New Book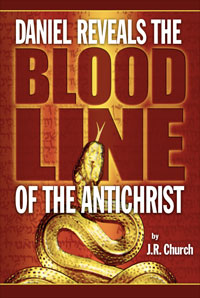 "Daniel Reveals the Bloodline of the Antichrist"
New Book by Dr. J.R. Church
Daniel's view of the "times of the Gentiles" has thus far been fulfilled with uncanny accuracy. Beyond his writing about the four kingdoms and the cutting off of the Messiah, Daniel focused on the roots and works of the future Antichrist.
No other Old Testament prophet spent as many chapters on the "little horn" as Daniel. In fact, when John penned the Apocalypse, most of his metaphors — the beasts, 3 1/2 years timing, God's throne, etc. — alluded to Daniel's remarkable visions. The prophecy of the "seventy weeks" has perplexed theologians for centuries. Many have tried to figure out the timing, but with little success.
However, in this volume, you will discover that Daniel's "weeks" were fulfilled in concert with the Sabbatical cycles, as given in the Mosaic Law. Problems with dating occurred because second-century rabbis removed 243 years from their calendar in order to cause Daniel's prophecy to line up with Rabbi Akiva's declaration that Bar Kokhba was the promised "star" out of Jacob.
You will find that this book fills in the gaps and lays out the calendar of events in an easy-to-understand format. http://www.cuttingedge.org/detail.cfm?ID=2292
---
---------- This Week's Hot News -------
I. Mitt Romney sure sounds more and more like a presidential candidate in 2012!
Mass Media is building him up at every opportunity.
NEWS BRIEF: "Poll: Sarah Palin can't beat Obama. But Mitt Romney can", The Christian Science Monitor, November 22, 2012
"Sarah Palin can't beat Barack Obama. But Mitt Romney can – beat Mr. Obama, that is. Except he won't get the chance, because he can't beat Ms. Palin to get the chance to run against Obama,"
We have often speculated about the possibility of a Third Party candidacy in 2012 and this story certainly brings that scenario to the forefront. However, any Third Party candidacy would easily deliver the White House to President Obama!
How badly behind Obama is Sarah Palin in the polls?
"Let's start at the beginning. In a new Quinnipiac poll of GOP 2012 front-runners, Palin would lose a head-to-head matchup with Obama, if it were held today. She would win 40 percent of the vote, and Obama would get 48 percent ... Mr. Romney would edge Obama by 45 to 44 percent, according to the Quinnipiac survey."
President Obama is not seen in danger of losing his Democratic constituency.
"The Democratic base remains squarely behind President Barack Obama when it comes to his reelection, but his weakness among independent voters at this point makes his 2012 election prospects uncertain ... to beat Obama, you've got to get the chance to run against him in the general election. And perhaps the most interesting thing the Quinnipiac results point to is this: Palin is the front-runner for the GOP nomination."
Of course, a lot can change in Republican and Independent politics in the next 15 months. We could very well be seeing stories touting a Romney "surge" in popularity which would place him squarely in the lead for the GOP nomination.
In fact, we believe this scenario is the most probable one. Romney would win enough Republican votes to capture the Presidential nomination, and he would graciously reach out to the favorite of Evangelical voters, Saran Palin. Therefore, we would see a Mormon running as President and a Protestant Evangelical running as his Vice-President.
Isn't that the combination we saw during Glenn Beck's recent rally in Washington, D.C.?
Glenn Beck, the Mormon, was cooperating with David Barton, the Protestant Evangelical, in selecting the Evangelical leaders invited to participate in Beck's rally. Both Barton and Palin will be charged with attracting the Evangelical masses to the party bearer in 2012.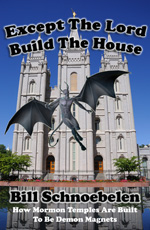 DVD
Should a genuine Christian believer have anything to do with a Mormon running for President? After all, both Beck and Romney are sounding themes of "God" and of "Family", which are causing a tsunami of support to build within the Evangelical community.
We have posted a new Headline News article which addresses this issue head-on. This new article is entitled:
"Do Christians Actually Know What Mormonism Is And Why The Bible Forbids Us To Have Anything To Do With It?"
We explain in great detail the fallacies of genuine Christians supporting a Mormon, even if he is trumpeting the themes of "God" and "Family". We prove that:
1) The Mormon god is NOT the God of the Holy Bible.
2) The Mormon Jesus is NOT the Jesus of the Holy Bible.
3) The Mormon 'Family' is NOT the same as a Christian family.
Once a person knows the differences between Mormonism and Fundamental Christianity, they will never be deceived into supporting anyone who is Mormon, realizing the importance of the Biblical mandate:
"Be ye not unequally yoked together with unbelievers: for what fellowship hath righteousness with unrighteousness? and what communion hath light with darkness? And what concord hath Christ with Belial? or what part hath he that believeth with an infidel?" (2 Corinthians 6:13-15)
This article is one of the most pertinent and most important articles we have ever posted. Please read it and carry the message far and wide. If Romney is planned to be the Republican party bearer in 2012, the issue of Mormonism is going to feature prominently in the news for a very long time.
Are you prepared to witness to people about the dangers of Mormonism? The news of the day is going to give us all ample opportunity to win these lost people to the genuine Jesus Christ.
II. North Korea fires a heavy artillery barrage against South Korean targets, thus keeping alive the second major part of the Planned World War III, the nuclear confrontation on the Korean Peninsula.
NEWS BRIEF: "NKorea fires artillery onto SKorean island: 2 dead", By KWANG-TAE KIM, Excite News, November 23, 2010
"SEOUL, South Korea (AP) - South Korea says two marines have been killed and 16 others injured in a North Korean bombardment of a South Korean island near the countries' disputed western sea border. South Korea's Joint Chiefs of Staff said Tuesday that it returned fire and scrambled fighter jets in response. It said the 'inhumane' attack on civilian areas violated the 1953 armistice halting the Korean War. The two sides technically remain at war because a peace treaty was never negotiated."
"The skirmish came amid high tension over North Korea's claim that it has a new uranium enrichment facility, and just six weeks after North Korean leader Kim Jong Il unveiled his youngest son Kim Jong Un as his heir apparent."
The key to this news story is the "uranium enrichment" portion. The Illuminati has planned a "nuclear confrontation" on the Korean Peninsula as part of their World War III scenario. Let us examine their exact quote again.
On page 222-3, of his book, "The Armageddon Script: Prophecy In Action", Lemesurier makes a very cryptic statement about Korea. "But then war will seldom be absent from the world-scene during the last twenty years of the century. There will be numerous local conflicts in the Far East, the Middle East, and Africa. A hair-raising nuclear confrontation in Korea may, towards the end of the period, threaten man's very survival." (NOTE: This New Age book was published in 1981, well before events began to swirl toward the Middle East or Korea)
Did you catch most important two portions of this Illuminati Plan?
1) "... numerous local conflicts in the Far East, the Middle East, and Africa."
Since the attacks of 9/11, the United States and the European Union have cooperated to launch wars in Afghanistan, Iraq, Pakistan, Yemen, and Sudan. In fact, much of the territory in the Pentagon's "Non-Integrating Gap" area are engulfed in the flames of continuous war! In the map we show, below, you will see that North Korea is also part of the "Non-Integrating Gap"!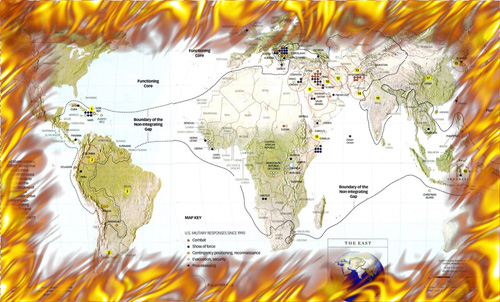 2) "A hair-raising nuclear confrontation in Korea may, towards the end of the period, threaten man's very survival."
Since 1993, the United States has been raising the bogus alarm that North Korea is trying to develop nuclear weapons and will do so unless the West does something about it. This entire issue is a false as the issue of Iran developing nuclear weapons on her own.
First, both countries obtained nuclear weapons many years ago. Our research has shown us that North Korea obtained nuclear processing facilities intact and fully functioning on their soil when the U.S.S.R. fell apart in 1990-1991. Since the Russians had always used North Korean technicians to produce nuclear weapons for the U.S.S.R., it was easy and quick for North Korea to produce nuclear weapons in these facilities.
Iran bought her nuclear weapons "off the shelf" from Pakistan in 2001-2002 and then she purchased regional missiles from North Korea.
Therefore, since the issue of North Korea and Iran producing their own nuclear weapons is totally false, the alarm from Western powers is sheer propaganda, designed to keep people all stirred up and unsettled. Remember, this state of unsettled minds is part of the plan known as "The Protocols of Zion".
Secondly, the Plan calls for North Korea to convince people that their lives could end at any moment because of their nuclear capability. Quoting from our Archived Article, NEWS1781, written in 2003, we read:
In this feature article, North Korea's spokesman threatens to hit New York City, Washington, D.C., and Chicago with nuclear warheads, setting them "aflame". North Korea must possess two capabilities for this threat to become reality: Nuclear warheads and intercontinental ballistic missiles capable of delivering them to the East Coast.

As this article reveals, North Korea is said to possess both these capabilities. As you can see from this map -- created in 1999 by the University of Hawaii -- North Korea had the capability then to launch a 3-stage intercontinental ballistic missile that would be capable of striking US East Coast targets. But, of course, we were not told this fact; rather, we are still being treated to disinformation stories that North Korea is "close to developing" nuclear warheads, and that she needs to start up her nuclear reactor plant in order to begin production; the reality is exactly 180 degrees in the opposite direction. Further, we are being told that North Korea is "close to" getting third-stage capability, when she has possessed it for several years.

A nuclear weapon would be produced by the end of next month, with another five by the end of the year, he said. This was on top of a suspected nuclear arsenal of 100 weapons.
Therefore, North Korea had an arsenal of over 100 nuclear weapons plus an intercontinental ballistic missile system capable of destroying targets on the American East Coast in 2003! When the time comes to initiate this part of the Plan, people are going to die, because North Korea must demonstrate their fearsome capability. Otherwise, men's hearts will not be "failing them for fear".
We believe that this part of the Plan will occur before the Rapture of the Church, so genuine Christians will be presented with an unprecedented opportunity to win anxious souls to the Savior! Are you ready?
Please take a few moments to print out our Salvation Plan and place it in your Bibles, so that you can use it as a guide when this North Korean plan is unfolding in our Daily News.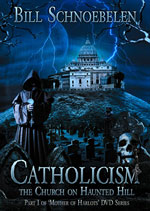 DVD
III. A Roman Catholic pedophile priest under investigation is now charged with a far different charge -- hiring a hit man to kill his accuser.
This priest's heart is thus shown to be doubly black and wicked!
NEWS BRIEF: "Priest in sex case now charged with trying to hire hitman", Houston Chronicle News, November 22, 2010
"SAN ANTONIO — A Catholic priest charged with sexually assaulting a teenage boy in 2008 in the rural parish where he worked west of here was rearrested last week in Dallas and charged with trying to hire someone to kill his alleged victim."
Can you believe this priest? His heart was black enough to rape a teenage boy in 2008. But, now, we see that his heart is doubly black as he tried to murder his sex victim!
I have been studying Roman Catholicism for over 20 years and can tell you that this entire church movement is riddled to its foundation with doctrinal issues that create problems like sexual pedophilia amongst its clergy.
As Bill Schnoebelen prepared his text for this DVD, above, "Church On Haunted Hill", we urged him to compassionately deliver his message, because we know that untold millions of Catholics are tormented in their hearts by this pervasive sex scandal, unable to understand how the church in which they were raised and in which they established their family, could be so taken over by such diabolical sexual crimes amongst their clergy.
Millions have already left the Catholic Church because of this issue and millions more are thinking of leaving. Further, every one cannot understand how the Catholic clergy can be so sexually deviant. For this reason, we have a Salvation Plan written just for Catholics at the very end of the video.
How many people have left the Roman Catholic Church?
NEWS BRIEF: "New Leader Confronts Catholics' Disaffection", The New York Times, November 22, 2010
"... one-third of Americans born and baptized Catholic have left the church ... he cited recent studies finding that only half of young Catholics marry in the church, and that weekly Mass attendance has dropped to about 35 percent of Catholics from a peak of 78 percent in the 1960s ... "
This erosion is very serious, but it translates into tens of millions of Catholics around the world who are seeking spiritual answers in a very unique way. Are you ready to step into the breech to show them the way out of the Catholic Church and the way to the genuine Savior, Jesus Christ?

DVD
IV. Contrary to popular belief, the mighty Trans-Texas-North American Union Highway is still alive!
NEWS BRIEF: "Nightmare' federal plan resurrected from crypt: Trans-Texas Corridor alive ", By Jerome R. Corsi, World Net Daily, November 22, 2010
"It was Amadeo Saenz, the executive director of the Texas Department of Transportation, who not quite two years ago, proclaimed to the Dallas News, 'Make no mistake: The Trans-Texas Corridor, as we have known it, no longer exists'."
During the 1930's as he was preparing Germany for his New World Order, Adolf Hitler was forced to publicly abandon a number of his genocidal programs because the public had discovered his plan. Public outcry forced Hitler to announce that the program in question had been discontinued; however, just a few short months later, the program was silently started again, with a different name and with different leaders.
Have we just seen this type of scenario in this North American highway?
"But it's been exhumed, now appearing on numerous government and industry alliance websites as the new and separate projects that are known as the I-35 Corridor and the I-69 Corridor. Moreover, the Texas agency appears to have made a strategic decision to begin first with the I-69 Corridor portion that had received less attention during the battle that raged over the mega-highway project called the Trans-Texas Corridor from 2006 to 2008 when George W. Bush was president. "
"That the U.S. Department of Transportation under the Obama administration continues to harbor the dream of Mexico-to-Canada NAFTA superhighways is made clear by the Federal Highway Administration website that proclaims the 'Corridor: Interstate 69 (I-69) – Texas to Michigan' is to be fully operational under the following project description: 'The 2,680-mile international and interstate trade corridor extends from Mexico to Canada'."
The plan to produce the North American Union is an Illuminati Plan, which is why it has been supported by Presidents of both political parties since 1993 when Congress voted NAFTA into reality. Consider the facts:
* Republican Presidents George H.W. Bush and George W. Bush
* Democrat Presidents Bill Clinton and Barack Obama.
Therefore, since this plan is an Illuminati Plan, it will go through.
Furthermore, the Illuminati planned to create a supernation out of both North America and South America in 1607, when Sir Francis Bacon conceived the idea. With this kind of unbelievable planning, the North American Union will go through.
Secondly, the North American Union will be created because it is part of the global 10-Nation Reorganization Plan of the Illuminati which shall fulfill the prophecy in Daniel 7:7-8 (Read full details in NEWS2368).
Finally, just the fact that the Illuminati plans such massive new highway systems to serve the new North American Union should tell you that they plan on significant prosperity! The Global Elite plans to move huge quantities of goods along this new highway system, which simply shouts 'prosperity'.
The time has come to ignore the fraudulent cries of "Survival" websites who are trumpeting an imminent financial collapse so they can sell you precious metals and all sorts of survival stuff!
The Illuminati plans a slow return to prosperity in America. Doubt it not!
---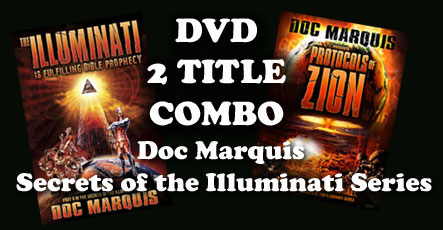 Secrets of the Illuminati Combo Offer - Buy 'The Protocols of Zion' plus 'Illuminati Fulfilling Prophecy' and Save $20.00
Regularly $79.98, On Sale Only $59.98
In 'Protocols of Zion', Doc Marquis demonstrates two important facts: 1) The Protocols are NOT fraudulent, but represent the true master blueprint for achieving the global New World Order; 2) The world today stands at the verge of the most destructive world war in history - World War III - only because world leaders have been carefully following the Protocols plan for over 200 years!
In "Illuminati Is Fulfilling Prophecy', Doc demonstrates that God has forced the arrogant and mighty Illuminati to formulate a plan which does fulfill Bible prophecy exactly! At the end we demonstrate how Satanic predictions about the victory of Lucifer over Jesus will turn into the greatest and quickest slaughter in all of human history, on the plains of Armageddon!
Both videos are a 2-DVD Set, so this combo gives you a total of 4 DVD's - http://www.cuttingedge.org/detail.cfm?ID=2248
---
New Headline News Articles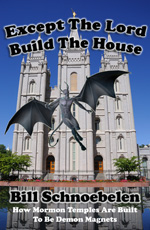 "Do Christians Actually Know What Mormonism Is And Why The Bible Forbids Us To Have Anything To Do With It?"
A longtime Christian brother talked to me last week, all excited about Glenn Beck. I quickly learned that this Sunday School teacher knew nothing about Mormonism. He did not know enough to be concerned about a Christian making an alliance with Mormonism.
http://www.cuttingedge.org/news/n2433.cfm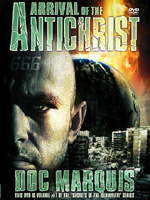 "Conspiracy? Yes, Virginia, Satan Has Mounted A Global Conspiracy Against God - Just As Prophecy And Doctrine Foretell"
I find it incredible that many knowledgeable Christians prefer to not believe that a human conspiracy will set the prophetic stage for the appearance of Antichrist. Rather, these type of Christians prefer to believe in a "prophetic evolution" where all prophecies will spring to life out of some sort of primordial goo!
We shall demonstrate the futility of denying Biblical doctrine and teaching that God's prophecies will occur just as He foretold because Satan has caused his adherents to create a plan which will fulfill all His prophecies.
A massive End Times conspiracy is prophesied! Believe it and events today will begin to make sense.
The 2010 midterm elections were the first salvo fired for the 2012 election! Conservatives will be frustrated greatly during the next 2 years and will be told that, in order to complete the overthrow of Obama Liberalism, they must win the White House and the Senate in 2012!
Deliberate Frustration will be the order of the day for Conservatives during the next 2 years! http://www.cuttingedge.org/news/n2432.cfm
"Glenn Beck's New Blockbuster Book 'BROKE' Is Selling By The Millions"
The premise is that America is financially, spiritually and mentally bankrupt and must be rescued. However, it is simply not true that America is financially bankrupt! CAFR is the greatest secret out in the open in a very long time, perhaps in all of human history.
Is this book the first major salvo in setting a Mormon on the path to the White House, so he can fulfill the old Mormon prophecy known as the "White Horse Prophecy"?
The Legend of the Guardians - The Owls of Ga'Hoole
A review of this mystical book series for children and youth - by Berit Kjos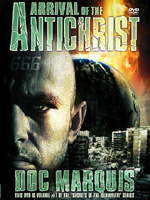 "Controlled Conflict Bringing About Controlled Change" - The Hegelian Doctrine In Constant Use In Today's News"
Once you understand this tactic used daily by the Global Elite, in so many circumstances, you will never, ever view the news the same way again! As we head into the 2010 Mid-Term Elections, you need to understand that all political parties are based upon this Hegelian foundation -- Controlled Conflict Bringing About Controlled Change.
http://www.cuttingedge.org/news/n2429.cfm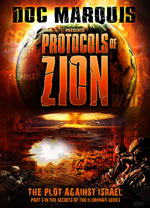 DVD
WARNING! The 'Livable Communities Act' (SB1619) Is The Official Implementation of the New Age 'Re-Wilding of America"!
For decades, very few people ever thought the radical New Age concept known as "Re-wilding America" would ever be enacted, as it was simply too radical, too crazy.
But, Senator Dodd (D-CT) is fast-tracking this legislation through the Senate! Concerned, enlightened Americans must act NOW! http://www.cuttingedge.org/news/n2430.cfm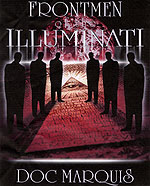 DVD
Council On Foreign Relations (CFR) Pronounces The Winner of The Iraq War To Be -- IRAN!
Incredibly, Cutting Edge posted an article five years ago in which we declared that Iran would be seen eventually as the winner of the Iraq conflict, because that was the Illuminati Plan! -- http://www.cuttingedge.org/news/n2427.cfm
<![if !vml]>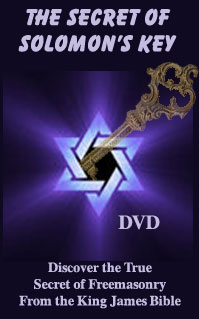 <![endif]> "New Prophetic First -- One-half of Jewish people now support rebuilding the Temple on the Temple Mount"
Normally secular Israel has never shown this strong of support for rebuilding the Temple, showing the effects of Orthodox Judaism. Will the Islamic Dome of the Rock be destroyed on the 'Ninth Day of Av', the most horrible day of the year for Israel?
http://www.cuttingedge.org/news/n2424.cfm
"Take from Freemasonry its dependence on the Temple; leave out of its ritual all references to that sacred edifice, and to the legends and traditions connected with it, and the system itself would at once decay and die ... " (Noted 33º Masonic author, Albert Mackey)
<![if !vml]>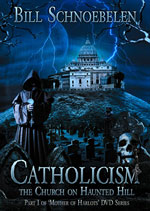 <![endif]> "Catholic Priestly Sex Abuse Is Now Oozing Over Every Continent on Earth!"
The sheer magnitude of the priest's sex scandal is shocking beyond belief; but, remember, the statistics we are about to share with you is simply the proverbial "tip of the iceberg"! The true total numbers of deviant priests and victims reach into the many millions of victims.
Even the infamous Kinsey Report may have its roots in the 12 Centuries of sexual deviancy from priests and nuns and their victims!
http://www.cuttingedge.org/news/n2422.cfm
---

Purchase a 1-Year Subscription, you may select 1 FREE gift
Purchase a 2-Year Subscription, you may select 2FREE gifts
Purchase a 3-Year Subscription, you may select 3 FREE gifts
Purchase a 4-Year Subscription, you may select all 4 FREE gifts
We have changed our FREE gifts available to you when you subscribe to Headline News, adding two Pastor Hoggard DVD's to the Seminar Tapes and the Radio Collection CDROM.
---
--------Concluding Inspiration ---------"Joint heirs with Christ." Romans 8:17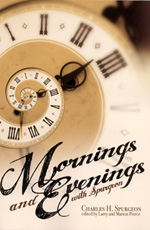 The boundless realms of His Father's universe are Christ's by prescriptive right. As "heir of all things," He is the sole proprietor of the vast creation of God, and He has admitted us to claim the whole as ours, by virtue of that deed of joint-heir-ship which the Lord hath ratified with His chosen people. The golden streets of paradise, the pearly gates, the river of life, the transcendent bliss, and the unutterable glory, are, by our blessed Lord, made over to us for our everlasting possession. All that He has He shares with His people. The crown royal He has placed upon the head of His Church, appointing her a kingdom, and calling her sons a royal priesthood, a generation of priests and kings.
He uncrowned Himself that we might have a coronation of glory; He would not sit upon His own throne until He had procured a place upon it for all who overcome by His blood. Crown the head and the whole body shares the honour. Behold here the reward of every Christian conqueror! Christ's throne, crown, sceptre, palace, treasure, robes, heritage, are yours. Far superior to the jealousy, selfishness, and greed, which admit of no participation of their advantages, Christ deems His happiness completed by His people sharing it. "The glory which thou gavest me have I given them." "These things have I spoken unto you, that My joy might remain in you, and that your joy might be full." The smiles of His Father are all the sweeter to Him, because His people share them. The honours of His kingdom are more pleasing, because His people appear with Him in glory. More valuable to Him are His conquests, since they have taught His people to overcome. He delights in His throne, because on it there is a place for them. He rejoices in His royal robes, since over them His skirts are spread. He delights the more in His joy, because He calls them to enter into it.
(" Mornings and Evenings Devotions", by Charles Spurgeon, Emphasis added)
"President Bush:
Evil vs Good Fruits"
Directory of all news articles
Free Radio Transcripts

Free Headline News Archives

Freemasonry

What Saith Rome

Teachings from the Catechism

Bookstore

Meet the Staff

Weather Control

School Shootings

Understanding Clinton
May Jesus Richly Bless You,
David Bay, Director
866-909-2850 Toll Free Customer Service - Order Line
803-356-2850 Customer Service - Order Line - For Out of Country Customers
803-356-2860 Fax