Award-Winning Documentary
VOLUME 2 -- "Riddles In Stone: The Secret Architecture of Washington, D.C."
Exciting Progress Update
God miraculously opened a major door last week in our production of "Volume 2: Riddles In Stone"!
We had taken a camera crew to Washington, D.C., twice to film street layouts, government buildings, sculptures, scenes within the many tympaneums, and the many zodiacs which saturate Government Mall. However, because of post-9/11 security rules, we could not gain access to any government building interiors. We were rebuffed at every effort.
After praying extensively for the Lord to open a door to allow us inside access, we decided to move on with the wonderful images of the outdoor buildings and sculptures which we did have. We certainly had enough material to fill most of a 3-hour video. Our prayer for God to open the doors to the interiors waned.
However, God had not forgotten our prayers! Almost one month ago now, a government security officer called me "out of the clear blue sky". He had read David Ovasson's book on the Masonic architecture of Washington D.C., and had discovered Cutting Edge. After reading our material on our nation's capitol, this officer clicked on a "Secret Mysteries" banner, and discovered Volume 2; and, he realized that we were basing some of our material on Ovasson's book.
When he called, he asked "what buildings in Government Center were you not able to get into" when you came to shoot scenes for the documentary? When I told him we were unable to get into any government building, he stated that he possessed the kind of security clearance which would get us into any building except the Justice Department. He further told me he had read Ovasson's book several times and was very familiar with everything covered in that book.
But, beyond that, this officer told us that there were many very secret, very obscure places, monuments, paintings, and sculptures which he knew only because he had walked that beat for many years. He promised a treasure-trove of new material.
Chris Pinto and I felt that we had to pause production and take advantage of this wonderful offer. Chris traveled to Washington, D.C., and spent three full days with this security guard. We did, indeed, gain a treasure-trove of new materal, evidence which greatly strengthens this video. We will be able to prove, beyond a shadow of a doubt, that Washington, D.C., was established according to Rosicrucian and Masonic doctrines and principles and that all these symbols tell ONE COMPLETE STORY -- a story which, when completed, fulfills End of the Age prophecy.
Of course, adding this wonderful material means that we will be delayed in getting Volume 2 to you until the end of December, but please be patient with us, as the wait will be more than worth it! Spread the word: "Riddles In Stone" is going to be far more compelling and powerful than was Volume 1, "The New Atlantis".
We are still running our pre-publication sale, which saves you $5.00 off the retail and which gives us the final monies needed to complete this project. For all pertinent information concerning this Pre-Publication Sale, click on this hotlink now.
---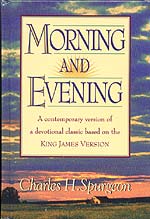 --------- Inspiration For the Week-------"Let the people renew their strength." Isaiah 41:1
All things on earth need to be renewed. No created thing continueth by itself. "Thou renewest the face of the year," was the Psalmist's utterance. Even the trees, which wear not themselves with care, nor shorten their lives with labour, must drink of the rain of heaven and suck from the hidden treasures of the soil. The cedars of Lebanon, which God has planted, only live because day by day they are full of sap fresh drawn from the earth.
Neither can man's life be sustained without renewal from God.
As it is necessary to repair the waste of the body by the frequent meal, so we must repair the waste of the soul by feeding upon the Book of God, or by listening to the preached Word, or by the soul-fattening table of the ordinances.How depressed are our graces when means are neglected! What poor starvelings some saints are who live without the diligent use of the Word of God and secret prayer! If our piety can live without God it is not of divine creating; it is but a dream; for if God had begotten it, it would wait upon Him as the flowers wait upon the dew. Without constant restoration we are not ready for the perpetual assaults of hell, or the stern afflictions of heaven, or even for the strifes within. When the whirlwind shall be loosed, woe to the tree that hath not sucked up fresh sap, and grasped the rock with many intertwisted roots.When tempests arise, woe to the mariners that have not strengthened their mast, nor cast their anchor, nor sought the haven.
If we suffer the good to grow weaker, the evil will surely gather strength and struggle desperately for the mastery over us; and so, mayhap, a painful desolation, and a lamentable disgrace may follow.
Let us draw near to the footstool of divine mercy in humble entreaty, and we shall realize the fulfillment of the promise, "They that wait on the Lord shall renew their strength."
(C.H. Spurgeon, "Morning and Evening Devotions")
---------- This Weeks Hot News ----------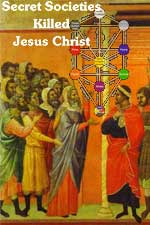 I. Israel IS planning a new major war against the Hamas terror group in The Gaza Strip, just as Cutting Edge warned in mid-October.
NEWS BRIEF: "Israel Opts for Major War Campaign in 11th Hour of Hamas Build-up", DEBKAfile Intelligence, November 22, 2006
"Israel's security cabinet decided Wednesday, Nov. 22, that there is no option but to launch a major offensive against Hamas and its terrorist allies in the Gaza Strip - both to pre-empt their war build-up and reduce Qassam missile attacks which climbed to 80 in the last ten days. The date remains to be set ... special forces and Shin Bet units have already stepped up their ground operations against the missile crews in the northern Gaza Strip. These operations will soon evolve into a broader, harsher crackdown in other parts of the territory including the Philadelphi corridor."
Five weeks ago, Cutting Edge posted the following article, which some found improbable at the time. Now, however, events seem to be falling into place exactly the way we envisioned.
NEWS2162 - "Israel Is Preparing For Another Imminent War! The terrorist group, Hamas, has smuggled significant numbers of anti-tank rockets into the Gaza Strip, and is talking war! The IDF confirms that war seems close."
We noted all the worrisome tell-tale signs that a war against Hamas in the Gaza Strip seemed inevitable. We noted that Hamas was adopting the military weaponry and the tactics which proved to be so effective against the IDF in the Lebanon War. Quoting a portion of NEWS2162:
"The military wing of Hamas announced Monday evening that it had completed its preparations towards a possible all-out conflict with Israel should the IDF launch a ground offensive inside Gaza. A spokesman for the organization warns that 'the fighters of the al-Qassam brigades will not have mercy on your cowardly soldiers. Your destroyed tanks will become the eternal testimony of your failure and of your running away from the Strip'. The statement was made at a time when the IDF has evidence showing that dozens of advanced anti-tank missiles have been smuggled into Gaza ... Hamas is also smuggling the same Russian anti-tank missiles so effectively employed by Hezbollah in Lebanon."
"The same anti-tank rockets that were used to disable many of Israel's tanks in Lebanon have also been streaming into Gaza on a daily basis, making an IDF ground invasion of Gaza a much more perilous task. Hamas has warned that if Israel attempts to enter Gaza, it will be 'greatly surprised'. Foreign Ministry spokesperson Miri Eisin said the weapons are being paid for and funneled into Gaza by Iran. Baidatz said that Syria has continued to smuggle weapons into Lebanon, and is making concrete preparations for an attack on Israel."
Notice the terrible reality facing Israel now: the Palestinian terror groups Hamas and Hezbollah have been receiving both weaponry and training in effective tactics from both Syria and Iran -- the two countries who are planning to meet in Tehran next week, with the Shi'ite Prime Minister of Iraq also in attendance.
So, it is true! President Bush's war against Iraq has dramatically strengthened the anti-West, anti-Israel forces of Islam! Now, Israel is facing a Palestinian enemy very well trained and equipped by Iran and Syria, a major threat indeed. Israel can only blame President Bush's deliberately disastrous policies in Iraq and Afghanistan for this predictable turn of events. You see, in the eyes of the Muslim, they have only one enemy, with two heads: Israel and the United States. Fighting against the United States in Iraq is the same type of "holy war" as fighting Israel.
Now, let us return to the DEBKAfile article to see more of the preparations for war and the Israeli intelligence which is driving those preparations.
"The prime minister was finally convinced that the time for foot-dragging was over by intelligence data which showed Hamas hectically engaged in constructing state-of-the-art fortifications for withstanding deep incursions into the Gaza Strip. They are assisted by dozens of military advisers pouring in from Syria and Lebanon ... (IDF generals) warned Olmert and defense minister Amir Peretz that every day without Israeli counter-action maximizes future IDF casualties. They said casualties will be high even if Israel does not carry out an organized incursion of the Gaza Strip but confines itself to pinpointed strikes. Military intelligence also estimates that a full-scale conflict will soon prove unavoidable because the Qassam salvos are increasing in number and range ... special ground forces backed by Shin Bet units are spearheading strikes which target top Hamas missile commanders."
Severe war seems inevitable, as Israel is finding the daily barrage of Kassam terror rockets simply intolerable. Hamas fighters believe that they can experience the same kind of success that Hezbollah achieved against the vaunted IDF in Lebanon. While that outcome is certainly possible, we remember that, immediately after IDF forces completed their withdrawal from Lebanon, Israeli tanks were hustled into maintenance facilities to be outfitted with the type of defensive equipment which certainly sounds like Scalar Weapons Shields -- read NEWS2155.
With the IDF preparing to go to war against Hamas in the Gaza Strip, we can only wonder if that impending war is the reason Prime Minister Olmert is attempting to fire Defense Secretary Peretz. Does Olmert want former Defense Secretary, General Mofaz, back in the saddle at the Defense Ministry before he authorizes the attack to commence?
NEWS BRIEF: "Witnessing the End of a Career", Israel National News, November 24, 2006
"By most accounts, Defense Minister Amir Peretz's days in his senior cabinet post are numbered. His future as party leader is also in jeopardy as a result of his behavior ... His adamant refusal to 'do the right thing' and step down in compliance with public opinion polls and expressed wishes of party leaders may land him a spot outside of the inner circle of the political arena."
This article then speaks to the fact that Olmert's decision to offer the Defense Secretary post to opposition party leader Peretz was totally shocking to the most seasoned of political veterans. However, it did not take long for doubts to surface once the shock of the appointment wore off.
"The announcement was met with grave warnings of 'what if,' that have since been realized, resulting - in the opinion of some analysts - in the IDF failures in this summer's war in Lebanon. Supporters of Peretz, on the other hand, praised the move, complimenting Olmert on being the first prime minister to appoint a civilian to the post rather than a retired general. They believed the move would result in a less hawkish policy. However, regional realities vis-a-vis Arab terror continue to dictate Israel's realities and the need for a retired general, most analysts agree."
Now that consensus seems united that a retired general is needed in the Defense Secretary position, we might well see such a change just before the IDF invades the Gaza Strip.
War seems imminent. In fact, war is the only logical outcome of Israel's refusal to stop Palestinian smuggling of tens of thousands of tons of advanced weaponry into the Gaza Strip for years, but especially since the end of the 33-day Lebanon war. I have long taken Israel's acceptance of this massive smuggling campaign to be a grave sign that this is a war Israel wants.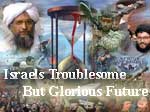 MP3
II. Civil War in Lebanon seemed a real possibility after gunmen assassinated a prominent anti-Syrian Christian politician in Beirut.
NEWS BRIEF: "Lebanese Minister Pierre Gemayel gunned down in Beirut", The Jerusalem Post, November 21, 2006
"Lebanese politicians accused Syria on Tuesday of standing behind the assassination of Pierre Gemayel, an anti-Syrian minister and scion of Lebanon's most prominent Christian family. The 34-year-old Gemayel, who served as Industry Minister, was gunned down after he left a church in one of Beirut's suburbs around 4:00 p.m. The assailants rammed their Range Rover vehicle into Gemayel's car, then leapt out and shot him at blank range with silencer-equipped automatic weapons ... Gemayel, who was hit in the head by several bullets, was rushed by his driver to St. Joseph Hospital, where he died shortly after being admitted."
Initial reaction on the streets of Beirut was a brutal mixture of anger and hatred, with portions of anti-Syrian animosity thrown in.
"Hundreds of Gemayel's supporters converged on the hospital, chanting slogans against Syria and its Lebanese allies - Hizbullah and Christian opposition leader Michel Aoun ... Sa'ad Hariri, son of former Prime Minister Rafik Hariri, who is also believed to have been killed by the Syrians, interrupted a televised news conference after hearing Gemayel had been shot. Condemning the Syrian government as a 'murderous regime', a somber-looking Hariri said: 'There is no talk between us and this murderous regime which wants to kill every free Lebanese citizen. Today one of our main believers in a free democratic Lebanon has been killed ... "
"Gemayel was the fifth anti-Syrian figure to be killed in the past two years and the first member of the government of Prime Minister Fuad Saniora to be slain."
While Western governments accused Syria of complicity in this assassination, some believe they saw the hand of the terrorist group, Hezbollah, who has been trying to gain power in the current Saniora Lebanese government.
NEWS BRIEF: "Rage against Syria fuelled by minister's assassination", Times Online, November 22, 2006
"Pierre Gemayel, Lebanon's Industry Minister and son of a former President, was shot dead yesterday in his car in a Beirut suburb. It was the first assassination of a leading anti-Syrian figure in almost a year ... The Gemayels are one of Lebanon's leading political dynasties ... The shooting came a week after six pro-Syrian ministers resigned from the 24-seat Government, plunging the country into turmoil. The resignations came after a deadlock over Hezbollah's demand that it and its allies be given a greater stake in the Cabinet ... Under the Lebanese Constitution, a government can continue functioning unless one third of the Cabinet resigns or is incapacitated. The resignations and Mr Gemayel's murder mean that if another minister is removed the Government will fall. Three hours before Mr Gemayel's murder, gunmen opened fire at the offices of Michel Pharaon, the Minister of State for Parliamentary Affairs. No one was hurt."
This understanding that the murder of just one more Cabinet minister will cause the Lebanese government to fall, plus that fact that gunmen attempted to kill another Cabinet minister just hours before Gemayel was murdered, lends credence to the thinking that Hezbollah had undertaken this assassination scheme in order to force a more pro-Hezbollah, pro-Syrian government.
Lebanon shook with the cries of civil war.
NEWS BRIEF: "Robert Fisk: Civil war in Lebanon", The Independent, 24 November 2006
"Civil war - the words on all our lips yesterday. Pierre Gemayel's murder - in broad daylight, in a Christian suburb of Beirut, his car blocked mafia-style by another vehicle while his killer fired through the driver's window into the head of Lebanon's minister of industry - was a message for all of us who live in this tragic land ... For days, we had been debating whether it was time for another political murder to ratchet up the sectarian tensions now that the democratically elected government of Prime Minister Fouad Siniora was about to fall."
"The fires burnt in the streets of Christian east Beirut last night ... violence crackles through the air in a city where four anti-Syrian politicians and journalists have been assassinated in 21 months ... nothing happens by accident in Lebanon ... ghosts may soon climb out of the mass graves of the civil war ... Hizbullah, of course, is also Syria's friend ...."
Now, let us examine another civil war possibility -- in nearby Iraq!
III. Civil War in Iraq seemed a real possibility after Iraqi Insurgents presented President Bush with the most awful Thanksgiving Day present imaginable -- a series of gun and bomb attacks that left over 200 people dead!
NEWS BRIEF: "Hell Day In Iraq: Attack on Baghdad Shiite Slum Kills 161", My Way News, November 23, 2006
"BAGHDAD, Iraq (AP) - Sunni Muslim insurgents blew up five car bombs and fired mortars into Baghdad's largest Shiite district Thursday, killing at least 161 people and wounding 257 in a dramatic attack that sent the U.S. ambassador racing to meet with Iraqi leaders in an effort to contain the growing sectarian war. Shiite mortar teams quickly retaliated, firing 10 shells at Sunni Islam's most important shrine in Baghdad, badly damaging the Abu Hanifa mosque and killing one person. Eight more rounds slammed down near the offices of the Association of Muslim Scholars, the top Sunni Muslim organization in Iraq, setting nearby houses on fire. Two other mortar barrages on Sunni neighborhoods in west Baghdad killed nine and wounded 21..."
The carnage from this unbelievable series of attacks was simply awful.
"The coordinated car bombings - three by suicide drivers and two of parked cars - billowed black smoke up into clouds hanging low over blood-smeared streets jammed with twisted and charred cars and buses. Hospital corridors and waiting rooms were awash in blood and mangled survivors of bombs that struck at 15-minute intervals in the sprawling Shiite slum, which is a stronghold of the Mahdi Army militia of radical anti-American cleric Muqtada al-Sadr, a key al-Maliki backer."
"Iraq is suffering through a period of unparalleled violence ... The Sadr City slaughter occurred just moments after U.S. helicopters and Iraqi armor had to intervene to stop an attack by 30 masked Sunni gunmen who tried to storm the Shiite-dominated Health Ministry, about a mile west of the Shiite slum. "
The Bush Administration has been denying that a state of civil war exists in Iraq, even though the daily violence between Shi'ite and Sunni militias tells the discerning world that a civil war is, indeed, under way. Read the following accounts carefully, and see if they do not represent all-out warfare between Shi'ite and Sunni -- a civil war by any sane definition.
"Residents also reported heavy mortar fire and gunbattles in Hurriyah, a now-largely Shiite neighborhood in northwest Baghdad. There were pitched battles between gunmen and the army on Haifa Street, a dangerous thoroughfare running north from the Green Zone, site of the American and British embassies as well as the Iraqi government and parliament. Iraqis also reported heavy fighting around the Jadriyah Bridge near Baghdad University and AP personnel saw 12 pickup trucks loaded with men armed with rocket-propelled grenade launchers and heavy machine guns driving through the center of the city."
"Counting those killed in Sadr City, at least 233 people died or were found dead across Iraq on Thursday."
Oh, yes, and American soldiers continued to die.
"The military also reported that three Marines were killed during combat in Anbar province, where many Sunni-Arab insurgents are based. That raised the U.S. death toll so far this month to 52." (Ibid.)
Lighting Many Fires
Now, let us stop to comprehend the three simultaneous disasters we have reported thus far in this newsletter.
1) Israel is preparing a massive attack into the Gaza Strip. IDF commanders are warning of stiff casualties
2) Civil War seems about to erupt in Lebanon between anti-Syrian forces on the one hand and Hezbollah and pro-Syrian forces on the other hand.
3) Civil War continues in Iraq, reaching new heights of slaughter.
Iran and Syria seem clearly behind the scene. But, wasn't that Iran's strategy all along, enunciated just as Coalition Forces were crossing the Iraqi border in late March, 2003? Do you remember? Take a few moments to read our explosive article on this most important subject, NEWS1910, "HAS IRAN 'IGNITED MANY FIRES' TO SET OFF MIDDLE EAST REGIONAL WAR? IRAN'S TACTIC: LIGHTING MANY FIRES"
I would say that the world stands at the precipice of the awful cataclysm which Iran planned as a way to ensnare America in Iraq while planning to destroy Israel! At least three fires are starting to burn, or continue to burn, throughout the Middle East.
The year, 2007, seems to stand as a year of great importance.
IV. CFR's Henry Kissinger added fuel to the fire by repeating what others have publicly said in the past month, i.e., that the war in Iraq was "not winnable".
NEWS BRIEF: "CFR's Henry Kissinger: Iraq Military Win Impossible", The Washington Post, November 20, 2006
"LONDON -- Military victory is no longer possible in Iraq, former Secretary of State Henry Kissinger said in a television interview ... Kissinger presented a bleak vision of Iraq, saying the U.S. government must enter into dialogue with Iraq's regional neighbors _ including Iran _ if progress is to be made in the region."
Note that Kissinger is repeating the CFR mantra which we have heard for three years now -- America needs to talk to her enemies if she hopes to win a permanent peace in the world and defuse the crises which are gripping mankind around the globe right now. However, President Bush has adamantly refused to directly talk with any of our enemies, preferring to negotiate through the mediumship of 6 nations. This fact means that President Bush is pictured in the daily news as being in opposition to the Council on Foreign Relations (CFR). Remember this 'battle" between the President and the CFR, for we are going to post a major article on this subject next week.
Now, let us return to our featured article, as Kissinger continues enunciating his policy:
"If you mean by 'military victory' an Iraqi government that can be established and whose writ runs across the whole country, that gets the civil war under control and sectarian violence under control in a time period that the political processes of the democracies will support, I don't believe that is possible," he told the British Broadcasting Corp."
If Kissinger actually believed this to be true, he would surely call for a rapid withdrawal, so that we are not "throwing good money after bad". However, that is not Kissinger's advice.
"But Kissinger, an architect of the Vietnam war who has advised President Bush about Iraq, warned against a rapid withdrawal of coalition troops, saying it could destabilize Iraq's neighbors and cause a long-lasting conflict. 'A dramatic collapse of Iraq _ whatever we think about how the situation was created _ would have disastrous consequences for which we would pay for many years and which would bring us back, one way or another, into the region' ..."
But, then, Kissinger reveals his true agenda with this advice.
"Kissinger, whose views have been sought by the Iraqi Study Group, led by former Secretary of State James Baker III, called for an international conference bringing together the permanent members of the United Nations Security Council, Iraq's neighbors _ including Iran _ and regional powers like India and Pakistan to work out a way forward for the region."
An "international conference" is exactly the Illuminati plan! In fact, their global plan calls for a lot of regional conferences all over the globe over a period of time which will gradually lead the world into a One World Order -- the New World Order.
But, Kissinger's call for an international conference contains a lot more than just being part of the many regional conferences the world has seen since World War I. What we are seeing here is the outworking of the specific plan about which Cutting Edge has been warning ever since Saddam's statute was torn down in mid-April, 2003, when Americans were jubilantly rejoicing over our "easy victory" against Iraq.
We were warning that President Bush was going to have to go down to military and political defeat over his Iraq invasion. Why? Because he invaded Iraq against the wishes of the International Community. Coalition Forces rolled across the border because Bush and Blair were exercising their right as National Sovereigns to take action which they felt was needed to protect their own national interests -- irrespective of what the wishes of the International Community might be.
Therefore, if President Bush's invasion was wildly successful, with little to no downside consequences, people the world over would wonder why the world needs a United Nations. However, if Bush's invasion turned out to be a total disaster -- especially if it triggered a World War III -- the principle of National Sovereignty would be so badly damaged it might disappear altogether.
Since the Illuminati started, and fought, World Wars I and II in order to abolish the principle of National Sovereignty, they were not going to deviate now. Therefore, we have believed from the beginning that, sooner or later, we would end up exactly where Henry Kissinger is now -- proposing: an international conference.
Can you hear the approaching hoofbeat of the Four Horsemen of the Apocalypse?
V. As part of a last-ditch effort in Iraq -- in addition to throwing at least 20,000 more soldiers into Iraq -- President Bush is said to have decided to overthrow the pro-Iranian Prime Minister of Iraq, replacing him with a Sunni.
Such a move is probably doomed to failure, but could accelerate the country's slide into all-out civil war.
NEWS BRIEF: "Bush in Amman, Cheney in Saudi Arabia: Working Towards Replacing Shiite Maliki with a Sunni Premier", DEBKAfile Intelligence, Week of November 24, 2006
"The sudden decision by President George W. Bush to spend next Wednesday and Thursday – Nov. 29-30 - in Amman and send Vice President Dick Cheney to Saudi Arabia Friday, Nov. 23, has three purposes.
1. The pace of events in Iraq has substantially overtaken the decision-making process on Iraq and the Middle East in Washington. Bush and Cheney understand that time has run out and they had better get cracking on their revised strategy for Iraq now. Waiting for the Iraq Study Team to submit its final report on Dec. 10 is a luxury they cannot afford.
2. Washington must have a fast response in hand for the summit president Mahmoud Ahmadinejad has convened to bring Syrian and Iraqi presidents to Tehran this coming weekend. Iran's president is resolved to draw Syrian president Bashar Asad away from the temptation to play ball with the Americans and into Tehran's policy orbit on Iraq. If Ahmadinejad pulls this off, he will have robbed the administration's new Iraq strategy of its keystone ...
3. Even if Syria does climb on board, an Iraq solution remains nebulous without co-opting the dominant Sunni Arab insurgent groups in Iraq. This is perhaps the most radical switch in the minds of Bush and his advisers: The Shiite-Kurdish solution for Iraq must now be jettisoned in favor of a Sunni Arab formula ..."
We were so surprised when President Bush's policies installed a Shi'ite as Prime Minister through the "democratic" election, for that seemed to play right into the hands of that Shi'ite country, Iran. Since then, Iran has successfully encouraged this Shi'ite Prime Minister, even to the point where the countries have held numerous conferences at all levels designed to bring the new Shi'ite Iraqi government into alignment with Shi'ite Iran. For the first time in modern history, Iraq is now ruled by a Shi'ite government -- and it is precisely the one which President Bush's policy put into place!
Now, however, President Bush has seemingly "seen the light" and is now concocting a new plan whereby he can gain support from moderate Arab leaders for his new plan to overthrow the Iraqi Prime Minister. President Bush is traveling to Jordan this next week so he can brief the Jordanian leadership on his new plan, hoping to gain Jordan's support. Vice President Cheney is traveling to Saudi Arabia next week in order to gain the support of the Saudis for Bush's plans to overthrow his own regime in Iraq!
Lest this surprise you, we wish to remind you that, last week, we quoted a most interesting news story, telling the world that Iran did not want American forces to leave Iraq quickly. Let us quote the key statement in this article again.
NEWS BRIEF: "IRAN SEEKS TO KEEP US TROOPS IN IRAQ", Eurasia Insight, 11/13/06
"At present, a Shi'a-dominated government is in place in Baghdad for the first time in modern history. Iran is eager not to lose this strategic advantage."
Should President Bush succeed in overthrowing his "democratically-elected government" in Iraq, replacing it with a Sunni government, Iran would lost this strategic advantage, thus possibly setting Iran and the United States on a path toward major confrontation inside Iraq. The next few months could be very, very interesting, and most climactic.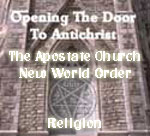 New World Order Religion: The Great Global Apostate Church
VI. Revelation that Rick Warren has bragged about his membership in the CFR (Council on Foreign Relations) took on a more somber tone after we had researched the other Illuminist organization he bragged about -- Oxford Analytica.
Before we get started on this segment, let us review the way Rick Warren -- founder, "Purpose Driven Church" -- bragged to Joe Farah of World Net Daily, that he (Warren) surely knew more about Middle Eastern affairs than did "poor Joe".
NEWS BRIEF: "Megapastor Rick Warren's Damascus Road experience: Warren admits he is a member of the Council on Foreign Relations (CFR)", by Joe Farah, World Net Daily, November 20, 2006
"And lastly I suggested that he should have 'counseled with me, or other people knowledgeable about the Middle East before doing so much damage with your reckless trip'. I really didn't expect to hear back from Warren – but, a few minutes later, I did, with an absolutely stunning retort. He let me know he is a close friend of President Bush 'and many, if not most, of the generals at the Pentagon' ... Warren explained that he had also counseled with the National Security Council and the White House, as well as the State Department, before his little courtesy call for a neighbor.
'' 'In fact', Warren added, 'as a member of the Council on Foreign Relations and Oxford Analytica, I might know as much about the Middle East as you'.''
Cutting Edge promptly sent out a news alert, warning our people that Rick Warren had just bragged that he knew more about world affairs because he -- unlike Joe Farah of WND -- was a member of the prestigious Council on Foreign Relations (CFR), and of "Oxford Analytica".
In our alert, we focused only on exposing the Warren connection to the CFR, preferring to wait until we could get more concrete information about "Oxford Analytica". We know enough now about this organization to comment, and the revelations as to how the highly placed "Pastor" Rick Warren is a part the worldwide Illuminati is truly shocking -- and revealing.
We now understand the following points about Oxford Analytica:
1) "Oxford Analytica is a consulting firm founded by David Young, an American who worked on the National Security Staff under Dr. Henry Kissinger." (Wikipedia Enclyclopedia)
What a revelation! Rick Warren is a member of an international organization with connections to Henry Kissinger, undoubtedly one of the most influential Illuminists alive today.
2) "It is notable primarily in the context of proving the value of open source intelligence ... The company has access to a network of over a thousand academics at the University of Oxford, England. However, despite its name it has no formal connection to Oxford University, and works using a small core staff and an extended network of part-time academics." (Ibid.)
Notice the truly heavyweight Illuminist names in this next segment: (Information taken from article by Berit Kjos, "Purpose-Driven Deception On A Global Scale", November 23, 2006)
3) Oxford Analytica "fits right into its agenda! Many of the same power brokers that steer the CFR are also guiding the Oxford Analytica". Its founder, David R. Young, provides background information:
When the Anglican Archbishop of Canterbury and the Roman Catholic Pope chose to unite on the basis of this contrived "threat of terrorism", they branded themselves as tools of the worldwide Illuminati -- which we have been warning for years.
Now, let us examine another instance as to how the One World Religion is taking shape.
2. Dr. Richard Land, president of the Southern Baptist Convention's Ethics & Religious Liberty Commission since 1988, is a member of the CFR!
NEWS BRIEF: "Dr. Richard Land", The Ethics and Religious Liberty of the Southern Baptist Convention, Biography
"Princeton (A.B., magna cum laude) and Oxford (D.Phil.) educated, Dr. Richard Land has served as president of the Southern Baptist Convention's Ethics & Religious Liberty Commission since 1988. During his tenure as spokesman on Capitol Hill for the largest non-Catholic denomination in the country, Dr. Land has represented Southern Baptists' interests in the halls of Congress, before U.S. Presidents, and in the major media. In 2006, Richard Land was selected for membership on the Council on Foreign Relations ..."
It is no wonder that the Southern Baptist Convention historically has allowed Freemasons to join her churches, be board members, and even fill the pulpits! Its leadership is under the control of the CFR.
The Illuminati has its hands on most of the major Christian denominations, don't they? Cutting Edge posted a very revealing article on this subject several years ago. Please take a moment to read:
NEWS1818 -- "HAS REV. SUN MYUNG MOON PURCHASED THE TOP RIGHT-WING EVANGELISTIC LEADERSHIP LOCK-STOCK-BARREL?"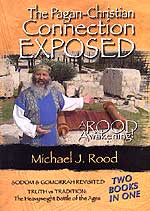 VIII. More exceedingly gay evil fruit has now gone public with the Ted Haggard fiasco.
NEWS BREIF: "Haggard Case Refuels Debate on Gay Conversion", The Christian Post, November 17, 2006
" 'Haggard is Exhibit A of how people can't change their sexual orientation', said Wayne Besen, a gay-rights activist and author, according to The Associated Press. "With all that he had to lose – a wife, children, a huge church – he had to be who he was in the end. He couldn't pray away the gay."
My heart is deeply saddened by this revelation that the gay community is using the scandal of Ted Haggard as "proof" that Christianity has no power to change the lifestyle of a gay man. This has long been their claim, and now they have more solid "proof" that the Gospel of Jesus Christ has no power to change hearts, minds, and lifestyles.
Of course, nothing could be further from teh truth. I well remember attending a conference in 1998, in Connecticut, given by a former gay man, now a Born Again Christian leader, who had established a ministry outreach to gay men in San Francisco. He made a statement which I will never forget. He said that the key to his deliverance was the realization that homosexuality was sin -- just sin! It was not genetic nor was he gay because of any inevitable situation. He was merely sinning! Because homosexuality was sin, it could be repented of, and forgiven through the blood of Jesus Christ.
This man was immediately and totally delivered through his repentence through Jesus!
That is the truth, and it is so sad that Haggard's scandal has given the gay community the opening they wanted to try to convince gay men that their condition is as determined by birth as their hair color! What did Jesus say about the falling away of the Christian Faith at the End of the Age?
"... when the Son of man cometh, shall he find faith on the earth?" -- Luke 18:8
Now that many people's faith will be damaged or destroyed because of this Haggard gay scandal, can you see how Jesus' prophecy that the numbers of true believers will dramatically decline at the End of the Age is coming true?
---------- Articles Posted ----------
* "Whom do we thank?" - by Berit Kjos
The UN has little tolerance for the God who is our Father. Instead it welcomes the mother goddess of the Intuit people, the pantheistic gods of the world's cultures, and an evolving union of all religions. Any alternative to Biblical Christianity -- including Islam -- strengthens its assaults on the "poisonous certainties" of God's Word.
http://www.cuttingedge.org/articles/db078.htm
* "U.S. Patent Exists For Human Mind Control Through H.A.A.R.P. Type Electromagnetic Waves!
The U.S. Patent Office granted a patent in October, 1992, to protect the profits of the inventor of the technology to effect Mind Control over large numbers of peoples at once.
Mind Control over entire populations is now an everyday reality!
http://www.cuttingedge.org/news/n2169.cfm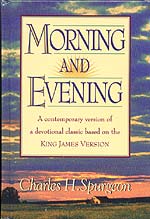 --------Concluding Inspiration ---------------Grow in grace, and in the knowledge of our Lord and Saviour Jesus Christ." 2 Peter 3:18
"Grow in grace"--not in one grace only, but in all grace. Grow in that root-grace, faith. Believe the promises more firmly than you have done. Let faith increase in fulness, constancy, simplicity. Grow also in love. Ask that your love may become extended, more intense, more practical, influencing every thought, word, and deed. Grow likewise in humility. Seek to lie very low, and know more of your own nothingness. As you grow downward in humility, seek also to grow upward--having nearer approaches to God in prayer and more intimate fellowship with Jesus. May God the Holy Spirit enable you to "grow in the knowledge of our Lord and Saviour."
He who grows not in the knowledge of Jesus, refuses to be blessed. To know Him is "life eternal," and to advance in the knowledge of Him is to increase in happiness. He who does not long to know more of Christ, knows nothing of Him yet. Whoever hath sipped this wine will thirst for more, for although Christ doth satisfy, yet it is such a satisfaction, that the appetite is not cloyed, but whetted. If you know the love of Jesus--as the hart panteth for the water-brooks, so will you pant after deeper draughts of His love.
If you do not desire to know Him better, then you love Him not, for love always cries, "Nearer, nearer." Absence from Christ is hell; but the presence of Jesus is heaven. Rest not then content without an increasing acquaintance with Jesus. Seek to know more of Him in His divine nature, in His human relationship, in His finished work, in His death, in His resurrection, in His present glorious intercession, and in His future royal advent. Abide hard by the Cross, and search the mystery of His wounds. An increase of love to Jesus, and a more perfect apprehension of His love to us is one of the best tests of growth in grace.
(C.H. Spurgeon, "Morning and Evening Devotions")
---
May Jesus Richly Bless You,
David Bay, Director
866-909-2850 Toll Free Customer Service - Order Line
803-356-2850 Toll Free Customer Service - Order Line
803-356-2860 Fax