Two New Headline News Articles
"Supreme Court Will Hear Court Case On Friday (12/5) Which Could Determine Whether Obama Is Eligible To Be President of the United States - BEFORE The Electoral College Votes On 12/15!"
If the Justices rule that Barack Obama is not a naturally-born citizen, the entire Obama-Biden slate would likely be nullified. The Electoral College voters could then vote for whomever they want for President. For whom would they vote? Probably either John McCain or Hillary Clinton.

Does the Illuminati Plan for 44th President contain one more unexpected twist?
"Russian Diplomatic Professor Predicts America Will Break Up Into 6 Separate Divisions Because of Economic Stress"
---
New Pastor Hoggard DVD Video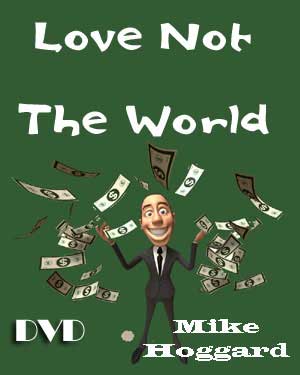 "Love Not The World"
Biblical Money Management and
Biblical Worship
Regularly $19.99, On Sale $12.99
Can we love God and still love the world? Pastor Hoggard answers this question boldly by searching out Biblical Wisdom
"Club Worship" - Hoggard laments over the increasing number of churches who are looking more and more like a nightclub than true churches. He shows examples of such "Club Churches" and contrasts them with pictures of genuine, Biblically based churches
Pastor Hoggard then warns of preachers who mislead their flock by telling them that they can be like the unsaved world -- and love that world -- and still love God
Are you worldly or Godly? Is your pastor and church worldly or Godly? You can understand the truth after watching this video
Message based upon 1 John 2:15-17 - http://www.cuttingedge.org/detail.cfm?ID=1958

---------- This Weeks Hot News ----------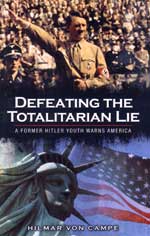 I. President-elect Obama is picking his advisers from the ranks of the Council on Foreign Relation (CFR)!
Obama promised dramatic "change" during his campaign, but Americans are going to get only the same planned "New World Order"!
NEWS BRIEF: "Obama Picks CFR Insider to Head Treasury", Infowars, November 22, 2008
"President of the Federal Reserve Bank of New York and CFR member Tim Geithner will take over the job of administering the banker bailout in January."
Timothy Geithner is a member of the Council on Foreign Relations (CFR). ("Who's Who of The Elite", by Robert Gaylon Ross, Sr., page 113)
His membership in the inner circle of the Elite is further evidenced by his current role as President of the New York Federal Reserve Bank. One does not gain such a prestigious post unless he or she is part of the trusted inner circle!
Furthermore, as President of the N.Y. Federal Reserve, Timothy Geithner was part of the "rescue and recovery" team which President Bush's economic team created and is now carrying out. This fact furthers the understanding that there is absolutely no difference between the Republican and Democrat Parties; leaders of each side are so equally committed to the New World Order that many of them are completely interchangeable, as our story below indicates.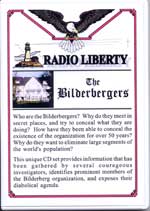 Another Insider may be controlling Geithner.
"It looks like a more seasoned insider will be pulling Geithner's strings. "Former Treasury Secretary Summers — also considered for the post — might still play a major future role in the Obama administration".
Summers is not only a member of the CFR, but is a Bilderberger as well ("Who's Who of The Elite", by Robert Gaylon Ross, Sr., page 151). Being a member of the Bilderberg group is even more important than being a member of the CFR, as its members are most trusted, as this audio CD, clearly proves.
There will be no substantive "change" in the Obama Administration. The change in direction he will chart will be more Domestic and less Foreign Affairs as he builds upon the changes begun by President Bush in forging a truly government-controlled economy. People will be looking to the Federal Government as their primary source of confidence in the future, not to individual initiative or private business. That was the change in attitude during the 12 years of the President Roosevelt years as he led America through the Great Depression; you can expect Obama to lead America in ways which shall draw a lot of comparisons to Franklin Roosevelt and his vaunted "New Deal".
In an effort to reassure investors and the stock markets, Obama is reaching into the insider bag for more people to advise him and run his government.
NEWS BRIEF: "Rubin Protégé Selected to Head Obama's Council of Economic Advisers", Infowars, November 24, 2008
"Not to scoff at the Obama changers, but it appears his administration is shaping up to be more of the same, albeit with a distinct Clintonian coloration. According to the New York Times, Obama has selected Christina Romer to be the chairman of the Council of Economic Advisers. Romer is said to be a protégé of former Treasury Secretary Robert E. Rubin, who is acting as an 'informal' advisor to Obama."
Robert E. Rubin is listed as a member of the Bilderberg secret society ("Who's Who of The Elite", by Robert Gaylon Ross, Sr., page 143). He is listed as an informal adviser to President-elect Obama, which raises the possibility that the most influential advisers to this new President will be a shadowy group of men whose power literally operates behind the throne.
"As should be expected, Obama's economic team is being handpicked by the Council on Foreign Relations. In addition to being the Chairman of Citigroup, former Goldman-Sachs 'associate' Rubin is currently co-chairman of the board of directors of the Council on Foreign Relations."
When you consider also that Austan Goolsby (Skull & Bones) has been Obama's top campaign financial adviser and Zbigniew Brzezinski, (co-founder of David Rockefeller's Trilateral Commission) has been Obama's top foreign policy adviser during the 18-month campaign, you know that these secret societies are quietly guiding the new President along the predetermined path of the Illuminati.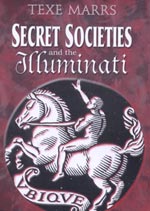 DVD
II. President-elect Obama is said to be retaining President Bush's Secretary of Defense - Robert Gates
Obama's "change" is starting to look a lot like the past.
NEWS BRIEF: "Gates to Reportedly Stay on as Pentagon Chief", Voice of America, 26 November 2008
"U.S. officials say Defense Secretary Robert Gates has agreed to stay in his job when President-elect Barack Obama takes office in January ... Gates will remain in the post for at least one year ... Gates is a Republican who has served in President George Bush's administration for two years. The 65-year-old Gates also served as director of the Central Intelligence Agency under Mr. Bush's father, former President George H. W. Bush. Gates's appointment would fulfill a pledge by Mr. Obama to include at least one Republican in his Cabinet."
When President Bush tapped CFR's Robert Gates as his Defense Secretary, seasoned observers noted that his appointment probably meant that an attack on Iran was improbable because Gates was solidly on record as opposing such a strike. Needless to say, no attack on Iran has occurred.
If President-elect keeps Robert Gates as Defense Secretary, the implication will be the same, i.e., no attack on Iran! The CFR does not really want an attack on the Ancient Persian Kingdom, as this next news story illustrates.
President Bush has even "greased the skids" for a smooth Obama transition in Foreign Affairs, most notably Iran and The Gaza Strip.
NEWS BRIEF: "US Told Olmert Not to Attack Iran or Invade Gaza", by Tzvi Ben Gedalyahu, Israel National News, November 26, 2008
"The Bush administration warned outgoing Prime Minister Ehud Olmert not to stage an attack on Iran or stage an all-out assault on Hamas in Gaza ... (Bush officials) are worried that Israel will use the period before President-elect Barack Obama takes office to attack Iran's nuclear plant."
While Israel is obediently following the Illuminati Plan, reports have repeatedly surfaced that President Obama might face an attack within days or weeks of taking office January 20. We have postulated that this severe crisis could be the planned North Korean nuclear threat.
However, an Israeli attack against either Iran or the Hamas terrorist government in The Gaza Strip could also fit the bill very nicely. Since we believe that Iran is protected against attack by the Ezekiel 383-39 prophecy, we believe that Israeli leadership might launch an all-out attack against the Gaza Strip as a means by which to show the Israeli voter that the Kadima Party leadership is capable of aggressive military action to protect Israel's vital interests.
This Voice of America article states the Bush fear that an Israeli attack on Gaza would permanently ruin the chances of establishing a Palestinian State within Israel's borders. And, as this next news story indicates, Israeli leadership really and truly wants to give the Palestinians the opportunity to establish that state.
III. Top Israeli leaders are totally committed to establishing a Palestinian State even though they understand that it goes completely against Biblical principle!
NEWS BRIEF: "Interior Minister Sheetrit: It's wise and worthwhile to give up the dream of a Greater Israel", The Jerusalem Post, November 24, 2008
"Interior Minister Meir Sheetrit (Kadima) told members of the Foreign Press Association at the King David Hotel in Jerusalem on Monday that according to the polls it looked as though Likud would be forming the next government ... Sheetrit warned that the peace process would stop if Likud won the elections because Netanyahu had already made it clear that Jerusalem, the Golan Heights and the Jordan Valley were not on the agenda for peace negotiations. 'There will be no chance to make peace with Syria or the Palestinians', said Sheetrit. 'There will be no peace and no Palestinian state', he added."
At this point, I need to point out that, as former Prime Minister, Netanyahu demonstrated time and time again that he was completely under the thumb of the Illuminati. In fact, Netanyahu met with Henry Kissinger a number of times during his years as Prime Minister.
We Americans have lamented time and time again that politicians do not live up to their campaign promises once they enter office. Believe me, were Netanyahu to gain the office of Prime Minister once again, he would support the establishment of a Palestinian State completely and obediently.
At this point, Interior Minister Sheetrit revealed that the plan to establish a Palestinian State superceded God's Biblical mandate to not divide "His land".
" 'It is wise and worthwhile to give up the dream of a greater Israel. We don't need a greater Israel. We need peace, because peace will guarantee security on both sides'."
Of course, the reality is that the Palestinians will wage war against what remains in Israeli hands once they get their coveted state. Virtually to a man, they want Israel completely annihilated; they most certainly do not want either a democracy or peace.
For those readers who are not familiar with the term, "Greater Israel", please allow us to define it for you. This is an Orthodox term squarely based upon God's End Time promise to Israel that she will occupy all the land which God promised to Abraham.
"For the day of the Lord is near upon all the nations. As you have done, it shall be done to you; your dealings will return upon your own head. For as you [Edom] have drunk upon the mountain of My holiness [desecrating it in the wild revelry of the destroyers], so shall all the nations drink continually in turn, of My wrath; yes, they shall drink, talk foolishly, and swallow down the full measure of punishment and they shall be destroyed as though they had not been."
"But on Mount Zion [in Jerusalem] there shall be deliverance [for those who escape], and it shall be holy; and the house of Jacob shall possess its [own former] possessions. The house of Jacob shall be a fire and the house of Joseph a flame, but the house of Esau shall be stubble; they shall kindle and burn them and consume them, and there shall be no survivor of the house of Esau, for the Lord has spoken it." (Obadiah 15-18)
Cutting Edge has long held that Israel is preparing through the Oslo Peace Process to annihilate the Palestinians (House of Esau) in direct fulfillment of this prophecy (Read NEWS2095 for full details)
[Here comes the "Greater Israel"]
"They of the South (the Negeb) shall possess Mount Esau, and they of the lowland the land of the Philistines; they shall possess the land of Ephraim and the fields of Samaria, and Benjamin shall possess Gilead across the Jordan River. And the exiles of this host of the children of Israel who are among the Canaanites shall possess Phoenicia as far as Zarephath, and the exiles of Jerusalem who are in Sepharad shall possess the cities of the South (the Negeb). And deliverers shall go up on Mount Zion to rule and judge Mount Esau, and the kingdom and the kingship shall be the Lord's." (Obadiah 19-21)
In other words, God is going to destroy Israel's enemies and will cause Israel to occupy all these lands which were originally promised to Abraham.
As Israel plods toward carving a Palestinian State out of Israel, remember that, even though God will not allow Israel's allowing her implacable Palestinian enemy to defeat her in battle by taking advantage of the strategic opportunity with which they have been provided, He is still going to hold all leaders responsible for their actions.
Joel 3 is literally being fulfilled in our Daily News.
"I will gather all nations and will bring them down into the Valley of Jehoshaphat, and there will I deal with and execute judgment upon them for their treatment of My people and of My heritage Israel, whom they have scattered among the nations because they have divided My land." (Joel 3:2)
Now, let us return to news on the economic front, as the government-controlled Fascist Economy continues to take shape.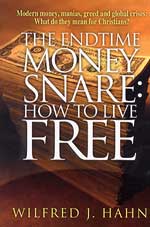 IV. The Federal Reserve Takes More Control
NEWS BRIEF: "Fed Commits $800 Billion More to Unfreeze Lending ", By Scott Lanman and Dawn Kopecki, Bloomberg Financial News, November 26, 2008
"The Federal Reserve took two new steps to unfreeze credit for homebuyers, consumers and small businesses, committing up to $800 billion. The Central Bank will purchase as much as $600 billion of debt issued or backed by government-chartered housing-finance companies. It will also set up a $200 billion program to support consumer and small-business loans."
With each intrusion of government funds into a failing private business, the Federal Government controls more of the economy and becomes such a giant player that it can thoroughly regulate that business. After achieving control of enough businesses in this manner, the government will quickly control the entire marketplace. This is the Fascist economy taking shape, as this next segment reveals clearly.
"With today's announcement, the central bank is starting to use some of the unorthodox policy tools that Chairman Ben S. Bernanke outlined as a Fed governor six years ago. Policy makers hope the initiatives will bring down the interest rates on mortgages and consumer loans, offsetting the withdrawal of private-sector financing ... Clearly, the Fed and the Treasury are beginning to take a large amount of credit risk."
In a Capitalist Economy, only private institutions take any credit risk. But, in a Fascist Economy, the government partners with private enterprises in all matters throughout the economy, including "credit risk". The very fact that we are seeing conditions like this developing is the clearest indicator yet that the economy into which our leaders are taking us is the controlled economy called Fascism.
How deep does the Fed expect to go in its "rescue" (capture) of the American economy? The answer may truly shock you!
NEWS BRIEF: "Feds Pledge to Inflate Nearly 8 Trillion Dollars to Revive Economy ", JBS News, 25 November 2008
" 'The U.S. government is prepared to provide more than $7.76 trillion on behalf of American taxpayers after guaranteeing $306 billion of Citigroup Inc. debt yesterday', reported Bloomberg ... 'The pledges, amounting to half the value of everything produced in the nation last year, are intended to rescue the financial system after the credit markets seized up 15 months ago'."
Now, we are told the truth: the government is setting up a National Bank!
"A day later, the New York Times reported on a new program, which would '[in] effect ... create a government bank to finance hundreds of billions of dollars in commercial debt, like car loans, student loans and business leases'."
When the government sets up a bank to compete with the banks left solvent within the economy, the government can truly regulate the private banks and other lending institutions! In fact, once this precedent is set, other key segments of the economy will know that the Federal Government may bypass them to set up a competitive company. This threat will force private companies to bend to the will of the government.
Welcome to the Fascist Economy -- completely regulated by the central government!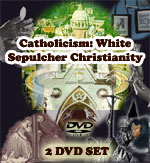 DVD
V. The Sixth Circuit Court of Appeals has thrown the guantlet down to the Roman Catholic Church, as it has just ruled that the Vatican can be sued for the actions of its sexually perverted priests!
NEWS BRIEF: "Sixth Circuit: Vatican Can Be Sued for Sexual Abuse", The Wall Street Journal, Legal Blog, November 25, 2008
"The sexual-abuse litigation that has raged for years against the Catholic church just got a lot more interesting. In a landmark ruling yesterday, the Sixth Circuit concluded that the Vatican could be held liable for negligence in sexual-abuse cases filed in the U.S. It is the first time a circuit court reached that conclusion, and the opinion is considered a breakthrough by those allegedly abused by priests."
In the years 2001-2004, the Boston Catholic Diocese was repeatedly rocked by the sexual scandals of the Roman Catholic priesthood. Catholics and non-Catholics alike could not believe the height, the depth and the width of the priestly abuse of young children, most of whom were young boys. Homosexuality was clearly rampant throughout the priesthood.
But, to make matters far worse was the compliant attitude of the Catholic hierarchy. Whenever a Catholic leader would discover that one of his priests had been sexually abusing children, that Bishop and/or Cardinal would not notify the police so the normal legal process could move toward punishing the priest and removing him from his office so he could abuse no longer.
Oh, no, the Cardinal would only transfer the offending priest to another church in another diocese, many times moving him all the way across country. While this procedure took the priest and his scandal out of the limelight, it only set up innocent youngsters for sexual abuse in the new location. Before you are too surprised, please be aware that this policy of simply moving offending priests across country has been followed for over 200 years! In fact, Catholic priests have been sexual predators against both males and females for over 1,000 years.
In this DVD, above, "Catholicism: White Sepulcher Christianity", I demonstrate that this unbelievable sexual scandal can easily be understood once you became aware that Roman Catholicism is not genuine Christianity, but simply a practice of White Magic Witchcraft!
To demonstrate this little-known reality, I role play the part of the powerful demon -- a National Overlord -- whom Lord Satan assigned to the Roman Catholic Church from its beginning -- a fact clearly in line with the revelation of the battle in the heavenlies between Godly and demon angels over the control of human leaders as revealed in Daniel 10.
My role was to bring the Roman Catholic Church systematically into a practice of the prophesied religion of Antichrist, which is foretold to be Black Magick Witchcraft [Daniel 8:23-25]. To accomplish this feat, I must move Rome first into a worship of White Magic Witchcraft and then, over a period of millennia, into the final stage of Black Magic Witchcraft.
You will understand that each of the pagan practices which Popes have introduced into the Catholic religion for the past 1,200 years has a most definite place in the practice of both White and Black Witchcraft. You will want all your Roman Catholic loved ones, friends, and co-workers to have this video. You will want all your Liberal, Evangelical Christian friends to see this video also, so they will realize the true nature of the "church" to whom they are currently cozying up to at this End of the Age.
We believe God has moved mightily through Cutting Edge to deliver THE definitive Biblical answer as to why the Catholic Church is producing such a sexual stench from their rotten spiritual fruit. This video is truly "one of a kind"! You will understand the Roman Catholic system as never before, and you will understand how it can be that the Illuminati has chosen the Pope -- whomever he is at the time -- to be the False Prophet of Revelation 13:10-18! (NEWS1052)
VII. As America's role in Iraq grinds to a halt, the war in Afghanistan continues to worsen for American and NATO forces.
This reality is currently one of the best kept secrets of all! Few people realize that, as of this moment, we are losing this war.
NEWS BRIEF: "Worsening Security Situation Forces UN to Consider New Shipping Routes Into Afghanistan ", By Barry Newhouse, Voice of America, 25 November 2008
"During this winter the United Nations estimates nearly one million Afghans will depend on U.N. food aid to survive until spring. The food is transported by U.N. convoys that brave Taliban ambushes and looting by criminal gangs. So far this year there have been 26 attacks on the convoys. Last year there were more than 30. Officials say the attacks this year have been more significant partly because the convoys themselves have grown bigger."
"But the worsening security is also affecting aid groups that work with a much lower profile ... U.N. World Food Program officials say the attacks inside Afghanistan are only part of their new challenges. About 90 percent of Afghanistan's food aid is trucked through Pakistan, and World Food Program regional director Anthony Banbury says the convoys are also being targeted before reaching Afghanistan.
" 'For the convoys headed to Afghanistan, the attacks have been very well organized, large numbers of attackers. And I do not believe it is common criminality - it is much too organized and significant', said Banbury. 'It's an organized militant group'."
As we stated earlier, the war in Afghanistan is slowly being lost, and NATO seems to not know exactly what to do to turn military matters around. The insurgency has effectively delievered significant new damage to the western war effort by taking their war across the border into Pakistan, threatening convoys which are essential to NATO troops stationed in Afghanistan.
Recently, President-elect Obama has called for a temporary "surge" in troop levels in Afghanistan similar to the "surge" which President Bush carried out in Iraq.
NEWS BRIEF: "Defense Secretary Robert Gates hints at five more brigades for Afghan 'surge' ", The Hindu News, November 22, 2008
"Toronto (IANS): US Defence Secretary Roberts Gates has hinted that five more combat brigades were likely to be sent to Afghanistan early next year to fight the resurgent insurgency ... these brigades will be in addition to the extra marine brigade already sent to the region ... Gates said the defence ministers discussed the proposed troop surge in Afghanistan before the presidential elections in that country next year."
The fact that Gates chose his meeting with NATO counterparts in Toronto, Canada, as the means by which he made this "surge" announcement tells us that this increase in American soldiers is part of a NATO effort.
Indeed, President Bush long ago passed the baton off to NATO forces as he was so bogged down in Iraq that he could not afford a major effort in Afghanistan as well.
The British are concerned that they will be forced to carry a disproportionate load in this new military effort in this war-torn country.
NEWS BRIEF: "British troops 'cannot bear brunt of Barack Obama's Afghanistan surge' ", Telegraph.co.uk., 10 November 2008
"Air Chief Marshal Sir Jock Stirrup, the Chief of the Defence Staff, warned that the British military was already over-stretched, and suggested that troops from other Nato countries should be sent to fight. Mr Obama has spoken of his desire to see a surge in troop numbers in Afghanistan, similar to that which appears to have had success against extremists in Iraq, to finally quell the Taliban insurgency. But Sir Jock said that British troops were already struggling to cope with fighting in the two theatres of Iraq and Afghanistan, and could not take on more demands."
I can scarcely believe that President-elect Obama is planning a "surge" in Afghanistan similar to the one carried out by President Bush in the last 18 months. By calling for such a "surge", Obama is signalling his belief that the Iraqi surge was successful.
In fact, as we have pointed out again and again, the Iraqi surge was "successful" only because Shi'ite Iranian leadership ordered the Shi'ite cleric, al-Sadr, to order his Mahdi Army to initiate a ceasefire against American forces. Only when the most important military element fighting American forces in Iraq "stood down" voluntarily could the American forces begin to "win" that war. Without that voluntary ceasefire, the Iraq war would have continued to go against American forces.
Likewise, a "surge" in Afghanistan will likely fail unless a significant portion of the Afghan insurgency also calls a ceasefire. By calling for an Afghan "surge" similar to the Iraqi surge reveals that Obama is under the firm control of the Illuminati.