DVD's Related To 'Blood Sacrifice"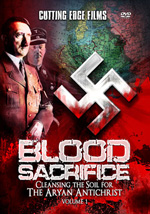 "Blood Sacrifice: Cleansing The Soil For The Aryan Antichrist"
---
Rob Skiba
Deeper Insights Into Aliens / UFO's For the Knowledgeable Researcher
"2045 and the Quest for Immortality"
"Archon Invasion: The Return of the Nephilim", Part 1 DVD by Ron Skiba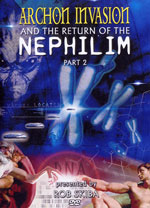 "Archon Invasion: Now And In The Future", Part 2 DVD by Ron Skiba
"Babylon Rising '322' - Tetrads and the Time of Jacob's
---
SHOPPING
"Countdown To Eternity DVD's"
The Complete Collection
All 9 Titles From Pastor Billy Crone
Regularly $179.99, Was On Sale $159.99
Now Reduced To $129.99
The 'Countdown' To Eternity series takes a look at 10 major prophetic signs God has given to lovingly wake us up so we'd repent and be saved before it's too late. This combination offer contains Volumes 1 through 9.
These prophetic signs are many, and this Combination Offer contains the first eight: 1) The Jewish People and their reborn nation, Israel; 2) Modern Technology; 3) Explosion of Worldwide Unrest/ Upheaval; 4) Unprecedented Falsehood; 5) Rise of Wickedness and Perversion; 6) Rise of Religious Apostasy, One World Religion; 7) Big Brother; 8) Going Global - Economy, Religion, Government; 9) Mark of the Beast.
This fresh look at world events through the lens of prophecy is intended to convince unbelievers that the End of the Age is upon us NOW and to urge them to repent while the Age of Grace is still being offered by Jesus.
Titles Can Be Ordered Individually
Watch Dynamic Trailer or Order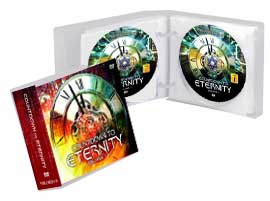 Introducing DVD Wallet Gift Case
Now you can give this Countdown To Eternity Combination Offer as a Gift Set you would feel proud to give to anyone. This gift set protects each DVD from getting ruined during shipping, as each DVD is in its own protective sleeve, with a fabric separating the disks to keep the quality top-rate. All sleeves are inside a loose-leaf library case. http://www.cuttingedge.org/detail.cfm?ID=2505
---
"Keep awake then and watch at all times; be discreet, attentive, and ready, praying ..." (Luke 21:36a)
---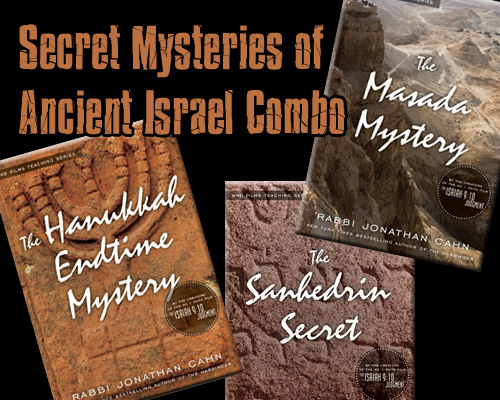 "Secret Mysteries of Ancient Israel"
Combo DVD Set -- by Messianic Rabbi Jonathan Cahn
Regularly $38.85, Combo Price $26.00, Saving You $11.86
These are the three DVD's:
1) 'The Masada Mystery' - For 2,000 years, God kept a scroll hidden on top of Masada in the Israeli wilderness waiting for the Jewish people to come back to the land and uncover it. Discover this awesome prophecy of God and what it has to do with you.
2) 'The Hanukkah Endtime Mystery' - Hanukkah contains one of the most amazingly detailed revelations of the end times - Jonathan Cahn opens up the endtime mysteries of Hanukkah, with stunning detail on what is yet to come - and what is already happening right now before our eyes!
3) 'The Sanhedrin Secret' - Did you know that ancient Rabbis acknowledge Jesus' Resurrection in the 'Talmud's Book of Sanhedrin'? Messianic rabbi Jonathan Cahn looks at the evidence and finds historical confirmation for the Resurrection of Yeshua in an unlikely source - the rabbinical writings of the Sanhedrin itself.
This is a faith-affirming teaching, 3-DVD Combination Set, 150 minutes total teaching. http://www.cuttingedge.org/detail.cfm?ID=2550
---

Your faithful support enables us to keep Cutting Edge free for everyone else. Our readers have always loved the indepth correct news analysis found in our "Headline News Analysis".

If you want only to make a donation rather than subscribe to Headline News, simply click on the 'Donation Button' on the Home Page and complete the simple form.


---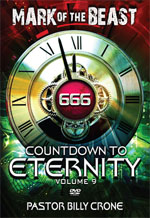 New Books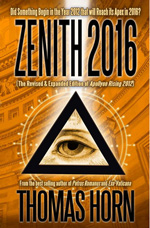 "Masonic Countdown Started in 2012 To Produce Global Leader!"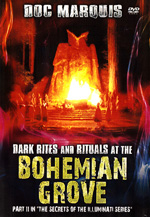 by Doc Marquis -- DVD #11 In His 'Secrets of the Illuminati' Series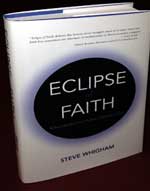 "Eclipse of Faith: When Doubt Overwhelms Religious Belief"
Related DVD
New DVD
For salvation, Man must understand the purpose and power of the Bible
---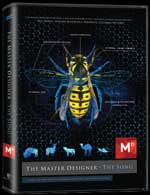 ""The Master Designer - The Song"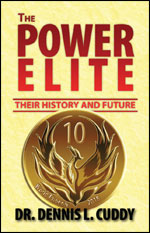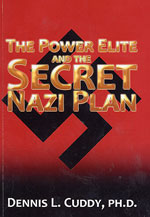 New DVD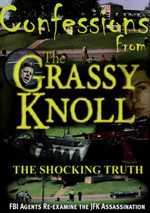 The Shocking Truth - FBI Agents Re-examine The JFK Assassination
---
"WILL THE CHURCH GO THROUGH THE TRIBULATION? "
Challenging New Book by SW Radio Bible Church
---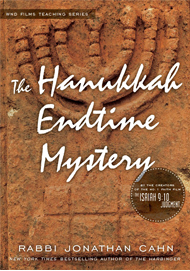 "The Hanukkah Endtime Mystery (DVD)"
by Jonathan Cahn, Author of 'Harbinger' Book
Watch Trailer
"The Masada Mystery" DVD - by Jonathan Cahn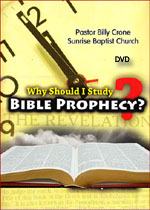 Only $9.99
"Why Should I Study Bible Prophecy?" DVD by Pastor Billy Crone
NEW DVD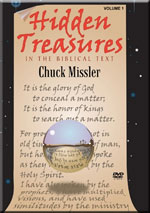 "Hidden Treasures In The Biblical Text"
New DVD by Dr. Chuck Missler
Result of 40 Years of Study
"TRUTH: Falling To 'Peaces' "
12 Part Series - 3 DVDs - 8 Hrs - On Sale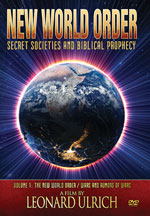 "Secret Societies and Prophetic Wars / Rumors of Wars"
DVD by Leonard Ulrich