NEW!!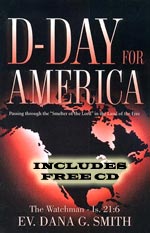 D-Day For America:
"Passing Through The 'Smelter of the Lord' In the Land of the Free"
PLUS Two E-Books On CDROM
'Prophecy America and The New World Order - The Materializing Evil'
AND
'Walking in the Shadow of Prophecy'
Regularly $35.89
Sale $24.99
---
Bible & Christian Church History Time Lines
This colorful, wonderful Biblical resource book contains 2 Ten-Foot-Long Time Lines!
6,000 years and 20 feet of time lines in one beautiful hard-bound cover! This unique resource allows you to easily store and reference two time lines in book form.
* 10-Foot Bible Time Line compares Scriptural events with world history and Middle East history. Shows hundreds of facts - includes dates of kings, prophets, key events
* 10-Foot Church History Time Line begins with the life of Jesus and continues to the present day. Includes brief explanations of more than 300 key people and events that all Christians should know
---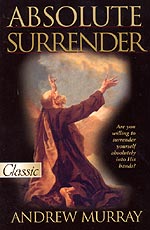 "If we totally surrender ourselves to God, we need never know anything but God's good."
---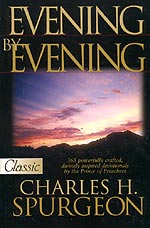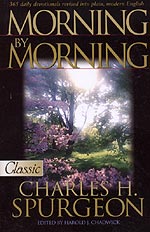 "Our fair morning is at hand; the daystar is near the rising, and we are not many miles from Home."
---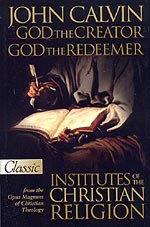 "Perhaps no man outside of the apostle Paul has influenced the theology of Christianity more than John Calvin."
---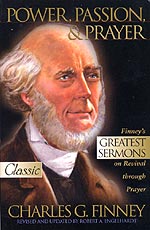 "I do not understand Christian people who are not thrilled by the whole idea of revival."
Eleven of Finney's most famous sermons are contained in this one treasured volume. They will stir your heart and soul for revival
====
Also read Evangelist Finney's startling and classic expose' of Freemasonry, written from his time in the Lodge before Jesus redeemed his soul!
"Evangelist Charles Finney Speaks Out On Freemasonry In 1869: Character, Claims and Practical Workings"
---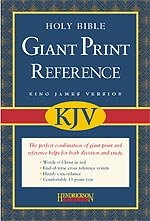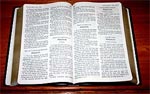 "KJV Giant Print Reference Bible" - - 13-Point Font
Regularly $27.95, On Sale for $17.95
Wonderful Value. Standard Sized Bible that fits in Bible Covers with Giant Print for "tired eyes"
---
Big Savings on Closeouts and sale items

---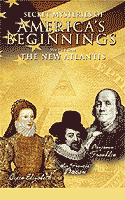 ---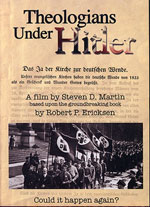 How Hitler Captured Support of German Protestant Church
---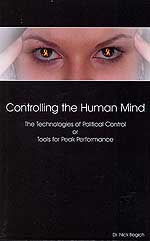 Mind Control
Most Effective In Human History
---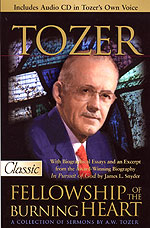 Great Value! For only $13.99, you get a 240-page book with key selected Tozer writings plus an audio CD with two critically important rare Tozer sermons.
---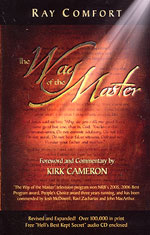 Considered by many to be the definitive text in effective evangelism!
The lessons are richly illustrated with personal anecdotes and true evangelism stories "from the street".
Includes FREE audio CD, "Hell's Best Kept Secret"
Book alone is 347 pages
---
"President Bush:
Evil vs Good Fruits"
Directory of all news articles
Free Radio Transcripts

Free Newsletter Archives

Freemasonry

What Saith Rome

Teachings from the Catechism

Bookstore

Meet the Staff

Weather Control

School Shootings

Understanding Clinton