This prophecy is the force behind the intense desire to implant device(s) into our human bodies. Today's conditioning to accept such implantation is occurring constantly today in some venue so that, when the time comes to implant the genuine "Mark of the Beast", people will readily accept it.
Of course, one of the huge reasons they will accept the "Mark" is that they are totally, completely, in love with Antichrist. Such adoration is foretold. Listen:
And all the inhabitants of the earth will fall down in adoration and pay him homage..." (Revelation 13:8)
Such are the times in which we live!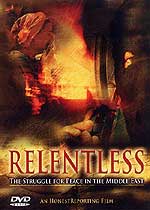 DVD
II. The European Union may declare East Jerusalem as the capital of the new Palestinian State!
Officials of the E.U. have always harbored anti-Israel feelings in their inner heart, but if this declaration is made, a new onerous level of anti-Semitism will have been reached.
NEWS BRIEF: "Foreign Ministry Urges EU: Don't declare Jerusalem the Palestinian capital", The Jerusalem Post, December 1, 2009
"Sweden's attempts to insert language into an EU resolution on the Middle East that would recognize east Jerusalem as the capital of a future independent Palestinian state harms European efforts to play a significant part in mediating between Israel and the Palestinians, the Foreign Ministry said in a statement issued Tuesday morning."
"... the Swedes were pushing a resolution that will be discussed at a monthly meeting of EU ministers next week in Brussels that would officially call for the division of Jerusalem."
In Joel 3, God foretold that one of the reasons He was going to physically judge the nations of the world in the Middle East was because they planned to divide His land. When the Gentile world calls for a division of Israel so that the Palestinians can have a state and a division of Jerusalem so that the Palestinians can have their capital, God is mightily angered.
Jerusalem is originally known as the "City of Peace" or the "Foundation of Peace" ("International Standard Bible Encyclopedia).
However, tearing away a portion of the city in order to give the Palestinians a capital will lead to all-out war, not the peace for which Jerusalem is named. Perhaps this reality is why God specifies all-out war as His method of delivering physical judgment upon those people who would want to divide His land. Listen carefully:
"... Prepare war! Stir up the mighty men! Let all the men of war draw near, let them come up. Beat your plowshares into swords, and your pruning hooks into spears ... Put in the sickle, for the vintage harvest is ripe; come, get down and tread the grapes, for the winepress is full; the vats overflow, for the wickedness of the peoples is great. Multitudes, multitudes in the valley of decision! For the day of the Lord is near in the valley of decision." (Joel 3:9-10, 13-14; Parallel Bible, KJV/Amplified Bible Commentary)
As if encouraged in their quest for maximum concessions by Israel as they attempt to establish their Palestinian State, Palestinian leaders are demanding that Israel be pushed back to her indefensible borders of 1967. As usual, United Nations leaders are clearly in the Arab camp, once again displaying their rampant anti-Semitism.
NEWS BRIEF: "Palestinians to ask UN for 1967 borders", The Jerusalem Post, December 1, 2009
"Palestinian statehood is a 'vital' component necessary for regional peace, UN Secretary-General Ban Ki-moon said, in a message to mark Monday's annual International Day of Solidarity with the Palestinian People."
I find it very objectionable that the United Nations would ally themselves with a people whose declared objective is to physically annihilate the Jew, to drive all Jews into the sea where they would be drowned. This is the language of the Palestinians since the days of Yasir Arafat and nothing has changed since.
The real miracle is that the United Nations voted to form Israel in 1947. I have often wondered if the real reason such anti-Semitic nations as the U.S.S.R. voted to establish Israel was to get all the Jews in the world into one spot, where it would be much easier to destroy all of them! In reading Robert J. Lifton's masterful research into the Holocaust ("The Nazi Doctors"), I was struck by the tremendous amount of resources which Adolf Hitler and his SS devoted to gathering the Jews so they could be murdered.
German police and military forces would arrest local Jews and truck them to a point of congregation where they would eventually be shipped by rail car to the massive killing sites like Auschwitz. Trucks and rail cars consumed enormous amounts of oil and gas products. Even during the most critical moments of the war against the U.S.S.R., Nazi officials ensured that the Jewish killing machine got the resources they needed to continue murdering Jews, even if the soldiers at the front lines went without. Some historians believe that Hitler's obsession with killing Jews cost him the war with Russia.
Getting all the Jews to gather in their ancient homeland would eliminate the need to devote such huge material resources to the genocide; better to get them all in Ancient Israel where they can be annihilated more easily. The one big problem with this line of reasoning is that the Jews at the End of the Age residing in Ancient Israel are going to be personally protected by Omnipotent God and His Archangel, Michael!
Now, let us return to this featured article for some new insight on what the Palestinians and the United Nations have in mind.
"Israeli officials were bracing for Palestinian diplomats to declare new diplomatic strategies during a General Assembly debate on Monday. Specifically, officials were expected to use the platform to ask the Security Council to declare a Palestinian state along 1967 borders, with east Jerusalem as the state's capital ..."
Military commanders will tell you that Israel was so tiny in 1967 that she was militarily indefensible. For this reason, the Palestinians have been pressing extremely hard to convince the world community to force Israel back into that small boundary -- all the easier to finally destroy.
Watch Israel, for she is the anvil on which Almighty God will smash all enemies of the Jew.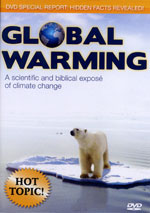 DVD
III. Just as the Global Warming / Climate Change drive is reaching high gear, those leaked emails from Climate Change scientists threaten to derail the entire process.
NEWS BRIEF: "Climate Change: This Is The Worst Scandal of Our Generation ", by Christopher Booker, Telegraph.co.uk, 28 November 2009
"Our hopelessly compromised scientific establishment cannot be allowed to get away with the Climategate whitewash ... A week after my colleague James Delingpole , on his Telegraph blog, coined the term "Climategate" to describe the scandal revealed by the leaked emails from the University of East Anglia's Climatic Research Unit, Google was showing that the word now appears across the internet more than nine million times."
"Their importance cannot be overestimated, What we are looking at here is the small group of scientists who have for years been more influential in driving the worldwide alarm over global warming than any others, not least through the role they play at the heart of the UN's Intergovernmental Panel on Climate Change (IPCC)."
In other words, the scientists who were caught red-handed manipulating the global temperature statistics so that a strong case could be made for Global Warming caused by human activity were the best and the brightest and the most powerful Climate scientists in the world.
This evidence is "smoking gun" in proving that the entire charade of man-caused Global Warming is a lie designed to force a coercive Global Government! Of course, this is exactly what Cutting Edge has been warning about for years.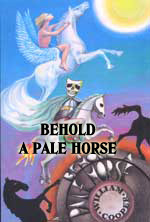 Behold A Pale Horse
Please take a few moments to read our archived Headline News article, "Five (5) Major Created Global Disasters Are Being Constantly Preached To The World As Reasons To Form The Global New World Order!" - NEWS2193)
Listen to the key quote from a New Age author:
"New World Order Plan: "The secret societies were planning as far back as 1917 to invent an artificial threat ... in order to bring humanity together in a one-world government which they call the New World Order." [William Cooper, "Behold A Pale Horse", p. 27]
Therefore, this current propaganda drive to achieve a working world government through the Global Warming issue is simply and only an outworking of the plan originally conceived and agreed upon by Illuminati leaders in 1917!
Doubt it not!!
New Headline News Article
"Civilization-Ending Global Warming Rhetoric Reaching The Planned End Stage of Global Dictatorship!"
President Obama is said to be ready to join other world leaders at the Copenhagen Summit in signing an agreement which shall create a new Global Dictatorship! If this type of agreement is signed, the Illuminati has expertly used the Global Warming issue to create their coveted Global Government, just as Cutting Edge has been predicting for years (NEWS2193).
http://www.cuttingedge.org/news/n2397.cfm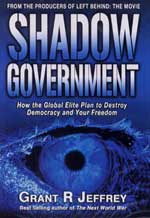 New DVD
IV. President Obama is set to betray his anti-war backers regarding the war in Afghanistan.
Rather than announcing a withdrawal, the President is said to be ready to announce an escalation!
NEWS BRIEF: "Obama to Outline Plan to Send 30,000 Troops to Afghanistan Over Six Months", Fox News.com, December 1, 2009
"President Obama will announce Tuesday night that he is sending 30,000 more U.S. troops to Afghanistan to be deployed over the next six months ... In a speech to be delivered at West Point, the president also plans to discuss an end-game for U.S. involvement in Afghanistan that will have a specific timeline for withdrawing 'surge' forces with a number and date attached."
Therefore, the President is attempting to "straddle the fence" on this issue. He will be announcing the same kind of "surge" of military forces which President Bush announced during his State of the Union in January, 2007.
We know from events which followed that Bush's "surge" was a prelude to the eventual withdrawal of most American forces from Iraq. Might this occur here with President Obama in Afghanistan? That is possible, given the language of the above quote.
However, we should note that the specific wording of this quote simply states that the President will offer a specific timeline for "withdrawing 'surge' forces". In other words, the President may not actually pledge to withdraw all American forces, just the surge numbers.
We believe that the war in Afghanistan is a war which is very important to the Illuminati as they seek to so destabilize the Middle East that the World War III which shall allow the Masonic Christ (Antichrist) to arise on the world scene will be inevitable.
Western forces are probably set to remain in Afghanistan until the Antichrist has arisen.
Not surprisingly, Obama's anti-war supporters are not pleased with this capitulation to the global Illuminati Plan.
NEWS BRIEF: "Democrats in revolt over President Obama's Afghan troop surge " The Sunday Times (London), November 29, 2009
"Barack Obama's much-vaunted eloquence faces the biggest test of his presidential career this week when he takes to the stage at West Point military academy to explain to a nation that thought it had elected an anti-war president why he is escalating the conflict in Afghanistan. After almost three months of agonizing, nine war councils and endless leaks, the president will finally make his views known on Tuesday when he is expected to announce that he is sending about 30,000 more troops. This will push up American forces to 100,000 and the total number of allied forces to almost 140,000, as many troops as the Soviet Union had in Afghanistan."
"Obama's toughest challenge will be to win over his most loyal political supporters. He is facing a growing revolt in the Democratic party over why the US needs to be in Afghanistan at all when the real threat — Al-Qaeda — is in Pakistan, and over the spiraling cost in both lives and dollars."
Always, when a man ascends to the White House, he will make decisions which run completely counter to his campaign rhetoric. When you see this occurring, just know that he is betraying his loyal supporters because he is following the Illuminati Plan, which continues on unabated through every change in government, until it is completed.
This backtracking by President Obama is proof positive that he is simply following the Illuminati script and is most definitely not his own man. Like the Bushes before him, like Bill Clinton, Jimmy Carter, Bilderberger Gerald Ford, Lyndon Johnson, Dwight Eisenhower, Harry Truman and Franklin Roosevelt, President Obama is carefully controlled by the "Unseen Hand" of the Illuminati Plan.
His decision to escalate the war in Afghanistan is "smoking gun evidence" of this silent reality.
UPDATE: President Obama last night did announce a "Temporary" surge of 30,000 troops to Afghanistan! News reports were correctly calling the President's move an "escalation", a label which moves Obama closer to President Bush than anyone would have ever imagined!
NEWS BRIEF: "Obama's escalation challenges U.S. military", By Phil Stewart, Reuter's News, December 2, 2009
"U.S. President Barack Obama's escalation of the war in Afghanistan challenges his generals to do more with slightly less than they wanted -- and much, much faster. The odds are against them. The deployment of 30,000 more troops is a victory for proponents of the buildup within the U.S. military, who say it will breathe new life into a flagging eight-year-old war that would have ended in defeat otherwise. But Obama did not give General Stanley McChrystal, the top U.S. and NATO commander on the ground, all of the 40,000 troops he sought -- let alone a more ambitious plan to deploy up to 80,000 extra troops."
As we stated before, President Bush's "surge" of troops for the Iraq War was a prelude to announcing a firm withdrawal plan, enabling American forces to depart that country under the banner of "victory". We fully expect that Obama's strategy is the same for Afghanistan. Obama may already be signaling that this is the case.
"Obama, in his speech on Tuesday, also demanded success more quickly, calling for U.S. forces to start pulling out in mid-2011 -- a year and a half sooner than McChrystal thought was advisable."
Can an additional 30,000 troops make much of a difference?
" 'Is it enough? I don't know ... 30,000 forces is a lot of combat power and it has a chance, and I think a reasonable chance, of dramatically changing the situation on the ground'."
We are pulling out of the Iraq War not having won it and we may be doing the same thing in Afghanistan. Why would the Illuminati deliberately plan such a fiasco? That will be the subject of a new Headline News article, so watch for it in the next couple of days.