New Headline News Article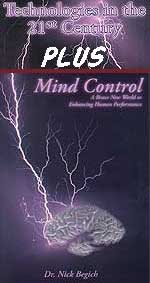 DVD
"Mind Control Conditioning of Children! Fisher-Price Doll Conditions Children To Accept Islam"
You can clearly hear this talking baby doll - "Little Mommy Real Loving Baby Cuddle and Coo" - say, "Islam Is The Light"!
"The New Age Christ cannot appear until -- or unless -- a significant proportion of the people have been preconditioned to accept him" -- New Age Plan, "Hidden Dangers of the Rainbow", by Constance Cumbey
http://www.cuttingedge.org/news/n2329.cfm
---
Big Savings on Closeouts and sale items - Up to 75% off!


See all the items in our Special Offers and Sale Area
159 Bookstore Items Marked Down To Save You Money
---
Two New Pastor Hoggard DVD Videos
Both Regularly $19.99, On Sale $12.99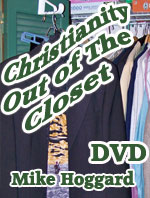 "Christianity Out of the Closet"
Christians today are on the defensive. Are you tired of it? Are you tired of worrying about what others think? Are you tired of worrying about the cost of rigidly following Biblical commandments? Are you tired of worrying about the 'faces of men'?
Then 'come out of the closet'. As Bible believers, we can no longer hide in fear because of what we believe and what we stand for.
It used to be shameful to watch pornography, be a homosexual or a fornicator but now it is fashionable and considered the norm by the world while Christianity is shoved into the closet with the door slammed shut. In this message Pastor Mike Hoggard takes us through the scriptures and shows us how the Apostles came out of the closet and proclaimed their faith to the world and how it is time for the church to do the same.
The time is rapidly rushing upon us, and soon, Christians all over the world will be asked to repudiate their allegiance to Jesus Christ, or be killed. What will your response be? The old adage is true, that if you could not live for Jesus now, you will not be able to resist the pressure and die for Him at the End of the Age.
This DVD is strong Spiritual Medicine, the kind which Christians need right now! http://www.cuttingedge.org/detail.cfm?ID=1963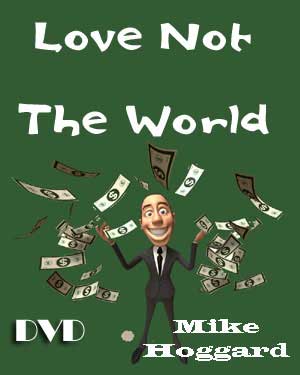 "Love Not The World"
Biblical Money Management and
Biblical Worship
Can we love God and still love the world? Pastor Hoggard answers this question boldly by searching out Biblical Wisdom
"Club Worship" - Hoggard laments over the increasing number of churches who are looking more and more like a nightclub than true churches. He shows examples of such "Club Churches" and contrasts them with pictures of genuine, Biblically based churches
Pastor Hoggard then warns of preachers who mislead their flock by telling them that they can be like the unsaved world -- and love that world -- and still love God
Are you worldly or Godly? Is your pastor and church worldly or Godly? You can understand the truth after watching this video
Message based upon 1 John 2:15-17 - http://www.cuttingedge.org/detail.cfm?ID=1958

---------- This Weeks Hot News ----------
I. Is it possible that the U.S. Supreme Court could overturn Obama's election as the 44th President?
The issue as to whether Barack Obama was born in Kenya or Hawaii has festered during the Presidential campaign for nearly one year. The possibility that Obama might not be a naturally born citizen is critically important, for the Constitution forbids anyone to hold the office of President if they are not naturally born.
About six months ago, several lawsuits were filed, trying to force the courts to examine this issue. Now, after Obama "won" the Presidency, but before the Electoral College members meet to cast their votes, the Supreme Court has decided to hear one of these lawsuits.
If the Supreme Court should rule that Obama is not a naturally born citizen, a Constitutional crisis would erupt. The election result could very well be thrown out, leaving the Electoral College members with a critical choice to make. Most states allow these members to cast their votes according to their consciences, rather than for the candidate which won their state.
Is it possible that either Republican John McCain or Democrat Hillary Clinton could be the 44th President after all? Cutting Edge has just posted a major article on this issue, examining all angles. This article is:
"Supreme Court Will Hear Court Case On Friday (12/5) Which Could Determine Whether Obama Is Eligible To Be President of the United States - BEFORE The Electoral College Votes On 12/15!"
If the Justices rule that Barack Obama is not a naturally-born citizen, the entire Obama-Biden slate would likely be nullified. The Electoral College voters could then vote for whomever they want for President. For whom would they vote? Probably either John McCain or Hillary Clinton.

Does the Illuminati Plan for 44th President contain one more unexpected twist? http://www.cuttingedge.org/news/n2328.cfm
Remember, Cutting Edge is NOT predicting that Obama will be rejected by the Supreme Court and that the Electoral College will pick Hillary to be President. We are merely pointing out that, suddenly, this scenario is entirely possible.
Further, we find it very interesting that, without warning, a scenario looms in front of us that, possibly, Obama might yet be turned away from the Oval Office and that Hillary Clinton might sneak into the White House through an unlikely "back door".
The fact that the Supreme Court agreed to hear the challenging lawsuit so quickly in the first place is most interesting, but the fact that they chose a date prior to the Electoral College scheduled vote is downright delicious.
II. IF President-elect Obama is going to be denied the Presidency after all by this citizenship issue, and IF Hillary Clinton is elected by the Electoral College members, Hillary will have little trouble with the Clintonites which Obama has named to his Cabinet.
NEWS BRIEF: "Analysis: Obama opts for establishment advisers", Associated Press, November 28, 2008
"Obama has assembled a national security brain trust populated by graybeard establishment figures with decades of combined experience and even a few medals. He is entrusting critical wartime management to people with unassailable credentials and low buzz factor ... At a Wednesday morning press conference, Obama pushed back against the notion that he was stocking his national security team with safe, centrist figures with Republican and Clinton administration backgrounds. 'This has been sort of conventional wisdom floating around Washington that 'well, you know there's a recycling of people who were in the Clinton administration,'" he said."
In one sentence, President-elect Obama stated the obvious, i.e., that despite his clarion call for the past 18 months for a complete change at the White House, he is turning to Republican and to Bill Clinton Democrats for key positions within his Administration. He then tells us why he has turned to former officials instead of bringing in a brand new team.
"Obama sought to turn the criticism on its head, suggesting that a critical era at home and abroad required strong Washington hands, but overseen by a chief executive pressing for change. 'What we are going to do is combine experience with fresh thinking. But I understand where the vision for change comes from first, and foremost; it comes from me. That's my job, is to provide a vision in terms of where we are going and to make sure then that my team is implementing'."
In other words, Obama is saying that the entire vision of change which he promised during the campaign resides in him. His supporters can count on the "change" he promised during the campaign by trusting solely in him. His changed policies would come through even if his entire team is comprised of former Republican and Democrat officials.
But, the bottom line is that, if -- and this is a big if -- the Supreme Court rules that Obama is not eligible to be President, the Electoral College might well turn to Hillary. And, if Hillary is suddenly the President, her Cabinet will be pretty well set. She can then thank Obama for naming his Cabinet and his other advisers earlier than any President-elect in history.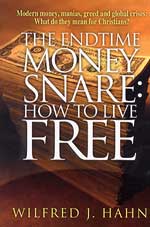 III. As the drive to establish a Fascist economy continues, the American "Big 3" automakers come to Washington, D.C., with tin cups in hand, begging for a massive bailout at any cost.
NEWS BRIEF: "Automakers' desperate bailout plea gaining support", Reuter's News, December 3, 2008
"DETROIT/WASHINGTON (Reuters) - A top lawmaker predicted Washington would approve a bailout for U.S. automakers after they submitted survival plans ... U.S. House Speaker Nancy Pelosi, a California Democrat, said Washington had little choice about helping the automakers, who say they support one in 10 American jobs. 'I believe that an intervention will happen either legislatively or from the administration', Pelosi said. 'I think it's pretty clear bankruptcy is not an option'."
This is quite a pickle which the auto industry has landed us, is it not? In fact, this scenario is typical of the "Dialectic Struggle", where the country is plunged into a deep problem, and just when it looks like the people are going to be completely engulfed and destroyed, the leadership steps in with a solution which the Illuminati had planned from the beginning!
As Americans are nearly panicking over the loss of 10% of all American jobs, the government will step in to stave off the worst scenario. But, in full accord with the Fascist Economy, this bailout will come with a steep price: heavy government control and/or regulation.
Another required facet of the Fascist Economy is that the government will decide how many competitors will be allowed to survive in a particular industry. This reality means that we should not be surprised to hear that one or two Automakers will either be forced into bankruptcy or be forced to merge.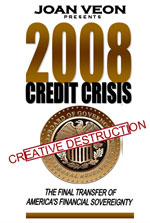 These next news stories reflect this reality.
NEWS BRIEF: "Commentary: Federal loan, bankruptcy or consolidation for Big 3?", The Detroit Free Press, December 3, 2008
"The House and Senate leadership is inclined to give the auto industry the $25 billion it seeks. But a top congressional aide said it is not yet clear that a bailout that large has the votes to pass both houses, let alone backing from President Bush. Plan B would involve passing enough assistance to keep the companies solvent until President-elect Barack Obama takes office."
In my opinion, the "Plan B" alternative is the most likely in the time frame prior to President-elect Obama taking office. Then, once Obama is President, a more generous bailout plan could be created. However, key Democrats, led by House Speaker Nancy Pelosi, have publicly expressed determination that any massive bailout scheme be accompanied by tight new government controls.
This is the essence of a Fascist Economy!
Now, let us return to our featured article, for one possible scenario laid out for us to consider is exactly in conformity with Fascism.
"There's strength in one: Melding them into a single entity could buff up its best brands, like Chevy, Ford and Cadillac, while leaving the clunkers (Pontiac, Mercury, Saturn, et al.) by the side of the road. It would take a healthy dose of 'creative destruction', but that's preferable to total destruction, especially when you're talking about an industry that supports 2.5 million jobs."
We find it highly interesting that this editor would use the very words which Joan Veon uses as the sub-title of her DVD, shown above: "Creative Destruction". That is truly what is occurring here, as the scripted scenario unfolds, taking us down to only one or two American manufacturers. At the end of this article, the author lists the reason for this merger down to only one automaker.
"A lone American automaker could also finally focus on its real rivals -- Toyota and the rest."
Exactly! Shrinking down the numbers of companies offering the same produce and/or the same service is a critical component to this type of economy.
The Fascist Economy is unfolding in front of our eyes.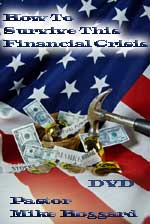 DVD
IV. Even individual states are begging the Federal Government for a bailout!
Once the Feds intervene to supply states with massive amounts of money, they will control the statehouses as well! The entire economy will then slip under the control of the Federal Government -- all in the name of solving the very financial disaster which was deliberately created in the first place!
NEWS BRIEF: "Democrats in House Plan a Package of Up to $500 Billion to Help States", UPI.com, December 1, 2008
"WASHINGTON — House Democrats said Monday that they would try to pass an economic recovery bill costing $400 billion to $500 billion next month as governors pressed Congress for money to build roads and bridges, provide health care to low-income people and develop alternative sources of energy. Speaker Nancy Pelosi said she hoped Congress would be able to deliver a bill to President-elect Barack Obama when he takes office, or a few days later."
California Governor Arnold Schwarzenegger has just declared a state of emergency, adding heavy emphasis to this entire process.
Mark my word, the final agenda here is the same as it is with the banking and automakers whom the Federal Government is helping, i.e., tight regulatory control. America is marching quickly toward the final economy planned for the New World Order -- and the rest of the world is not far behind!
---
Spiritual Warfare Bookstore Resources

Spiritual Warfare Combination Offer
by Pastor Hoggard - 2 DVD Set
Regularly $39.98, On Sale $19.98, Saving You $20!
Pastor Hoggard presents both the Godly and the Satanic sides in the never-ending spiritual battle in the Heavenlies
"The Seven Spirits of God" DVD reveals through a study of Revelation 1, that the spirit of Antichrist would manifest itself as the OPPOSITE of each of the seven spirits through lying spirits who seek to destroy lives. You will learn how to discern the manifestation of the Holy Spirit or the spirit of Antichrist in a persons life. You will also be prepared to better to discern the real Antichrist when he arises
"Where Dragons Live" DVD reveals through Revelation 12, Jeremiah, Isaiah and Malachi how the demonic host can wreak severe spiritual damage on you and your family
Great Spiritual Warfare study, and you save money by buying them in this combo offer - http://www.cuttingedge.org/detail.cfm?ID=1943
---
New DVD!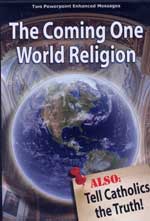 "The Coming One World Religion - The Vatican Leads The Way!"
PLUS DVD "Tell Catholics The Truth!"
Two Videos On One DVD! This is the #1 video in "Proclaiming The Gospel Ministry
! 2,000-year-old Prophecies foretelling the global religion which will serve Antichrist are thoroughly examined, along with the Vatican's strategy for uniting all religions under the Papacy.
This study is one of the most important in our time, as it reveals how far down the prophetic road the Vatican is in uniting all world's religions - Christianity, Islam, Judaism, Hinduism, Buddhism, and the other religions of the world!
The second video is entitled, "Tell Catholics The Truth" and it answers the most important question: 'What is our most trustworthy source for knowing God's Truth?' Scripture provides the answer - the Bible is our supreme authority in all matters of faith and our only source of confidence in eternal Heaven - http://www.cuttingedge.org/detail.cfm?ID=1947
---
V. Just as we predicted, the Islamic terror attack in Mumbai, India, is being used as an excuse to forge a new terror war with the United States in the forefront.
NEWS BRIEF: "Mumbai Attacks Foreshadow New Challenges In Counterterrorism Effort", Radio Liberty, December 1, 2008
"In the wake of last week's attacks in Mumbai that killed 195 people, India and Pakistan are carefully formulating their responses as tensions rise between the arch-rivals."
Much has been written in the past week about the possibility that India and Pakistan might go to nuclear war over the issue that the radical Islamic terrorists all came from Pakistan and/or had received their training in Pakistan. While no Indian leader has officially accused the Pakistani government of complicity in this awful terror attack, words of anger have flashed back and forth between the respective capitals.
However, I do not believe that this terror attack will precipitate a war which could erupt into a nuclear exchange, because officials on both sides clearly remember the last time these two countries contemplated nuclear war. That time was in late 2001 and early 2002. India was incensed of terror attacks in late 2001, and actually called up troops on the borders. Editorials first glorified the possibility of a nuclear war, until cooler heads prevailed. These calmer leaders began calling attention to the mutual devastation which would occur from a mutual nuclear exchange.
Believe me, leadership on both sides of the border still remember this discussion of 2001-2002, making an all-out war between India and Pakistan extremely remote.
However, the real script from this terror attack calls for a renewal of Bush's "War On Terror", with renewed cooperation between the United States, India, and Pakistan.
"Any such scenario could seriously undermine the war on terrorism and Western efforts to stabilize Afghanistan, says Nasrullah Stankazai, a Kabul-based analyst. 'If India and Pakistan go to war, or in one way or another, the regional cooperation against terrorism is undermined, then I think it will be a good opportunity for terrorism to grow in the region', Stankazai says."
I could not have said it any better. At a time when the war in Afghanistan is turning in the favor of the detested Taliban insurgency, a renewed cooperation against them by India, Pakistan, and the United States would bring significant forces to bear against the insurgents.
If India refrains from massing troops on the Pakistani border, then Pakistan can refrain from moving some of her forces to that border. She can keep these forces fighting the insurgents on the Pakistani/Afghanistan border.
When President-elect Obama takes office January 20, 2009, he will discover a new, and more powerful, force already in place against the Taliban alongside the Afghan/Pakistani border. And, the emphasis will be on the "War On Terror", a most important part of the Illuminati script for the New World Order.
DVD
VI. We need to return for a few moments to President Obama's new appointments, for these appointments point to a President who is going to focus on Domestic Affairs, leaving Foreign Policy to his new team.
NEWS BRIEF: "Obama taps Clinton, Gates for US 'new dawn' abroad", San Francisco Chronicle, December 2, 2008
"Barack Obama promised 'a new dawn of American leadership' in a troubled world, announcing a strong-willed national security team headed by Hillary Rodham Clinton, who fought him long and bitterly for the presidency, and Robert Gates, the man who has been running two wars for George W. Bush."
By turning to such "strong-will" individuals to run his foreign policy team, President-elect Obama is signalling that he is going to rely upon them to formulate American policy overseas and hold them responsible for positive results.
Then, Obama can turn his attention to Domestic Affairs.
His choice of National Security Adviser also falls into the category of "strong-willed".
NEWS BRIEF: "Obama's War Cabinet: Gates and Jones are welcome signs of continuity", The Wall Street Journal, November 28, 2008
"The names floated for Barack Obama's national security team 'are drawn exclusively from conservative, centrist and pro-military circles without even a single -- yes, not one! -- chosen to represent the antiwar wing of the Democratic party'."
"If reports are correct, on Monday the President-elect will ask Robert Gates to stay on as Secretary of Defense and name retired Marine General James Jones as National Security Adviser. These are the Administration posts most critical to the successful conduct of wars in Iraq and Afghanistan, and to possible entanglements with Iran, North Korea and who knows who else. With these personnel picks, Mr. Obama reveals a bias for competence, experience and continuity."
As we have stated so many times beforehand, my research has proven time and time again that, when the Illuminati Plan calls for the emphasis in the next 4 years to be on foreign affairs, a Republican ascends to the White House. But, if the Plan for the next 4 years calls for an emphasis on Domestic Affairs, a Democrat becomes President.
We had believed that the next four years would emphasize Domestic Affairs, thus meaning that a Democrat would "win" the Presidency. Now that Democrat Obama is putting together his Cabinet, we can see that he is placing experienced, "strong-willed" people into key foreign policy posts, a move which simply speaks to the reality that he is going to focus on Domestic Affairs.
---
Special Announcement
* Wow Items For the Day
In order to provide you with the best bargains possible, we are reinstating an aggressive"Wow" program. Every single day we will put a new item as "Wow" and will continue that price for only 24 hours. Two years ago, this program allowed us to sell out a great amount of overstocked merchandise.
You, the customer, will benefit, because you will receive the best retail pricing we can possibly give as we clear out our current crop of overstocked merchandise.
The "Wow" section is located toward the bottom of our Home Page. Or, you can click on http://www.cuttingedge.org/newsletters/wow.html
Check with us daily to see our new "Wow" clearance item of the day. If you see something you like, do not delay getting it, for the reduced price is only good for one 24-hour day, starting at 6am every morning.

We also have 158 items already marked down in our Sale Area, some of which are marked down 75%. Click on this banner, left, or on the link http://www.cuttingedge.org/on_sale.cfm
---
---------- Articles Posted ----------
"Russian Diplomatic Professor Predicts America Will Break Up Into 6 Separate Divisions Because of Economic Stress"
"Do You Remember That George H.W. Bush and Bill Clinton Also Called For a National Community Service Program Early In Their Presidency?"
President George H.W. Bush called for "volunteerism" in 1990, and Clinton's National Community Service Program of 1993 were based squarely on the Hitler model, just as Barack Obama's Universal Service Plan.

Do not be deceived: the coming New World Order is Nazism revived, in so many different ways. The Nazi Wolf is coming back! http://www.cuttingedge.org/news/n2326.cfm

"World War I Armistice Day (Veteran's Day) - History's Greatest Single Proof That International Conspiracy Is Ruling The Modern World" - http://www.cuttingedge.org/news/n2325.cfm
There is truly "not a dime's worth of difference between the Republican and Democrat Parties"!

Conservatives elected George W. Bush in 2000, but got the policies of Al Gore! Likewise, Liberals elected Barack Hussein Obama in 2008, but will get the policies of Bush! http://www.cuttingedge.org/news/n2324.cfm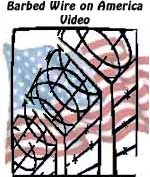 Obama's 'Universal' Service Plan - Part 1 - Training a Socialist Army of World Servers"
Obama: "I will ask for your service and your active citizenship when I am president of the United States ... this will be a central cause of my presidency."
"A really efficient totalitarian state would be one in which the all-powerful executive of political bosses and their army of managers control a population of slaves who do not have to be coerced because they love their servitude. To make them love it is the task assigned... to ministries of propaganda, newspaper editors and schoolteachers." (Aldous Huxley, 'Brave New World')
http://www.cuttingedge.org/articles/db110.html
"Obama's 'Universal' Service Plan - Part 2
Mind Change and Collective Service"
Jesus was a community organizer." (A visitor's response to "Training an army of world servers")
http://www.cuttingedge.org/articles/db111.html
"American Economy Now A Tightly Controlled, Severely Regulated Economy"
Transition To Severely Regulated Fascist Economy Is Now Going Global -- Europe, Great Britain, Ireland, and Iceland Are Going Through Same Planned Disaster As American Companies! The Whole World Is Transitioning To The Planned Regulated Economy of The Coming Masonic Christ.
The "Bailout Plan" was never intended to solve the economic crisis, but only designed to establish a powerful Economic Czar!
Capitalism is DEAD in America - Fascist Economy is now a reality
http://www.cuttingedge.org/news/n2317.cfm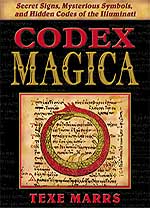 Iranian President Ahmadinejad Revealed To Be A Freemason!
Another Reason That Iran Will NOT Be Invaded or Attacked!
Proof positive that Illuminized Freemasonry controls both sides of any conflict. President Ahmadinejad is one of the Global Elite and, as such, his country will not be prevented from playing the role which Biblical prophecy has assigned it.
Proof positive that the conflict between the West and Iran is staged according to the principles of the Hegelian Dialectic! http://www.cuttingedge.org/news/n2318.cfm
--------Concluding Inspiration ---------------"Thou shalt guide me with Thy counsel, and afterward receive me to glory." Psalm 73:24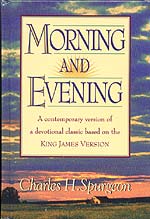 The Psalmist felt his need of divine guidance. He had just been discovering the foolishness of his own heart, and lest he should be constantly led astray by it, he resolved that God's counsel should henceforth guide him. A sense of our own folly is a great step towards being wise, when it leads us to rely on the wisdom of the Lord. The blind man leans on his friend's arm and reaches home in safety, and so would we give ourselves up implicitly to divine guidance, nothing doubting; assured that though we cannot see, it is always safe to trust the All-seeing God. "Thou shalt," is a blessed expression of confidence. He was sure that the Lord would not decline the condescending task.
There is a word for thee, O believer; rest thou in it. Be assured that thy God will be thy counsellor and friend; He shall guide thee; He will direct all thy ways. In His written Word thou hast this assurance in part fulfilled, for holy Scripture is His counsel to thee. Happy are we to have God's Word always to guide us! What were the mariner without his compass? And what were the Christian without the Bible? This is the unerring chart, the map in which every shoal is described, and all the channels from the quicksands of destruction to the haven of salvation mapped and marked by one who knows all the way. Blessed be Thou, O God, that we may trust Thee to guide us now, and guide us even to the end! After this guidance through life, the Psalmist anticipates a divine reception at last--"and afterward receive me to glory." What a thought for thee, believer! God Himself will receive thee to glory--thee! Wandering, erring, straying, yet He will bring thee safe at last to glory! This is thy portion; live on it this day, and if perplexities should surround thee, go in the strength of this text straight to the throne.
(C.H. Spurgeon, "Morning and Evening Devotions")
---
May Jesus Richly Bless You,
David Bay, Director
866-909-2850 Toll Free Customer Service - Order Line
803-356-2850 Toll Free Customer Service - Order Line
803-356-2860 Fax