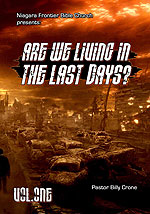 "Are We Living In The Last Days?"
New DVD Compilation by Pastor Crone
Regularly $19.99, On Sale $11.99
Are we living in the last days? Is the rapture of the Church imminent upon the horizon? And will this generation see the actual return of Jesus Christ? Pastor Crone compiles snippets of each one of his 14 DVD's thus far on the Book of Revelation to demonstrate how close we are to the very End of the Age.
Join us in this eye-popping provocative video study revealing how we really are living in the last days. Here you will be confronted with undeniable evidence in the form of actual interviews, reports, and news broadcasts from around the world unveiling the shocking truth that the end times are at hand.
These signs include, the Mark of the Beast, Worldwide Upheaval, a One World Government, Economy, Religion, and New World Order, the rebuilding of the last days Jewish Temple, Apostasy in the Church, Moral Decay in our Culture, the Rise of the Antichrist, and much much more!
Are we living in the last days? People, check out the proof for yourself! You won't believe your eyes! http://www.cuttingedge.org/detail.cfm?ID=2294
---
---------- This Week's Hot News -------
I. Wal-Mart has joined forces with Homeland Security to spy on you!
NEWS BRIEF: "BIG SIS INVADES WAL-MART: 'IF YOU SEE SOMETHING, SAY SOMETHING' ", The Drudge Report, December 7, 2010
"WASHINGTON -- Department of Homeland Security (DHS) Secretary Janet Napolitano today announced the expansion of the Department's national "If You See Something, Say Something" campaign to hundreds of Walmart stores across the country—launching a new partnership between DHS and Walmart to help the American public play an active role in ensuring the safety and security of our nation."
Since the ugly days of 9/11, I have been startled every time I hear American officials - from both sides of the political aisle -- telling us that we need to give up some of our liberties in order to achieve "peace and safety" in the face of Terrorism. The prophecy of the Apostle Paul rings continuously in my ears:
"For when they shall say, Peace and safety..." (1 Thessalonians 5:3)
For the past nine years, we have heard government officials state that we need to restore the former "peace and safety" which we enjoyed prior to the attacks of 9/11, and to do that, we need to allow the Government to take away some of our liberties. Now, according to this Scripture, what is the next development once people start saying, "Peace and safety"?
"... then sudden destruction cometh upon them, as travail upon a woman with child; and they shall not escape."
This is the Illuminati Plan! Using terrorism as the excuse, the Illuminati plans to take our liberties under the guise of protecting both liberty and safety, followed by the empty promise that they shall return our liberties once the enemies of peace and safety have been defeated.
Listen to the wording of the Illuminati Plan:
"4. The GOYIM are a flock of sheep, and we are their wolves. And you know what happens when the wolves get hold of the flock? ....
5. There is another reason also why they will close their eyes: for we shall keep promising them to give back all the liberties we have taken away as soon as we have quelled the enemies of peace and tamed all parties ....
6. It is not worth to say anything about how long a time they will be kept waiting for this return of their liberties ....
7. For what purpose then have we invented this whole policy and insinuated it into the minds of the GOY..." ("The Protocols of Zion", Protocol Nr. 11, "We Are Wolves")
Thus, over 200 years ago, leaders of the Illuminati were planning a campaign of terror upon the average citizen so that they would react by trusting government leaders to quell the enemies of peace by taking away their liberties. And, of course, these government leaders have no plans to ever give these liberties back under any circumstances.
We are living during the period when this plan is being worked out, in your Daily News!
But, notice the final statement in Paragraph 7: "For what purpose then have we invented this whole policy"!
They admit that they have "invented the whole" Plan with the entire purpose of convincing the minds of the masses of the importance of their plans. Remember, this Protocols Plan was created 200 years ago!
Now, let us return to our featured news story.
" 'Homeland security starts with hometown security, and each of us plays a critical role in keeping our country and communities safe', said Secretary Napolitano. 'I applaud Walmart for joining the 'If You See Something, Say Something' campaign. This partnership will help millions of shoppers across the nation identify and report indicators of terrorism, crime and other threats to law enforcement authorities'."
Every Absolute Dictatorship in human history has sunk its tentacles deeply into the everyday life of its subjects, spying on them every single day. By joining with Wal-Mart, Homeland Security has potentially achieved the potential of spying on huge numbers of citizens every single day.
Just as the TSA has never apprehended an actual terrorist, despite nine years of intrusive searches, Homeland Security has never apprehended a single terrorist. But, that does not prevent this Gestapo organization from insisting the threat is very real, thus allowing them to sink their tentacles deep into the America fabric.
The REAL danger of an anonymous tip is that it does not have to be based upon any reality whatsoever. In fact, the anonymous tip system encourages people who hold grudges against other people to "get even" by turning in their personal enemy to authorities as a "suspicious enemy of the state"!
Now, we cannot even go shopping at Wal-Mart without being afraid that someone will consider our normal activities to be suspicious and turn us into the authorities! Welcome to the "Brave New World".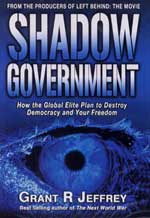 DVD
II. Now that Wikileaks founder, Julian Assange, has turned himself in to authorities, will his purported "Armageddon Plan" to release even more sensitive files be carried out?
NEWS BRIEF: "WikiLeaks founder Julian Assange arrested in sex case", Los Angeles Times, December 7y, 2010
"Swedish authorities are investigating allegations of coercion, which he denies, in his encounters with two women. His website's release of U.S. diplomatic cables has embarrassed governments worldwide."
"Assange, 39, turned himself in to police Tuesday morning, hours after Britain received a formal warrant for his arrest from Swedish authorities. Assange denies any wrongdoing and says he will fight the attempt to extradite him, beginning with a hearing Dec. 14."
I have always looked askance at the "sexual improprieties" charges against Assange, as it smacked of a feeble government attempt to arrest an otherwise law-abiding man. Certainly, rape charges are easier to prosecute and much more acceptable to a public than charges of leaking government documents to a public anxious to see what their officials have been doing behind those closed doors.
Evidently, Julian Assange planned a much more embarrassing release of documents should he be arrested.
NEWS BRIEF: "With Assange Arrest, Will WikiLeaks Go 'Thermonuclear'? ", A.O.L. News, December 7, 2010
"Days before Julian Assange's arrest, the WikiLeaks founder's lawyer warned that supporters will unleash a 'thermonuclear device' of government files containing the names of spies, sources and informants if he's killed or brought to trial. Now, it remains to be seen whether his surrender in Britain today is enough for them to push the button. "
What could possibly be in these files which could be so damaging to governments around the world?
"The 1.5-gigabyte file, which has been distributed to tens of thousands of fellow hackers and open-government campaigners around the world, is encrypted with a 256-digit key, The Sunday Times reported. Experts interviewed by the paper said that even powerful military computers can't crack the encryption without the key ... Assange has previously suggested that the documents are unredacted, meaning they contain names that normally would be removed before publication to protect the lives of soldiers, spies and sources."
Already, government sources are claiming that the release of the documents through Wikileaks threaten the lives of "soldiers, spies and sources". If the new material to be released is even more explicit and more current, lives could conceivably be lost.
Since the Western World is official "at war" with global terrorism, then the release of these documents could be claimed to be treasonous, and that charge could put the Wikileaks founders in prison, and could bring new government regulations against the entire Internet, since that is the system which Wikileaks used to release all these formerly secret government documents.
In the News Alert of Monday, December 6, we warned that this Wikileaks episode smacked of a government "false flag" operation and, if it is that, it would be designed to weed out of the Internet all dissident websites.
If the release of documents is "Thermonuclear", changes in law regulating the Internet could spring up literally overnight.
---
"Mormonism's Temple of Doom"
New DVD by Bill Schnoebelen
Regularly $29.99, Pre-Sale $24.99
In the past 50 years, the Mormon (LDS) Church has managed to grow from a small fringe cult to a major world religion of considerable respectability. Mormons like Mitt Romney and Glenn Beck have achieved amazing followings and many Americans have come to believe that Mormons are just another Christian denomination with fine, conservative, family-based values.
However, beneath the sweet surface of LDS Public Relations, there lurks one of the most dark and twisted religions to emerge in American history. You will discover that, just as Mormonism is not Christian, the Mormon Family is not the same as the Christian Family.
Finally, and perhaps most importantly, Bill exposes the LDS Church's political ambitions and their strange theology about the US Constitution. You will learn about their beliefs concerning the future of America and how they hope to rule over all of us in a religious dictatorship. You will also discover the astounding secret of the Washington DC Temple.
This vital message will help you to see why the mainstreaming of Glenn Beck and Mitt Romney is so disturbing and why the close association between Christian leaders and Beck is of great concern.
Over 2 hours long - http://www.cuttingedge.org/detail.cfm?ID=2297
---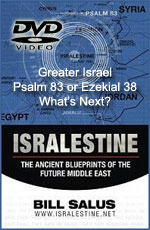 III. Two South American nations have recognized the Palestinian State, bringing the world closer than ever to fulfilling Isaiah 34:12!
NEWS BRIEF: "Israel warns Argentina: Recognizing Palestinian state shatters peace process", Ha-aretz News, 7 December 2010
"Israel's Foreign Ministry on Tuesday condemned as 'highly regrettable' Argentina's announcement of the previous day that it recognized Palestine as 'a free and independent state' within its borders prior to the 1967 Six-Day War. "
"The decision was highly 'damaging', foreign ministry spokesman Yigal Palmor said, 'because they are in fact shattering the foundation of the peace process'."
"Monday's announcement by the Argentine government followed Brazil's Friday declaration of recognition. The move came in response to a request for recognition by Palestinian President Mahmoud Abbas in late November. Abbas visited both Brazil and Argentina last year. "
Remember that both Brazil and Argentina are anti-Western, anti-Israeli governments. Their leaders would not find it hard to be talked into adopting such an anti-Israeli recognition of a Palestinian State.
Remember, prophecy does not demand that a Palestinian State actually come into reality; all it requires is that such a state be declared. Listen:
If that happens, Isaiah 34:11-12 will be fulfilled to the letter:
"And He (God) will stretch over it (Edom) a measuring line of confusion and the plummet stones of chaos over its nobles. They shall call its nobles to proclaim the kingdom, but nothing shall be there ..." [Isaiah 34:11b-12; Parallel Bible, KJV/Amplified Bible Commentary]
"They shall call its nobles to proclaim the kingdom, but nothing shall be there".
When you hear this proclamation of a Palestinian State, know that Bible prophecy has been fulfilled, know that nothing will come of it, and know that the final annihilating war of the House of Edom, the Palestinians, is close at hand.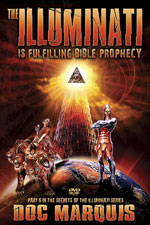 IV. As Coalition Forces prepare to leave Afghanistan, we need to look backward in time at other invaders to left in abject defeat.
NEWS BRIEF: "For Invaders, A Well-Worn Path Out Of Afghanistan ", NPR Radio News, December 7, 2010
"As 2011 approaches, things look a lot different for the U.S. in Afghanistan than they did back in 2001. The initial military mission of ousting the Taliban leadership that had harbored al-Qaida was achieved within weeks. But despite nine subsequent years of effort and billions of dollars in support, the U.S. has been unable to establish security or a strong central government. The Taliban reasserted its control over some areas."
"Many observers remain pessimistic about the administration strategy. History does not offer encouragement. What do the armies of Alexander the Great, Genghis Khan, the British Empire, the Soviet Union and now the United States all have in common? They all shed blood and tears in the indomitable mountains of Afghanistan."
NATO and American forces are about to become the latest military armies to be defeated by the local tribesmen of Afghanistan. But, Cutting Edge was telling you this reality in November, 2001! We knew the Illuminati Plan well and understood that this war was planned to be fought not to win.
In fact, the entire effort in both Iraq and Afghanistan was designed to achieve a secret, unstated goal -- not the public goal of invading in order to fight terrorism.
The real goal has been realized, so it is time to withdraw so Nature and Time can work their deadly deed. The real goal was to fight using Depleted Uranium munitions so the entire country can be rendered unlivable.
As you carefully study the map of the "Non-Integrating States", below, you will realize that both Afghanistan and Iraq are geographically located within this region that their uranium contaminated dust can bring national death to many other nations located in this region.
World On Fire In 'Non-Integrating Gap'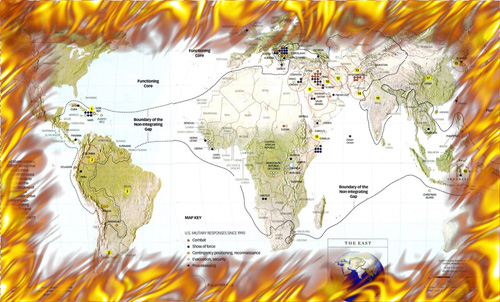 Once you understand this reality, you will never look at the news from this region the same way again!
---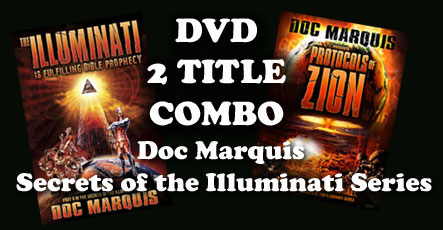 Secrets of the Illuminati Combo Offer - Buy 'The Protocols of Zion' plus 'Illuminati Fulfilling Prophecy' and Save $20.00
Regularly $79.98, On Sale Only $59.98
In 'Protocols of Zion', Doc Marquis demonstrates two important facts: 1) The Protocols are NOT fraudulent, but represent the true master blueprint for achieving the global New World Order; 2) The world today stands at the verge of the most destructive world war in history - World War III - only because world leaders have been carefully following the Protocols plan for over 200 years!
In "Illuminati Is Fulfilling Prophecy', Doc demonstrates that God has forced the arrogant and mighty Illuminati to formulate a plan which does fulfill Bible prophecy exactly! At the end we demonstrate how Satanic predictions about the victory of Lucifer over Jesus will turn into the greatest and quickest slaughter in all of human history, on the plains of Armageddon!
Both videos are a 2-DVD Set, so this combo gives you a total of 4 DVD's - http://www.cuttingedge.org/detail.cfm?ID=2248
---
New Headline News Articles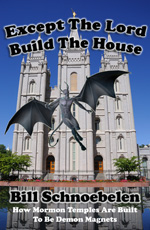 "Do Christians Actually Know What Mormonism Is And Why The Bible Forbids Us To Have Anything To Do With It?"
A longtime Christian brother talked to me last week, all excited about Glenn Beck. I quickly learned that this Sunday School teacher knew nothing about Mormonism. He did not know enough to be concerned about a Christian making an alliance with Mormonism.
http://www.cuttingedge.org/news/n2433.cfm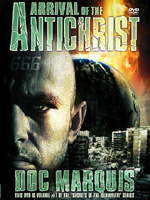 "Conspiracy? Yes, Virginia, Satan Has Mounted A Global Conspiracy Against God - Just As Prophecy And Doctrine Foretell"
I find it incredible that many knowledgeable Christians prefer to not believe that a human conspiracy will set the prophetic stage for the appearance of Antichrist. Rather, these type of Christians prefer to believe in a "prophetic evolution" where all prophecies will spring to life out of some sort of primordial goo!
We shall demonstrate the futility of denying Biblical doctrine and teaching that God's prophecies will occur just as He foretold because Satan has caused his adherents to create a plan which will fulfill all His prophecies.
A massive End Times conspiracy is prophesied! Believe it and events today will begin to make sense.
The 2010 midterm elections were the first salvo fired for the 2012 election! Conservatives will be frustrated greatly during the next 2 years and will be told that, in order to complete the overthrow of Obama Liberalism, they must win the White House and the Senate in 2012!
Deliberate Frustration will be the order of the day for Conservatives during the next 2 years! http://www.cuttingedge.org/news/n2432.cfm
"Glenn Beck's New Blockbuster Book 'BROKE' Is Selling By The Millions"
The premise is that America is financially, spiritually and mentally bankrupt and must be rescued. However, it is simply not true that America is financially bankrupt! CAFR is the greatest secret out in the open in a very long time, perhaps in all of human history.
Is this book the first major salvo in setting a Mormon on the path to the White House, so he can fulfill the old Mormon prophecy known as the "White Horse Prophecy"?
The Legend of the Guardians - The Owls of Ga'Hoole
A review of this mystical book series for children and youth - by Berit Kjos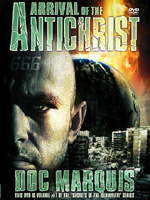 "Controlled Conflict Bringing About Controlled Change" - The Hegelian Doctrine In Constant Use In Today's News"
Once you understand this tactic used daily by the Global Elite, in so many circumstances, you will never, ever view the news the same way again! As we head into the 2010 Mid-Term Elections, you need to understand that all political parties are based upon this Hegelian foundation -- Controlled Conflict Bringing About Controlled Change.
http://www.cuttingedge.org/news/n2429.cfm
WARNING! The 'Livable Communities Act' (SB1619) Is The Official Implementation of the New Age 'Re-Wilding of America"!
For decades, very few people ever thought the radical New Age concept known as "Re-wilding America" would ever be enacted, as it was simply too radical, too crazy.
But, Senator Dodd (D-CT) is fast-tracking this legislation through the Senate! Concerned, enlightened Americans must act NOW! http://www.cuttingedge.org/news/n2430.cfm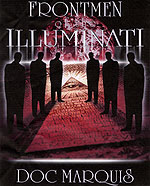 DVD
Council On Foreign Relations (CFR) Pronounces The Winner of The Iraq War To Be -- IRAN!
Incredibly, Cutting Edge posted an article five years ago in which we declared that Iran would be seen eventually as the winner of the Iraq conflict, because that was the Illuminati Plan! -- http://www.cuttingedge.org/news/n2427.cfm
<![if !vml]>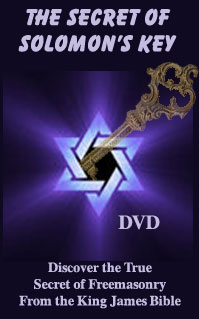 <![endif]> "New Prophetic First -- One-half of Jewish people now support rebuilding the Temple on the Temple Mount"
Normally secular Israel has never shown this strong of support for rebuilding the Temple, showing the effects of Orthodox Judaism. Will the Islamic Dome of the Rock be destroyed on the 'Ninth Day of Av', the most horrible day of the year for Israel?
http://www.cuttingedge.org/news/n2424.cfm
"Take from Freemasonry its dependence on the Temple; leave out of its ritual all references to that sacred edifice, and to the legends and traditions connected with it, and the system itself would at once decay and die ... " (Noted 33º Masonic author, Albert Mackey)
<![if !vml]>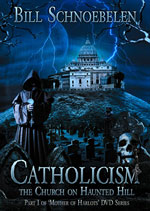 <![endif]> "Catholic Priestly Sex Abuse Is Now Oozing Over Every Continent on Earth!"
The sheer magnitude of the priest's sex scandal is shocking beyond belief; but, remember, the statistics we are about to share with you is simply the proverbial "tip of the iceberg"! The true total numbers of deviant priests and victims reach into the many millions of victims.
Even the infamous Kinsey Report may have its roots in the 12 Centuries of sexual deviancy from priests and nuns and their victims!
http://www.cuttingedge.org/news/n2422.cfm
---

Purchase a 1-Year Subscription, you may select 1 FREE gift
Purchase a 2-Year Subscription, you may select 2FREE gifts
Purchase a 3-Year Subscription, you may select 3 FREE gifts
Purchase a 4-Year Subscription, you may select all 4 FREE gifts
We have changed our FREE gifts available to you when you subscribe to Headline News, adding two Pastor Hoggard DVD's to the Seminar Tapes and the Radio Collection CDROM.
---
--------Concluding Inspiration ---------"Knowest thou not that it will be bitterness in the latter end?" 2Samuel 2:26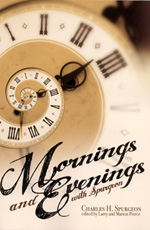 If, O my reader! thou art merely a professor, and not a possessor of the faith that is in Christ Jesus, the following lines are a true ketch of thine end.

You are a respectable attendant at a place of worship; you go because others go, not because your heart is right with God. This is your beginning. I will suppose that for the next twenty or thirty years you will be spared to go on as you do now, professing religion by an outward attendance upon the means of grace, but having no heart in the matter. Tread softly, for I must show you the deathbed of such a one as yourself. Let us gaze upon him gently. A clammy sweat is on his brow, and he wakes up crying, "O God, it is hard to die. Did you send for my minister?" "Yes, he is coming." The minister comes. "Sir, I fear that I am dying!" "Have you any hope?" "I cannot say that I have. I fear to stand before my God; oh! pray for me." The prayer is offered for him with sincere earnestness, and the way of salvation is for the ten-thousandth time put before him, but before he has grasped the rope, I see him sink. I may put my finger upon those cold eyelids, for they will never see anything here again. But where is the man, and where are the man's true eyes? It is written, "In hell he lifted up his eyes, being in torment." Ah! why did he not lift up his eyes before? Because he was so accustomed to hear the gospel that his soul slept under it. Alas! if you should lift up your eyes there, how bitter will be your wailings. Let the Saviour's own words reveal the woe: "Father Abraham, send Lazarus, that he may dip the tip of his finger in water, and cool my tongue, for I am tormented in this flame." There is a frightful meaning in those words. May you never have to spell it out by the red light of Jehovah's wrath!


(" Mornings and Evenings Devotions", by Charles Spurgeon, Emphasis added)
"President Bush:
Evil vs Good Fruits"
Directory of all news articles
Free Radio Transcripts

Free Headline News Archives

Freemasonry

What Saith Rome

Teachings from the Catechism

Bookstore

Meet the Staff

Weather Control

School Shootings

Understanding Clinton
May Jesus Richly Bless You,
David Bay, Director
866-909-2850 Toll Free Customer Service - Order Line
803-356-2850 Customer Service - Order Line - For Out of Country Customers
803-356-2860 Fax