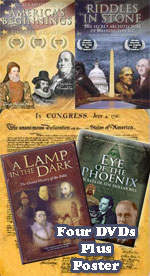 Director's Cut 4-DVD Combination Offer
Buy 'New Atlantis', 'Riddles In Stone', 'Eye of the Phoenix' and 'A Lamp In The Dark' - Plus Get FREE Declaration of Independence Poster
Regularly $119.96 when you buy all four DVD's
Now On Sale Only $79.96, Saving You $40.00!
Chris Pinto has proven himself as the most accomplished Christian video producer in the market today. His series 'Secret Mysteries of America's Beginnings' have won Hollywood awards for excellence in camera, editing and script writing.
Buy - 1) "New Atlantis", 3 hours; 2) "Riddles In Stone", 3 hours; 3) "Eye of the Phoenix", 3 hours; 4) "A Lamp in the Dark", 3 hours plus a FREE Declaration of Independence Poster and Save $40.00!
You will never view American history and the Bible which under girded this nation the same way again after viewing these DVD's
Each video is divided into chapters, no more than 30-45 minutes, making them excellent resources for Bible study groups, leaving time for discussion
Great Gift Idea, 12 full hours of video on these 4 DVD's
View the Trailers for the 3 Secret Mysteries Films
View Trailer For "A Lamp In The Dark" DVD
---
---------- This Week's Hot News ---------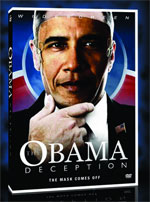 DVD
I. President Obama will travel to Oslo to accept his Nobel Peace Prize, thus conferring upon him unimaginably much greater prestige and political power!
How is he going to use this vast new influence?
NEWS BRIEF: "Obama to accept Nobel Peace Prize as a war president ", Press Briefing, By White House Press Secretary Robert Gibbs, Chicago Sun Times, December 7, 2009
"Q -- What can you tell us about the decision to split up the President's trip to Copenhagen and Oslo? I mean, we've known the dates on both of these for a while, so why the need to reschedule?" "MR. GIBBS: Well, the President believed -- we announced the trip prior to Oslo, believing that talks in Copenhagen would be good for the President to go and give some momentum to those talks at the beginning of the period .. Based on developments ... 'we' globally ... (believed) that we could move that to the end of the conference when some agreement is likely to need some help from world leaders...."
"Q -- Robert, two questions. One on the EPA and one on Oslo; I'll start with Oslo. Will the President mention Afghanistan and the troop increase during his speech accepting the Nobel Peace Price?"
"MR. GIBBS: Yes."
"Q He is accepting the Nobel Peace Prize as a war President."
"MR. GIBBS: Exactly."
Don't you find it exasperating that the man who campaigned as an anti-war candidate and who refused to salute during a recitation of the Pledge of Allegiance should now accept a Nobel Peace Prize wrapped in an American flag -- and be touted as a "War President"?
I find that highly offensive. Americans traditionally set aside political differences and rally behind a President who finds himself embroiled in a war. Most enemies of the President on other issues will rally around the flag on a war issue, because we love our servicemen on the battlefield so much.
Therefore, President Obama is planning to accept his Nobel Peace Prize all wrapped up in a patriotic pose, as a War President.
How, then, might Obama attempt to exploit his newly-discovered crown of the Nobel Peace Prize?
1) He seems to be poised to use this new political leverage to force through an international agreement on Climate Change / Global Warming! The key operative concept at Copenhagen seems to be "legally binding". These world leaders do not want to walk out of Copenhagen with some nice platitudes that lack real power.
They want to give birth to a World Government armed with strict enforcement powers. The time in prophetic history may be right to create just such a world government.
2) President Obama might use the "bully pulpit" of the Nobel Peace Prize to announce that Aliens and UFO's are real and are our friends.
Before you scoff, the New Age plan calls for a respected world leader to announce -- at the proper time in world history -- that Aliens and UFO's are real and that they are our friends. In 1998, I posted an article asking whether President Bill Clinton was going to be that respected leader making this Antichrist announcement. But, now, stories are flying that President Obama will use the Nobel Peace Prize pulpit as the forum from which he will make this announcement.
We have posted an article explaining the fundamental reason such an announcement is needed if the Illuminati intends to stage their New Age Christ. Please take a moment to read this article, so you may realize that, when you see and hear President Obama announcing that aliens are real, you will know for certain that current political leaders are closely controlled by the Illuminati Plan.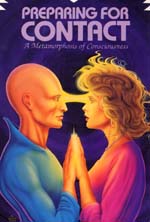 Is President Obama About To Announce That Aliens and UFO's Are Real and Are Our Friends?
Aliens and UFO's are a key part of the New Age Agenda, for they are being used to explain away Biblical creation and cause hundreds of millions to lose their faith in Jesus. Also, a belief in UFO's and Aliens is essential for people to believe in Antichrist! This sudden bombardment of Alien/UFO stories, movies and TV shows in recent years may be yet another portent of the soon coming of Antichrist.
Might President Obama planning to use his acceptance of the Nobel Peace Prize as the global forum from which he will announce the existence of Aliens/Extraterrestrials? The world would never be the same again and we would know that the appearance of Antichrist is very close. http://www.cuttingedge.org/news/n2396.cfm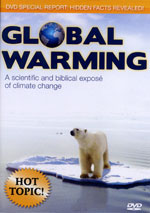 DVD
II. As 110 world leaders descend upon Copenhagen for the 11-day Summit on Climate Change, United Nations Secretary General Ban makes it official: the objective is to produce a legally binding agreement which shall take effect in 2010!
Remember, the bottom-line goal of this Summit is to create a powerful, repression political global power! Not to provide a solution to Global Warming!
Please never forget this reality.
NEWS BRIEF: "Binding treaty on climate change to be reached in 2010", China View News, December 7, 2009
"UNITED NATIONS, Dec. 7 (Xinhua) -- UN Secretary-General Ban Ki-moon said here Monday that a legally binding treaty on climate change will be reached in 2010. 'The legally binding treaty will be reached as soon as possible in 2010', Ban told reporters ..."
At this point in world history, all individual, sovereign governments of the world will, for all practical purposes, cease to exist. Their leaders will have pledged themselves to follow the dictates of the International Committee and to obey the specific regulatory powers which the Copenhagen Summit will produce.
To the undiscerning observer, the day after Copenhagen might not look a whole lot different. Individual national leaders may look like they are functioning as they always have; but, under the surface, decisions made by individual leaders and legislatures will be carried out according to the new, unseen regulatory powers of the Climate Control regulatory agencies set up by Copenhagen.
A New World Order will have been born.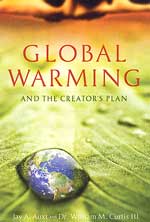 III. Just as the Copenhagen meeting was beginning, and in face of the damning leaked emails disproving Global Warming, Obama officials at the EPA issued a fiery report.
NEWS BRIEF: "EPA Issues Greenhouse Gas Warning Despite Concerns Over Leaked E-Mails: Declaration could pave way for future regulation", Fox News, December 7, 2009
"In the face of GOP opposition, the EPA on Monday declared greenhouse gases a danger to public health in a move that could pave the way for future regulation. The administration also waved off concerns about the controversy surrounding leaked e-mails at a British climate research center, with the U.S. envoy to the international climate change conference in Copenhagen dismissing the flap as a 'small blip'."
We reported in our Monday, 12/7 News Alert, that the Obama Administration intended to ignore the leaked emails ("Climate-gate") and "double" its commitment to the theory of Global Warming. This announcement appears to have been timed to appear at the very beginning of the conference so that people the world over would realize that the United States was fully supportive of the global control plan which Copenhagen represents.
Just exactly what did this EPA announcement say?
"EPA Administrator Lisa Jackson said in a written statement that the finding, which declares carbon dioxide and five other greenhouse gases a threat to public health, marks the start of a U.S. campaign to tackle greenhouse gas emissions. 'These long-overdue findings cement 2009's place in history as the year when the United States Government began addressing the challenge of greenhouse-gas pollution and seizing the opportunity of clean-energy reform', she said."
Have you noticed how many key events have now occurred in so many different areas during this calendar year, 2009? From completing the changeover in the economy from a Capitalist to a Fascist Economy to ramming through new health regulations during the Swine Flu scare, to passing an extremely dangerous Health Care Plan, the year 2009 has seen enormous changes.
It seems to be that more changes have occurred during 2009 than in 20 years of previous modern history.
But why should we be too surprised? Not only have prophetic trends in the past 10 years demonstrated that the appearance of Antichrist is very close, but the year 2009 ends in a '9', which is the occult number for "end of things" plus the entire number adds to an '11', which is the Illuminati Number for their coming Masonic Christ. (Read full details as to how the Illuminati worships certain occult numbers and plans events by them -- NEWS1756, posted the day after the attacks of 9/11).
Therefore, President Obama has signaled both his friends and his enemies: he is fully supportive of the Global Warming hysteria and he is pledged United States power and prestige to the effort to create a global government out of the Climate Change theory.
The New World Order beckons even more strongly!
We have posted a very recent article which demonstrates the prophetic global agenda of Copenhagen.
Two New Headline News Articles
"Civilization-Ending Global Warming Rhetoric Reaching The Planned End Stage of Global Dictatorship!"
President Obama is said to be ready to join other world leaders at the Copenhagen Summit in signing an agreement which shall create a new Global Dictatorship! If this type of agreement is signed, the Illuminati has expertly used the Global Warming issue to create their coveted Global Government, just as Cutting Edge has been predicting for years (NEWS2193).
http://www.cuttingedge.org/news/n2397.cfm

"Tens of Thousands Protest Copenhagen Climate Talks"
Did you know the Illuminati funds, controls, and directs all protests at all their global meetings?
Most people are not aware of the dynamics driving Anti-War and Anti-Globalist protests. Such protests only drive to solidify the support of the globalist meeting and of the president's followers. When Eldridge Cleaver realized that protesters were being funded by the very Industrial Complex forces he was trying to overthrow, he exclaimed, in his book, "Do It":
"The wealthy were buying themselves a revolution!" [Epperson, The Unseen Hand, p. 404]
IV. Bloody war violence is exploding in several areas of the Middle East simultaneously.
The entire region is now preparing to ignite into the bloody conflagration called World War III which shall stage Antichrist on the world scene.
Consider how many places in the Middle East are on fire right now.
NEWS BRIEF: "Baghdad car bombs cause carnage: Killing 118, wounding 197", BBC News, 8 December 2009
"A series of car bombings has killed at least 127 people and wounded 448 in the centre of the Iraqi capital, Baghdad. The first blast targeted a police patrol in the Dora district of the city. Four others occurred near official buildings within minutes."
In other words, these were coordinated attacks, which point unmistakably to a single top leadership. Of course, officials blamed the ubiquitous straw man, al-Qaeda, but the reality is that both Sunni and Shi'ite leaders are preparing for all-out civil war once the withdrawal of American soldiers hits the "point of no return".
Prophecy foretelling the final End Times destruction of Ancient Babylon (Iraq) is grinding forward and will not be denied (For full details read NEWS1704).
"Tuesday's explosions shook houses across the capital. After the attack in Dora, a bomb blew up in Shourja Market, near the health ministry. Official buildings located near the other blasts also include the interior ministry, a university and the institute of fine arts. There were civilian and security force personnel casualties."
"In October ... co-ordinated bomb attacks killed at least 155 people and wounded hundreds in Baghdad. Correspondents say that despite occasional massive bombings, insurgents stage frequent smaller-scale attacks against targets such as marketplaces, mosques or schools."
NEWS BRIEF: "Bomb Kills 12 in Pakistani City of Multan: At country's main spy agency, Inter-Services Intelligence", Voice of America News, December 7, 2009
"Pakistani officials say since Monday, more than 70 people have died in bombings across the country. In the latest attack, police say a bomb blast near an intelligence office in the central city of Multan killed at least 12 people and severely damaged several buildings."
"Police officials in Multan say at least two armed militants drove a vehicle loaded with about 1,000 kilograms of explosives into a complex housing an office of the country's ISI spy agency ... Late Monday, twin explosions struck a busy market in the eastern city of Lahore, killing nearly 50 people, mostly women and children. Earlier in the northwestern city of Peshawar, a suicide bomber exploded outside a courthouse, killing 10 people."
Pakistan is a country on fire. As her armed forces attempt to drive Taliban from their long-established locations, they are striking back effectively using standard, provable tactics of suicide bombing and guerilla warfare.
NEWS BRIEF: "Adm Mike Mullen: US is losing war in Afghanistan", Telegraph News (London), 08 Dec 2009
"America's highest-ranking military officer admitted that US forces were currently losing the war in Afghanistan and said they had 18 to 24 months to turn around the Taliban's momentum. 'This is the most dangerous time I've seen growing up the last four decades in uniform', Adm Mike Mullen told audiences of soldiers and marines, some of whom are weeks away from flying to conflict. 'We are not winning, which means we are losing and as we are losing, the message traffic out there to [insurgency] recruits keeps getting better and better and more keep coming'."
Additionally, war is exploding in Yemen, the Sudan and other places in the Middle East. Events today are demonstrating that The Pentagon has gotten its way in forcing war in the Middle East in order to achieve massive "Regime Change" in the region so these countries can participate in the coming New World Order! (Read full details of this Pentagon Plan in NEWS1833, "U.S. - E.U. INVADING AFRICA -- AND ALL OTHER 'NON-FUNCTIONING GAP' COUNTRIES")