News Newsletter
Wednesday, December 11, 2013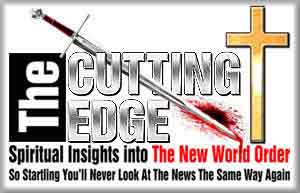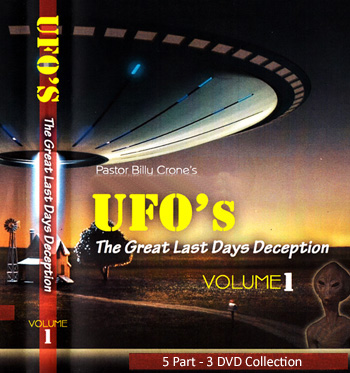 UFO's - The Great Last Days' Deception
Volume 1 - New DVD by Pastor Billy Crone
3-DVD Set, Regularly $29.99, Only $19.99
Virtually EVERY HUMAN on this Planet now believes in Aliens. One New Age author stated that people must believe in Aliens before they will believe the claims of the New Age Christ! The huge problem is what people believe about aliens can help determine their spiritual destiny. Few people want to believe that the Alien phenomenon can aid Antichrist as he appears. People do not understand the truly dark nature of Aliens.
This video seeks to equip you with the truth concerning extra-terrestrial visitors and their demonic hidden agenda, goals and plans for mankind which Satan has cleverly concealed. You will discover:
1) How aliens lie like demons;
2) How aliens feel like demons;
3) How aliens Teach Demonic and New Age religious beliefs;
4) How aliens act like demons;
5) How aliens travel like demons;
6) How aliens possess people like demons;
7) How aliens deceive humans like demons.
The time to get spiritually prepared for this onslaught is NOW. One of the greatest lies in the history of mankind is about to break upon our heads and upon the peoples all over Planet Earth.
When the Rapture does occur the Christians who have disappeared will not have been taken up off the Earth in UFO's! Don't be deceived and don't be left behind
Combination Offers Make The Best Gifts
20% Off Selected Combo Gift Offers, Even If They Are Already on Sale - Prices Good Through Midnight Monday, 12/16
For Example:
"Countdown To Eternity DVD's"
The Complete Collection
All 9 Titles From Pastor Billy Crone
Regularly $179.99, Was On Sale $159.99
Now Reduced Midnight To $129.99, Through Monday, 12/16
The 'Countdown' To Eternity series takes a look at 10 major prophetic signs God has given to lovingly wake us up so we'd repent and be saved before it's too late. This combination offer contains Volumes 1 through 9.
These prophetic signs are many, and this Combination Offer contains the first eight: 1) The Jewish People and their reborn nation, Israel; 2) Modern Technology; 3) Explosion of Worldwide Unrest/ Upheaval; 4) Unprecedented Falsehood; 5) Rise of Wickedness and Perversion; 6) Rise of Religious Apostasy, One World Religion; 7) Big Brother; 8) Going Global - Economy, Religion, Government; 9) Mark of the Beast.
This fresh look at world events through the lens of prophecy is intended to convince unbelievers that the End of the Age is upon us NOW and to urge them to repent while the Age of Grace is still being offered by Jesus.
Titles Can Be Ordered Individually
Watch Dynamic Trailer or Order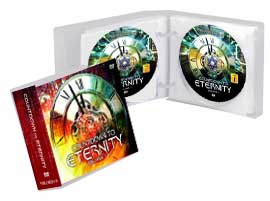 Introducing DVD Wallet Gift Case
Now you can give this Countdown To Eternity Combination Offer as a Gift Set you would feel proud to give to anyone. This gift set protects each DVD from getting ruined during shipping, as each DVD is in its own protective sleeve, with a fabric separating the disks to keep the quality top-rate. All sleeves are inside a loose-leaf library case.