Please pray daily for this ministry.
---
---------- This Weeks Hot News ----------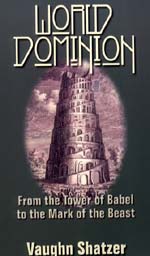 DVD
I. Since the Global Elite believes that "Threat of War" is so important to achieving its goals, we should not be too surprised to see events following the Annapolis "Peace" Summit degenerating into "Threat of War".
The Middle East is threatened with the literal explosion of events which could throw nations into war!
They won't actually go to war, of course, but the threat of war will appear very real.
NEWS BRIEF: "Lebanon bomb kills senior general: Was planned to be the next head of Lebanon's army, Brig Gen Francois Hajj - Three others died with Hajj ", The Guardian (London), December 12, 2007
"The man tipped to be the next head of Lebanon's army, Brig Gen Francois Hajj, was killed today by a car bomb in a Beirut suburb. Three others died with Hajj as they drove through a Christian suburb of the Lebanese capital in the early morning, authorities said. Hajj was a potential candidate to succeed the army commander Michel Suleiman, who could be appointed president. The blast is the first attack of its kind against the Lebanese army, which is seen as the one force that can hold the country together. Increasingly acrimonious relations between parliament's rival factions in recent months have paralysed the government."
Bomb blasts over the past several years have almost thrown Lebanon into the very civil war which could deliver that country into the Syrian/Iranian orbit, and most certainly out of the pro-West orbit. For this reason, Syria has been blamed for every blast, and that blame is probably correct.
The Lebanese Parliament could not select a civilian president, so it was poised to select the head Army Commander, Michel Suleiman. The belief was that the Army had enough clout and power to withstand the pressures of Syria. After all, no Army commander had even been murdered.
But, now, this bomb blast changes all that thinking. Now, the repercussions will be severe and Lebanon will shake, rattle and start her national death rattle -- unless either America or Israel steps in.
NEWS BRIEF: "Algiers bomb death toll rises to 67: Death toll from two bombs in the Algerian capital Algiers on Tuesday", Reuters News, December 11, 2007
"ALGIERS (Reuters) - Suspected Al Qaeda militants detonated twin car bombs in the Algerian capital on Tuesday, killing up to 67 people in the bloodiest attack in the North African country since an undeclared civil war in the 1990s. The United Nations said at least five of its employees were feared to have been killed when one blast destroyed the offices of the U.N. Development Program and severely damaged the offices of the U.N. High Commissioner for Refugees."
This attack occurred in an affluent section of Algiers. Authorities have most definitely concluded that the United Nations offices were the target. And, why not, for the U.N. has always been an easy target to hit, because many times in the past, they have left the country after being attacked.
The war in Iraq took on a more somber tone.
NEWS BRIEF: "Mortar shells kill 7 Iraqi inmates: A fire at an oil refinery is called possible sabotage", L.A. Times, December 11, 2007
"BAGHDAD -- Seven inmates were killed Monday when mortar shells slammed into an Interior Ministry jail here, Iraqi security officials said. A few miles south, fire broke out at one of Iraq's main oil refineries, a possible case of sabotage. There were conflicting reports about the cause of the blaze, but police said a Katyusha rocket hit a gas tanker."
Militants have constantly targeted Iraq's oil infrastructure during the entire 4 year war, probably because President Bush promised Congress prior to the March 20, 2003, invasion, that the new pro-Western Iraqi government could pay for its own reconstruction with oil flow, estimated to rise to several million barrels a day. Of course, these repeated attacks have kept that flow down in the miniscule range.
This next segment reveals just how hard the militants have hit the Iraqi oil industry.
"More than 450 attacks have been carried out against Iraq's oil installations or industry employees since the U.S.-led invasion in March 2003, said analysts who monitor security issues related to energy. Attacks occurred Friday and Saturday in the northern oil hub of Baiji."
Elsewhere, police have arrested men they believe were behind the assassination of a popular police chief.
"Police, meanwhile, announced the arrest of four suspects in the weekend assassination of a popular police chief in the southern province of Babil. Maj. Gen. Qais Hamza Mamouri and two bodyguards were killed Sunday in Hillah, capital of the predominantly Shiite Muslim province, after a bomb hit his convoy."
Elsewhere, more violence flared:
"In the northern city of Kirkuk on Monday, a police colonel and two officers were killed when gunmen opened fire on their convoy. In Baghdad, the manager of the Rashad mental and psychiatric hospital was gunned down while driving home."
Iraq is a nation still under great turmoil. Remember this fact: the only reason the American "surge" is thought to be a success is because the Shi'ite cleric, al-Sadr, ordered his forces to begin a unilateral ceasefire. Now, about 7 months later, violence is markedly down, because Sadr's Mahdi Army is not firing. Were Sadr to order his men back into action, the American "surge" program would immediately falter and be exposed for the flimsy program it was from the beginning.
But, I believe Sadr will not order his men back to combat, because he is largely controlled by Iran and the Iranian leadership has been cooperating with the Americans for most of 2007 because they see that President Bush just might leave -- or at least dramatically draw down forces -- if this present path is continued.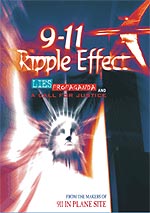 DVD
II. Top American general, David Petraeus, is dramatically changing his military leadership in Iraq in order to better implement President Bush's drawdown strategy.
NEWS BRIEF: "U.S. making changes to military leadership in Iraq - Gen. David Petraeus making changes at a particularly delicate stage in the war", International Herald Tribune, December 11, 2007
"The U.S. military in Iraq is undergoing its biggest changeover in senior commanders since Gen. David Petraeus launched a new counterinsurgency strategy nearly a year ago. The high-level shifts come at a particularly delicate stage in the war as U.S. troop levels begin to decline, Iraqis are handed more security responsibility and Petraeus seeks to ensure that the gains achieved over the past several months continue."
This next segment reveals how extensive preparations are already toward changing the primary purpose of American forces, from daily combat to training the Iraqi army and police forces.
"Increasingly, Army and Marine commanders are focusing on non-combat aspects of the Iraq conflict — promoting economic growth, mentoring Iraqi forces and encouraging local, provincial and national political leaders to work out power-sharing arrangements and build civil institutions."
When President Nixon wanted to withdraw from Vietnam, his National Security Adviser, Henry Kissinger, worked out a deal with North Vietnam that they would refrain from attacking South Vietnam for a "reasonable amount of time" following an American withdrawal. This agreement would allow Nixon and Kissinger to convince Americans that their effort had succeeded in establishing a South Vietnam which was capable of defending herself.
I believe that this type of deal may have been reached between President Bush and the Iranian leadership. During the past six months, American and Iranian officials have met several times to discuss the "security situation" in Iraq.
Not only did Sadr announce his ceasefire under Iranian pressure, but I believe that this type of arrangement was on the table, and was agreed to, between Iran and the Bush Administration. This type of arrangement would allow President Bush to consistently tell the American people that his efforts to create an Iraq capable of defending itself had succeeded, and might even allow him to leave office with his war reputation more or less intact.
But, once the 44th President is inaugurated, the whole mess called Iraq can come crashing down, as the planned civil war designed to create a division into three autonomous segments can achieve its deadly work.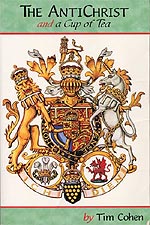 DVD
III. Hatred of Americans is smoldering right beneath the surface in Iraq, as we are about to discover, to our national horror.
NEWS BRIEF: "Only one thing unites Iraq: hatred of the US", The Independent News, December 12, 2007
"As British forces come to the end of their role in Iraq, what sort of country do they leave behind? Has the United States turned the tide in Baghdad? Does the fall in violence mean that the country is stabilising after more than four years of war? Or are we seeing only a temporary pause in the fighting? American commentators are generally making the same mistake that they have made since the invasion of Iraq was first contemplated five years ago. They look at Iraq in over-simple terms and exaggerate the extent to which the US is making the political weather and is in control of events there."
When concerted warfare does break out again, whether leadership waits for the Americans to totally leave or begin again when U.S. forces are in their garrison mode, Sunni will be battling Shi'ite for control of the entire southern and eastern regions. It is likely that the Kurds will be left out of the first stage of this civil war.
"American politicians continually throw up their hands in disgust that Iraqis cannot reconcile or agree on how to share power. But equally destabilising is the presence of a large US army in Iraq and the uncertainty about what role the US will play in future. However much Iraqis may fight among themselves, a central political fact in Iraq remains the unpopularity of the US-led occupation outside Kurdistan. This has grown year by year since the fall of Saddam Hussein ... Nothing is resolved in Iraq. Power is wholly fragmented. The Americans will discover, as the British learned to their cost in Basra, that they have few permanent allies in Iraq. It has become a land of warlords in which fragile ceasefires might last for months and might equally collapse tomorrow."
Remember this fact when you hear continual news stories out of Iraq during 2008 as to how wonderfully events are falling into place for President Bush and his new "democratically elected" Iraqi government. Just below the surface, a hatred of the Americans is stirring and threatening to blow the lid off the country, much like hot magma pushing toward the surface of a volcano finally erupts through the surface to become a deadly force.
Such is the situation in Iraq.
---
SEE TRAILER FOR MAGNIFICENT ADAM'S WALL CHART
Perfect For Homeschooling or Sunday School
The Number #1 Item In The Bookstore!
"Adam's Synchronized Chronology of Ancient, Modern, and Biblical History"
Unfolds To 25ft Wall Map - Watch the demo above.
Available Two (2) Ways: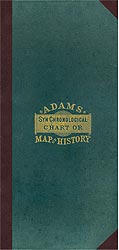 1) Old-fashioned Map Ledger Binder holds the beautifully illustrated panel which unfolds to 25 feet

On Sale!
Regularly $37.99 - On Sale For Only $29.99 - You Save $8.00
http://www.cuttingedge.org/detail.cfm?ID=1618
2) Wall Chart , Without Ledger

On Sale!
Regularly $27.99 - On Sale For Only $21.99 - You Save $6.00!
A vintage reproduction of this famous illustrated time-line of Earth history, first published in 1871. Fold-out chart features detailed, full-color drawings of various stages of world history, from Adam and Eve to the late 19th Century, with handwritten commentary throughout.
Chart holds to Biblical dates and events.
Perfect for educational settings, Homeschooling, Sunday Schools, churches. Even includes the descriptive booklet originally published with the chart
Follows James Ussher's time-line from 'The Annals of the World', the inspiration for this monumental 'Adam's Synchronized Chronological Chart, Map History'
Discover ancient cultures like the Assyrians, Babylonians, Persians, Greeks, and more! Delight in the mysterious Seven Wonders of the World, learning where they once stood. Get the BIG PICTURE of world history and discover how it all fits in nicely with the Biblical Worldview. You can have a library of information at your fingertips - http://www.cuttingedge.org/detail.cfm?ID=1619
---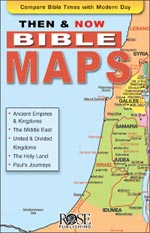 Pamphlet
III. An Israeli invasion of the Gaza Strip is now underway, fulfilling our expectations.
Do not be deceived: the influence of Hamas must be neutralized so its militancy cannot threaten the agreement forged from Annapolis, to create a Palestinian State in the mold of modern Western Freemasonry, i.e., a state which will allow Masonry to take international control of the sacred portions of Jerusalem and the Temple Mount (Read NEWS1643 for full details).
NEWS BRIEF: "Limited IDF Operation Underway in Southern Gaza", by Nissan Ratzlav-Katz, Israel National News, December 12, 2007
"At least 30 tanks and bulldozers moved into the areas around Khan Younis and Rafiah in southern Gaza early Tuesday morning, clashing with PA terrorists who fired rocket-propelled grenades (RPGs) and mortars. Israeli forces destroyed a gas station on the road between the two Gaza cities, both hotbeds of smuggling and terrorist activity. More than 20 PA suspects were taken into custody during house-to-house searches before 9:00 am, as Israeli soldiers deployed on rooftops and in the streets' ... An IDF spokesman described the ongoing operation, approximately one mile into southern Gaza, as 'routine counter-terrorism' activity."
Nothing is "routine" when Israeli Defense Forces invade the Palestinian territory known as The Gaza Strip. Since Israeli Prime Minister Sharon ordered the forced evacuation of all Jewish citizens, and especially since Hamas overthrew Fatah rule, the Gaza Strip has been a very sensitive area for all nations involved in Middle East "peace" negotiations. Invading Gaza has almost been seen as touching "the third rail" -- anyone who touches it will die.
Therefore, this invasion cannot be either limited nor routine.
This next segment informs us as the public reason why the IDF invaded
"Palestinian Authority terrorists in Gaza launched a Kassam rocket attack on the western Negev early Tuesday morning. The rocket exploded in an open area, causing no injuries or damage. On Monday, a toy factory in the city of Sderot was destroyed in a PA rocket attack. Enemy forces have launched more than 2,000 rockets at Jewish communities and forces in the Negev since the start of 2007. The Israeli government still has not issued orders for a full-scale IDF offensive to halt the attacks."
Once again, a person needs to look in the opposite direction of the public rhetoric to discover the truth (NEWS1558).
The real reason that Israel is invading the Gaza Strip is to either destroy Hamas rule and return control to Abbas' Fatah Party, or to so neutralize Hamas that they cannot derail the establishment of the Palestinian State. These next news stories make us realize that Hamas understands this reality all too well.
NEWS BRIEF: "Hamas chief Khaled Mashaal Concedes: Hamas ready to cede control to the Palestinian Authority", The Jerusalem Post, December 11, 2007
"Damascus-based Hamas chief Khaled Mashaal confirmed that the Islamic group would return control of security and government institutions in Gaza to the Palestinian Authority, Asharq Alawsat reported on Tuesday. 'The head of the Hamas political-bureau Khalad Mashaal agreed to transfer control of the Gaza Strip to Palestinian Authority President Mahmoud Abbas', Hassan Abu Qwaik, a senior Hamas member in Ramallah, told the London-based newspaper."
Saudi Arabia and Egypt are even using their influence to force a reconciliation between Hamas and Fatah.
NEWS BRIEF: "Egypt, Saudi Arabia Attempt Another Fatah-Hamas Unity Government", by Hana Levi Julian, Israel National News, December 12, 2007
"For the second time in less than a year, leaders of two major Arab nations are working hard to bring the Fatah and Hamas terrorist factions together in a new unity Palestinian Authority unity government ... Officials in Saudi Arabia and Egypt are again attempting to convince leaders of both PA factions to reconcile their differences."
If these talks succeed, the Israeli invasion of The Gaza Strip will remain a limited one; but, if the influence of Hamas is not neutralized, you can expect the Israeli incursion to turn into a full-scale invasion.
Here is the bottom line Plan which is guiding Middle Eastern events right now -- remember, both the Bible and the Illuminati Plan state that Israel is the key to End Times Events. Therefore, it is appropriate that the focus on this quote is Israel.
"The impetus toward this type of settlement is made possible only because of a general fear of war. This fear of war must be maintained until the desired political and religious changes have been instituted." (Bill Lambert, New England Director, House of Theosophy Secret Society, NEWS1052)
As the world hurtles toward the "negotiations" which shall give birth to a Palestinian State, we should expect that the Middle East will see a resumption to a general "fear of war".
IV. Israel is using her influence to quietly begin implementing that most sensitive of all Annapolis planks, the Jewish settlements and their expansion into West Bank areas.
NEWS BRIEF: "IDF has declared five areas in Judea and Samaria to be 'closed military zones'" by Ezra HaLevi, Israel National News, December 12, 2007
"The IDF has declared five areas in Judea and Samaria to be "closed military zones" in a bid to prevent the latest Land of Israel settlement effort. 'The security establishment has recently received information indicating the intentions of various bodies to reach various points in Judea and Samaria with the aim of settling them this Sunday," a statement said. In fact, announcements detailing the time and location of each new settlement site were placed in newspapers and on bulletin boards in big cities and throughout Judea and Samaria. "The IDF and Israel Police stress, in an unequivocal manner, that a permit was not granted to this event, and that the relevant bodies have no intention of authorizing it."
The IDF then made it quite clear how seriously they view the matter of fundamentally religious Jewish settlers expanding their settlements into areas which are planned to be given to the Palestinians as part of their state.
"Accompanying the statement is a threat to arrest and file criminal charges against anyone trying to settle the Land of Israel at these spots or even transport people there."
But, the settlers seem equally adamant.
" 'At a time when internal and external enemies are trying to choke us behind fences and walls, daring to tell us that we are not allowed to expand and build in our own land, the most necessary answer is to defy those anti-Semitic decrees by settling the hills of Judea and Samaria', a communiqué issued by the activists reads. 'That is the best way we can show the world that the Jewish people will not agree to give up its land'."
"The plans are being coordinated between the Land of Israel Faithful, Youth for Eretz Yisrael, Women in Green and the local grassroots action committees."
Remember this one fact: Israel is planning to relinquish control over The Gaza Strip and the West Bank only temporarily! Israeli leaders are planning a "strategic retreat" so the Palestinian State can be created. However, at the appropriate time, Israel plans to utter annihilate the Palestinians in complete fulfillment of Obadiah 15-18 (Read full details in NEWS2095).
Once Israel has carried out this heinous deed, the IDF will quickly reestablish control over all the Biblical lands which had been temporarily given to the Palestinians.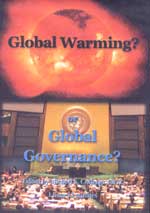 DVD
V. Global Warming is increasingly being advanced by key nations throughout the world.
Remember this reality: At least five different global "crises" -- including Global Warming -- are being advanced by the Illuminati today as an excuse to impose the coming global dictatorship of the Masonic Christ. Read full details in NEWS2193.
You will not be able to properly understand the events swirling throughout the world unless you understand the principles of NEWS2193.
NEWS BRIEF: "Al Gore Urges Bold Moves in Nobel Speech", The New York Times, December 11, 2007
"OSLO, Dec. 10 — He has said it again and again, with increasing urgency, to anyone who will listen. And on Monday, former Vice President Al Gore used the occasion of his 2007 Nobel Peace Prize lecture here to tell the world in powerful, stark language: Climate change is a "real, rising, imminent and universal" threat to the future of the Earth."
"Saying that 'our world is spinning out of kilter' and that 'the very web of life on which we depend is being ripped and frayed', Mr. Gore warned that 'we, the human species, are confronting a planetary emergency — a threat to the survival of our civilization that is gathering ominous and destructive potential even as we gather here'."
However, Gore emphasized that mankind can still avert the kind of fate shown in the Global Warming movie, "The Day After Tomorrow" (NEWS1924). But, leaders of the world must act NOW, BOLDLY, and DECISIVELY!
Leaders were assembled at this very moment in Bali, Indonesia, to hammer out a new, tougher accord than the Kyoto Accords.
"The ceremony marking the 2007 prize, given to Mr. Gore and to the Intergovernmental Panel on Climate Change, comes as representatives of the world's governments are meeting on the Indonesian island of Bali to negotiate a new international agreement on reducing greenhouse gas emissions. The new treaty would replace the Kyoto protocol, which expires in 2012."
As it did in 1993, the Bush Administration rejected the proposals being passed in Bali and for the same reason, i.e., it would destroy the American economy as we know it today.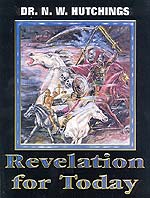 V. British Prime Minister Brown displayed a lack of political courage, as he announced plans to travel to Lisbon to sign the new European Union treaty, but time his arrival so that he misses the public ceremony and has to sign the accord in private!
NEWS BRIEF: "British PM Brown will now go to Lisbon and sign EU treaty -- in private", by Will Woodward, The Guardian (London), December 12, 2007
"Gordon Brown provoked ridicule among EU supporters and critics alike yesterday as he bowed to pressure from European leaders and agreed to attend the signing of the controversial Lisbon treaty, but arrive late and miss the main ceremony ... The Conservatives said the decision exemplified the prime minister's lack of leadership .... To anti-Europeans he's simply run away and accepted the signing of the treaty, to pro-Europeans he has simply refused to stand his ground and fight, and for the rest he has opted out.
" 'His reputation in Europe among heads of government is hanging by a thread. He has no position in Europe, he occupies no ground. If he wants to send a Euro-signal that he's indecisive, he's just sent it'."
What is in this E.U. treaty which is causing Prime Minister Brown such deep misgivings? After all, even though he does not want his countrymen to see him signing this accord, he was an important part of negotiating its various parts.
Let us quickly review the main points of this E.U. treaty.
NEWS BRIEF: "Q&A: EU reform treaty", by Deborah Summers, The Guardian (London), October 15, 2007
"What is the EU reform treaty? This is the title of a new agreement being drawn up by European Union member states after attempts to introduce an EU constitution failed. The document will amend two existing EU treaties and is designed to make the EU work better, now that it has expanded to 27 members."
Now we can understand how PM Brown would be sensitive to his constituents seeing him sign a treaty which is basically the same as the treaty which the majority of European citizens rejected earlier. Great Britain has always been the leader against surrendering her sovereignty as required by this new European Union.
We encourage you to read this "Q&A" article carefully, for it contains a lot of useful detail which are clearly outside the scope of this newsletter.
VI. Americans have become quite familiar with the dangerous nature of Tasers as used by local and state and even Federal police and paramilitary forces.
In fact, some Americans see the Taser as a symbol of the coming dictatorship. Tasers have been used enough against American citizens that the name has turned into a verb, "I was tasered"!
Since this is true, then you will be shocked by this next article.
NEWS BRIEF: "Why Has the U.S. Forest Service Purchased $600,000 Worth of Tasers?", By Ann Shibler, The John Birch Society News, December 12, 2007
"Already in debt and understaffed, the U.S. Forest Service just spent $600,000 in purchasing handheld Tasers for every member of its Law Enforcement division. Follow this link to the original source: "Cash Starved Forest Service Spends $600,000 to Buy Tasers"
"Near the end of the U.S. Forest Service's fiscal year in September, there was a hurried single-source purchase of 700 Tasers for the Law Enforcement and Investigations division of the U.S. Forest Service. The Tasers are now sitting in storage, as there were no rules governing their use or a required training program yet developed by the USFS ... With the devastating forest fires of the past summer, one would think that director Twiss would have more important matters to address than the purchase of what we now know to be lethal weapons. The agency is presently a quarter of a billion dollars in debt and has 200 vacant positions..."
"Lethal Tasers in the hands of untrained federal agents, compounded by the bureaucratic management style of the present director, with the accompanying potential for serious abuse certainly doesn't bode well for park visitors. Jeff Ruch of PEER said it best when he opined, 'As a result, in addition to the howl of the coyote and the hoot of the owl, the plaintive cry of 'Don't tase me, bro!' may soon echo through the forest night."
Cutting Edge has been warning since the last days of the Clinton Presidency that local and state police and paramilitary forces are displaying a worrisome increase in militancy amongst their ranks. Nowhere is this change in attitude more apparent than in the increased use of Tasers against American citizens.
What this story tells me is that the Federal Government is so committed to placing these types of crowd control weapons in the hands of its agents that it has even bought them for its Forest Agents - probably the least likely to ever have to actually use them.
Can you see the ugly face of the coming dictatorship?