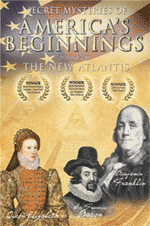 Award-Winning Documentary
VOLUME 2 -- "Riddles In Stone: The Secret Architecture of Washington, D.C."
FOUNDING FATHERS DEDICATED ALL GOVERNMENT BUILDINGS WITH
"CORN, WINE, AND OIL"
PROVEN TO BE: MASONIC / BAAL WORSHIP
As you look at this exciting 14-minute segment of Volume II, "Riddles In Stone", please understand that over one-half of the footage was shot during Mr. Pinto's November 15-19 trip to Washington, D.C. If you remember that trip, it was undertaken after a Capitol City security officer called Cutting Edge in the first of November to offer to get us into any government building with his Security Clearance. That offer was a direct answer to prayer, because we had been completely unable to gain clearance to take our camera into any building, so we were prepared to create our documentary solely on the outside of buildings, monuments, and street layouts.
When we photographed the inside of key buildings in Government Mall, our premise was greatly strenghtened. We praise God for this answer to prayer!! Our original premise has been monumentally strenghtened by having this security officer taking us into selected buildings and showing us things of which he was aware only because he "walked this beat" daily; most importantly, he showed us the monumnent of the god Baal "resurrecting" out of his grave, a site unknown to most people because it is truly "off the beaten path" in Government Center. Yet, the concept of Baal being resurrected completes the proof we needed that all of Government Center has been created to tell ONE monumentally important story!
When Mr. Pinto arrived back at his studio in Los Angeles, he faced a daunting task. The script had been completed before we received this phone call, and much the footage set in place, as he had been pressing for a late November completion. With this new material, the script had to be rewritten. Therefore, we are now pressing toward a very late December finish, with shipping to begin mid-January.
We apologize for this new delay, but please stick with us, for we believe God is directing us to produce the "story of the ages", as we reveal the true occult plan for Washington, D.C., and the nation of America. Once you understand what we are going to teach you in this video, you will never look at current news the same way again!
NOTE: This trailer is darker and far less distinct than it will be on the actual video - DVD/VHS. We apologize, but rest assurred, the quality of the video will be as superior as it was in Volume I, "The New Atlantis".
For all pertinent information concerning this Pre-Publication Sale, click on this hotlink now.
---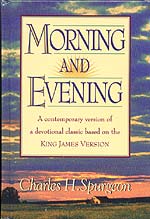 --------- Inspiration For the Week-------"Call thy labourers, and give them their hire." Matthew 20:8
God is a good paymaster; He pays His servants while at work as well as when they have done it; and one of His payments is this: an easy conscience. If you have spoken faithfully of Jesus to one person, when you go to bed at night you feel happy in thinking, "I have this day discharged my conscience of that man's blood."
There is a great comfort in doing something for Jesus. Oh, what a happiness to place jewels in His crown, and give Him to see of the travail of His soul! There is also very great reward in watching the first buddings of conviction in a soul! To say of that girl in the class, "She is tender of heart, I do hope that there is the Lord's work within." To go home and pray over that boy, who said something in the afternoon which made you think he must know more of divine truth than you had feared! Oh, the joy of hope! But as for the joy of success! it is unspeakable. This joy, overwhelming as it is, is a hungry thing--you pine for more of it. To be a soul-winner is the happiest thing in the world. With every soul you bring to Christ, you get a new heaven upon earth.
But who can conceive the bliss which awaits us above! Oh, how sweet is that sentence, "Enter thou into the joy of thy Lord!" Do you know what the joy of Christ is over a saved sinner? This is the very joy which we are to possess in heaven. Yes, when He mounts the throne, you shall mount with Him. When the heavens ring with "Well done, well done," you shall partake in the reward; you have toiled with Him, you have suffered with Him, you shall now reign with Him; you have sown with Him, you shall reap with Him; your face was covered with sweat like His, and your soul was grieved for the sins of men as His soul was, now shall your face be bright with heaven's splendour as is His countenance, and now shall your soul be filled with beatific joys even as His soul is. (C.H. Spurgeon, "Morning and Evening Devotions"
---------- This Weeks Hot News ----------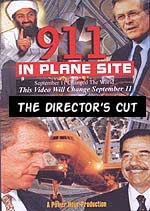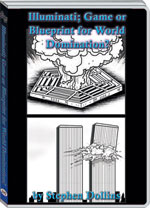 I. The truth about the 9/11 attacks may be closer to coming to the forefront now that a Boston Traffic Controller has gone public, telling the world that the attacks were an "inside job".
NEWS BRIEF: "Boston Air Traffic Controller Says 9/11 An Inside Job", by Paul Joseph Watson, Prison Planet, December 14, 2006
NEWS BRIEF: "A former Boston Center air traffic controller has gone public on his assertion that 9/11 was an inside job and that Donald Rumsfeld and the Pentagon tracked three of the four flights from the point of their hijacking to hitting their targets. In an astounding telephone interview, Robin Hordon claims air traffic controllers have been ignored or silenced to protect the true perpetrators of 9/11."
I had always wondered why air traffic controllers had not come forward to report the strange situaiton they had to have witnessed during the long moments the airliners were tracked into their targets in New York City and Washington, D.C. I figured they were either part of the plan, or had been coerced into silence. After reading this testimony from a former Boston air traffic controller, I believe the latter reason is the truth: they were frightened into silence.
Now, let us return to his terrific story.
"After having acquired a background in aviation, Hordon underwent rigorous FAA training to become an air traffic controller and was posted to Boston Center where he worked for eleven years. He did not work at Boston Center when 9/11 occurred but still knows people that did who concur with his conclusions. In comparing the stand down of air defense on 9/11 and what should have occurred according to standard operating procedure, he quickly concluded on the very afternoon of the attacks that they could represent nothing other than an inside job."
"... 'I knew that it was an inside job I think within about four or five o'clock that afternoon and the reason that I knew is because when those aircraft did collide and then we got the news and information on where the aircraft were and where they went....if they knew where the aircraft were and were talking to them at a certain time then normal protocol is to get fighter jet aircraft up to assist', said Hordon."
"Hordon said that from personal experience he knew the system was always ready to immediately scramble intercepting fighters and that any reversal of that procedure would have been unprecedented and abnormal ... the debate has deliberately been channeled by NORAD and the government to focus on reactions to hijackings, when the real issue is the emergency condition of the aircraft well before a hijacking is even confirmed."
"...as soon as the hijacking of Flight 11 was confirmed at around 8:24am, the entire system, from every FAA center coast to coast, to the Pentagon, to the President were informed and knew of the hijacking. 'The system now had to make some phone calls and call up Rummy's Pentagon and Rummy's Pentagon is the one that would then make the decision' ... Rummy's Pentagon on American 11 didn't answer the phone ... the real focus is what the air traffic controller did immediately upon seeing that American 11 was in trouble and what we do as air traffic controllers is we get eyes and ears on this flight."
"Hordon underscored the fact that after the confirmed hijacking of Flight 11, the entire FAA system would have been on full alert and obsessively watching the skies for any unusual activity, and that such activity as the hijacking of Flight 77 would have been immediately reported to supervisors instantaneously, as well as being continually tracked .. It's very clear now through testimony and documents given to us by the federal government that indeed....the Boston Center actually tracked American 11 as a primary target after it lost its radar, after it lost its transponder, all the way to World Trade Center."
"Further information indicates later the NORAD radars had it tracked....the bottom line of the story is that all of those aircraft were always tracked all the time by the FAA air traffic control centers," said Hordon, pointing out that information showing air traffic controllers tried insistently to alert military command structures is being locked down because it points to finger of responsibility to Donald Rumsfeld and the Pentagon, who were also tracking all the aircraft from the point of hijacking to the impact on their targets."
This personal report shows that air traffic controllers routinely reacted "according to protocol", i.e., as they had been trained to react, once they realized American Flight 11 was in trouble. The Pentagon was called, but incredibly, refused to pick up the phone. Protocol demands that the entire "chain of command" be informed by the FAA, right up to the President of the United States.
The more sensitive proof of a deliberate lack of response from the military had to be confiscated and destroyed.
"... a conversation between six New York Air Route Traffic Control Center controllers was ordered to be shredded, because if studies of that evidence were undertaken it would become very clear as to who was really behind the attack. 'What they did is they cherry picked transmissions, communications and statements made all on these four flights that were able to paint and write a story that the public would look at and so ooh wow, this really happened - but it wasn't factual, it was a story and it tell not tell anything other than what the high perps wanted the public to hear - they cherry picked this information', said Hordon."
Clearly, the entire group of FAA and NORAD personnel should have been dismissed as incompetent and tried for treason, as those planes were tracked, but yet no fighter planes were ever scrambled to intercept. For the attacks to have occurred as the 1995 Illuminati Card Game clearly predicted, the military lines of protection in place around American cities had to be rendered impotent as the planes were roaring in upon New York City and The Pentagon. The protection system was well thought out and the planes in position; yet, they never were scrambled.
Study the two most revealing cards from the Illuminati Card Game, pictured below. Remember, the date on which this role-playing card game was introduced to the gaming public -- early 1995! Since the Steve Jackson Game Company began planning this card game in 1990, that means that members of the occult community knew of this Illuminati Plan to attack the World Trade Centers with a "Terrorist Nuke" and to attack The Pentagon 11 full years before the attacks occurred.
Then, remember that the purpose of each card in the original 1995 deck was to show an action the ILLUMINATI intended to take in order to overthrow the Old Order so the New World Order could come into reality.
These two facts mean that agents of the Illuminati carried out the attacks on 9/11! That is the reason no one in The Pentagon even answered the phone when the FAA tried to call! Of course, Donald Rumsfeld was complicit, and so was Skull & Bones President Bush. Any inquiry into the attacks of 9/11 which does not start with the understanding that the global Illuminati was behind the attacks is flawed to the core -- and should be ignored.
No official within the Bush Administration was incompetent that day; most Americans are confused because they just do not understand what agenda our military and civilian leadership was following. Rather than protecting American cities and American lives, their job that day was to allow the attackers to be carried out as the Illuminati had planned!
Carefully consider the impact of these two "Illuminati Card Games", pictured below. Remember, they were out on the marketplace in Spring, 1995.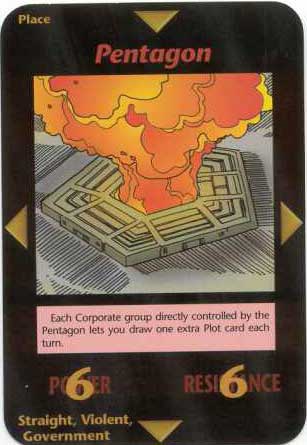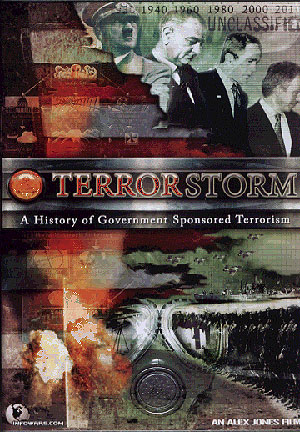 DVD - Record of Government-Created Terrorism In Order To Further The Illuminati Agenda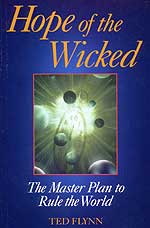 II. Illinois Senator Obama -- coming out of nowhere to contend for the Presidency
I learned a valuable lesson from Jimmy Carter. Just about one year before he won the Presidential nomination from the Democrat Party, Carter was virtually unknown to the America public at large. Yet, he had Illuminati muscle and money behind him, plus professional media savvy, and he received all the news play he needed -- on TV, newspapers, magazines, and interviews -- in order to jump to the head of the pack.
The lesson I learned from Jimmy Carter is simple: whenever you see an unknown person coming out of nowhere to receive huge press, and start winning elections, you may know for certain he or she is backed amply by the Illuminati. Additonally, you may know that this person has a most important role to play in the future plan.
Barack Obama is just that kind of "coming out of nowhere" type of person! Elected as Senator from the state of Illinois in November, 2004, Obama is now the fifth African American Senator in U.S. history and the only African American presently serving in the U.S. Senate.[Wikipedia Encyclopedia]
During the 2004 campaign, Obama delivered the keynote speech at the 2004 Democratic Convention (Ibid.)
Now, immediately after the 2006 elections had passed, Barack Obama is now being touted as a serious candidate for President!
NEWS BRIEF: "First 'Barack Obama for Presidents ad will begin airing early next week
"In the wake of Barack Obama's high-energy and much-publicized debut in the Granite State, the first "Barack Obama for President" ad will begin airing early next week air on WMUR and some cable news outlets. The ad was first made public on UnionLeader.com yesterday afternoon. To view the ad, click here ... The ad begins with the written words, "We can replace fear," superimposed over a photo of President George W. Bush, 'with hope'. It ends with the written words, 'Believe again'."
Even Rush Limbaugh got in on the Obama act!
NEWS BRIEF: "Rush Limbaugh Interviews Obama
"RUSH: Here we go with Barack Obama. As you know, he was up in New Hampshire -- do you know, by the way, TV ads for Barack Obama are going to start airing this weekend ... Hillary, I think, is starting to get panicked ... Anyway, Obama up in New Hampshire being treated like a god making a speech."
That just about says it all about the way in which Barack Obama is bring treated right now by the Mass Media -- like a god.
However, Fundamental Christians have reason to be concerned, for Obama is simply Bill Clinton in disguise.
NEWS BRIEF: "Senator Obama a Player in Left's Redefining of Christianity, Says Illinois Activist", Agape Press, By Jim Brown
December 12, 2006
"A pro-family leader says one of his U.S. senators -- Illinois Democrat Barack Obama -- is becoming 'the poster boy for the liberal redefinition of Christianity' ... Senator Obama is in the midst of a nationwide tour to generate support for a possible 2008 presidential run and to promote his book, The Audacity of Hope. In his memoir, Obama writes: "I was reminded that it is my obligation not only as an elected official in a pluralistic society, but also as a Christian, to remain open to the possibility that my unwillingness to support gay marriage is misguided."
Now you know that Obama claims to be a Christian -- but who hasn't made that claim? President Bill Clinton carried a huge old Bible with him when he went to church, holding up over his head as he walked out of the sanctuary. President Bush has made a firm claim to be a Bible-believing Christian, as did his dad, as did Ronald Reagan.
What is new about Obama's claim is this strange statement that he is willing to consider that he should not be opposed to gay marriage!
Returning back to our featured article, we read:
"Peter LaBarbera is president of Americans for Truth and the former head of the Illinois Family Institute. The first-term senator can say he is talking religious values to the public and continue portraying himself as a traditional-values Christian, says LaBarbera, but Obama is actually advancing policies that attack those values."
Can you imagine that? Obama is actually "advancing policies that attack" Fundamental Christianity? It looks like the old Army Intelligence adage that the truth is often discovered in exactly the opposite direction of the public rhetoric (NEWS1558, "BREAKING OUT OF THE MENTAL BOX -- LEARNING TO THINK IN THE OPPOSITE DIRECTION OF PROPAGANDA TO FIND THE TRUTH") is true in this case, as well.
Prepare yourself, for the shock of the truth behind Obama is about to get worse.
"...for Obama to say that, in order to be a good Christian, he has to consider 'something that's anti-Christian is just wrong', says the Christian activist. He describes Obama as 'as pro-abortion as they come, and very pro-homosexual'."
This last segment tells us from whence Obama got his very Liberal christian views:
"Obama is a member of the United Church of Christ (UCC) denomination and attends Trinity United Church of Christ in Chicago ... "The United Church of Christ has now merged with the largest gay church in the world, called the Cathedral of Hope, in Texas," LaBarbera notes. "And so they're welcoming in churches that are embracing homosexuality, so they've become one of the most liberal denominations in the country."
"At its General Synod last year, the UCC adopted a resolution calling for "equal marriage rights for all" -- regardless of gender. Obama has been quoted as saying that the denomination's "spirit of inclusiveness" has served as a model for him during his time in the Senate."
The word, "inclusiveness" is on the lips of gay activists more than any other word these days. The matter is clear: Barack Obama is just as Liberal as either Bill or Hillary Clinton. And, he may just be planned as a Vice-Presidential candidate running with Hillary. Remember this: even though the "race" is going to be interesting, the plan is already fixed - "the fix is in", and Obama has a role to play.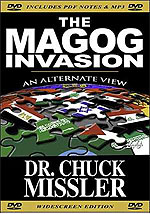 III. The deliberate disaster called Iraq took a bizarre turn this week.
Would you have ever believed that a top general who is serving at the "pleasure of the President" would actually say that this Iraq War could "break the Army"? I thought President Bush has been telling us all along that everything is just fine, as long as we "stayed the course"!
NEWS BRIEF: "US Army is stretched too thin: The Iraq mission 'will break' the branch unless it gets more soldiers, the top general warns
"WASHINGTON — The Army's top general said Thursday that the mission in Iraq 'will break' the Army without an expansion of the size of the active-duty force or the remobilization of the National Guard and reserves. Gen. Peter J. Schoomaker, the Army chief of staff, said the all-volunteer Army was being tested by a schedule that allowed less than a year at home for active-duty units between deployments to Iraq."
I guess no one told the general that Uncle Sam is kind of broke right now, and might not be able to afford such an increase in new manpower.
"... the high operational demand placed on the Army is unlikely to end soon, Schoomaker said. And without sending reservists to Iraq for additional tours or expanding the size of the active-duty Army, it would be difficult ... Schoomaker did not say precisely how much he wanted the Army to grow. But he said 'current demand' made an increase 'wise and prudent'. His remarks left open the possibility that the Army would seek an increase beyond its current limit of 512,000 ... "
As it turns out, General Schoomaker is not the only top general talking about an increase in the number of forces.
"Last month, Marine Gen. James T. Conway said that an increase in his force was under consideration and that funding for a temporary boost in the size of the Corps could be included in next year's supplemental budget request."
As usual, the National Guard and Reservist units are taking the brunt of the load. Remember this truth the next time you see a "Weekend Warrior" advertisement.
"Army officials have been talking privately for months about the need to send guard and reserve units for second tours. But Schoomaker's remarks were the most forceful public presentation yet about the need to tap the reserves further ... Under current practice, the National Guard and reserves can be mobilized for only a single tour in Iraq ... Army officials believe under the law they are allowed to remobilize reservists for a second tour.Top Pentagon officials have not yet allowed such involuntary remobilizations, but the policy is being examined by the Commission on the National Guard and Reserves."
Imagine that! President Bush's Iraq war is stretching the Army so thin that top generals are now talking openly about "breaking the Army"! Does anyone really believe the tale that we can take on Iran for any reason whatsoever?
Remember in the last newsletter, we said that the reason President Bush is suddenly talking about 20,000 or so additional troops was that the military needed additional troops to cover a retreat into the cities, especially Baghdad? This week saw three important Senators speak to this subject again.

NEWS BRIEF: "McCain: Send up to 30,000 more troops to Iraq: Sens. Lieberman, Graham agree escalation needed", Seattle Post-Intelligencer, December 15, 2006
"BAGHDAD, Iraq -- The issue of U.S. troop levels echoed from Baghdad to Washington on Thursday, with Sen. John McCain calling for the deployment of 15,000 to 30,000 more troops to Iraq, and the Army's top general warning that his force "will break" without thousands more active-duty soldiers and greater use of the reserves. McCain, who was visiting Baghdad with five other senators, said he realizes that few Americans favor deploying more U.S. troops to Iraq ... But he said if U.S. troops leave Iraq in chaos, groups such as al-Qaida 'will follow us home and that we will have a large conflict and greater challenges than those that we now face here in Iraq'."
You can always spot an Establishment politician these days, for they raise the specter of "Al-Qaeda" -- that terror group the CIA created out of thin air during the Russian invasion of Afghanistan. Al-Qaeda is the "bogeyman" which the Bush Administration needs to invoke in order to justify continued war in Iraq. When people believe that our rapid withdrawal from Iraq might result in more World Trade Center type buildings getting blown down by "Al Qaeda", they can more easily support the President's position.
It seems as though the die is set: more troops are needed in order to carry out the re-direction of priorities called for in the Baker Iraq Study Group Report, i.e., shifting American forces from active combat roles throughout Iraq to a more training role within the city environs. This theme is going to be repeated again and again over the coming months.
Already, I am seeing stories that American forces are transferring combat responsibility to the Iraqis.
NEWS BRIEF: "Iraq's hidden crisis: A populace of refugees", By Trudy Rubin, Philadelphia Inquirer columnist, December 15, 2006
"PHILADELPHIA - Several weeks ago, I wrote about an Iraqi Christian friend who fled his home for neighboring Jordan. He and his family feared for their lives in a civil war atmosphere in which civilians were being pulled out of cars and shot on neighborhood streets. My friend George is part of an Iraqi refugee crisis that has attracted little attention as Americans debate whether to draw down U.S. troops. The U.N. high commissioner for refugees said in November that up to 2,000 Iraqis a day were leaving Iraq for nearby Syria, and an additional 1,000 a day for Jordan. U.N. agencies and nongovernmental organizations estimate that more than 1 million Iraqis have fled the country since 2003."
"The pace has accelerated as Iraq has sunk into a vicious cycle of sectarian killing ... In neighborhoods throughout Baghdad, and in mixed cities around Iraq, sectarian militias are driving out members of minorities in their area. Sunnis or Shiites are given a few hours' notice to leave on pain of death, or are simply murdered. Families that lived next to each other for decades are forced out. Almost everyone I know in Iraq has relatives who have fled."
What parts of the Iraqi national infrastructure not destroyed outright is being destroyed in other ways, like forcing Iraqis to flee the country. Truly, the situation seems completely broken, with no end in sight, and no pleasing goal in sight.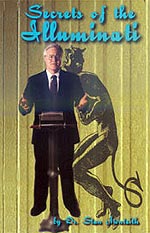 IV. Just as the "fix was in" for America to invade Iraq, so the "fix is in" regarding the tactics the Americans would use in this useless war. Even the much-hyped Baker Iraq Study Group Report was "fixed ahead of time".
None of this information is a surprise to those discerning people who understand how events occur in this time period immediately preceding the New World Order. For the rest, however, this news must be shattering.
NEWS BRIEF: "In Iraq, the fix is in: War-game exercises before the Iraq invasion predicted US defeat -- Even Baker report was "fixed" ahead of time' , By Tom Engelhardt, L.A. Times, December 14, 2006
The first two-thirds of this article tells about the war games which the United States military conducted in Summer 2002, in which the decidedly inferior "Red Team" representing the insurgent enemy defeated the official "Blue Team" representing United States forces. In fact, "defeated" is not the right term, for it is far too mild. What was the wording used by one journalist to describe the Blue Team loss in this war games?
"The Worst US Naval Disaster Since Pearl Harbor".
Cutting Edge posted an indepth report on this horrific war games in NEWS2026, entitled, "16 U.S. NAVAL SHIPS AT THE BOTTOM OF THE PERSIAN GULF! INCLUDES ONE AIRCRAFT CARRIER DESTROYED -- Recent War Games Disaster"
This article shows colored maps to illustrate our point, so we encourage you to read about this most important -- and most ignored -- war games conducted almost one year prior to America's invasion.
Now, let us return to the L.A. Times article to see the author's conclusions about this war games. After discussing how embarrassing the results were to the official Pentagon image, Tom Engelhardt noted how the Pentagon "fixed" the problem. Did they change the tactics they planned to use in the Iraq War? You have got to be kidding. Instead of that, the Pentagon acted in its normal government fashion:
"So they 'fixed' the intelligence and, Van Riper's experience shows, they also 'fixed' the plans for the war itself. And in the months and years since then, there isn't much that hasn't been fixed in a similar manner. Only recently, James A. Baker III's Iraq Study Group report described gross underreporting of violence in Iraq by U.S. intelligence officials .... And even the Iraq Study Group was fixed. Before they began, Baker and his cohorts ensured that while the group would be filled with notable movers and shakers from numerous previous administrations, there would be no outspoken representatives of the point of view that a majority of Americans have by now come to believe — that there should be an actual withdrawal of all U.S. forces from Iraq on a set timeline."
"When you control both sides of a war game or the range of opinion on a panel, you can generally rest assured of the results you're going to get. Unfortunately, you can't always fix reality itself, which has a tendency to remain obdurately, passionately, irascibly unconquerable."
We have been saying for a very long time now that the Iraq War was like Vietnam in that it was a war planned to not win. Truly, the "fix has been in" from the very beginning.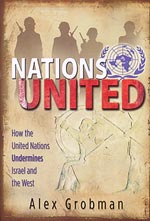 V. A new Secretary General of the United Nations is now in place -- South Korean Ban Ki-Moon.
The really big news is that, at this most important time in world history, Ban Ki-Moon might be a follower of the Rev. Sun Myung Moon, the founder of the Unification Church - the man who claims to be Messiah.
NEWS BRIEF: "Ban Ki-moon takes oath as U.N. secretary-general, will push for peace in Mideast, Darfur - Replaces Kofi Annan - Ban will oversee an organization with some 92,000 peacekeepers around the world and a $5 billion annual budget, Sign On San Diego.com, December 14, 2006
"UNITED NATIONS – South Korea's Ban Ki-moon took the oath of office as the next secretary-general of the United Nations on Thursday, promising to restore the organization's tarnished reputation and push for peace in the Middle East and Darfur. In his sharpest comments, he said Iran's call for Israel's destruction and its dismissal of the Nazi Holocaust were "unacceptable," and he expressed concern about the regional and global implications of Tehran's nuclear program."
"Calling himself 'a harmonizer and bridge-builder', Ban said his first priority when he takes the reins of the U.N. on Jan. 1 will be 'to restore trust', in the organization. The United Nations has been criticized for corruption and mismanagement. He also pledged to try to rebuild trust among member states who have been deeply divided over U.N. reforms."
Ban Ki-Moon certainly is speaking all the right words in his introductory remarks. Whether he can actually deliver on these wonderful words remains to be seen. The time is certainly coming when the United Nations needs to be well enough thought of so that, when Antichrist actually does arrive on the world scene, the United Nations will be seen as credible enough for him to be able to lead it.
Most people agreed that Kofi Annan was too "light-weight" to lead the UN to the new heights it clearly must go -- especially with the Masonic Christ coming to the world scene. The question of the hour is: Will Ban Ki-moon be that right man? If the stories are true that he is a "Moonie", his religion might be one of the very large reasons he was selected to this post at this critical moment in world history.
Let us consider a couple of these news stories.
NEWS BRIEF: "Ban Ki-moon: Is he or isn't he a Moonie?", By Wayne Madsen, Online Journal, October 17, 2006
"WMR was the first to report on UN Secretary General-designate Ban Ki-moon's possible connections to the Unification Church of Sun Myung Moon, an enigmatic South Korean power broker and billionaire whose funding originally came from the Korean Central Intelligence Agency (KCIA)."
Cutting Edge posted an article some years ago, reporting the almost unbelievable story that many top-line American religious leaders have been caught taking money from the Rev. Sun Myung Moon (NEWS1818). If you have not yet heard that the Rev. Moon has helped bankroll some of America's biggest names in Protestant circles, please take the time to read this information now.
Returning to this Wayne Madsen report:
"Based on Ban's Friday press conference, his answers about his views of religion appear quite 'Moonie-like' ... Ban would not even answer a pointed question from the Financial Times whether or not he believed in God. Ban, who states in his biography that he is a member of a 'non-denominational Korean Christian' sect, had an answer one might expect from a Moonie."
As we learn more about Ban Ki-Moon, we can see why he might be just the man the United Nations needs in this position at this time.
"The fact that the UN Secretary General feels it is the place of the UN to hold conferences of interfaith dialogue at the same time he refuses to say whether he believes in God is a worrisome sign. Interfaith dialogue has usually been the purview of the Organization of Islamic Conference, the Holy See, the World Council of Churches, and other international religious organizations. Unification Church adherents believe Sun Myung Moon is their 'god', and Sun Myung Moon has been working over the years to infiltrate the UN .... he has already been successful in receiving UN non-governmental organization (NGO) recognition and consultative status for his front organizations: the Women's Federation for World Peace (Economic and Social Council - ECOSOC - recognition), the Family Federation for World Peace, and World Association of Non-Governmental Organizations (WANGO). In 2001, Moon held a mass wedding in a UN conference room and he is on record as stating that 'our movement and the UN are completely connected'." (Wayne Madsen, Online Journal, October 17, 2006)
Finally, the Rev. Sun Myung Moon has tight connections with the American political and religious hierarchy.
"Sun Myung Moon has close connections to the right wing of the Republican Party, Jerry Falwell, and the Bush family. He has also infiltrated a number of UN missions, including those of Indonesia, Gambia, Bangladesh, Mongolia, Uzbekistan, Comoros, Iran, Mozambique, Tajikistan, the Arab League, and the Organization of Islamic Conference. Although Sun Myung Moon has established many footholds inside the UN, the election of Ban Ki-moon as Secretary General may be his greatest prize." (Ibid.)
If the Rev. Sun Myung Moon has his man leading the United Nations at this moment in world history, the appearance of the Messiah might be very close! After all, it was not too long ago when Rev. Moon was declared "Messiah" in a ceremony at the United States Capitol! We covered this story in our article, below.
REV. MOON DECLARED TO BE MESSIAH IN CEREMONY AT U.S. CAPITOL! (NEWS1932)
Times are getting most interesting, are they not?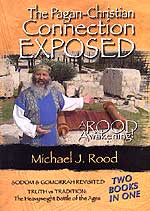 VI. America's slide into Sodom and Gomorrah continues unabated., as the state of New Jersey legalized gay Civil Unions!
NEWS BRIEF: "New Jersey approves gay civil unions", By Jon Hurdle, Reuters News, December 14, 2006
"TRENTON, New Jersey (Reuters) - New Jersey lawmakers approved same-sex civil unions on Thursday, giving gay and lesbian couples the same rights as married partners without allowing such relationships to be called 'marriage'. With the expected signature of Democratic Gov. Jon Corzine in coming days, New Jersey will become the third U.S. state after Vermont and Connecticut to legalize civil unions. The New Jersey measure follows an October 25 state Supreme Court ruling that affirmed equal rights for same-sex couples but left it to lawmakers to decide whether to use the term "marriage."
"Stephen Goldstein, chairman of gay rights group Garden State Equality, said civil unions represent 'tremendous progress'. But he said he was disappointed legislators did not legalize gay marriage ... poll by the Quinnipiac University Polling Institute in Hamden, Connecticut, showed last week that 60 percent of New Jersey voters supported a law allowing civil unions ... The measure passed the state Senate with a vote of 23-12 after the Assembly approved the measure 56-19 with five abstentions. Both houses are controlled by Democrats."
We are sure that Liberal Democrats and gay advocates are greatly pleased by this ruling, but how about President Bush? Surely, he is opposed vehemently to "Civil Unions", right? Wrong!
In mid-2005, Cutting Edge boldly reported that President Bush was trying to play both sides of this issue, by assuring his Conservatve and/or Christian base that he was opposed to "gay marriage" and that he wanted marriage defined as between "one man, one woman"; however, on the other hand, Bush was on public record as approving of "civil union", a gay marriage by just another name.
Take a few moments to read our article: "President Bush Undertaking A Major Deception Campaign To Win Back Conservative Voters -- Especially Christians", NEWS2136)
America is heading straight into the eternal ditch called "The Abyss", and both Republican and Democrat leaders are "cheerleading" this nation straight into that mighty pit of judgment. Skull & Bones Bush has done his nefarious part.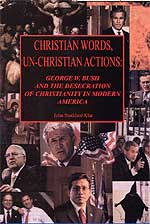 VII. A new book just now coming out tells us what many of us already knew: President Bush is just using Christians for political gain!
NEWS BRIEF: "Book says Bush just using Christians: 'Tempting Faith' author David Kuo worked for Bush from 2001 to 2003", By Jonathan Larsen, "Countdown" producer, MSNBC, December 13, 2006
"More than five years after President Bush created the Office of Faith-Based Initiatives, the former second-in-command of that office is going public with an insider's tell-all account that portrays an office used almost exclusively to win political points with both evangelical Christians and traditionally Democratic minorities."
"The office's primary mission, providing financial support to charities that serve the poor, never got the presidential support it needed to succeed, according to the book ... He says some of the nation's most prominent evangelical leaders were known in the office of presidential political strategist Karl Rove as "the nuts."
" 'National Christian leaders received hugs and smiles in person and then were dismissed behind their backs and described as 'ridiculous,' 'out of control,' and just plain 'goofy,'" Kuo writes."
Then, David Kuo showed how the "sons of this world are wiser than the children of light".
"More seriously, Kuo alleges that then-White House political affairs director Ken Mehlman knowingly participated in a scheme to use the office, and taxpayer funds, to mount ostensibly "nonpartisan" events that were, in reality, designed with the intent of mobilizing religious voters in 20 targeted races. Nineteen out of the 20 targeted races were won by Republicans, Kuo reports. The outreach was so extensive and so powerful in motivating not just conservative evangelicals, but also traditionally Democratic minorities, that Kuo attributes Bush's 2004 Ohio victory "at least partially … to the conferences we had launched two years before."
President Bush's much-publicized program was a serious bust as a means by which to help Christian ministries, but was a wonderful political machine, as the next figures show.
"In fact, when Bush asks Kuo how much money was being spent on 'compassion' social programs, Kuo claims he discovered the amount was $20 million a year less than during the Clinton Administration. The money that was appropriated and disbursed, however, often served a political agenda, Kuo claims, with organizations friendly to the administration often winning grants."
Cutting Edge posted an article in early 2001, shortly after President Bush announced his "Faith-Based Initiative". That article is NEWS1465, "PRESIDENT BUSH'S PLAN TO DOLE OUT FEDERAL MONEY TO FAITH-BASED MINISTRIES IS A TROJAN HORSE THREAT TO WEAKEN AND DESTROY TRUE CHURCHES!"
Please take the time to read this 2001 article, for our warnings were right on the money.
VIII. Israel's Prime Minister Olmert apparently suffered a "slip of the tongue" last week, as he officially revealed that Israel has nuclear weapons.
NEWS BRIEF: "Olmert Gaffe: Iran wants nuclear weapons like Israel", YNET News, 12.12.06
"After US secretary of defense, it was Prime Minister Ehud Olmert 's turn to break Israel's nuclear ambiguousness. In an interview with German TV station N24, Sat1, broadcast Monday ahead of his first visit to Germany as prime minister, Olmert said that 'Israel is a democracy and does not threaten anyone. The only thing we have tried to do is to live without terror, but we have never threatened anyone with annihilation. Iran explicitly, openly and publicly threatens to wipe Israel off the map'."
So far, so good, for Prime Minister Olmert. But, then the Prime Minister uttered a sentence which blew the lid off Israel's deliberate policy of official ambiguity about whether Israel really possesses nuclear weapons. All Israel's leaders since the 1960's have refused to publicly, officially, admit that Israel possessed nuclear weapons, holding to the policy of "refusing to confirm or deny".
This segment of this news story reports the truth about Israel's official position as to whether or not she possessed nuclear weapons. Israel is widely believed to possess several hundred nuclear warheads, but it has consistently stuck to a policy of ambiguity, insisting it will not be the "first to introduce nuclear weapons into the Middle East."
Listen to Olmert's next words.
"Can you see that is the same level when you are aspiring to have a nuclear weapon as America, France, Israel and Russia?" he asked."
Listen to the condensed version: "Can you see that is the same level when you are aspiring to have a nuclear weapon as ... Israel"?
Olmert has just admitted that Israel possessed nuclear weapons.
Reaction was predictably swift, especially from Conservative Israeli circles

NEWS BRIEF: "Loose lips and nuclear warships", by Herb Keinon, The Jerusalem Post, December 13, 2006
"Prime Minister Ehud Olmert's visit to Berlin Tuesday - at least in the eyes of the Israeli press - was overshadowed by one sentence he said in a German television interview on Monday regarding Israel's alleged nuclear capabilities ... Whether this sentence amounted to Israel's formal acknowledgement that it has joined the elite club of nations with nuclear arms is open to debate. But one thing is certain: for the second time in a month, Olmert and his advisers were forced to scramble and explain that he was not understood correctly..."
"But still, the tempest Olmert's comments caused in Israel - a tempest not echoed in the German or international media - seemed due less to the content of what he said, and more that he actually said anything at all. Coupled with his comments about the (captured) soldiers, Olmert's remarks about the nukes didn't reveal as much about Israel's nuclear potential as they uncovered a subliminal fear among certain segments of the public that if this was the type of remark Olmert let slip today, then what might tomorrow bring?"
Since Israel's debacle during the 33-day Lebanon War, Olmert's popularity has sunk quickly, probably never to recover. This latest gaffe is stimulating the debate as to whether Olmert has what it takes to be Prime Minister of a modern, major country. But, more importantly, the most important concern is that Israel is a country so small that its existence can be ended by just one major mistake.
Many Jews are wondering if Olmert is too dangerous to Israel's existence to continue in office.
Iranian leadership predictably pounced quickly on Olmert's admission that Israel possessed the nuclear bomb.
NEWS BRIEF: "Iran Seizes Upon 'Confession' by Israeli PM Olmert That Israel Possesses Nuclear Weapons", Islamic Republic News Agency, December 13, 2006
"Foreign Ministry spokesman Mohammad-Ali Hosseini said here Tuesday that the confession of the Zionist regime's prime minister that Israel has nuclear military potential shows real threat to the Middle East security and stability ... such a confession reveals the vicious goals and plots of the Zionist regime to materialized the strategy of terror and continued occupation of the regional territories'."
"... he stated that the official admission of the Zionist regime's prime minister is a clear sign of the extraordinary conditions stemming from military and security threat against regional Islamic countries. 'Therefore, quick and efficient decisions need to be taken by the United Nations Security Council (UNSC), the Organization of Islamic Conference (OIC) and other regional bodies to confront such evident threats', he added."
IX. Israel is continuing to construct the Security Barrier which will separate the populations but now, construction will not be completed until the end of 2008 -- two full years from now.
NEWS BRIEF: "Construction of the West Bank security barrier will be completed by the end of 2008", The Jerusalem Post, December 13, 2006
"Construction of the West Bank security barrier will be completed by the end of 2008, a senior defense official involved in the project told The Jerusalem Post on Wednesday. The Defense Ministry has completed 402 kilometers of the barrier, and 106 kilometers are currently under construction ... another 240 kilometers is currently tied up in court by some 40 petitions and also by the Justice Ministry, which is currently examining every stretch of the barrier which is before the court. The final route of the barrier has been approved by the cabinet, including two finger-shaped enclaves surrounding the settlements of Ariel and Karnei Shomron. Among the most complicated sections are the ones slated to surround the Gush Etzion settlement bloc and Ma'ale Adumim..."
"... 115 petitions against the route of the barrier or related issues have been submitted to the High Court of Justice. The court has finished dealing with 69 of them, including 41 that ended with rulings and 28 that ended in compromise arrangements between the sides. The court still has to deal with 46 petitions .."
In October, 2000, Cutting Edge posted a most controversial article in which we postulated that Israel had originally designed the Oslo Peace Accords to serve simply as a means by which to encourage the Palestinians to live in their own state, congregating in one geographical location.
Then, after the Palestinians had gathered into one area, the Israelis could annihilate them man, woman, and child, in fulfillment of Obadiah 15-18.
However, getting the Palestinians to congregate in one spot is only one part of the equation; the other part is that even this corrupt Israeli leadership would not want to slaughter 300,000 of its own citizens who are living in close proximity to the Palestinians.
What is the answer? To separate the Jewish population from the Palestinian. We felt, in October 2000, that the only two ways to carry out such a separation of populations would be:
1) A physical barrier;
2) Physically remove Jewish settlers from The Gaza Strip and the West Bank.
Once these two steps had been taken, Israel could move to fulfill the fiery prophecy in Obadiah 15-18.
Please take a few moments to read our articles: NEWS2095 is the key article, as it references all previous articles.
A key prophecy is being gradually fulfilled in your midst. Have you noticed?
X. Palestinian Civil War may be at hand.
NEWS BRIEF: "Palestinian forces deploy across Gaza: After The three children of a senior intelligence chief were yesterday shot dead by unidentified gunmen as they arrived at school", ABC News Online, December 13, 2006
"Palestinian President Mahmoud Abbas has ordered security forces to deploy across Gaza after three young sons of one of his Fatah faction loyalists were murdered. The three children of a senior intelligence chief were yesterday shot dead by unidentified gunmen as they arrived at school . The deaths have shocked Palestinians and stoked fears of further internal strife. Political tension has been rising over the failure of the ruling Hamas movement and Fatah to form a unity government. That has soared after yesterday's killings."
NEWS BRIEF: "Gunmen kill Hamas judge in Gaza", ABC News Online, December 13, 2006
"Unidentified gunmen have shot dead a judge from the governing Palestinian movement Hamas near his courthouse in Gaza, increasing fears of civil war. Hamas officials said Bassam al-Fara, 28, was a judge in a civil court but also a member of the faction's armed wing. Mr Fara was on his way to work in the southern Gaza town of Khan Younis when he was shot by four gunmen, the officials said. Tensions and violence have spiralled in Gaza and the occupied West Bank between Hamas and the rival Fatah faction of President Mahmoud Abbas after attempts to form a national unity government failed."
But, then, Fatah attempted to really raise the level of the probably civil war by attempting to assassinate a top-level Hamas official.
NEWS BRIEF: "Hamas says prime minister Haniyeh targeted in attack at border", Seattle Post-Intelligencer, December 15, 2006
"RAFAH, Gaza Strip -- Hamas gunmen seized control of the Gaza Strip's border crossing with Egypt on Thursday in a ferocious gunbattle with Fatah-allied border guards after Israel blocked the Hamas prime minister from crossing with tens of millions of dollars in aid. Prime Minister Ismail Haniyeh was eventually allowed to cross without the estimated $35 million cash but on the Gaza side of the border, his convoy came under intense fire from Fatah gunmen and one of his bodyguards was killed. Hamas said the gunmen had been aiming to kill the prime minister. More than two dozen people were wounded in the fighting, deepening factional violence that has pushed the rivals closer to civil war
NEWS BRIEF: "Hamas threatens revenge against Fatah: In retaliation for attempted assassination of PM Haniyeh", YNET News, December 15, 2006
"Rising tensions in the Palestinian Authority: At least 10 Palestinians were wounded in confrontations between gunmen loyal to Hamas and Fatah, one of the men was reportedly in critical condition. Witnesses told Ynet that some of the wounded are bystanders and protestors who were beaten by Palestinian security forces seeking to clear the streets, primarily from the center of town which was declared a closed military zone. Witnesses added that PA security forces have begun covering their faces with masks as they try to overpower protestors and gunmen from both factions, mostly against Hamas. The atmosphere in the city is reminiscent of a battlefield say residents against the soundtrack of massive gunfire."
"Tensions between the warring factions escalated after an attempt on the life of Prime Minister Ismail Haniyeh in Gaza on Thursday raised the already considerable tensions in Gaza."
NEWS BRIEF: "Abbas 'regrets' shots fired at Haniya convoy", Khaleez Times, 15 December 2006
"RAMALLAH, West Bank - Palestinian president Mahmud Abbas said Friday he "regretted" an attack on prime minister Ismail Haniya's convoy in Gaza in which one person was killed ... Hamas accused Abbas's own presidential guard of firing on the convoy in a bid to assassinate the Islamist premier, a charge categorically denied by the presidential guard. Haniya's son was injured and a bodyguard killed in the shootout that is likely to exacerbate tensions between Hamas and Abbas's Fatah party.
"Israel had closed the border in a bid prevent Haniya entering Gaza with 'tens of millions of dollars' after a regional fund-raising trip."
Watch this civil war closely, for it could precipitate the coming Middle East War.
---------- Articles Posted ----------
* "Evangelical Church On The Outside - Breathtaking Masonic, Satanic Symbols Adorn The Inside"
Never have I seen evidence so striking, so powerful, of the prophesied Apostasy of the Church (2 Thess 2:3) which was to herald the actual arrival of the End of the Age. Never would have I ever seen such incredible images of Satan inside a Protestant Church!
http://www.cuttingedge.org/news/n2174.cfm
* "Angel Wars: A 'Christian' animation or a deceptive imitation?" By Berit Kjos
"Angel Wars is an animated DVD featuring an epic, supernatural adventure of angels battling fallen spirits."
"Angel Wars Guardian Force rocketed to success this fall as children in more than 2,000 American churches buckled up and strapped in to the high powered adventures of Michael, Swift, Kira and Ariana."
http://www.cuttingedge.org/articles/db080.htm
* "THE ELIJAH COMPLEX: Loneliness In The Midst Of Apostasy"
http://www.cuttingedge.org/articles/p268.htm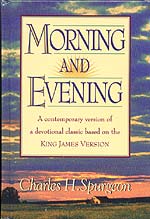 --------Concluding Inspiration ---------------"But their eyes were holden that they should not know Him." Luke 24:16
The disciples ought to have known Jesus, they had heard His voice so often, and gazed upon that marred face so frequently, that it is wonderful they did not discover Him. Yet is it not so with you also? You have not seen Jesus lately. You have been to His table, and you have not met Him there. You are in a dark trouble this evening, and though He plainly says, "It is I, be not afraid," yet you cannot discern Him.
Alas! our eyes are held. We know His voice; we have looked into His face; we have leaned our head upon His bosom, and yet, though Christ is very near us, we are saying "O that I knew where I might find Him!" We should know Jesus, for we have the Scriptures to reflect His image, and yet how possible it is for us to open that precious book and have no glimpse of the Wellbeloved!
Dear child of God, are you in that state? Jesus feedeth among the lilies of the word, and you walk among those lilies, and yet you behold Him not. He is accustomed to walk through the glades of Scripture, and to commune with His people, as the Father did with Adam in the cool of the day, and yet you are in the garden of Scripture, but cannot see Him, though He is always there. And why do we not see Him? It must be ascribed in our case, as in the disciples', to unbelief. They evidently did not expect to see Jesus, and therefore they did not know Him. To a great extent in spiritual things we get what we expect of the Lord. Faith alone can bring us to see Jesus. Make it your prayer, "Lord, open Thou mine eyes, that I may see my Saviour present with me."
It is a blessed thing to want to see Him; but oh! it is better far to gaze upon Him. To those who seek Him He is kind; but to those who find Him, beyond expression is He dear! (C.H. Spurgeon, "Morning and Evening Devotions")
---
May Jesus Richly Bless You,
David Bay, Director
866-909-2850 Toll Free Customer Service - Order Line
803-356-2850 Toll Free Customer Service - Order Line
803-356-2860 Fax