---------- This Week's Hot News -------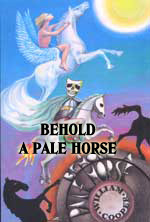 I. Slain Boston Marathon bombing suspect claims he was following orders given to him by "majestic mind control"!
Mind control of public shooters since 1988 has been a constant fact, as the Elite attempt to turn Americans away from their traditional love of guns.
NEWS BRIEF: "Boston Marathon Bomber Tamerlan Tsarnaev: Was being fed orders through 'majestic mind control'," Russia Today News, December 16, 2013
"Slain suspected Boston Marathon bomber Tamerlan Tsarnaev said he heard voices in his head and believed in the concept of influencing others by way of 'majestic mind control' ... journalists at The Boston Globe published this weekend the result of a five-month investigation into the Tsarnaev family, and their report reveals new, never-before-released information about the 26-year-old Chechen boxer who, along with his younger brother Dzhokhar, is accused of orchestrating a terror attack at last April's Boston Marathon race which killed three and left hundreds injured. "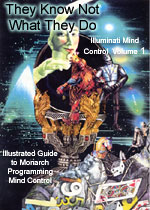 How is such Mind Control achieved? Cisco Wheeler, former "Mother of Darkness" Satanist, explains how the Illuminati employs the ancient shaman techniques for effective mind control. These techniques are today called "Monarch Mind Control".
The victim is so captured by the programmer that he literally hears voices in his head. The victim can be controlled many miles away from the handler, through demonic possession, reacting to visual stimuli and through the horrific tortures inherent in Monarch Programming.
Now, let us return to our featured article, as a friend of Tsarnaev speaks out.
" 'He believed in majestic mind control, which is a way of breaking down a person and creating an alternative personality with which they must coexist', Donald Larking, a 67-year-old man who attended a Boston mosque with the older brother, told the Globe ... As their relationship grew closer, Tamerlan confided in Larking his troubling secret about the 'voice inside his head', the Globe reported. 'Tamerlan told him that he had been hearing the voice for some time, and that he had a theory of what might be afflicting him'."
" 'You can give a signal, a phrase or a gesture, and bring out the alternate personality and make them do things. Tamerlan thought someone might have done that to him', Larking explained. "
Look carefully at the front cover of Cisco's book, shown above right. You will see everyday items such as dolls, playing cards, the number '9'. During Monarch Programming, the victim is repeatedly exposed to these symbols and is given a meaning that will later be used to trigger the desired action from the victim.
This mental programming is an ancient Satanic art, practiced only by Shamans. But, the Illuminati are practicing Shamans, the most powerful in all of human history. No one will ever understand this drive to the New World Order until they understand the reality of the spiritual warfare as Daniel 10 and Ephesians 6:12:
"For we are not wrestling with flesh and blood, contending only with physical opponents, but against the despotisms, against the powers, against the master spirits who are the world rulers of this present darkness, against the spirit forces of wickedness in the heavenly ... sphere."
The skill of the Monarch Programmer is to afflict the victim so that he not only responds to the commands of the programmer, but is powerfully indwelt by these "Master Spirits". This next quote demonstrates that Tamerlan Tsarnaev was controlled by a demonic being.
"He confided to his mother that it 'felt like two people' were inside of him, and Larking said those voices got louder with time. 'He was torn between those two people', said Larking. 'He said that several times. And he did not like it'."
What is the agenda behind this type of Monarch Mind Control? New Age author, Bill Cooper explains in his book, "Behold A Pale Horse".
"Using drugs and hypnosis on mental patients in a process called Orion, the CIA inculcated the desire in these people to open fire on schoolyards and thus inflame the antigun lobby. This plan is well under way, and so far is working perfectly. The middle class is begging the government to do away with the 2nd amendment." [Cooper, "Behold A Pale Horse", p. 225]
While the entire American people are being increasingly subjected to Monarch Mind Control techniques, a very specific type of mind control is being utilized within certain individuals to create a monstrous murderer who will typically commit suicide -- or "suicide by cop" - before he can be captured.
To close this subject on a side note, Americans have been so focused on keeping their Constitutional right to own guns that they did not realize the Obama Administration may have just taken their guns away by sneaking in the "back door"!
Please take a few moments to read our Headline News Article, "Gun Control / Seizure Advocates Enter Through Back Door To Achieve Control: We will pry your gun from your dead, cold fingers" (Lt. Col. Bateman, Homeland Security)".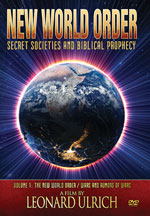 DVD
II. A Federal Judge has just smacked down the vast NSA spying network on the basis that such practice is unconstitutional.
What will be the response from the Government?
NEWS BRIEF: "Judge Says NSA Spying Likely Unconstitutional", by Senator Bernie Sanders, 12/16/2013
"In a blistering ruling, a federal judge on Monday declared that the wholesale collection of Americans' telephone records by the National Security Agency is likely to violate the Constitution's ban on unreasonable searches. Moreover, U.S. District Court Judge Richard Leon said, the program probably isn't effective in fighting terrorism. Sen. Bernie Sanders applauded ruling."
Since the attacks of 9/11, the entire apparatus of the Federal Government has been to both introduce dictatorial laws and to quietly intrude into American's privacy in a manner unequalled in human history. Until the WikiLeaks and the Snowden documents were released, very few citizens realized we were being monitored on such a vast scale. We life in a "pre-dictatorial" state right now.
""In my view, the NSA is out of control and operating in an unconstitutional manner," Sanders said. 'Today's ruling is an important first step toward reining in this agency but we must go further. I will be working as hard as I can to pass the strongest legislation possible to end the abuses by the NSA and other intelligence agencies'."
Since the Illuminati today has been carefully following the footsteps of Adolf Hitler during the time he was gradually moving Germany into the New World Order, what did Hitler do when one of his dictatorial programs was revealed?
Hitler would usually announce that the program under fire was being dissolved. However, a few months later, Hitler would quietly resurrect the program under a different name and usually being directed by a different set of directors.
Can we can expect the same deceptive from Obama officials? Yes, I believe we can see the President copy Hitler with this tactic, especially if his Administration loses the appeal.
"With a government appeal almost certain, the judge stayed enforcement of his decision."
But, in the meantime, privacy advocates have reason to cheer.
NOTE: Newsletter continues below the advertisement
---
OVERSTOCK BLOW-OUT SALE
$1.99 - Regularly Up To $24.99
SELECTED TITLES OVERSTOCKED
We have over-bought these fine current titles of DVD's. Prices to be in effect until inventory is brought to normal levels.
At these incredible prices you can buy them to give to others as presents.
See all our $1.99 DVD's -- 6 Titles
See all our $4.99 DVD's - 21 Titles
See all our $9.99 DVD's - 72 Titles
See our Sale Items - 20 titles
See all our Combination Offers - 34 Titles
See all our New Items -- 39 Titles