I. Israel finally admits that her scientists, have, indeed, harvested the organs of dead Palestinians!
The uproar over this Hitlerian practice may start that regional war which will trigger World War III.
NEWS BRIEF: "Israel admits harvesting organs of dead Palestinians, R.T. News, December 22, 2009
"Israel has admitted to unlawfully taking organs from dead people, including Palestinians, in the 1990s without the prior permission of the families of the donors."
This news is so staggering I am almost at a loss for words. The first impression I received after reading this article is that modern Israel has finally lost the "moral high ground" versus her opponents. Adolf Hitler's genocide which sought to exterminate every last Jew on earth gave Israel a lot of sympathy amongst hundreds of millions of people throughout the Western world. Historians will tell you that the revulsion against the Nazi Genocide was largely responsible for America's assistance to
Israel's efforts to become a nation again in her ancient land.
Now, the very people who were the innocent victims of Nazi Genocide are themselves guilty of a heinous crime against humanity. Israel will argue that her scientists did not kill the harvested victims, but merely harvested their vital organs immediately after they died.
But, this story is the stuff of which explosive propaganda lies are born. Harvesting organs of dead Palestinians comes close to the "blood libel" of the classic anti-Semite, who claimed that the Jews killed victims for their rituals and drank their blood.
The incredible hatred of the Islamic world against the Jew will be mightily strengthened by this admission. I believe this single revelation could begin the revulsion throughout the Arab world that, in a few years, could result in an explosion of war in the Middle East, and we know that the Illuminati plans for just this type of explosion against Israel to spark her World War III which shall produce the Masonic Christ.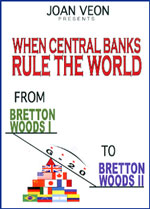 DVD
II. David Tepper, the owner of a major hedge-fund company, is $2.5 billion richer today because he bet billions of his companies' money that the American economy was not going to collapse in a repeat of the Great Depression!
I wonder if Mr. Tepper has been reading Cutting Edge, because we have been saying this since June, 1998!
NEWS BRIEF: "Fund Boss Made $7 Billion in the Panic: He bet billions of dollars that America would avoid a repeat of the Great Depression", The Wall Street Journal, DECEMBER 23, 2009
"In this comeback year for investors, David Tepper may have scored one of the biggest paydays of all. Mr. Tepper's hedge-fund firm has racked up about $7 billion of profit so far this year—with Mr. Tepper on track to earn more than $2.5 billion for himself, according to people familiar with the matter. That is among the largest one-year takes in recent years.
"Behind the wins: a bet worth billions of dollars that America would avoid a repeat of the Great Depression."
Why did we take such a stand in June, 1998, that the planned economic collapse would not occur until all the elements were in place to start the World War III which will produce Antichrist? We remembered the sage advice by former Satanist, Doc Marquis. He stated that, while economic collapse was planned for America and all the Western world, such collapse would not occur until all the other elements of the plan for World War III were also ready to go into action. No part of the plan will occur before the others. What is the Plan for the beginning of World War III, the war to produce Antichrist?
This world war will consist of three wars:
1) Middle East -- Israel provides the spark to go to all-out war against the Palestinians and her other Arab enemies
2) Korean Peninsula -- A nuclear confrontation is planned which will lead most of mankind to belief they were going to die
3) China invades Taiwan
4) Terrorism explodes in cities in every country whose leaders are elected
5) Economic collapse
All these elements must be in place before any of them will occur. Doc Marquis emphatically stated that the Illuminati felt so strongly that Americans would not accept the New World Order unless they felt prosperous right up to the time of the war, that they were determined to take all measures necessary to ensure that this economy did not tank until the proper time -- including using the most powerful of witchcraft in order to keep Americans feeling good about their economic situation.
Through yearly panics since 1998, and especially in the last 18 months, Cutting Edge has held firmly to Marquis' bold statement of the Illuminati Plan. While we have lost the faith of many people in this period, we are finally seeing the new Fascist Economy rising from the ashes of the Capitalist Economy, just as we predicted 11 years ago.
Therefore, we ask again: is Mr. Tepper a Cutting Edge reader? He could not have reached his conclusions by examining financial data, because that data painted a total collapse scenario. He had to have been following some other strain of advice.
He bet billions of dollars of his company's money against a total collapse and he is $2.5 billion personally richer.
You simply have to hold to the details of the Illuminati Plan, square this Plan with prophecy, and then stand firm. Technical data will not tell the story when the agenda is deeper and of a spiritual nature.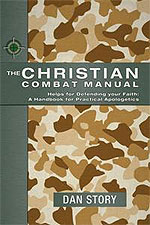 III. Strong further evidence that morals are collapsing throughout the Western World came from Great Britain in the extremely liberal Church of England
NEWS BRIEF: "Thou shall steal after all!", Guardian,co.uk, 22 December 2009
"In issuing the 10 commandments to Moses atop Mount Sinai, God was pretty unequivocal: 'Thou shalt not steal'."
"However, there's good news for anyone whose passion for pilfering has hitherto been tempered by the eighth commandment: according to one Church of England vicar, we can steal after all."
Wicked men have always gathered around them equally wicked me who will give them false, lying comfort in their sin. People love to hear from anyone in authority that they can continue their sin and be just fine with God.
This kind of priestly lying was condemned in the Old Testament and God condemns it today.
"Father Tim Jones, the parish priest of St Lawrence and St Hilda in York, told his congregation on Sunday that certain vulnerable people face difficult situations. 'My advice, as a Christian priest, is to shoplift', he said. 'I do not offer such advice because I think that stealing is a good thing, or because I think it is harmless, for it is neither'."
Before you can catch your collective breath on the brazen nature of this statement, Father Jones continued his diatribe.
"The reverend did set some parameters for anyone planning a shoplifting binge. 'I would ask that they do not steal from small, family businesses, but from large national businesses, knowing that the costs are ultimately passed on to the rest of us in the form of higher prices', he said, adding: 'I would ask them not to take any more than they need, for any longer than they need'."
Thankfully, his superior priest in the church quickly distanced himself and the church from this horrible advice. However, the real danger is that this kind of condoning of sin is occurring in like manner in countless pulpits throughout the Christian world, leading people to feel comfortable with their sin.
The Apostasy of the Church, foretold by the Apostle Paul in 2 Thessalonians 2, continues to deepen and widen to the point where Antichrist can arise. When this 'Man of Sin' arises, he will reveal that he could not have arisen had Christian leaders and teachers and pastors not opened the door by leading their people astray!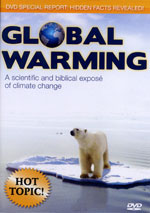 DVD
IV. President Obama has some powers of which few Americans are aware, authority to declare 'Emergency Powers'.
Global Warming seems to be the planned trigger 'crisis'.
NEWS BRIEF: "Obama's climate 'emergency powers' ", by Joe Farah, World Net Daily, December 21, 2009
"Do you think you already know all the reasons to oppose the climate bill pending approval in the U.S. Senate? Think again. Let me first remind you there is no threat from man-made catastrophic global warming or climate change. I won't provide all the evidence for that assertion, as I have done so many times in other venues."
"From the beginning, this hoax has been perpetrated on the American people for one reason – to grab power from them and transfer it into the hands of unaccountable elites in unaccountable institutions at home and abroad. What I am about to tell you represents proof of that statement."
"The bill requires a declaration of a "climate emergency" if the concentration of carbon dioxide and other so-called "greenhouse gases" in the Earth's atmosphere exceeds 450 parts per million. According to the 'experts', it now rests at 368 ppm. Why 450 ppm?"
"No particular reason. According to the same experts, that's the arbitrary mark at which we can all expect cataclysm – the same one they have been predicting since the 'global warming' craze started 20 years ago. What will a "climate emergency" mean? The declaration of a 'climate emergency' would give the president, the guy who declares it, extraordinary powers."
What are these "extraordinary powers" which would be at Obama's disposal? We do not know, but we do know that Marital Law, imprisonment of dissidents and the dissolving of our precious American Constitution at clear parts of the plan to overthrow this existing civilization, this Old World Order, so the New World Order can be established.
It looks as though President Obama may have a surprise up his sleeve, after all. A very nasty dictatorial surprise.