Additions To Our $9.99 DVD Sales Category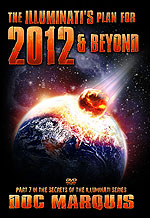 Only $9.99 Each - Regularly $39.99 Each
Volumes 1 & 2 of "2012 & Beyond"
These two DVD's line up Bible Prophecy and the Illuminati Plan for December 21, 2012, to see what may or may not occur.
You will discover, to your horror, that the one event which might occur on this date will be far more horrendous to mankind than the false Mass
Media scenarios! These DVD's are soul-winning videos, as you will understand once you watch the. Both DVD's have a Plan of Salvation at the very end.
These DVD's are must see videos for Pastors, Teachers and Christians the world over who are concern ed about the eternal destiny of their loved ones, their co-workers and their friends.
Prices limited to stock on hand, until we lower inventory to normal levels
---
---------- This Week's Hot News -------
DVD
I. Is the Federal Government about to finally commit censorship to Internet sites?
In reading the Patriot Act in late, 2003, we have always believed that the government possessed the power to declare any website owner an "enemy combatant" and shut his site down!
NEWS BRIEF: "SOPA is the end of us, say bloggers", Politico News, 12/27/2011
"The conservative and liberal blogospheres are unifying behind opposition to Congress's Stop Online Piracy Act, with right-leaning bloggers arguing their very existence could be wiped out if the anti-piracy bill passes. 'If either the U.S. Senate's Protect IP Act (PIPA) & the U.S. House's Stop Online Piracy Act (SOPA) become law, political blogs such as Red Mass Group [conservative] & Blue Mass Group [liberal] will cease to exist', wrote a blogger at Red Mass Group."
It is not often that Liberal and Conservative groups can unite to oppose any single legislation, but this "Stop Online Piracy Act" (SOPA) is one of those grand causes about which people on both sides of the political aisle feel strongly.
The government has not acted for several decades now to combat online piracy, but now, officials must have seen the opportunity to use this cause as the means by which they can shut down the Internet.
"Some have asserted that the controversial measures would criminalize pages and blogs that link to foreign websites dedicated to online piracy. In particular, this has concerned search engines like Google, which could face massive liability if some form of the bill passes ... restrictions of results provided by Internet search engines amount to just that: prior restraint of their free expression of future results. Google and others, under SOPA, are told what they can or can't publish before they publish it. Kill. The. Bill," conservative blogger Neil Stevens argued at RedState."
No other private company on earth is more guilty of encouraging privacy on their audio and video sites than Google. If this bill dies because Google is threatened, then that is "just rewards" for years of attempting to destroy all Copyright laws by encouraging individuals to upload fully protected material and then making it very difficult for Copyright holders to combat this illegal posting.
Other private companies are starting to back off their previous support of SOPA.
"GoDaddy, a domain registration firm, suffered a spectacularly bad round of PR when it came out in support of the measures. But after a grass-roots campaign to boycott the firm, driven by Reddit, an online community, and others, GoDaddy reversed course and renounced its support.
" 'Some good news on the SOPA front: Its corporate base of supporters is starting to crumble', David Dayden wrote at Firedoglake. 'GoDaddy is not alone. Scores of law firms are requesting their names be removed from the Judiciary Committee's official list of SOPA supporters'."
As we stated, above, we have believed since late, 2003, that the Patriot Act provided the government the authority to simply declare the owner of a website an "Enemy Combatant", arrest that person without charges and shut his website down.
The Patriot Act of 2003 was the first of many hundreds of dictatorial laws which have been passed and have been put "on the books", but have not been enforced yet. When the time comes for World War III to begin, then all these hundreds of dictatorial laws will spring into force; America will be turned into an Absolute Dictatorship within 72 hours.
We must exercise our right to protest this bill while we still have that right. The Illuminati does fear an aroused public.
II. At least some people are fighting against the new laws which legalize the arrest and imprisonment of American citizens!
NEWS BRIEF: "Montanans Launch Recall of Senators Who Approved NDAA Military Detention", Montana News, by John Dvorak, December 12/27/2011
"A group of Montanans has launched an effort to recall the state's U.S. congressional delegation over recent votes on a controversial defense bill that explicitly authorized the indefinite detention of terrorism suspects, including American citizens."
While this development is welcome, upon what basis is this recall effort being based?
"... physical or mental lack of fitness, incompetence, violation of oath of office, official misconduct, or conviction of certain felony offenses..."
I certainly agree that "official misconduct" and "violation of oath of office" are grounds for setting in motion a recall effort against the members of Congress who voted for this indefinite detention and secret trial / execution of American citizens!
While I hope that this effort succeeds, my gut is telling me that it will be quashed.
But, you must applaud the effort and the courage. If tens of millions more Americans were as courageous and aware, then this march into the New World Order would come to a screeching halt.
The Illuminati always depends upon misled and misinformed and undiscerning citizens, which is why they seized control of Mass Media over 100 years ago.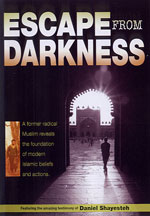 III. Christians are being targeted for murder throughout the countries of Islam!
Presidents Bush and Obama have murdered enough Iraqis for enough years now that the entire region is enraged against "Christian" America and Christians everywhere!
NEWS BRIEF: "Being Christian is a death sentence", The Washington Times, December 22, 2011
"persecuted Christians are fleeing from the Middle East in increasing numbers ... The Christian population in Iraq is one of the most at risk. Around half of Iraqi Christians have fled the country since 2003, and those who remain expect growing challenges, given the U.S. military pullout. Christians have suffered periodic waves of violence, including bombings, assassinations and church burnings. When Iraq's government said in 2010 it would issue a license to carry firearms to any Christian family that wanted one, it was simply acknowledging the reality that followers of the faith had to arm or die."
That last segment is truly frightening: " followers of the faith had to arm or die."
But, Christians are under fire in other Middle Eastern countries as well.
"Many Iraqi Christians have fled over the border to Syria, but the situation there is growing perilous."
"In Egypt, violence against the Coptic Christian minority is on the rise."
"Pakistan's 20 million Christians face a variety of threats, including forced conversion and attacks on churches and worshippers."
"In Afghanistan, the situation is even worse. Kabul refuses to admit the existence of the few thousand Christians in the country."
What is the conclusion of this author?
"Christians and other religious minorities are increasingly unwelcome in the Muslim world; they should be given sanctuary in America."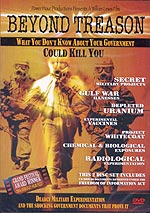 DVD
I agree. Not only has America always welcomed the poor and the persecuted, Presidents Bush / Obama have waged war on Iraq for 8 years, 9 months and 11 days. Bush ordered the invasion of Afghanistan about 1 1/2 years earlier.
Not only have American troops murdered several hundred thousand Iraqi citizens by bombing and shooting, our troops have waged Depleted Uranium warfare against the human population.
But, daily doses of Depleted Uranium poisoned dust is dropping out of the sky over a population of One Billion people. Please take a few moments to read our explanation as to how D. U. dust is afflicting people living up to 1,000 miles from the Afghan and Iraqi battlefields (Read full details in NEWS2063, entitled, "BLINDING SANDSTORMS: HOW DEPLETED URANIUM KILLS AN ENTIRE POPULATION")
While I am opposed to Islam as a false religion and a dangerous one at that, I do have to agree that the Bush / Obama wars in Iraq and Afghanistan have thoroughly enraged Muslims throughout the world against us.
Do you remember that Cutting Edge warned for a number of years during the Iraq War that the strategy Bush seemed to be following was known as "Blood in the Streets". Please take a few moments to read our final article on this strategy, NEWS1916, which gives the previous articles in this series.
The "Blood in the Streets" strategy deliberately provokes the leaders of an inferior army to attack a superior army, thus giving the superior army the excuse it needed to annihilate entire armies and groups of people.
The ultimate goal is seen in Zechariah 12:3-4, and 9. Listen:
"And in that day I will make Jerusalem a burdensome stone for all peoples; all who lift it or burden themselves with it shall be sorely wounded. And all the nations of the earth shall come and gather together against it. In that day, says the Lord, I will smite every horse [of the armies that contend against Jerusalem] with terror and panic and his rider with madness ... And it shall be in that day that I will make it My aim to destroy all the nations that come against Jerusalem." (Parallel Bible, KJV/Amplified Bible Commentary)
From the beginning of the Iraqi War, it seemed to me that God was using the brutality and senselessness of this war to bring Muslims to such a boiling point in their anger that they will attack Israel, even though they know their armies are dramatically inferior.
We are getting closer every day to this new reality in the Middle East.
---
New DVD's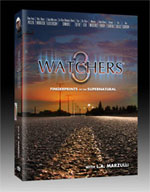 DVD
The Watchers 3
by Dr. L.A. Marzulli
L.A. Marzulli, hosts the third installment of the Watchers series. All over the world mysterious and unexplained events continue with little or no explanation from our governments or media. People are seeing multiple suns or hearing strange, anomalous sounds. NASA's SOHO images seem to be revealing unknown objects around the sun. Planet X/Nibiru – could there be large unseen forces affecting our solar system?
Then there's the Shroud of Turin, which may be the most probed, enigmatic artifact on the planet. L.A. talks with two of the premier experts: recently knighted The Right Honorable Barrie Schwortz, whose photographs of the Shroud are iconic, and Dame Isabel Piczek, muralist and particle physicist.
With the unprecedented Arab Spring, how does the unrest in Egypt, Tunisia, Libya, Syria, Yemen and Jordan affect Israel? Is this uprising of millions of people being fanned by unseen supernatural forces? Later, the world experts weigh in on the Torah Codes, explaining how science and an understanding of ancient Hebrew are both required to get the best results. What new updates have been discovered by Dr. Roger Leir? Have so-called "alien implants" become more inscrutable and is there evidence that the technology may be ramping up for some unknown purpose? L.A. Marzulli will interview the experts on each topic. Watchers 3 has the most impressive line-up so far in the series.
Previous Volumes In This "Watchers" Series
The Watchers 1: UFO's Are Not Going Away
The Watchers 2: Signs In The Heavens and the Earth
New Book by Dr. L.A. Marzulla - "The Great Cosmic Chess Match"
---
Popular New Hoggard DVD's
These two DVD's demonstrate Pastor Hoggard's thorough understanding of Freemasonry and the role it has played in shaping Western history the past 500 years!
"The Cult of 33" - Luciferian's brag that the numbers '33' and '11' are the most sacred numbers in their world. But, they are important in God's Bible as well. This study will startlingly show that the Beast of Revelation—the man of sin—has a corresponding signature and timely Biblical wisdom will help devoted students of the Bible discern between the real Jesus and the fake Jesus!
1 Hour, 20 Minutes -- Watch Trailer
"Supermen of the New World Order: Racing Towards Godhood" -- New World Order advocates are not just about bringing the entire world's resources and populations under one rule, but taking man himself to the next level. In this CD, Pastor Mike Hoggard dares to expose trans-century conspiracies trying to hide the true purpose behind denying Biblical creation and earth's final redemption. Ever-increasing hidden propaganda in movies, advertisements, books, and corporations are pushing the idea that the future human is on a fast track to evolve into a higher being—by genetic manipulation and startling advances in technology—man's own creation of a super race in no need of God's salvation or grace. See how your church may be buying into evolution without even knowing it!!
Transhumanism is raging down upon all mankind, whether we like it or not or whether we it or not. Only God can put an end to this madness of using genetic research to rewrite human beings and his entire world. '.. except that the Lord had shortened those days, no flesh should be saved.." (Mark 13:20) - 1 hour 18 minutes
Other Great New Bookstore Items
2 NEW BOOKS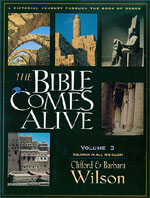 The Bible Comes ALIVE!, Archaeology Proving The Bible Right! - Volume 3

For decades, a battle between science and Bible-believing Christians has raged. Prominent scientists have ridiculed Scripture. But now, through the spade and brush, the science of archaeology is causing an about-face, and through these discoveries the Bible becomes three-dimensional, living, in color!
Dr. Clifford Wilson has for many years, carefully documenting and studying the thousands of archaeological discoveries of the Middle East that declare the Bible to be true.
These and many other thrilling discoveries will encourage and excite families, building their faith in a unique way. For the first time, photographs of these archeological sites and accompanying commentary have been compiled for the series. The Bible Comes Alive. A must for every home library.
Paperback • 160 pages • 8-1/2 x 11 • Over 200 Photographs
The Mysterious Epigenome- What Lies Beyond DNA
Many believers don't understand the importance DNA has on their everyday routines. Healthy lifestyles--and healthy spiritual lives--are very much related to the epigenome, the control system of the cell. It's time for Christians to learn the amazing and mysterious benefits of understanding what lies beyond DNA.
In this creative and inventive treatment, authors Thomas E. Woodward and James P. Gills take readers on an exploration of the human epigenome. Acting as tour guides leading visitors through a 3-D model of a human cell, Woodward and Gills bring to life the human molecular makeup. Readers (as visitors) will get up close and personal with the minute details of human molecular structure, including E. coli, flagellum, a DNA helix, an RNA molecule, and more. By seeing it with their own eyes, readers will gain a better understanding of their genetic systems and a better appreciation for the Creator who put this all into place.
Perhaps the most exciting aspect of understanding epigenetic information is the potential to proactively reprogram the human epigenome to allow for improved physical and spiritual health. Readers will discover how epigenetic damage can lead to rare forms of cancer and other ailments and how improved healthy lifestyles can cure the epigenomes, preventing the communication of hereditary setbacks to future generations. "Our hope," write the authors "is that this book will be but the start of an awe-inspiring journey.
160 pages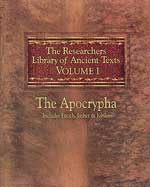 "The Researchers Library of Ancient Texts"
Volume One - by Tom Horn
While none of the books within this Volume 1 can be considered inerrant as the Holy Bible, they nevertheless contain historically accurate information which will enable Bible students to better understand the\ Ancient World in which the Old and New Testaments occurred.
These ancient texts provide commentators' valuable insight into ancient Jews and early Christians.
Contained in this volume: The Book of Enoch, The Book of Jasher, The Book of Jubilees, 1 Esdras, 2 Esdras, 1 Maccabees, 2 Maccabees, Tobias, Judith, Wisdom, Sirach, Baruch, Susanna, Prayer of Azariah, Prayer of Manasseh, Bel and the Dragon, and Laodiceans.
577 pages, over 3 pounds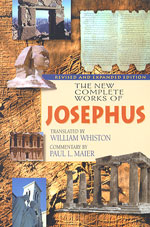 "The New Complete Works of Josephus"
No source, other than the Bible itself, provides more relevant information on the first century than the work of Flavius Josephus. This newly edited version updates the original 18th century language; includes commentary by the award winning author and historian, Dr. Paul L. Maier; features over forty photos of ancient sites and artifacts mentioned by Josephus; cross references numbers throughout to the Greek text of Josephus in the Loeb Classical Library; and offers revised indexes of subjects and Old Testament texts. http://www.cuttingedge.org/detail.cfm?ID=2387
1,152 pages - Great Value at only $19.99!
"God's Undertaker - Has Science Buried God?"
New Edition by John Lennox - 224 pages
If we are to believe many modern commentators, science has squeezed God into a corner, killed and then buried him with its all-embracing explanations. Atheism, we are told, is the only intellectually tenable position, and any attempt to reintroduce God is likely to impede the progress of science.
Is it really true, he asks, that everything in science points towards atheism? Could it be possible that theism sits more comfortably with science than atheism? Has science buried God or not? Now updated and expanded, God's Undertaker is an invaluable contribution to the debate about science's relationship to religion.
This book is a scientific detective story, which keeps the reader on their toes as the evidence is put in place bit by bit. http://www.cuttingedge.org/detail.cfm?ID=2385
"The New Atheism"
"10 Arguments Which Do Not Hold Water"
Book by Michael Poole - Incredible offer at Only $4.95
The new atheists are putting out new books and articles, bus ads, and TV programs like there's no tomorrow. They've gained a large amount of public attention and media exposure—but do their arguments really hold water?
Using the analogy put forward by the esteemed philosopher Anthony Flew, Michael Poole examines the new atheists' use of the 'ten leaky buckets' tactic of argumentation—presenting readers with a sum of arguments that are each individually defective, as though the cumulative effect should be persuasive. Thiscloser look at the facts reveals that the buckets are, indeed, leaky. http://www.cuttingedge.org/detail.cfm?ID=2386
---
Shipping Now - James Sundquist New DVD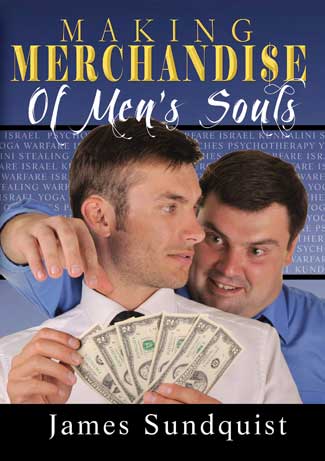 "Making Merchandise of Men's Souls"
''...through covetousness shall they with feigned words make merchandise of you: whose judgment now of a long time lingereth not, and their damnation slumbereth not.'' (2 Peter 2:3)
At this End of the Age, Sundquist proves that Satan is 'making merchandise of men's souls' in three distinct areas: 1) Modern Psychotherapy vs Scripture - Occult and New Age authors boldly brag that the human founding fathers of Psychotherapy and Psychology received their understandings from Familiar Spirits! Yet, today even 'christian' churches are using Psychotherapy to screen pastors and missionaries; 2) Some pastors today are taking control over churches, over church bank accounts, and then selling the land and the church! 3) Global Conspiracy to divide the land of Israel for monetary and political gain! Sundquist reveals that this plan was conceived over 100 years ago, and brings down God's special judgment in Joel 3.
Almost 4 hours of solid Biblical teaching.
Watch Trailer -- "Meet The Author" - Bio of James Sundquist
Related Books By James Sundquist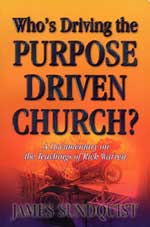 "Who's Driving The Purpose Driven Church?"
"A Documentary on the Teachings of Rick Warren""
The "Purpose Driven Life" by Rick Warren has become a #1 bestseller and has been distributed to over 180,000 pastors worldwide. His theology has infiltrated almost every Christian denomination, coming like a flood into a city, leaving no house untouched. It is imperative we "test the spirits" of his teachings to see if they come from God.
This book complements both "Deceived On Purpose" and "Outcome-Based Religion". This book exposes Rick Warren's SHAPE Program and its Carl Jung occultic foundation. This shocking revelation proves that Rick Warren is really practicing sorcery and even enforcing on members of his own congregation. -- 185 pages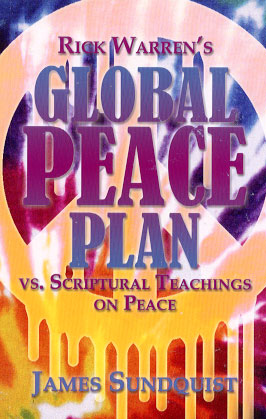 "Rick Warren's Global Peace Plan vs. Scriptural Teachings on Peace"
This book compares Rick Warren's touted global PEACE plan to Scriptural teachings. Warren announced his global PEACE plan on April 17, 2005, at the Angel Stadium in Anaheim, California to an audience of 30,000 people.
What is so startling about Warren's PEACE plan is NOT so much what it contains, but what it does NOT contain. Warren does not mention our adversary in spiritual warfare; he does not mention the Holy Spirit; where is the Prince of the Power of the Air as taught in Scripture? Any Biblical PEACE PLAN must confront Satan and defeat him if it is to produce peace.
Rick Warren's PEACE plan presents the peace as the world knows it - a plan falsely promising a lack of conflict in this world. Warren does not mention the PEACE which Jesus provides His believers, which is a peace of the heart produced by a lack of fear of God's eternal condemnation.
Since Warren's PEACE PLAN is unbiblical, it will not work and will dangerously lull many people to sleep at the very time in prophetic history when they need to be spiritually alert and prophetically aware.
---
New Headline News Articles
American Troops Will Be Out of Iraq by December 31, 2011, As The First War Conducted According To "The Pentagon's New Map Strategy" Concludes
The Global Elite considers the Iraq War a complete success, because they measure "success" far differently than do you and I.
President Bush's original time plan produces a "9 11"!
"... all liars shall have their part in the lake which burneth with fire and brimstone..." (Rev 21:8)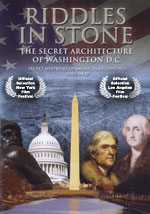 DVD
Should Christians Insist On Tearing Down The Washington Monument?
Even though the Washington Monument is the most disgusting symbol in all Satanism, Americans have allowed it to be honored as the most important symbol of this country! Do you know enough to be scared?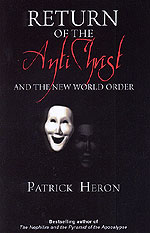 "When Antichrist Steps On To The World Stage. How Will People See Through His Deception?"
To misstep in identifying Antichrist could cause you to be cast into Hell for eternity!
http://www.cuttingedge.org/news/n2457.cfm
---
Lucifer's Conspiracy and Spiritual Warfare
New DVD by Pastor Hoggard
Spiritual Nature of Conspiracies are working feverishly in the world today, driving all mankind into the New World Order (Isaiah 14:12-14). Hoggard reveals how evil spirits are leading wicked men to create events which will establish Antichrist on the world scene in such a way as to create the Kingdom of Antichrist.
These poor world leaders are forced to create a plan which fulfills God's Prophecies precisely, even though they hate him exceedingly .
Hoggard further demonstrates the sacred occult numbers by which the Satanic New World Order is being established, in current news events -- 11, 22, 33, 77, 99. INCREDIBLE!
This DVD is most definitely Pastor Hoggard's best, and one of his longest, 1 hour, 48 minutes. Still only $14.99
New Book!
"Defiant Grace"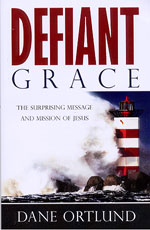 Jesus Defiantly Proclaimed Salvation By Grace; We Need to Defiantly Live Our Lives By His Defiant Grace
The Bible tells us that 'Salvation Belongs To The Lord - Ps 3:8. Yet, Christians believe that, after we are saved, we have to work to keep our salvation. The difference between 'religion' and the gospel of grace is that religion ADDS burdens by announcing that Jesus plus something equals everything while the gospel of grace ABSORBS burdens by announcing that Jesus plus nothing equals everything.
Law feels safe. Grace feels risky. We often speak about grace with a thousand qualifications which reveal a paralyzing fear that grace will be taken too far.
It is time to enjoy grace anew, Paul promised, 'Ye are not under law but under grace" (Rom 6:14) Paul also said 'For it is by Grace ye are saved, not of works...Eh 2:5
This book is for the mature Christian who is frustrated by the lack of spiritual progress in their life; get ready to dive deeply into the ocean of Grace!
---
"The Ancient Book of Enoch DVD: The First Book Ever Written "
The Book of Enoch is a treasure, perhaps hidden away just for these last days. Many know of it but few know of its contents. Can this ancient text be trusted? Is it credible? In this 6-hour DVD series, J. R. Church and Gary Stearman take you on a comprehensive, cover-to-cover tour of this amazing book.
You will learn about the fallen angels who entered Earth through a "stargate," located on the peak of Mt. Hermon, where they swore an oath to complete their corrupting work among men. Enoch enters a flying house and journeys to heaven, sheol and all around the world! His descriptions are absolutely breathtaking in their realism; he literally travels through time!
5 hours on 4 DVDs
Watch TV Interview on "The Ancient Book of Enoch"!
---
'2012 & Beyond: Combination Offer'
Saves You $30.00!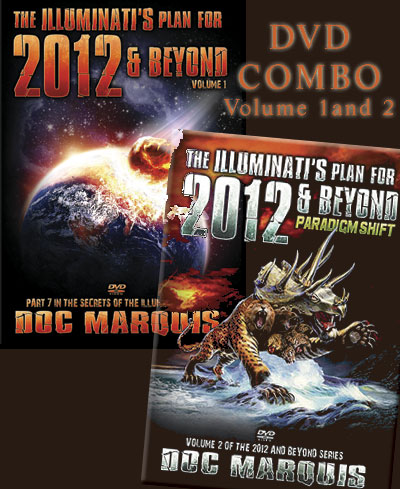 '2012 & Beyond: Combination Offer'
Regularly $79.88 If You Buy Them Separately
Now Only $49.88
This world may, indeed, suffer the greatest calamity in history, but this catastrophe will NOT be any of the proposed doomsday scenario for December 21, 2012, offered by the Mass Media.
This DVD series examines many of the Mass Media scenarios and then shows how each of them simply will not occur.
What may occur, however, is a demonic plan revealed only by the Black Magick Secret Society, The House of Theosophy. This disaster from the Abyss is called the 'Paradigm Shift Producing The Universal Mind'.
Doc Marquis correctly identifies it as a global demonic possession of all unsaved people!
We also examine the possibility that God might send His 'strong delusion' (2 Thess 2:11) This DVD closes with a dramatic appeal for genuine Christians to aggressively reach out to sow Gospel Seed to the unsaved people in their lives, before this 'strong delusion' hits with full force.
This combination offer contains 4 DVD's and has nearly 7 hours of teaching. A Plan of Salvation is offered at the very end of both DVD sets. http://www.cuttingedge.org/detail.cfm?ID=2367
Watch Trailer For Volume 2, Paradigm Shift
---
More Headline News Articles
Compilation of False But Scary Economic Collapse Headlines - Beginning in 2001, Continuing through 2005 -- Part 1
We shall prove that fake news headlines screaming imminent economic collapse have occurred regularly every single year since 2001! All these headlines have proven to be false, but people still are scared when another fake collapse headline occurs in their daily news.

What did Jesus predict at the End of the Age: "... men's hearts failing them for fear"
Ezekiel 38-39 Russian Led Invasion of Israel
The Demonic Overlord of Russia Will Lead The Way!
Mitt Romney Is Hiding A Secret He Does Not Want You To Know
Mitt Romney – The Man Who Plans To Become A God In This Lifetime! A guest column from Ed Decker, Founder, Saints Alive
---
New Fascinating DVD's
The Watchers Have Returned!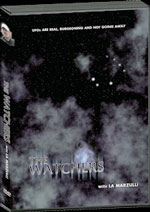 "The Watchers: UFO's Are Not Going Away"
New DVD by Dr. Marzulli - Recognized Expert On The Nephilim
Dr. LA Marzulli has produced a spectacular DVD on the UFO phenomenon, one of the most confusing and unexplained mysteries of our time. Until now. Marzulli offers his own unique perspective on the subject and how this deception plays a part in end-time prophecy. When will the world meet these alien creatures in their flying machines? Is a face to face encounter right on the horizon? Marzulli believes we are being set up for a great deception.
He answers a lot of questions on his DVD including: 1) What are those strange lights in the sky? 2) What factual proof is there of UFO's 3) Are people interacting with UFO's now? 4) Why do people feel the phenomena is benevolent? 5) Cattle Mutilations 6) Abduction Phenomena 7) Alien Implants
You will be amazed! http://www.cuttingedge.org/detail.cfm?ID=2347 Watch the interview of Dr. Marzulli or order at this link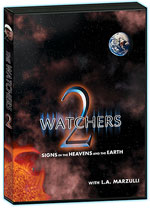 "The Watchers 2: Signs In The Heavens and the Earth"
New DVD by Dr. Marzulli - Recognized Expert On The Nephilim
Why are the nations of the world in turmoil? What is happening with all the changes in the sun and the moon? Why are birds dropping out of the air and millions of fish dying without explanation? Why are sinkholes of gigantic proportions appearing all over the Earth? What is causing increased volcanic activity in Japan, Italy and Iceland? Why are we seeing earthquakes of 7.0 or greater, seemingly on a weekly basis? And what about the UFO seen over the Temple Mount? Was that from God and his angels, or from the dark side?
Something has changed and Watchers 2 will try to investigate to see if the ancient texts are accurate. Are we entering a period where there will be an escalation in wars, earthquakes and famines, including signs in the skies and the heavens? L. A. Marzulli interviews the experts in this sequel to The Watchers.
What a marvelous quality presentation! Watch the trailer or order http://www.cuttingedge.org/detail.cfm?ID=2348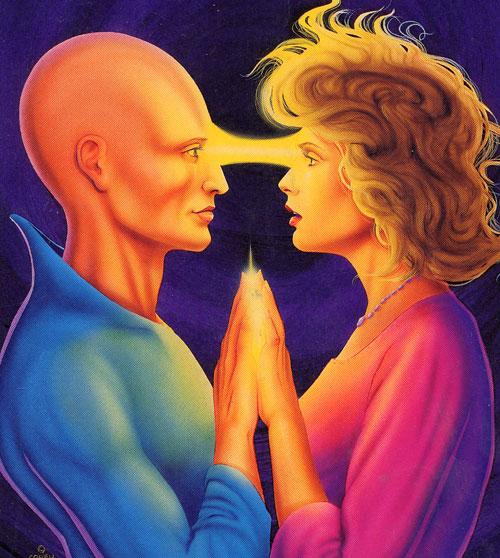 Quotable Quotes
"UFO's and Aliens are part of the New World Order. They are benevolent beings which will aid mankind in attaining the goal of becoming one humanity. They will appear at the proper time to enable mankind to make that Quantum Leap of Collective Consciousness -- when the Christ appears." (Bill Lambert, New England Director, House of Theosophy, Seminar, August 18, 1991)
"[New World Order Planners] have plans to bring about things like earthquakes, war, the Messiah, an extraterrestrial landing, and economic collapse. They might bring about all of these things just to make sure it does work...The Illuminati has all the bases converged." (New Age author, Bill Cooper, Behold A Pale Horse, p. 177

---

Purchase a 1-Year Subscription, you may select 1 FREE gift
Purchase a 2-Year Subscription, you may select 2FREE gifts
Purchase a 3-Year Subscription, you may select 3 FREE gifts
Purchase a 4-Year Subscription, you may select all 4 FREE gifts
We have changed our FREE gifts available to you when you subscribe to Headline News, adding two Pastor Hoggard DVD's to the Seminar Tapes and the Radio Collection CDROM.
---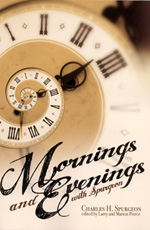 --------Concluding Inspiration ---------"The power of His resurrection." Philippians 3:10
The doctrine of a risen Saviour is exceedingly precious. The resurrection is the corner-stone of the entire building of Christianity. It is the key-stone of the arch of our salvation. It would take a volume to set forth all the streams of living water which flow from this one sacred source, the resurrection of our dear Lord and Saviour Jesus Christ; but to know that He has risen, and to have fellowship with Him as such—communing with the risen Saviour by possessing a risen life—seeing Him leave the tomb by leaving the tomb of worldliness ourselves, this is even still more precious.
The doctrine is the basis of the experience, but as the flower is more lovely than the root, so is the experience of fellowship with the risen Saviour more lovely than the doctrine itself. I would have you believe that Christ rose from the dead so as to sing of it, and derive all the consolation which it is possible for you to extract from this well-ascertained and well-witnessed fact; but I beseech you, rest not contented even there. Though you cannot, like the disciples, see Him visibly, yet I bid you aspire to see Christ Jesus by the eye of faith; and though, like Mary Magdalene, you may not "touch" Him, yet may you be privileged to converse with Him, and to know that He is risen, you yourselves being risen in Him to newness of life. To know a crucified Saviour as having crucified all my sins, is a high degree of knowledge; but to know a risen Saviour as having justified me, and to realize that He has bestowed upon me new life, having given me to be a new creature through His own newness of life, this is a noble style of experience: short of it, none ought to rest satisfied. May you both "know Him, and the power of His resurrection." Why should souls who are quickened with Jesus, wear the grave-clothes of worldliness and unbelief? Rise, for the Lord is risen.
"Morning and Evening Devotions", by C.H. Spurgeon
---
"President Bush:
Evil vs Good Fruits"
Directory of all news articles
Free Radio Transcripts

Free Headline News Archives

Freemasonry

What Saith Rome

Teachings from the Catechism

Bookstore

Meet the Staff

Weather Control

School Shootings

Understanding Clinton
May Jesus Richly Bless You,
David Bay, Director
866-909-2850 Toll Free Customer Service - Order Line
803-356-2850 Customer Service - Order Line - For Out of Country Customers
803-356-2860 Fax