Award-Winning Documentary
VOLUME 2 -- "Riddles In Stone: The Secret Architecture of Washington, D.C."
FOUNDING FATHERS DEDICATED ALL GOVERNMENT BUILDINGS WITH
"CORN, WINE, AND OIL"
PROVEN TO BE: MASONIC / BAAL WORSHIP
"Secret Mysteries of America's Beginnings: Riddles In Stone -
Secret Architecture of Washington D.C." -- Volume II
We are in the process of completing a 20-minute segment of "Riddles In Stone" which shall simply revolutionize every person's understanding of the true purpose of Washington, D.C., and of the planned historic role which was planned for this nation. We consider this segment to be the most important of the entire documentary. We shall prove that the "hidden agenda" of all Washington, D.C. revolves around the "mystic triangle" of the God, the Goddess, and their Divine Child.
Of course, everyone remotely familiar with the street layout of Washington knows that Government Center has two (2) Right-angled Triangles:
1) L'Enfant Triangle;

2) Federal Triangle.
According to the "Mystic Pythagorean Geometry" by which Government Center is constructed, the Right-angled triangle is composed of three distinctive parts:
1) Vertical Portion -- God (In Washington, god is Baal)

2) Horizontal Portion -- Goddess (In Washington, goddess is the Corn-goddess, Cybele)

3) Hypotenuse -- Divine Child, produced by the mystical sexual union of God and Goddess. Both the L'enfant and Federal Triangles have the same hypotenuse, Pennsylvania Avenue
These two Right-angled triangles are crucially important to understanding the true occult agenda planned for America, i.e., to globalize the world's government, economy, and religion and then stage the Masonic Christ.
Additionally, any triangle in Washington, D.C., is believed to be "mystically" comprised of these three elements: God (Male), Goddess (Female), and Divine Child (Perfected Man)
We have uncovered a number of hidden triangles in Government Center comprised of Male, Female, and Perfected Man. Many of you have doubtless been to Washington, D.C., and have viewed and photographed a number of these triangles, but have not understood exactly what they meant -- most of you probably did not realize you were even looking at a triangle of monuments or sculptures!
We are so very excited by the doors of understanding which God has opened for us in the shooting of this video! At the very time American leaders -- both Republican and Democrat -- are in the last stages of producing the Masonic Divine Child on the world scene, God has opened this door of understanding in Washington, D.C., so discerning people the world over can understand that what is occurring in the 2001-2007 time frame was planned in the 1776-1933 time frame!
You will never look at American history the same way again! We guarantee it.
For all pertinent information concerning this Pre-Publication Sale, click on this hotlink now.
---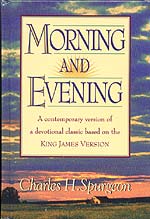 --------- Inspiration For the Week-------"Knowest thou not that it will be bitterness in the latter end?" 2 Samuel 2:26
If, O my reader! thou art merely a professor, and not a possessor of the faith that is in Christ Jesus, the following lines are a true ketch of thine end.

You are a respectable attendant at a place of worship; you go because others go, not because your heart is right with God. This is your beginning. I will suppose that for the next twenty or thirty years you will be spared to go on as you do now, professing religion by an outward attendance upon the means of grace, but having no heart in the matter. Tread softly, for I must show you the deathbed of such a one as yourself. Let us gaze upon him gently. A clammy sweat is on his brow, and he wakes up crying, "O God, it is hard to die. Did you send for my minister?" "Yes, he is coming." The minister comes. "Sir, I fear that I am dying!" "Have you any hope?" "I cannot say that I have. I fear to stand before my God; oh! pray for me." The prayer is offered for him with sincere earnestness, and the way of salvation is for the ten-thousandth time put before him, but before he has grasped the rope, I see him sink. I may put my finger upon those cold eyelids, for they will never see anything here again. But where is the man, and where are the man's true eyes?
It is written, "In hell he lifted up his eyes, being in torment." Ah! why did he not lift up his eyes before? Because he was so accustomed to hear the gospel that his soul slept under it. Alas! if you should lift up your eyes there, how bitter will be your wailings. Let the Saviour's own words reveal the woe: "Father Abraham, send Lazarus, that he may dip the tip of his finger in water, and cool my tongue, for I am tormented in this flame." There is a frightful meaning in those words. May you never have to spell it out by the red light of Jehovah's wrath!
—Morning and Evening
(C.H. Spurgeon, "Morning and Evening Devotions")
---------- This Weeks Hot News ----------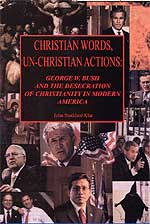 I. As the Presidential Campaign of 2008 gets underway, it seems as though Hillary Clinton has learned from President Bush as to how to appeal to Evangelical Christian voters so as to deceive them.
NEWS BRIEF: "Hillary Hires Evangelical Consultant", News Max, Tuesday, Dec. 26, 2006
"Hillary Clinton has hired an 'evangelical consultant' to help woo Christian conservatives in her likely 2008 presidential campaign ... More than one-quarter of the nation's voters identify themselves as evangelical — a voter bloc that has long been courted by Republicans. Clinton's new hire is Burns Strider, an evangelical Christian who directs religious outreach for House Democrats and is the lead staffer for the Democrats' Faith Working Group, headed by incoming Majority Whip James Clyburn of South Carolina."
Now, notice how coldly calculating this move appears to be.
"Incoming Speaker Nancy Pelosi created the group last year when Democratic strategists observed that the party lost ground in the previous election in part because candidates failed to reach centrist and conservative voters in rural areas, who tend to be churchgoers concerned with moral issues ..."
At this point, we hear about Hillary's "religious faith".
"Observers of Clinton's expressions of faith say religion has always been important to her, that she attended prayer group meetings while first lady, and that she joined a Senate prayer group shortly after winning election in 2000," The Hill reports. "Reporters anticipating Clinton's '08 presidential run wrongly discount her expressions of faith as cynical political maneuvering', the observers add."
Of course, Hillary is being absolutely cynical! President Bush was being absolutely cynical when he hired an Evangelical Consultant prior to the 2000 election. One of the easiest things to carry out these days is the deception of the Christian voter. You see, Christians today do not take Jesus' Words to heart, when He said, "Ye shall know them by their fruits". (Matt 7:16 )
As we have demonstrated time and time again, Christians accept George Bush as a genuine Christian based solely on his words, and then they refuse to accept truckloads of evidence to the contrary! Please take a moment to read our table entitled, "President Bush -- Bad Fruits versus Good Fruits".
Now, let us return to our featured story. We can see that all kinds of Democrat politicians are trying to persuade Christian voters of their "earnest faith". You will recognize some of the names on this list:
"Josh Dubois, an aide in Barack Obama's Senate office, is heading his religious outreach." - As we have noted before, Senator Obama is Bill Clinton resurrected -- pro-Abortion, pro-Partial Birth Abortion, and pro-Gay.
"Sen. John Kerry gave a speech on 'service and faith' in September at conservative Pepperdine University, and has brought in Shaun Casey, an associate professor of Christian Ethics at Wesley Theological Seminary, as a consultant on religious outreach. Kerry also traveled recently to California for a meeting with Rick Warren, pastor of Saddleback Church and author of the best-seller 'The Purpose-Driven Life'." --
Senator Kerry is a life-long adept in Skull & Bones. Notice that he, also, is appearing with Rick Warren. Last week we noted that Obama was going to preach from Warren's pulpit. Can you see "birds of a feather flocking together" here?
"Vanderslice and her business partner, Eric Sapp, urged Democrats to speak in detail about the religious basis of their policies and to buy commercials on Christian radio ... Vanderslice herself didn't become an evangelical Christian until she attended Earlham College, a Quaker school in Indiana known for its adherence to pacifism. She acknowledges that she still struggles with common evangelical ideas about abortion, homosexuality, and the literal reading of Scripture ..."
Now we know that one of the person heading up this outreach to Evangelical Christians does not believe the Fundamentals of the Christian Faith: 1) Literal Reading of Scripture; 2) Sanctity of Life within the womb; 3) Biblical teaching against homosexuality.
But, this lack of genuine faith has not stopped groups like these from studying the Evangelical Christian movement, to learn our language, our beliefs and how to cynically advise Liberal Democrat candidates to talk like, act like, and publicly behave like an Evangelical.
II. Palestinian State - Timetable For First Time!
For the first time ever, a timetable was publicly mentioned as to when a Palestinian State might be proclaimed. When you understand this schedule and the facts which precipitated it, you will understand the reality that Illuminized Freemasonry is slowly, but surely, manipulating Israel and the Palestinian people.
Please realize that this entire "New Middle East Plan" is nothing more than repackaging of the old Masonic plan to recapture control of the Temple Mount and of Jerusalem in order to rebuild Solomon's Temple for the coming Masonic Christ. Masonry controls both the Israeli and the Palestinian side in this Plan. Read NEWS1643, entitled, "FERVENT MASONIC DESIRE TO REBUILD SOLOMON'S TEMPLE IS THE DRIVING FORCE BEHIND THE EVENTS OF THE MID-EAST TODAY" - to see how desperately global Masonry desires to build this new Temple.
NEWS BRIEF: "Palestinian state in two years", by Alex Fishman, YNET News, 12/25/2006
"According to the US, Olmert's little goodwill gestures only comprise the first steps on a path aimed at realizing America's new plan for the Middle East and which is being revealed here for the first time. The final destination is the establishment of a Palestinian state with temporary borders within two years, before the end President Bush's term in office."
"The implications of this are that the US is significantly boosting its involvement in the Israeli Palestinian conflict and will implement a series of measures that would embolden the Fatah movement and weaken Hamas – including measures that would ultimately bring about the demise of the Hamas government."
Now, let us consider some of the "little goodwill gestures" which Israel is making toward the Masonic Palestinian group led by Chairman Abbas and his main group, Fatah. The aim is to strengthen Abbas with the Palestinian people, to the point where Hamas can be relegated to the "dustbin of history".
NEWS BRIEF: "Israel lets Egypt ship arms to Fatah: Trying to 'build up' Fatah", The Jerusalem Post, 12/28/2006
"In response to continued violence between the Hamas and Fatah factions in the Palestinian Authority, Israel approved on Wednesday night the transfer of 2,000 automatic rifles, 20,000 ammunition clips and 2 million bullets, to the Fatah security forces in the Gaza Strip. The decision, made following Prime Minister Ehud Olmert's meeting last Saturday with PA Chairman Mahmoud Abbas, marked the first time Israel agreed to allow arms into Gaza in some six months. With the approval of the United States, the weapons were transferred from Egypt via the Kerem Shalom crossing, after which a police escort guarded the guns as they were moved to the Karni crossing, where representatives of Abbas collected them."
"National Infrastructures Minister Binyamin Ben-Eliezer rejected Steinitz's comments and insisted that the arms would be put to good use by Abbas. 'The weapons delivery is intended to give Abbas the ability to cope with those organizations which are trying to ruin everything. If it helps Abbas become stronger, I'm for it', said Ben-Eliezer in an interview with Army Radio."
NEWS BRIEF: "Roadmap for Abbas: Easier Travel for PA Arabs", Israel National News, December 26, 2006
"The government has approved PA requests for easing travel restrictions for Arabs in Judea and Samaria, including the removal of roadblocks that the IDF says are needed to prevent terror attacks ... Deputy Defense Minister Ephraim Sneh told Channel Two television before the meeting that 27 roadblocks would be removed immediately. The IDF has been instructed to remove in the near future another 32 roadblocks among the 400 that exist."
This next segment recounts past tragedies which have occurred shortly after roadblocks have been lifted.
"Previous removals of roadblocks as goodwill measures often have been followed by terrorist attacks. Several children in the Gush Etzion and Kiryat Arba area were gunned down last year and two years ago immediately after the easing of travel restrictions, and suicide bombings immediately followed the Sharm El Sheikh accord two years ago."
Now, for the shock of all shockers, in this campaign to "build-up" Abbas and his Palestinian Authority (PA).
NEWS BRIEF: "Olmert Recognizes PA Flag", Israel National News, December 28, 2006
"For the first time in the history of the State the flags of Israel and the Palestinian Authority flew side by side at the official Prime Minister's Residence ... Last Saturday night, the red, black, green and white flag of the Palestinian Authority stood next to the Israeli banner bearing the blue Jewish Star flanked by two stripes on its field of white."
Who would ever have thought that an Israeli Prime Minister would ever allow the Palestinian Authority flag to fly side-by-side with the Israeli flag! This action is especially onerous when you consider that the Palestinians have never apologized - either officially or unofficially - for all the slaughter of innocent men, women, children, and infants slain since Yassir Arafat began his first terror campaign in 1982.
So far, the response from other political factions within Israel has been surprisingly muted.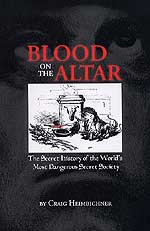 III. As civil war continued to explode in Iraq, the civilian government has decided that the time has come to execute Saddam Hussein -- and quickly!


NEWS BRIEF: "Iraq prepares for rapid Saddam execution", Breitbart News, December 27, 2006
"Iraq was preparing for the rapid execution of former dictator Saddam Hussein, with the US-backed government eager to bring his chapter in the country's bloody history to an end. As another deadly car bomb hit Baghdad Wednesday and the shooting of a Shiite politician triggered anti-American protests, the fate of the ousted tyrant threatened to deepen still further the rift between Sunnis and Shiites. Justice Minister Hashem al-Shibli said Saddam's death sentence for crimes against humanity -- upheld by an Iraqi appeal court on Tuesday -- would be rubber stamped by the presidency and the prison service would hang him."
"Shiite politicians welcomed Saddam's imminent demise as a blow to his remaining supporters that could take the heat out of the Sunni-led insurgency. Shiite lawmaker Baha al-Araji from radical cleric Moqtada al-Sadr's bloc called for Saddam to be hanged this week as an 'Eid present for Iraqis'."
NEWS BRIEF: "Saddam Hussein's Baath party threatens to retaliate if their leader is executed", International Herald Tribune, 12/27/2006
"Saddam Hussein's Baath Party threatened Wednesday to retaliate if the ousted Iraqi leader is executed, warning in an Internet posting it would target U.S. interests anywhere ... 'Our party warns again of the consequences of executing Mr. President and his comrades. The Baath and the resistance are determined to retaliate, with all means and everywhere, to harm America and its interests if it commits this crime," the statement added, referring to Baath fighters as "the resistance."
Breaking News
Saddam Hussein was hanged just before Sunrise, Saturday.
NEWS BRIEF: "Hussein faced grim end at gallows", USA Today, 12/30/2006
"BAGHDAD (AP) — Clutching a Quran and refusing a hood, Saddam Hussein went to the gallows before sunrise Saturday, executed by vengeful countrymen after a quarter-century of remorseless brutality that killed countless thousands and led Iraq into disastrous wars against the United States and Iran ... It was a grim end for the 69-year-old leader. Despite his ouster, Washington, its allies and the new Iraqi leaders remain mired in a fight to quell a stubborn insurgency by Saddam loyalists and a vicious sectarian conflict."
"... Saddam struggled when he was taken from his cell in an American military prison but was composed in his last moments. He said Saddam was clad completely in black, with a jacket, trousers, hat and shoes, rather than prison garb ... The execution came 56 days after a court convicted Saddam and sentenced him to death for his role in the killings of 148 Shiite Muslims from a town where assassins tried to kill the dictator in 1982. Iraq's highest court rejected Saddam's appeal Monday and ordered him executed within 30 days."
We have posted numerous related articles on Saddam's execution in Daily News Updates, and we encourage you to read them. Some are very interesting.
However, I want to offer some observations:
1) From the beginning of Saddam's capture, I had always wondered if that man was really Saddam, for the following reasons:
a) Saddam employed 13 doubles for his personal protection;

b) During the 1991 Gulf War, Saddam Hussein was the #2 ranking Freemason in the Arab world. When President Bush (Sr.) ordered American troops to stop before they could march to Baghdad to capture Saddam and overthrow his regime, I realized that the Illuminati must have created a very special role to play for Saddam. This special role meant that Saddam was given special assurances. Now while it is possible that Saddam might have been double-crossed, the Illuminati would not have allowed a real Saddam such latitude to speak during his trial, fearful he would spill secrets which the Global Elite would not want the people to know.

c) Immediately after "Saddam's" capture, discerning people across the Internet posted pictures showing the differences between the real Saddam and the captured one. There WAS a significant difference.
2) While Saddam was clearly guilty of war crimes in killing hundreds of thousands of people -- especially Kurds -- this death toll shrinks to insignificance to the tens of millions of people either dead already or in the process of dying, primarily because of Bush's war of Depleted Uranium munitions.
At last count, 857 million people throughout the Middle East -- all of them living in Non-Integrating States -- are breathing deadly uranium dust every single day. I personally believe that, when the full accounting of the dead and dying comes to fruition in about 10 more years, the world will witness the kind of death toll foretold in Revelation 6:3-4:
"And when He broke the second seal, I heard the second living creature call out, Come! And another horse came out, flaming red. And its rider was empowered to take the peace from the earth, so that men slaughtered one another; and he was given a huge sword." (Second Seal Judgment, Parallel Bible, KJV/Amplified Bible Commentary)
I believe Depleted Uranium Munitions might very well be this Second Seal Judgment - it certainly is a "huge sword".
Truly, the "cure" for the Iraqi people in getting rid of Saddam is far more deadly than the disease!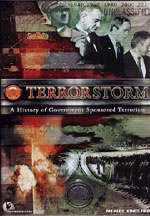 IV. Even though President Bush seems to take for granted that his desire to temporarily increase the number of American troops in Iraq will be granted, some Democrats on the Hill are adopting the opposite view.
NEWS BRIEF: "Democrats will soon get a say on Iraq", By Noam N. Levey, Times Staff Writer, L.A. Times, December 27, 2006
"WASHINGTON — After years of playing a marginal role in the Iraq war, congressional Democrats plan to move quickly next month to assert more control and undercut any White House effort to increase troop levels. As President Bush prepares to outline his plan for Iraq in a major speech in the next few weeks, Democratic leaders will counter with weeks of oversight hearings, summoning military officers, administration officials and foreign policy experts to Capitol Hill ... The Democratic plans put Congress on a collision course with Bush over the direction of the nearly 4-year-old war. And they signal a new phase in a war that had been directed almost exclusively by the White House with little dissent from the GOP-controlled Capitol ..."
"At the same time, the chairmen of both chambers' armed services committees and of the House International Relations Committee also plan to hold hearings ... Senator Biden, who was elected to the Senate during the Vietnam War and who is planning a 2008 presidential run, has been among the most outspoken critics of Bush's Iraq policies; on Tuesday, he called any increase in troops 'the absolute wrong strategy'."
"The hearing plans of Biden and the other committee chairmen highlight how much the political landscape in Washington has changed as a more critical Democratic Congress moves to directly challenge the president's management of the war ... As recently as last year, when Rep. John P. Murtha (D-Pa.) called for the withdrawal of U.S. troops from Iraq, many in the party agonized over whether that position would permanently tar Democrats as weak. But as discontent with the war has grown, sapping Bush's popularity, Democratic lawmakers have become increasingly outspoken. And senior party leaders now appear to be uniting behind the call for a phased withdrawal of U.S. forces, a position that was bolstered by the release this month of the bipartisan Iraq Study Group's report."
If the Democrats refuse to allow President Bush to "surge" up to 30,000 additional troops into Iraq, then Bush will be able to hang the coming consequences on them which we believe is forthcoming. (Read NEWS2176, "Are American Forces In Danger of Bloody Defeat In Iraq On A Scale of "Waterloo"?)
Therefore, I believe the Democrats will not, in the end, forbid President Bush from sending in these additional troops. They will give the President enough rope by which the Illuminati can finally "hang" President Bush, bringing his discreditation to full cycle.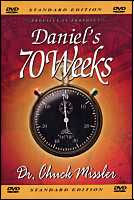 V. Reading between the lines of President Bush's recent statements, one can sense that he is in no hurry to end this war anytime soon, possibly handing this mess off to his successor.
NEWS BRIEF: "Bush is writing the recipe for more war", By Helen Thomas, Hearst Newspapers, Sun Sentinal, December 26 2006
"President Bush has alerted the American people that the war in Iraq will go on for a long time -- easily into the next presidency. Bush's 2003 'cakewalk' invasion of Iraq to bring about a 'regime change' has expanded into what he told a news conference Wednesday is 'the beginning stages of an ideological battle'."
"According to the official White House line, Bush is pondering his options for a 'new way forward' in Iraq, with his decision to be announced next month. But the president indicated Wednesday that he has already made his choice, hinting to reporters at his year-end news conference that he will send more U.S. troops to Iraq.
"It doesn't seem to occur to him that some of the escalating violence in Iraq stems from opposition to the U.S. military occupation there. So it's up to the American people and the Democratic-controlled Congress to play a role in these crucial decisions while there is still time. Some of the military commanders are opposed to an injection of more troops around Baghdad and believe the move would compound the folly. Some powerful members on Capitol Hill also are calling for a phased withdrawal from Iraq ... he told reporters "my heart breaks every night" for those who have died in Iraq. He also said that "the next president" may have to deal with the "radicals and extremists" in the region."
Then, the President uttered a sentence which should cause every Bible-literate person to sit straight up to notice!
" 'They can't run us out of the Middle East' he declared."
I immediately think of the passage in Joel 3. Do you remember?
"FOR BEHOLD, in those days and at that time when I shall reverse the captivity and restore the fortunes of Judah and Jerusalem, I will gather all nations and will bring them down into the Valley of Jehoshaphat, and there will I deal with and execute judgment upon them for their treatment of My people and of My heritage Israel, whom they have scattered among the nations and because they have divided My land." [Joel 3:1-2; Parallel Bible, KJV/Amplified Bible Commentary]
This verse is one of the most exciting in the entire Bible, because the first part of it has already been fulfilled, in our lifetime! God "reversed the captivity and restored the fortunes" of Judah and Jerusalem -- Israel -- on May 14, 1948! You can write this date in the margin of your Bible on Joel 3:1 and mark it "Fulfilled". Very few other prophecies have been so exactly fulfilled in modern history. Truly, God is consistently working in the life of Israel in this modern age!
Now, let us take a moment to talk about the Valley of Jehoshaphat.
Some of our readers have emailed us, asking about our belief about the Valley Jehoshaphat and the Day of the Lord. Most Bible scholars teach that the Valley of Jehoshaphat is the battle where Armageddon will be located, and they are entirely correct. A part of this standard teaching is that this is the Valley of Kidron, and to this we take exception. Listen to one Bible scholar explain about the Valley of Jehoshaphat:
"A valley where all nations shall be gathered by Jehovah for judgment [Joel 3:2-12]. At least as early as the time of Eusebius, in the 4th Century A.D., the Valley of Jehoshaphat was identified with the valley of Kidron, so that now Jews, Roman Catholics, and Mohammedans fix the scene of the last judgment here. This identification is only a conjecture, based on the cited passages and Zechariah 14. So far as the evidence goes, no valley actually bore this name." ["Illustrated Davis Dictionary of the Bible", P. 378]
The Easton Illustrated Bible Dictionary concurs, but goes a bit further:
"This is the name given in modern times to the valley between Jerusalem and the Mount of Olives, and the Kidron flows through it. Here Jehoshaphat overthrew the confederated enemies of Israel (Ps 83:6-8); and in this valley also God was to overthrow the Tyrians, Zidonians, etc. (Joel 3:4, 19), with an utter overthrow. This has been fulfilled; but Joel speaks of the final conflict, when God would destroy all Jerusalem's enemies, of whom Tyre and Zidon, etc., were types. The 'valley of Jehoshaphat' may therefore be simply regarded as a general term for the theatre of God's final judgments on the enemies of Israel."
Let us repeat the key understanding for you: "The 'valley of Jehoshaphat' may therefore be simply regarded as a general term for the theatre of God's final judgments on the enemies of Israel."
Another Bible scholar agrees: "As 'Jehoshaphat' means 'the judgment of Jehovah,' the valley of Jehoshaphat may be used as a general term for the theater of God's final judgments on Israel's foes." —Jamieson-Fausset-Brown Bible Commentary
Therefore, the Valley of Jehoshaphat is a generic term that describes the theater of God's final judgments on Israel's foes; the modern Middle East is chock full of bitter enemies of Israel, almost 300,000,000 Muslims who desperately want Israel destroyed, nations whose ancestors hated the Jews exceedingly. In fact, this entire area has been mistreating the Jews for several thousand years.
We believe the "Valley of Jehoshaphat" may very well be the entire Middle East. Joel 3 describes multitudes upon multitudes of nations being brought into the Valley of Jehoshaphat for judgment at the End of the Age. Today, almost 40 nations are pouring troops into Iraq, and we have already heard the US breathe fire and brimstone threats against Syria, Iran, Saudi Arabia, and even Pakistan, saying we are coming after you once we take Iraq out. Today (April 29, 2003), even as we are planning to declare an end to combat operations in Iraq, we are still shipping M1A Abrams Tanks from Germany to Iraq [www.IraqWar.com, April 29, 2003]. We are going to be in the Middle East -- the Valley of Jehoshaphat -- for a long, long time.
President Bush is finally right about something: "They can't run us out of the Middle East".
History will judge that President Bush's invasions of Afghanistan and Iraq led the world to the Valley of Jehoshaphat so that Daniel's 70th Week (Tribulation Period) can commence.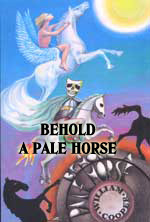 Behold A Pale Horse
VI. In a major embarrassment to President Bush, former President Gerald Ford planned a political ambush, to be launched as soon as he died!
NEWS BRIEF: "Ford attacks Bush over Iraq invasion in message from beyond the grave", The Guardian Unlimited (London), December 29, 2006
"President George Bush, accustomed to criticism from Republicans of his father's generation, suffered a rebuke from beyond the grave from the late president Gerald Ford yesterday in published comments calling the war on Iraq a mistake. In an interview with the Washington Post's Bob Woodward, granted on condition that it be published only after Mr Ford's death, the late president said he strongly disagreed with Mr Bush's stated justification for the war - that Saddam Hussein possessed weapons of mass destruction. He also suggested Mr Bush had departed from his overriding duty as president to act in America's national interest."
"I don't think I would have gone to war', Mr Ford told Woodward in an interview at his Colorado home in July 2004 ... While Mr Ford had praise for the performance of Mr Cheney and Mr Rumsfeld during his administration, he said the vice-president had turned 'pugnacious' in his most recent incarnation. "Rumsfeld and Cheney and the president made a big mistake in justifying going into the war in Iraq. They put the emphasis on weapons of mass destruction," Mr Ford said. 'And now, I've never publicly said I thought they made a mistake, but I felt very strongly it was an error in how they should justify what they were going to do'."
Did you catch that last phrase? Let us review it again:
"... I felt very strongly it was an error in how they should justify what they were going to do'."
In other words, President Ford recognized that the justification for going to war was undertaken AFTER the decision was made to go to war! The nonexistent Weapons of Mass Destruction Saddam supposedly possessed were simply the excuse to launch a war already planned. That has been Cutting Edge teaching from the beginning. In fact, we were warning in December, 2001, that Iraq was the next nation to be invaded. And, how did we know that? Because Bill Schnoebelen -- former Satanist and Freemason -- told me directly that he learned while still in the coven that the Bilderberger Group of 1954 made the decision that, toward the end of the period, America was going to lead an invasion of Iraq!
As a member of the Bilderbergers and of the CFR, President Ford was well aware of these facts; he was aware that President Bush was merely following the Illuminati Plan. Therefore, why is Ford now attacking Bush "from beyond the grave"?
The answer is that the Illuminati plans to discredit President Bush thoroughly, possibly even humiliatingly, in order to discredit and destroy the only two enemies they have ever admitted to having:
1) National Sovereignty -- the ability of a national ruler to take action based simply and only on what he perceives his national security needs to be. President Ford reiterated this principle twice during this interview with Woodward; yet, the Illuminati wants to take that prerogative away, forever. Since President Bush invaded Iraq solely on the basis of his authority as a national sovereign - against the will of the International Community - he will fatally damage this principle when his war turns out disastrously.
2) Fundamental Christianity -- Since President Bush claims to be a Christian, since too many thousands of pastors teach this lie to their people, and since Bush personally used the word, "Crusades" to describe his war, the world at large believes this war is the direct result of a President who literally believes the Book of Revelation!
Once Bush is discredited, he will take down both these Illuminati enemies, thus freeing the planned Masonic Christ from having to face those twin obstacles to his global rule.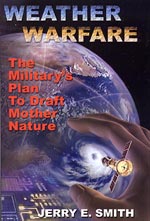 VII. A strong 7.1 earthquake struck just off the coast of Taiwan last week, cutting major undersea communications cables. Telephone and internet communications crashed all over Asia. This incident reveals just how vulnerable our modern society is to disruption
NEWS BRIEF: "Earthquake knocks Asia back to phone age, and beyond", International Herald Tribune, December 27, 2006
"It was a tsunami for the digital age, a collapse of the virtual world that radiated through much of Asia and beyond after an undersea earthquake late Tuesday off the coast of Taiwan. People woke Wednesday to find themselves without e-mail or the Internet and, in some cases, without telephone connections, cut off from the real world around them."
"The earthquake ruptured two of the undersea cables that are part of a communications fretwork that circles the globe. Coming on the second anniversary of the Asian tsunami that took 230,000 lives, it was a reminder of the world's increasing dependence on communications technology. Financial companies and technology services suffered most directly, with banking and securities trading all but crippled. Operations from travel agencies to newspapers to schools struggled to maintain their routines.
" 'You don't realize until you miss it how much you rely heavily on technology', said Andrew Clarke, a sales trader in Hong Kong. 'Stuff you took for granted has been taken away and you realize, 'Ah, back to the old way, using mobiles'— an old way that itself is not so old."
"In this time of rapid change, it is easy to forget how quickly innovations have become necessities, from mobile phones to the Internet to e-mail to instant messaging on both the computer and telephone. 'I'm completely dependent on the Internet', said Robert Halliday, an American writer based in Bangkok. 'If the Internet goes down for half a day people can just stay in bed in terms of getting any work done'."
Now, let us examine another article which provides additional information.
NEWS BRIEF: "Taiwan Quake Disrupts Phone, Web Service", ABC News, December 27, 2006
"TAIPEI, Taiwan - Telephone lines and Internet service went dead across much of Asia on Wednesday after two powerful earthquakes damaged undersea cables used by several countries to route calls and online traffic. Repairing the cables could take weeks because crews have to pull them up and transfer them to a ship for repair, said Lin Jen-hung, vice general manager of Chunghwa Telecom Co., Taiwan's largest phone company ... The quakes jolted Taiwan late Tuesday, setting off a tsunami alert on the second anniversary of the Dec. 26, 2004, waves and quake that killed 230,000 in nine countries from the Indonesian islands to east Africa. No large waves materialized this time..."
"Two cables were damaged, both off Taiwan's coast, Chunghwa said. The company reported a 50 percent loss of overall telephone capacity, with connections to China, Japan and Southeast Asia most affected. Chunghwa also said almost all of Taiwan's communications capacity with Malaysia, Singapore, Thailand and Hong Kong was disrupted. Also hard hit was telephone service to the U.S., where 60 percent of capacity was lost, the company said. Internet access in Beijing was cut or extremely slow, while Japanese customers were having trouble calling India and the Middle East. In South Korea, dozens of companies and institutions were affected, including the country's Foreign Ministry. Hong Kong telephone company PCCW Ltd., which also provides Internet service, said the quake cut its data capacity in half. Many Internet users were unable to access Web sites in parts of America, Taiwan and South Korea. Calls to Taiwan weren't connecting."
Western technology is truly a double-edged sword, for while it provides us with a huge amount of advantages, in both commerce and the military, it makes us so dependent upon that technology that it leaves us most vulnerable to attack by an enemy who holds nearly the same level of military technology, but whose economy is more primitive.
Don't think our Islamic enemy has not noticed!
VIII. With the world engulfed in either "Wars or Rumors of Wars", we should not be too surprised to learn that military contractors are getting financially fat, and expect to get even fatter!
NEWS BRIEF: "Heady Days for Makers of Weapons", The New York Times, December 26, 2006
"THESE are very good times for military contractors. Profits are up, their stocks are rising and Pentagon spending is reaching record levels. The only cloud might seem to be what the Democratic takeover of Congress could mean for their business. After all, this is an industry that has generally supported the Republican Party by sending about 60 percent of its political contributions to Republican candidates."
If modern history is any guide, American military contractors have little to fear from the Democrats taking control of Congress. During the Vietnam War era, Congress refused to cut back military spending even though it bitterly opposed the war. Congress could have brought American troops home in a heartbeat had it just cut the funding.
In like manner, this Democrat Congress is likely to blow a lot of rhetoric hot air - including a lot of "oversight" talk -- but not actually cut spending. Therefore, American military contractors can look forward to more years of exceedingly fact profits.
"... few in the military industry are worried. Next year's Pentagon budget is expected to exceed $560 billion, including spending for Iraq. And, sometime this spring, President Bush has indicated he will seek an additional $100 billion in supplemental spending in 2007 for Iraq and Afghanistan .... 'I wouldn't look for Democrats to make cuts in the defense budget', said Michael O'Hanlan, a military expert at the Brookings Institution. 'You didn't hear a lot about the defense budget in the last campaign and the Democrats know that you don't mess with the top line'."
" 'I think the Democrats will be on good behavior as long as the war continues and we have 150,000 troops in Iraq', said Paul Nisbet, an analyst with JSA Securities in Newport, R.I."
"Evidence of the industry's good fortune is reflected in the stocks of major contractors over the last year. At the end of 2005, the Lockheed Martin Corporation, the largest contractor, was trading around $62 a share. Now Lockheed is around $92 a share. Over the last year, Boeing, which holds the No. 2 position, saw its shares rise from about $66 a share to around almost $89 a share. Meanwhile, Raytheon stock has risen from around $39 a share to more than $53 a share in the last year and General Dynamics has gone from the high $50s a share to almost $74 a share over the same period.
"We certainly don't foresee any change," said Thomas Jurkowsky, a spokesman for Lockheed Martin. "You certainly cannot deny that there is a lot of uncertainty in the world — North Korea, Iran, Iraq. The Democratic Congress will see the reality of the dangerous world we live in, and will make decisions accordingly."
We could not have said it any better. As Governor George Wallace, said, "There ain't a dime's worth of difference between Republicans and Democrats"!
Republicans versus Democrats is simply an outworking of the Illuminati Dialectic Planned Struggle.
Once you understand this reality, you are on your way toward really comprehending the truth of the world in which we live.
-------- Posted Articles ---------------
"Are American Forces In Danger of Bloody Defeat In Iraq On A Scale of "Waterloo"?
"Evidence on the ground" suggests that Iraqi Insurgents, led by Iran, may be about ready to cut vulnerable supply lines from Kuwait to Baghdad, thus denying American forces basic supplies of fuel and ammunition needed to fight effectively.
If such a bloody defeat is inflicted on American forces, the process of discrediting President Bush will be nearly complete (Read NEWS1929).
http://www.cuttingedge.org/news/n2176.cfm
"NAFTA Taking Shape As A Nation - Currency Upheaval Prelude To Abandoning US Dollar, Replacing It With 'Amero'!"
Since 1997, Cutting Edge has followed the painstaking plan to eliminate Mexico, United States, and Canada so a newly merged nation called NAFTA (North American Free Trade Association) could take shape as a real nation -- with its own legislature, own president, own court system, own laws and most importantly, its very own currency!
Remember the motto of 33 degree Masonry - "Ordo Ab Chaos"--"order out of chaos." Bring financial chaos, then bring in the new, desired currency. -- http://www.cuttingedge.org/news/n2175.cfm
"PERFORMING MIRACLES"
Is It God's Exclusive Ability? I find it highly interesting that in their definition the editors of the dictionary made a distinction between "…supernatural in origin or as an act of God." They did not, as is the case with nearly everyone today, lump the two together (supernatural in origin and an act of God) by assuming that if it is a miracle God did it!
Remember, if God allows, Satan can perform supernatural miracles. Consider the prophecy:
"And all the inhabitants of the earth will fall down in adoration and pay him homage, everyone whose name has not been recorded in the Book of Life of the Lamb that was slain in sacrifice from the foundation of the world ... 13He performs great signs (startling miracles), even making fire fall from the sky to the earth in men's sight. And because of the signs (miracles) which he is allowed to perform in the presence of the first beast, he deceives those who inhabit the earth..." (Revelation 13:8, 13-14; KJV/Amplified Bible Commentary] -- http://www.cuttingedge.org/articles/p269.htm

"Peace on Earth - True or False?"
Would we have received Him? Would we have recognized Jesus as the long-awaited King?
Two thousand years ago, the masses neither believed nor accepted Him. Seeking an earthly kingdom ruled by a human king, some stretched His words to fit their vision. Others sought to kill Him. The reason? He made "good" people feel bad, for His message exposed their sin. -- http://www.cuttingedge.org/articles/db081.htm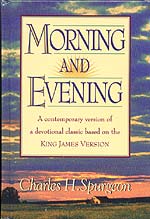 --------Concluding Inspiration ---------------"Hitherto hath the Lord helped us." 1 Samuel 7:12
The word "hitherto" seems like a hand pointing in the direction of the past. Twenty years or seventy, and yet, "hitherto the Lord hath helped!" Through poverty, through wealth, through sickness, through health, at home, abroad, on the land, on the sea, in honour, in dishonour, in perplexity, in joy, in trial, in triumph, in prayer, in temptation, "hitherto hath the Lord helped us!" We delight to look down a long avenue of trees. It is delightful to gaze from end to end of the long vista, a sort of verdant temple, with its branching pillars and its arches of leaves; even so look down the long aisles of your years, at the green boughs of mercy overhead, and the strong pillars of lovingkindness and faithfulness which bear up your joys. Are there no birds in yonder branches singing? Surely there must be many, and they all sing of mercy received "hitherto."

But the word also points forward. For when a man gets up to a certain mark and writes "hitherto," he is not yet at the end, there is still a distance to be traversed. More trials, more joys; more temptations, more triumphs; more prayers, more answers; more toils, more strength; more fights, more victories; and then come sickness, old age, disease, death. Is it over now? No! there is more yet-awakening in Jesu's likeness, thrones, harps, songs, psalms, white raiment, the face of Jesus, the society of saints, the glory of God, the fulness of eternity, the infinity of bliss. O be of good courage, believer, and with grateful confidence raise thy "Ebenezer," for--

He who hath helped thee hitherto
Will help thee all thy journey through.

When read in heaven's light how glorious and marvelous a prospect will thy "hitherto" unfold to thy grateful eye!
(C.H. Spurgeon, "Morning and Evening Devotions")
---
May Jesus Richly Bless You,
David Bay, Director
866-909-2850 Toll Free Customer Service - Order Line
803-356-2850 Toll Free Customer Service - Order Line
803-356-2860 Fax