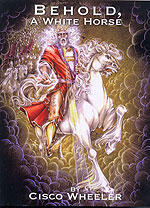 I. Israel's Prime Minister Netanyahu is said to be ready to make a major concession to the Palestinians so that a Palestinian State can be proclaimed!
The Prime Minister is reportedly ready to agree to move Israel to the pre-1967 borders!
NEWS BRIEF: "Why Netanyahu really wants Livni in his cabinet ", Haaretz News, 12/29/2009
"Prime Minister Benjamin Netanyahu is resurrecting the ghosts of Menachem Begin and Levi Eshkol, who created a unity government on the eve of the Six-Day War."
Wait a minute! Does this sentence mean that Netanyahu plans to go to all-out war? Not exactly.
However, the action the Prime Minister is getting ready to take probably will result in an all-out war with the Palestinians and their Arab allies surrounding Israel. Let us continue this news story so you may see exactly what is about to transpire. Hold on to your hats, for the news is big, very big!
"Netanyahu has agreed that the negotiations with the Palestinians will be based on the 1967 borders. This is one of the pillars of the statement of principles George Mitchell is slated to present during his next visit to the region in less than two weeks."
While virtually everyone has concluded that the "negotiations" between Obama's Special Envoy George Mitchell, the Israeli government and the Palestinian Authority has borne no fruit whatsoever, we have always understood that the agreement is a "done deal" and that it is simply a part of the Illuminati Plan for the Middle East.
The posturing of the Americans, the Israelis, and the Palestinians is simply a charade, an act, designed to make that which is pre-planned unfold as though it was spontaneous.
However, one factor proves that Netanyahu, Mitchell and Palestinian President Abbas are simply following a script lies in this one certainty: no genuine Conservative Israeli politician has ever and will never, accept Israel shriveling down to the pre-1967 borders. This plan has always been considered anathema to the Conservatives, for it means that Israel will be militarily indefensible.
Netanyahu is considered a Conservative. Therefore, we should expect that he would oppose shrinking Israel until his dying breath. However, if he does agree to shrink Israel, he is doing so because that is the Illuminati Plan.
It is also a fulfillment of prophecy:
"I will gather all nations and will bring them down into the Valley of Jehoshaphat, and there will I deal with and execute judgment upon them for [their treatment of] My people and of My heritage Israel, whom they have scattered among the nations and because they have divided My land." (Joel 3:2; Parallel Bible, KJV/Amplified Bible Commentary)
This prophecy literally means that the people on whom God is going to pour out His wrath are the ones who "divided My land". Who has devised a plan to divide God's Holy Land? The Illuminati created the Plan to begin in 1917 (Read Full details in NEWS2250 ), but they have drawn the Rothschild/Masonic leadership of Israel, Palestinian leaders, and Arab leaders allied with the West, into this plan.
While the Palestiniansand other Arab leaders will received their judgment in Zechariah 12 and Joel 3, the Masonic Israeli leadership will receive their physical judgment at the hands of the very Masonic Christ (Antichrist) whom they have raised up (Matthew 24:15-18).
Now, let us return to our featured story to see why Prime Minister Netanyahu is so anxious to bring some of the top leadership of the Kadima Party into his coalition.
"Netanyahu is not trying to enlarge his government because a new war is threatening Israel's citizens. Rather, he is scared the peace process will threaten the wholeness of his government. He needs Kadima to fill the ranks that will empty in the wake of the departure of his partners from Yisrael Beiteinu and the National Union, and perhaps also some members of the Likud."
This scenario is very predictable. As soon as Netanyahu announces his support of the pre-1967 Israel, all genuine Conservatives will leave his coalition. Leaders from the conservative political parties Yisrael Beiteinu and the National Union will instantly storm out of the Coalition, accusing the Prime Minister of treason as they walk out the door.
Therefore, Netanyahu is trying to bring Livni and other Kadima Party members into his coalition before he makes his earth shattering announcement. Since Livni has rejected the Prime Minister's offer, you can expect that his coalition will shatter rather quickly.
Will Livni be the next Prime Minister? That is possible, but my candidate for the post would be the former IDF general, Mofaz. He has already been waging an unofficial campaign for Prime Minister and would be welcomed by the Conservatives.
However, Mofaz will turn out to be just as controlled by the Illuminati as any Israeli leader, and once again, genuine Conservatives will be betrayed.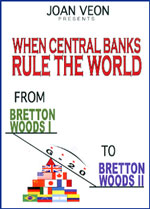 DVD
II. When Washington funneled all those trillions of dollars into the coffers of private companies, her officials became the owners and the bosses of these companies.
Just as the Fascist Model dictates, and just as Cutting Edge has been saying for over 10 years! (Read full details in NEWS2317).

NEWS BRIEF: "After the Bailouts, Washington's the Boss", Wall Street Journal, December 28, 2009
"In 2008 and 2009, Washington strove to save the economy. In 2010, Americans will get a clearer picture of how Washington has changed the economy. Only as the recession recedes will it become fully evident how permanently the state's role has expanded and whether, as a consequence, a new, hybrid strain of American capitalism is emerging."
This Wall Street Journal editor is being kind; American capitalism is dead and buried and an entirely new economic system has emerged. That system is called "Fascism" and is carefully explained in NEWS2317.
The new Fascist Economy is basically the private ownership of all Means of Production (factories, banks, insurance companies, mines, and raw materials) controlled by the Government. Fascism is a combination of Capitalism and Socialism.
That is where we are headed and believe me, Capitalism is dead.
"The government is a much bigger force in today's U.S. economy than it was before the financial crisis ... "The frontier between the state and market has shifted," says Daniel Yergin, whose 1998 book "Commanding Heights" chronicled the ascent of free-market forces starting in the 1980s. 'The realm of the state has been enlarged'."
What type of control over private companies does the Federal Government now exercise?
* "Today the U.S. government, directly or indirectly, underwrites nine of every 10 new residential mortgages, nearly twice the percentage before the crisis."
* "Just last week, the Treasury said it would cover an unlimited amount of losses at mortgage giants Fannie Mae and Freddie Mac through 2012."
* "For some businesses, Washington now looms larger, affecting everything from the choice of executives to the fate of car dealerships"
But, you say, if a company pays back its bailout money, they will then be free of the newly imposed government regulations, right? Not so fast.
" U.S. Bancorp has repaid its TARP money, but CEO Richard Davis nonetheless checked with Fed regulators in December to make sure it would be all right for the Minneapolis-based bank to raise its dividend. "We are still awaiting this guidance," Mr. Davis said in a statement..."
"Bank of America Corp. also has repaid its aid, freeing itself from the condition lenders hate most about the bailouts: Treasury oversight of executive pay. Even so, it sought the Treasury's advice on a pay package before hiring a new chief executive."
The real reason for the tremendous degree of economic turmoil was to overthrow the existing system of Capitalism and set the new Fascist Economy into place. That is now occurring and the economy will never be the same again. Government regulations will always be a controlling factor. Japan has been under a Fascist Economy since World War II and you can see the wealth which their economy has bestowed upon her individual citizens.
As we stated 12 years ago, the planned economy of the New World Order is Fascism.
Once this new global economy is set up and running, the Masonic Antichrist will not be far behind.
DVD
III. Immediately on the heels of the inept underwear bomber's unsuccessful attempt to blow a jetliner out of the air, key officials are trumpeting their belief that any person accused of terrorism loses their Constitutional rights and liberties!
A person does not lose his Constitutional protection only after he is convicted in a court of law; no, he loses his protection immediately upon being charged.
Can you see the encroaching dictatorship?
NEWS BRIEF: "Tom Ridge: Terror suspect doesn't deserve 'full range' of Constitutional rights", CNN News, December 29, 2009
"The man who allegedly lit an explosive on board a U.S.-bound international flight deserves none of the constitutional protections afforded American citizens, a former top Bush administration official said Monday."
"I take a look at this individual who has been charged criminally, does that mean he gets his Miranda warnings? The only information we get is if he volunteers it?" Ridge said. "He's not a citizen of this country. He's a terrorist, and I don't think he deserves the full range of protections of our criminal justice system embodied in the Constitution of the United States'."
As we have been warning since the attacks on 9/11, if the government can refuse to grant the liberties and protections which have normally been granted to foreign nationals accused of a crime, that same government can one day refuse to grant Constitutional protections against American citizens accused of a terrorist crime -- "Domestic Terrorist" is the exact term.
The degree of protection of foreign nationals serves as the dove bird in a mine tunnel; when you see that bird dead, you know that deadly poisons are in the air. Likewise, when you see foreign nationals denied these elementary rights and protections which have historically been granted to accused foreigners, you know that the air is filled with a deadly poison which shall soon kill naturally born American citizens.
The assault on our Constitutional guarantees is far more serious than a "shoe bomber" or an "Underwear Bomber". The assault on our liberties is designed to impose a strict dictatorship on us all, in the name of protecting us against those dastardly Islamic terrorists.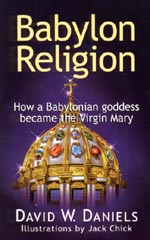 IV. Shocker! The Roman Catholic Church teaches that men can become gods!
Quoting from the Catechism:
"Catechism of the Catholic Church: ARTICLE 3
"HE WAS CONCEIVED BY THE POWER OF THE HOLY SPIRIT,
AND WAS BORN OF THE VIRGIN MARY"
The Word became flesh to make us "partakers of the divine nature":78 "For this is why the Word became man, and the Son of God became the Son of man: so that man, by entering into communion with the Word and thus receiving divine sonship, might become a son of God."79 "For the Son of God became man so that we might become God."80 "The only-begotten Son of God, wanting to make us sharers in his divinity, assumed our nature, so that he, made man, might make men gods."81 ( 460)

Thus, Rome has aligned her teaching with Mormonism, Freemasonry, and the New Age, all of which teach that men gradually can ascend into godhood. This belief is essential if people will accept Antichrist and his radical teachings.
Rome is now uniting all religions under her umbrella.
First, the Roman Catholic Church adopted most of her unique teachings from the Babylonian Mysteries Religion.
Secondly, Rome adopted the Babylonian goddess worship by renaming her the Virgin Mary and surrounding her with Christian words and concepts.
Now, Rome has gone the last mile in fulfilling her Babylonian roots; she is teaching that man can become gods.
Therefore, the Vatican can attract all religions of the world to her leadership -- and that is the Plan.
The appearance of Antichrist cannot be far behind.