News Alert & Bookstore Bulletin

Monday, June 6, 2011

Customer Service 1-800-451-8211

Scheduled News Alerts/Newsletters

Mon. 11am - Alert

Thurs. 6pm - Alert
Key Events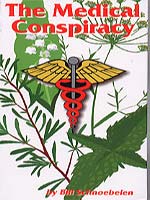 I. Finally, the Establishment is starting to drop its fake support for anti-drug laws!
According to the Six Step Attitudinal Change Plan, this editorial represents Step 1 toward the goal of legalizing drugs completely!
NEWS BRIEF: "We should end our disastrous war on drugs", Editorial by Martin Wolf, June 3, 2011
"The global war on drugs has failed. Readers should not take my word for this. It is the opening sentence of a report on the failures of prohibition from an independent Global Commission on Drug Policy. What makes this report astonishing is not its content, now widely accepted among disinterested people, but who is associated with it. Among signatories are George Shultz, former US secretary of state, Paul Volcker, former chairman of the Federal Reserve, Kofi Annan, former secretary general of the United Nations, Fernando Henrique Cardoso, former president of Brazil, Ernesto Zedillo, former president of Mexico and Javier Solana, former European Union high representative for foreign and security policy. Salute them all. They are honourable people prepared to state that the policy on which the world has engaged for decades, at the behest of the US, is a disaster."
All these high-ranking men are top-level Illuminati, which strongly hints that this entire effort is spearheaded by the Global Elite.
But, the main understanding we need to glean from this listing of all these luminaries in support of drug legalization is that this editorial represents the beginning of the "Six Step Attitudinal Change Plan"! et us review this plan and see how it is applicable to this sad situation.
SIX STEP ATTITUDINAL CHANGE PLAN
Step 1. Some practice so offensive that it can scarcely be discussed in public is advocated by a RESPECTED expert in a RESPECTED forum.
Step 2. At first, the public is shocked, then outraged.
Step 3. But, the VERY FACT that such a thing could be publicly debated becomes the SUBJECT
of the debate.
Step 4. In the process, sheer repetition of the shocking subject under discussion gradually dulling its effect.
Step 5. People then are no longer shocked by the subject.
Step 6. No longer outraged, people begin to argue for positions to moderate the extreme; or, they accept the premise, challenging, instead, the means to ACHIEVE it.
This insidious, nearly invisible, method of changing the deeply-held attitudes of people is being successfully directed toward the American population as a whole. Millions of people are experiencing attitudinal changes on a wide variety of subjects today. This attitudinal change is essential to achieving the New World Order. This article is likely the first salvo os a Mass Media effort to convince Americans that our society needs to legalize drugs.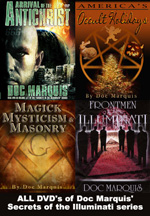 DVD Set
II. President Obama is said to be considering a more radical pullout pace from Afghanistan.
NEWS BRIEF: "Steeper U.S. pullout raised as option for Afghanistan", Mercury News, 6/5/2011
"President Barack Obama's national security team is contemplating troop reductions in Afghanistan that would be steeper than those discussed even a few weeks ago, with some officials arguing that such a change is justified by the rising cost of the war and the death of Osama bin Laden. These new 'strategic considerations', along with a desire to find new ways to press the Afghan president, Hamid Karzai, to get more of his forces to take the lead, are combining to create a counterweight to an approach favored by top military commanders in the field, who want gradual cuts that would keep U.S. forces at a much higher combat strength well into next year, senior administration officials said. "
Now that Western Europe and the United States are expanding their wars in Regional Governments #7 and #8 in the Club of Rome Plan, faster pullouts from both Iraq and Afghanistan make a whole lot of sense. The goal of overthrowing tghe strongman dictatorships of Iraq and Afghanistan has been accomplished. Now the time has arrived for the same pattern to be repeated in Northern Africa / Middle East (Regional Government #7) and in Central / Southern Africa (Regional Government #8).
Freeing up troops and resources is a top priority right now.
---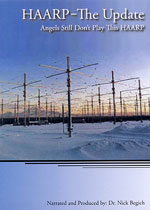 DVD
New Headline News Article
Japan's Industrial Base and America's Heartland Are Under Attack, Being Devastated By Unprecedented Devastation From Tornadoes, Earthquakes And Floods
Who has declared war on us, using weather as their weapon?
Perhaps it is time to take Defense Secretary William Cohen seriously when he revealed in 1997 that scientists control weather, set off volcanoes and earthquakes remotely through electromagnetic waves.
Defense Secretary of Defense said of scientific control of weather -- "It is real"!
http://www.cuttingedge.org/news/n2447.cfm
---
New Bible Study Book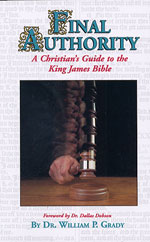 "Final Authority: A Christian's Guide To the King James Bible"
History Endorses the KJV -- 'Final Authority' exposes the deceit behind many of the common charges leveled against the A.D. 1611 Authorized Version.
With the fourth-century codices Vaticanus and Sinaiticus being recommended as the two most reliable manuscripts worthy of supplanting the time-honored Textus Receptus, the reader learns the facts of their defective character which reveal their disagreement with each other in over 3,000 places in the Gospels alone.
In short, 'Final Authority' addresses those issues rarely discussed by critics of the King James Bible. As well as the information given above, the reader will learn the following: • Who were the King James translators? • Who were the translators of later Bible versions? • What's wrong with the NIV? • Is the New King James really a King James version? • How involved are Jesuit agents in the attack against the KJV? • and much more!
392 pages - http://www.cuttingedge.org/detail.cfm?ID=2330
---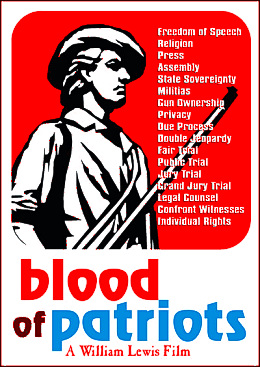 "Blood of Patriots!"
"Returning To The Original Founding Father Vision For America"
New Dynamic DVD!
What has happened to the country our Founding Fathers established, a new country free from government intrusion in every aspect of our lives?
1) Dictatorial Congress passing laws without reading them; 2) USA Patriot Act; 3) End of Habeas Corpus; 4) End of Posse Committees; 5) Real I.D. Act; 6) Model Emergency Health Powers Act; National Health Care.
We've already lost so much…Is it too late to turn back? How do we go about returning freedom to the population? What do we do? After all, those who do not learn from their history are destined to repeat it.
'Blood of Patriots' delves into the debates and thoughts of those who forged this nation. With the help of our Founding Fathers and the Bill of Rights, Blood of Patriots paints a clear picture of the rights we, the population of the United States, should hold dear and expect.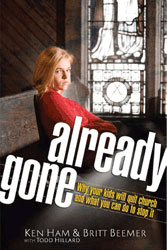 "Already Gone" DVD
"America's churches have lost an entire generation of believers"
Emphasis is on High School Students
If you look around in your church today, two-thirds of the young people who are sitting among us have already left in their hearts; soon they will be gone for good.
This is the alarming conclusion from a study Answers in Genesis commissioned from America's Research Group, led by respected researcher Britt Beemer. The results may unnerve you - they may shake long-held assumptions to the core - but these results need to be taken seriously by the church.
Already Gone reveals: • Why America's churches have lost an entire generation of believers • The views of 1,000 twenty-somethings, solidly raised in the church but no longer attending - and their reasons why • Relevant statistical data effectively teamed with powerful apologetics.
The study found that we are losing our kids in elementary, middle school, and high school rather than college, and the "Sunday school syndrome" is contributing to the epidemic, rather than helping alleviate it. This is an alarming wake-up call for the church, showing how our programs and our approaches to Christian education are failing...and our children are paying the price. Though the statistics reveal a huge disconnect taking place between our children and their church experience, Already Gone shows how to fight back for our families, our churches, and our world. We can make a difference today that will affect the statistics of tomorrow in a positive and Christ-focused way! http://www.cuttingedge.org/detail.cfm?ID=2327
Declaring Truth About Mormonism

"Mormonism's Temple of Doom - 2012 Election Alert"

New 2-DVD Set by Bill Schnoebelen

Dynamic Trailer - What's Under That Dome?

Schnoebelen was told by his Coven Master that, if he ever got into trouble, he was to join the Mormon Church because it was 'created by Witches for Witches'! But, in the past 50 years, the Mormon (LDS) Church has managed to grow from a small fringe cult to a major world religion of considerable respectability. Mormons like Mitt Romney and Glenn Beck have achieved amazing followings and many Americans have come to believe that Mormons are just another Christian denomination with fine, conservative, family-based values.

However, beneath the sweet surface of LDS Public Relations, there lurks one of the most dark and twisted religions to emerge in American history. You will discover that, just as Mormonism is not Christian, the Mormon Family is not the same as the Christian Family.

We include a section warning genuine Christians not to support a Mormon for President, providing critical Scriptural references. Evangelical leaders are already urging Christians to support a Mormon for President. http://www.cuttingedge.org/detail.cfm?ID=2297




---

"Combo Offer DVD: Secrets of the Illuminati"

All Six Titles by Doc Marquis, 7 DVDs, , Save $80

Regularly $229.94, Now Only $149.94, You Save $80

Each of these unique DVD's provides information on a part of the Illuminati Plan which only a former Satanist / Illuminati would know. Furthermore, much of the information Doc Marquis provides is the 'Oral Plan', which is the parts of the plan to produce Antichrist which is so evil that it is never written down.

6 DVD titles, over 18 hours of teaching, Save $80

Doc Marquis uses the King James Bible

Trailer Available At Each Item's Location in the Shopping Cart - http://www.cuttingedge.org/detail.cfm?ID=2249


---

Call us for Customer Service at 800-451-8211

Subscription Promotion

Cutting Edge cannot continue unless we keep a certain level of Yearly Subscriptions and so once or twice a year we run a special giveaway subscription offer. Please reach out at this most difficult time to help support Cutting Edge Ministries. We are reaching 120,000 people a year with the Gospel in five languages so your subscription will enable that wonderful spiritual eternal fruit to continue.

One Year Subscription - Choose 1 FREE Item

Two Year Subscription - Choose 2 FREE Items

Three Year Subscription - Choose 3 FREE Items

Four Year Subscription - Choose 4 FREE Items

Click here to subscribe or just check out the gift options:

---
View Our Entire Video Viewing Room
As always we ask you to pray daily for this ministry.
Be sure to visit the Sale items and Special offers sections where you will find 28 Special offers and 121 items on Sale.
David Bay, Director, Cutting Edge Ministries
1792 South Lake Drive, Ste. 90 PMB 300, Lexington, SC 29073

800-451-8211