News Alert & Bookstore Bulletin

Monday, September 19, 2011

Customer Service 1-800-451-8211

Scheduled News Alerts/Newsletters

Mon. 11am - Alert

Thurs. 6pm - Alert
NEW!! Cutting Edge DVD, by Mac Dominick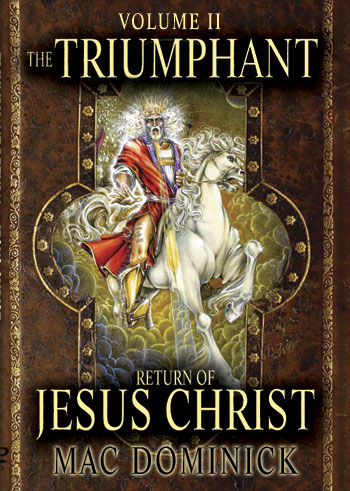 "The Triumphant Return of Jesus Christ - Volume II - Blessed Hope"
Through current events, Satan is building his One World Church, the One World Antichrist and the One World Religion to be headed by the False Prophet.
This DVD deals with the One World Church and the One World Government. Emphasis is laid on the building of the prophesied 10-Nation confederation and how Antichrist will arise once thie Plan is fully worked out.
The False Prophet will lead the One World Church and be headed by the Pontiff of Rome. Current events are pointing resolutely to the reality that the False Religious Prophet is the Pope, whomever he is at the time.
This DVD teaches the reality of the Pre-Tribulation Rapture and how this blessed hope of the Christian is becoming more obvious with each passing day.
Dispensationalism is discussed and taught and presented as the only way in which we can make sense of God's prophetic time line and the difference God makes between Israel and the Church.
Over 2 hours, single DVD.
Mac uses the King James Version
http://www.cuttingedge.org/detail.cfm?ID=2365
---
Key Events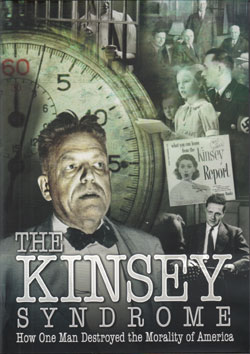 DVD
I. The California legislature has now passed a bill which the public school system is now empowered to force children as young as 12 years of age to accept vaccination for Sexually Transmitted Diseases!
Parents, wake up! It is high time to get your children out of Public Schools!
NEWS BRIEF: "A Parent's Horrid Nightmare: Coming Soon to YOUR State?". Mercola.com, September 16 2011
"The state of California has just passed bill AB499, which will permit minor children as young as 12 years old to be vaccinated with sexually transmitted disease vaccines like Gardasil without parental knowledge or parental consent. This means that if you live in California, school or medical personnel would be allowed to vaccinate your child against an STD without your ever knowing it."
What a nightmare!!
A few decades ago, parents were protesting that public schools were teaching sex education to children as young as 12 years of age,. without parental approval. Now, the state of California has passed a bill which will empower educators to give vaccinations to their 12-year-old girls without parental consent or knowledge! However, come to think about it, I suppose this action is needed to stem the dramatic increase in STD's which have occurred because schools are teaching sex education to youngsters as young as 12!
In fact, American public schools have reached this point only after "The Kinsey Syndrome" has percolated through society since he released his studies in 1948 and in 1953. These publications created an immediate uproar because they discussed subjects openly which had heretofore been taboo and because it was revealed that Kinsey had collaborated with child molesters to obtain his data. His studies also challenged traditional Judeo-christian sexual values, and set in motion a morality change that created the "sex and drug" era when hippies boldly flaunted both their sexual activities and their drug use.
Now, this Kinsey syndrome has produced a dramatic change in California public schools, where 12-year-old children can be vaccinated without parental knowledge or consent.
Do parents have any options?
"As Barbara Loe Fisher of the National Vaccine Information Center (NVIC) has stated, informed consent is a human right. 'The right to voluntary, informed consent to a medical intervention, including use of a pharmaceutical product such as a vaccine that can injure or kill you or your child, is a human right. While the State may have the legal authority to mandate use of vaccines, nobody has the moral authority to FORCE you to get vaccinated or vaccinate your child without your voluntary, informed consent', she says."
Californians need to act now, before the governor signs this bill into law. It has long been said that, "as California goes, so goes the nation"!
However, Christian parents should simply "bite the bullet" and yank their precious children out of Public Schools, for the following reasons:
1) Public Schools have textbooks now that have been systematically "dumbed down" since World War II.
2) These textbooks no longer teach a child academically; but, history, social studies and even English textbooks do a really good job in indoctrinating our children so that, one day, they will be good, obedient New World Order citizens. Public School Education creates a mental box in each child within which they are expected to act and believe for the rest of their lives. Please take a moment to read our archived Headline News article, NEWS1558, entitled, "BREAKING OUT OF THE MENTAL BOX -- LEARNING TO THINK IN THE OPPOSITE DIRECTION OF PROPAGANDA TO FIND THE TRUTH "
3) Public Schools have not physically disciplined student for over 30 years now. As a result, the children run the school system and officials have had to call in the police to crack heads to try to maintain order.
4) Public Schools are hotbeds of sexual activity, as many students mate like animals. Biblical values are forbidden to be taught and are laughed out of the classroom.
The time is late, but we must act to protect our precious children. Private schools and home schooling are viable options for Christian parents. Take action now!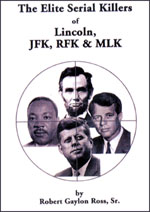 DVD
II. The Obama Administration continues to old Bush doctrine of unilateral assassinations of any "terrorist" suspect anywhere in the world at any time.
Since the attacks of 9/11, we have been warning that this unilateral assassination policy will one day be turned against American citizens whom the government will one day call "terrorist".
NEWS BRIEF: "U.S. defends unilateral capture or kill doctrine", Miami Herald, 9.17.11
"WASHINGTON -- The U.S. will keep targeting al-Qaida anywhere in the world, including in countries unable or unwilling to do it themselves, the top U.S. counter terror official said Friday. White House counter terror chief John Brennan laid out what could be called the Osama bin Laden raid doctrine, in remarks at Harvard Law School. He says under international law, the U.S. can protect itself with pre-emptive action against suspects the U.S. believes present an imminent threat, wherever they are."
Average American citizens should be very upset and concerned over this defense of murdering "terrorist suspects" for three reasons:
1) Like the Phoenix assassination program in the Vietnam War, many of these murdered suspects are probably innocent.
2) One day, this program is going to be turned inward, against American citizens. We have always been the ultimate target -- not the supposed terrorists who bombed us on 9/11. You see, we are the final target because the Constitution which provides us with our freedoms and rights and liberties is the final target; once the Constitution is destroyed, then the planned "Absolute Dictatorship" can be brutally imposed.
3) These assassinations further anger average Arab citizens in the countries in which they are carried out, thus further destabilizing the entire region. The governments which allow these strikes are also weakened, thus preparing them for the fall which will allow Regional Government #7 to be established.
Now, let us return to this featured article:
"That amounts to a legal defense of the unilateral Navy SEAL raid into Pakistan that killed al-Qaida mastermind bin Laden in May, angering Pakistan. It also explains the thinking behind other covert counterterrorist action, like the CIA's armed drone campaign that only this week killed a top al-Qaida operative in Pakistan's tribal areas. The Obama administration has quadrupled drone strikes against al-Qaida targets since taking office. The Obama administration has more recently expanded drone strikes and the occasional special-operations raid into areas like Somalia, where the weak government may be willing to fight al-Qaida but lacks the resources."
Many people find it incredible that Barack Obama would continue this assassination / drone attack policy which he vigorously attacked during the 2008 election. He promised his followers that he would stop the drone attacks; however, he immediately betrayed his followers on this issue as soon as he entered the White House. Why would Obama so blatantly go against his promise?
He is not so much a Democrat as he is an Illuminati. Since this assassination program has always been a part of the Illuminati Plan -- as our DVD above proves -- Obama had no trouble violating his campaign promise. This incident further proves our basic contention that there is no real difference between Republican and Democrat, as the leaders of both parties are equally committed to the New World Order.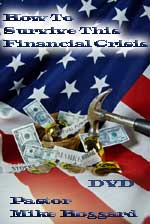 III. Europe continues to be wracked with economic troubles as she attempts to finally bring all E.U. countries into submission to E.U. policies.
NEWS BRIEF: "EU debt crisis being used to consolidate political control", Activist Post, Saturday, September 17, 2011
"Fear is being laid on thick as another "crisis" is being used in an attempt to consolidate political power. This time-honored tactic looks like it is now getting the final push in Europe as financial leaders and presidents alike call for a United States of Europe to avert collapse. The message is clear coming from the establishment: form a more centrally-controlled political and economic union or you will suffer."
For nearly 250 years, the Illuminati has firmly followed the premise that "Conflict brings about change and controlled conflict brings about controlled change". This premise has been called the "Dialectic Struggle".
The premise is that, in order to bring about the change you desire, you simply have to create a severe crisis. Once the people are frightened by this contrived "crisis", they will allow the change to be made which the Illuminati wanted from the beginning. Following this doctrine, the Global Elite has now initiated a global and a regional series of economic crises, out of which can come the desired economic changes, i.e., a Regional and a Global Economy in which nations surrender their sovereignty.
Let us return to our featured article:
"It's become obvious that this has been the plan all along. 'If you have a currency union, you certainly also need more elements of a political and of an economic union. That was clear from the outset when we started this project some 10, 15 years ago', said the Luxembourg finance minister Frieden. However, many nations have not been so quick to give up their sovereignty and economic independence. Therefore, a good crisis is needed, followed by a coordinated chorus of experts to sway public opinion and policy."
Therefore, the European debt crisis has been created so that the Illuminati can finally have their European Union, Supernation #2 in the Club of Rome plan. Remember, this plan for a supernation involves both economics and political control. And, as this paragraph, above, indicates, this was the plan of 15 years ago. However, the overall plan for a European supernation goes back to the days of Adolf Hitler, when he tried to unite Europe militarily so that it could be a supernation in his New World Order.
"So, the perpetrators of the so-called crisis are speaking in one voice to avoid disaster; Give us more control over taxation and policy and we'll maintain the misery at current levels. Even though the financial crisis was manufactured specifically for this power grab, the threat of collapse remains very real as the banks can turn out the lights anytime they want. If threats fail to bring all dissenting nations into the fold, they'll simply make good on their promise to tighten the debt/austerity screws until the tortured submit to their demands."
These principles of a contrived crisis are also being followed in the current recession in the United States. Our leaders wanted to overthrow Capitalism so they could institute Fascism. Starting in September, 2008, they initiated what many thought was imminent disaster; however, their "bailout" monies created a Fascist economy, just as the Plan foresaw.
Now, the crisis has to be continued at a lower crisis level until all aspects of this transition to a Fascist economy can be implemented.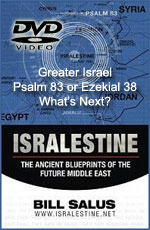 IV. In a switch in tactics, the Palestinians have decided to take their unilateral statehood proposal to the U.N. Security Council, not the General Assembly!
Has President Obama privately assured them that he will not cast an American veto?
NEWS BRIEF: "Erdogan to Abbas: The time has come to wave the Palestinian flag at UN ", The New York Times, September 17, 2011
"The Palestinian decision to apply for full United Nations membership at the Security Council, announced Friday by President Mahmoud Abbas, was the most viable of the only options possible: surrender, return to violence or appeal to the international community, a senior Palestinian official said Saturday ... The official, Nabil Shaath ... said that the appeal would change the ground rules of the conflict, and that although the Obama administration had vowed to veto the request and Israel had threatened punitive countermeasures, the Arab uprisings should make them reconsider."
I cannot imagine why the Palestinians would decide not to take their demand for statehood to the Security Council, not the General Assembly. In the Assembly, they would be guaranteed a pro-Palestinian majority and they would not face a veto from the Americans. The only way in which this change in tactics makes any sense whatsoever is that they have been privately assured that President Obama would not cast a veto.
Going to the Security Council also puts each of its members under real scrutiny. Pro-Palestinian supporters throughout the world would clearly see which Security Council member had voted to deny the Palestinians their nation.
Remember, this prophecy is now being fulfilled, in our Daily News.
"They shall call its nobles to proclaim the kingdom, but nothing shall be there, and all its princes shall be no more." (Isaiah 34:12; Parallel Bible, KJV/amplified Bible Commentary)
The Palestinians may very well win their bid at the United Nations to be declared a nation, but nothing shall ever come of it. And, soon after people realize that a Palestinian Nation will never occur, war will erupt which shall fulfill the third part of this prophecy -- "all its princes shall be no more."
Please take a few moments to read our Archived Headline News article which describe this final result perfectly:
NEWS2095, entitled, "LEADING ORTHODOX JEWISH SCHOLARS CONFIRM CUTTING EDGE TEACHING THAT TODAY'S PALESTINIANS ARE THE "HOUSE OF ESAU" (Obadiah 15-18)"
---
New! Pastor Hoggard DVD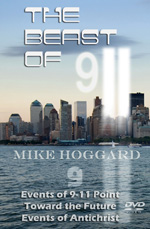 "The Beast of 9-11"
Pastor Mike Hoggard examines the events of 9-11 in light of Holy Scriptures exposing deeper meanings than the popular conspiracy theories today. Using Bible numerics and patterns, Pastor Mike shows that the public is being subtly conditioned to accept the coming kingdom of the anti-Christ and to willingly take the mark of the beast.
True answers for these world-shaking events are found in the KJV. In this video we learn what the numbers nine, eleven and four mean and how they connect from Noah's days to the Twin Towers to future events in the Book of Revelation. Pastor Mike demonstrates that the numbers 9 and 11 are in government logos, memorial sites, advertising; space missions and even movies!
NOW is the time to educate yourself, your family and friends of the evil coming upon the earth. http://www.cuttingedge.org/detail.cfm?ID=2363
---
NEW By Chris Pinto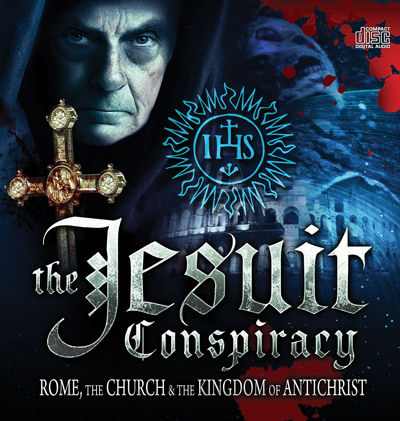 "The Jesuit Conspiracy: Rome, The Church And The Kingdom of Antichrist "
"My history of the Jesuits is not eloquently written ... If ever there was a body of men who merited eternal damnation on earth and in hell, it is this Society of Loyola." - John Adams, President of the United States

"It is my opinion that if the liberties of this country – the United States of America – are destroyed, it will be by the subtlety of the Roman Catholic Jesuit priests …" – Marquis de LaFayette, Revolutionary War hero
Discover the political role of the Jesuits in the Great Inquisition, the American Civil War, Vietnam, World War II and Nazi Germany.
Additionally, learn of their spiritual agenda in the United States through the Ecumenical Movement, Dominionism and the New World Order.
CD, MP3 Format, by Chris Pinto - 3 hours 23 minutes of teaching - http://www.cuttingedge.org/detail.cfm?ID=2360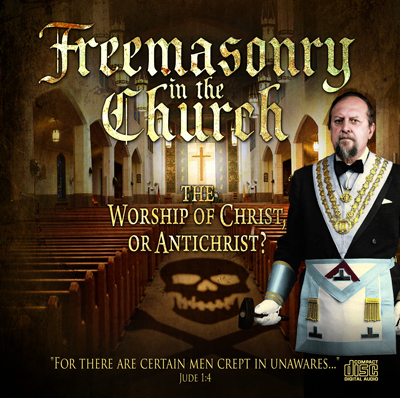 "Freemasonry In The Church: Worship of Christ or Antichrist"
"I'm Lucifer!" exclaims an elderly man, "And I'm pure and virtuous, and holy!" Incredibly, this same man goes on to say that he is a Christian, and insists that Jesus Christ is his Lord. How can he be "Lucifer" and a follower of Christ? "Because I'm out helping people," he says.
Such is the declaration made by a modern Freemason, and is indicative of perhaps the greatest spiritual cancer afflicting the Church in America today. There are literally thousands of pastors, elders, deacons and regular members in churches that are involved in Masonry. But is their worship toward the Lord Jesus Christ? Or after the spirit of antichrist?
In this dynamic and powerful audio CD, documentary filmmaker Chris Pinto explores the issue of Freemasonry in the Church, and how this secret society is working to change the Gospel and undermine the Christian faith.
CD, MP 3 format, by Chris Pinto, 4 hours 21 minutes of teaching - http://www.cuttingedge.org/detail.cfm?ID=2359
---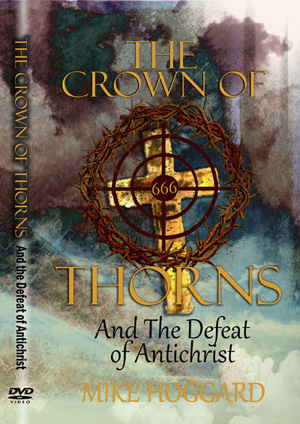 "The Crown of Thorns and the Defeat of Antichrist" - New DVD by Pastor Hoggard

The first time Pastor Hoggard ever saw the movie The Omen, he was amazed at the occult and biblical symbolism embedded in the film, including the name given for the Antichrist.
In this latest video from Michael Hoggard, he reveals the secrets behind the Masonic symbol of the acacia tree and the construction of the wilderness tabernacle, including the symbolism of the crown of thorns on the head of Jesus Christ.
This teaching reveals from the scriptures why many major denominations, ministries, well-known Christian leaders, and churches are moving rapidly toward the great falling away.
Of course, prophecy of 2 Thess 2 reveals that the Great Falling Away must occur before Antichrist can arise! This connection is so vital for people to understand. Pastor Hoggard makes it quite plain, as he is so good at doing. Order Now
Click Here To See All 46 DVD's By Pastor Hoggard
---
NEW BOOK - Return of the Antichrist And The New World Order

The Fallen Angels of Antichrist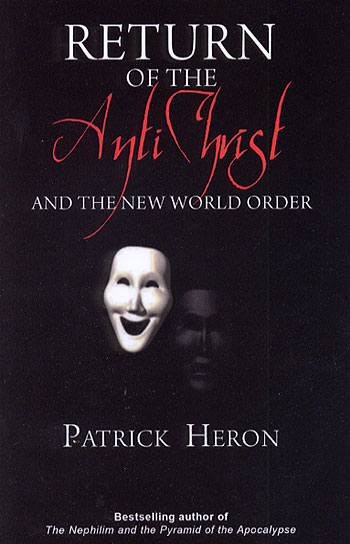 WARNING This book is not fiction and may change your life forever!

This book is an in-depth study of the Beast's past, present and future which debunks most of the common and accepted assumptions of the Antichrist and instead presents a sculpturally based study of he who is to come; The Beast who ascends out of the Abyss having seven heads and ten horns.
Genesis 6:4: "The Nephilim were on the earth in those days and also after that…they were the heroes of old, men of renown." Nephilim in Hebrew means 'the fallen ones'. These were evil fallen angels who appeared on the earth in those days and caused the violence, bloodshed and chaos which resulted in a world-wide Flood. "As it was…so shall it be." After the Apocalypse begins, these same fallen angels, plus Satan and all the rest of those that rebelled with him, will once again manifest on earth in plain sight. They will be led by a man most call The Antichrist. But in Revelation he is not given this name. John refers to him as The Beast from the Abyss. ORDER YOURS TODAY

Be sure to visit our Face Book page
and like us so we can keep you updated
and you can share us with your friends.
---
Aliens, Sons of God & Genesis 6

NEW DVD - The Ancient Book of Enoch: The First Book Ever Written
by J. R. Church & Gary Stearman
Order now
The Book of Enoch is a treasure, perhaps hidden away just for these last days. Many know of it but few know of its contents. Can this ancient text be trusted? Is it credible? In this 6-hour DVD series, J. R. Church and Gary Stearman take you on a comprehensive, cover-to-cover tour of this amazing book. You will learn about the fallen angels who entered Earth through a "stargate," located on the peak of Mt. Hermon, where they swore an oath to complete their corrupting work among men. Enoch enters a flying house and journeys to heaven, shell and all around the world! His descriptions are absolutely breathtaking in their realism; he literally travels through time!
Although never placed in the canon of Scripture, it has long been held, by both Jews and Gentiles alike, to be an authentic and valuable work. J. R. Church was always fascinated, but frustrated, that so little credible research had been done on it. He wanted to compare the writings of Enoch to the Bible and searched in vain for a usable commentary. So he wrote his own! The results of his lengthy research and study are on these four amazingly informative DVD's.
* Watch TV Interview on "The Ancient Book of Enoch"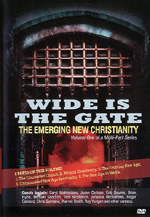 "Wide Is The Gate"
"The Emerging New/Old Paradigm Shift"
DVD - 3hrs 20 minutes
A look into the invasion of the old New Age Movement in today's Post Modern Church. Today's new brand of Christianity has a different gospel and is targeting thousands of the younger generation with a so-called hip, cool, experiential spirituality, much of which is embracing the mysticism of Roman Catholicism with its ecumenical philosophy of uniting people from all faiths to work together and bring about a new world of peace and harmony. This notion dovetails with the heart of New Age thinking and the utopian ideals of many world religions who all await their religious leaders and dreams of world domination.
The dangerous result of this new spirituality in the church is bringing about the rise of today's "Christianized" occultism. It's stretching its tentacles around the souls of unsuspecting youth, setting them up for the lie that subjective emotions of "power" and "experience" are "feelings" to be held higher than an objective walk in the Christian Faith, based in Truth found in the Pure Word of God. The Holy Bible is presented as unattainable truth: "stuffy", "dry" and "churchy"
A true "signs of the times" videos! The apostasy of the Church is here now and is taking over. Is your church threatened? Watch the trailer.
---
The Watchers Have Returned!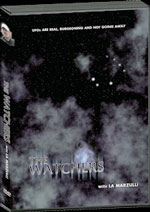 "The Watchers: UFO's Are Not Going Away"
New DVD by Dr. Marzulli - Recognized Expert On The Nephilim
Dr. LA Marzulli has produced a spectacular DVD on the UFO phenomenon, one of the most confusing and unexplained mysteries of our time. Until now. Marzulli offers his own unique perspective on the subject and how this deception plays a part in end-time prophecy. When will the world meet these alien creatures in their flying machines? Is a face to face encounter right on the horizon? Marzulli believes we are being set up for a great deception.
He answers a lot of questions on his DVD including: 1) What are those strange lights in the sky? 2) What factual proof is there of UFO's 3) Are people interacting with UFO's now? 4) Why do people feel the phenomena is benevolent? 5) Cattle Mutilations 6) Abduction Phenomena 7) Alien Implants
You will be amazed! http://www.cuttingedge.org/detail.cfm?ID=2347 Watch the interview of Dr. Marzulli or order at this link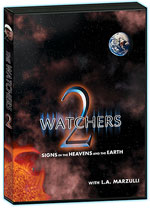 "The Watchers 2: Signs In The Heavens and the Earth"
New DVD by Dr. Marzulli - Recognized Expert On The Nephilim
Why are the nations of the world in turmoil? What is happening with all the changes in the sun and the moon? Why are birds dropping out of the air and millions of fish dying without explanation? Why are sinkholes of gigantic proportions appearing all over the Earth? What is causing increased volcanic activity in Japan, Italy and Iceland? Why are we seeing earthquakes of 7.0 or greater, seemingly on a weekly basis? And what about the UFO seen over the Temple Mount? Was that from God and his angels, or from the dark side?
Something has changed and Watchers 2 will try to investigate to see if the ancient texts are accurate. Are we entering a period where there will be an escalation in wars, earthquakes and famines, including signs in the skies and the heavens? L. A. Marzulli interviews the experts in this sequel to The Watchers.
What a marvelous quality presentation! Watch the trailer or order http://www.cuttingedge.org/detail.cfm?ID=2348
Quotable Quotes
"UFO's and Aliens are part of the New World Order. They are benevolent beings which will aid mankind in attaining the goal of becoming one humanity. They will appear at the proper time to enable mankind to make that Quantum Leap of Collective Consciousness -- when the Christ appears." (Bill Lambert, New England Director, House of Theosophy, Seminar, August 18, 1991)
"[New World Order Planners] have plans to bring about things like earthquakes, war, the Messiah, an extraterrestrial landing, and economic collapse. They might bring about all of these things just to make sure it does work...The Illuminati has all the bases covered..." (New Age author, Bill Cooper, Behold A Pale Horse, p. 177)
---
Close-Out Opportunity - Quantities Limited To Stock On Hand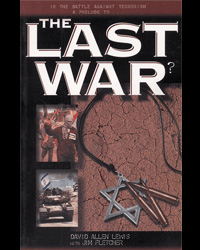 "The Last War" - Compelling Book by Jim Fletcher
Regularly $10.99, Close-out Price $4.99
Conflict in the Middle East has simmered and boiled for decades. Now, war and terrorism are global in scope. The Last War contains supremely relevant information for all concerned: • Why do Islamic radicals hate the West? • What is the radical Moslem's world view? • Who are the "Little Satan" and the "Great Satan"? • Are we being told the whole truth about our enemies?
Tragically, a decade of intense diplomacy and negotiation has given way to widespread violence: some analysts, aware of the real potential for catastrophic war in the region, openly wonder if this will all lead to a "last war" of sorts
You will be able to see clearly that the latest confrontations are a prelude to a devastating conclusion.
240 pages - http://www.cuttingedge.org/detail.cfm?ID=2362
---
Can The Universe Create Itself Out of Nothing?
Can Man Create God?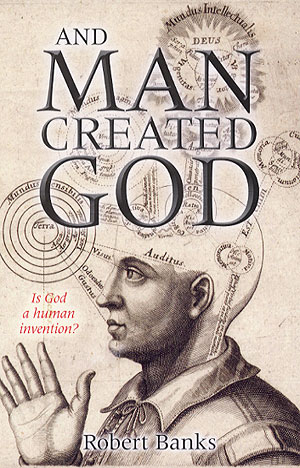 "And Man Created God: Is God A Human Invention?"
Book by Robert Banks
People throughout history have created a god to meet their own needs and circumstances. But, the REAL God of the Universe cannot be the creation of mere man's logic and mental comprehension!
This book addresses one of the oldest questions posed to religious believers: If God created everything, who created God?
This is a question originally asked in Ancient Greece and just recently resurrected by the New Atheists. Skeptics, philosophers, and theologians have been puzzled by this seeming contradiction.
Christian scholar, Robert Banks, explores the history of this objection from the earliest vocalization in the ancient world to its most famous supporters, Freud, Marx and others.
Your faith will be increased by this great book, and you will better understand how to answer people around you who believe in this theory
160 pages
Value Priced at only $13.95

http://cuttingedge.org/detail.cfm?ID=2358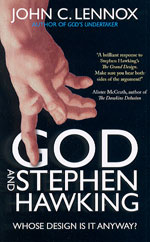 "God and Stephen Hawking: Latest Blockbuster Refuting 'The New Atheism' "
Renowned scientist, Stephen Hawking, claims to have 'banished God' in his newest book, 'The Grand Design'. Oxford Mathematician John Lennox takes a very close and critical view of Hawkings logic.
Hawkings claims that the laws of physics, and not God, created the fabulously complicated world and universe in which we live.
In lively, easy-to-understand laymans language, Lennox guides us through key points in Hawkings arguments, with clear explanations of the latest scientific and philosophical methods and theories, and proves that, far from disproving God, they make His existence a requirement!
Sir Isaac Newton commented that the existence of gravity proves the existence of Creator God; but Hawking says that because of laws like the law of gravity the universe can create 'itself out of nothing'.
A great value for only $5.99! http://cuttingedge.org/detail.cfm?ID=2357

---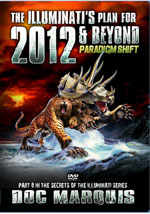 "Paradigm Shift: The Illuminati's Plan For 2012 And Beyond"
Is it possible that the Satanic Paradigm Shift leading to a Universal Mind could come in the form of a world-wide Marion apparition? We demonstrate that the Roman Catholic Papacy is anxiously awaiting just such an apparition as it will validate the Catholic Church as the only true worldwide church and will propel the Pope into position as the top world religious leader. Satanists call this event the Paradigm Shift while Catholics would call it a "Marion Apparition", but the result will be the same, the Universal Mindset.
Perhaps The Most Important "Watchman on Wall" Message EVER!
Now Shipping!!
See New Trailer Below!
New DVD by Doc Marquis, 2-Disc Set - Volume 2
On December 21, 2012, the world is supposed to enter into a New Age of spiritual enlightenment and awareness. The astrological chart cast for December 21, 2012, depicts the Yod – the finger of God – pointing to this new spiritual energy and spiritual healing.
For the past several thousand years, mankind has been collectively yearning for a spiritual healing of the nations, a time when wars, hatreds and divisions will miraculously give way to peace, love and unity. New Age literature abounds with this message of hope and change. Authors teach that this idyllic new "Garden of Eden" will occur only after the New Age Christ is on the world scene, leading mankind into a most peaceful New World Order.
In Volume 2, we shall examine some other cultural and spiritual expectations for 2012 and then we shall present the real point-in-history change which the Elite seem to have planned for December 21, 2012, a change known as the "Paradigm Shift". Antichrist cannot arise until and unless this paradigm shift in spiritual values has occurred. Unless God specifically stops the Illuminati, their demonic Guiding Spirits may just have this long-awaited Paradigm Shift planned for December 21, 2012. New Age adherents are looking forward to this day as enthusiastically as we Christians are looking forward to the Rapture of the Church!
3 hours long
We are praying that the conclusion will challenge Christians to get truly busy in sharing the Gospel with their unsaved loved ones and will bring the unsaved to conviction of sin so they will be saved. We demonstrate that the time is truly short!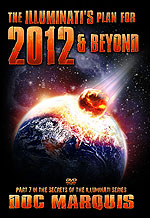 "The Illuminati's Plan For 2012 And Beyond"
Doc's best DVD yet! Now that you have read and heard the noise and chatter about the year 2012, you will be pleased to know the truth of the Illuminati Plan for 2012, from a man who knows the Plan thoroughly, former Illuminati Luciferian, Doc Marquis!
Doc thoroughly examines the lying expectations of Mass Media as to what may happen on or after December 21, 2012, and begins the journey of identifying the most probable event which may really occur, an event not even discussed by Media!
Is the New Age Christ ready to appear? Is the end of the world near? Are we doomed to destruction? Do we have any hope http://www.cuttingedge.org/detail.cfm?ID=2264 witch Doc Marquis takes up the daunting task of revealing the truth behind December 21, 2012.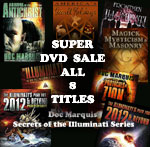 "Combo Offer DVD: Secrets of the Illuminati Series"
All Eight Titles by Doc Marquis, 15 DVDs, , Save $110
Each of these unique DVD's provides information on a part of the Illuminati Plan which only a former Satanist / Illuminati would know. Furthermore, much of the information Doc Marquis provides is the 'Oral Plan', which is the parts of the plan to produce Antichrist which is so evil that it is never written down.
'Paradigm Shift: 2012 & Beyond, Volume 2', reveals more important Mass Media expectations as to what may happen on 12/21/2012 and then reveals that the Paradigm Shift is intended to be a global mass demon possession which shall produce the Universal Mind in every unsaved person on Earth. Is this the time of the prophesied 'Strong Delusion'? http://www.cuttingedge.org/detail.cfm?ID=2333
---
---
Declaring Truth About Mormonism

"Mormonism's Temple of Doom - 2012 Election Alert"

New 2-DVD Set by Bill Schnoebelen

Dynamic Trailer - What's Under That Dome?

Schnoebelen was told by his Coven Master that, if he ever got into trouble, he was to join the Mormon Church because it was 'created by Witches for Witches'! But, in the past 50 years, the Mormon (LDS) Church has managed to grow from a small fringe cult to a major world religion of considerable respectability. Mormons like Mitt Romney and Glenn Beck have achieved amazing followings and many Americans have come to believe that Mormons are just another Christian denomination with fine, conservative, family-based values.

However, beneath the sweet surface of LDS Public Relations, there lurks one of the most dark and twisted religions to emerge in American history. You will discover that, just as Mormonism is not Christian, the Mormon Family is not the same as the Christian Family.

We include a section warning genuine Christians not to support a Mormon for President, providing critical Scriptural references. Evangelical leaders are already urging Christians to support a Mormon for President. http://www.cuttingedge.org/detail.cfm?ID=2297




---

Call us for Customer Service at 800-451-8211

Subscription Promotion

Cutting Edge cannot continue unless we keep a certain level of Yearly Subscriptions and so once or twice a year we run a special giveaway subscription offer. Please reach out at this most difficult time to help support Cutting Edge Ministries. We are reaching 120,000 people a year with the Gospel in five languages so your subscription will enable that wonderful spiritual eternal fruit to continue.

One Year Subscription - Choose 1 FREE Item

Two Year Subscription - Choose 2 FREE Items

Three Year Subscription - Choose 3 FREE Items

Four Year Subscription - Choose 4 FREE Items

Click here to subscribe or just check out the gift options:

---
View Our Entire Video Viewing Room
As always we ask you to pray daily for this ministry.
Be sure to visit the Sale items and Special offers sections where you will find 28 Special offers and 121 items on Sale.
David Bay, Director, Cutting Edge Ministries
1792 South Lake Drive, Ste. 90 PMB 300, Lexington, SC 29073

800-451-8211