News Alert & Bookstore Bulletin

Monday, November 5, 2012

Customer Service 1-800-451-8211

Scheduled News Alerts/Newsletters

Mon. AM - Alert

Thurs. PM - Alert
Shipping Within Days -- No Later Than November 20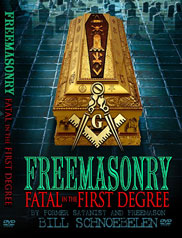 "Freemasonry: FATAL In The First Degree"
New DVD by Bill Schnoebelen, Former Mason, Satanist
Maybe The Most Important Spiritual Alarm We Have Ever Sounded!!
Pre-Order Sale - Regularly $24.99 - Now Only $19.99
During the past 16 years, one of the most often asked questions by concerned mothers and wives is this: 'My son / husband wants to join Freemasonry just for the business contacts. There really is no spiritual danger in the first three degrees, right?'
Former Mason, Bill Schnoebelen, answers this wrenching, heartfelt question very powerfully. Once viewing this video, you will never again believe that your loved one can safely pass through the first degree of Freemasonry!When your loved one completes the first degree there is a very high chance he will be demonically possessed or at least demonically afflicted.
But, then, to make matters much worse, your loved one will bring these newly found demonic 'friends' right in the front door of your home, where he will begin to diabolically afflict all relationships within the home -- Spousal, siblings, father-children, spiritual. Every meaningful, cherished relationship will abruptly come under severe and continuous attack. Suddenly, there will be no peace in relationships and in your home.
Bill then Biblically guides you through the spiritual processes necessary for a person who is already caught by Masonry's trap in order to be free of the demons of Baal, and full of the Holy Spirit. Bill then shows how you can be delivered from any spiritual bondage if Freemasonry is in your family background, father, grandfather, mother or grandmother. Spiritual deliverance is thoroughly discussed.
'Genetic Roulette' / 'Medical Murder': Two Sides of A Coin

Combination DVD Offer, 3 DVD Set

Regularly $44.94 if purchased separately

On Sale $29.94, Saving you $15.00

The stark messages in 'Genetic Roulette' and 'Medical Murder' are two sides of the same coin. 'Genetic Roulette' proves the scientific dangers inherent in Genetically Modified Foods. They demonstrate how human scientists have taken God's good food and have genetically modified it so that it actually is killing people today!


Never before seen evidence points to genetically engineered foods as a major contributor to rising disease rates in the population, especially among children. Gastrointestinal disorders, allergies, inflammatory diseases and infertility are just some of the problems in humans, pets, livestock and lab animals who eat Genetically Modified soybeans and corn.

Monstanto's strong arm tactics, the FDA's fraudulent policies and how the USDA ignores a growing health emergency are also revealed. This shocking documentary may change your diet, help you protect your family and accelerate the consumer 'tipping point' against Genetically Modified organisms (GMO's).

Also contains a 28-minute expose' on modified seeds, another grave danger to our long-term health.

'Medical Murder' examines the murderous nature of our chemically-based medical industry. Literally, the collaboration between government regulators and chemical medicine producers is so deadly that we can call it 'Architects of Madness'. The third highest cause of death in America is "iatrogenic" -- induced in a patient by a physician! But that is not all the horror! A new study proves that aggressive radiation cancer treatments create a far more dangerous cancer cell than the one from which the patient is suffering. 'The new study is yet another blow to the failed and favored mainstream treatment paradigm of trying to cut out, poison out or burn out cancer symptoms (tumors) instead of actually curing cancer.' But, there is more concern; the Government is killing you as it subsidizes the top killers of our population.

This Combination DVD offer has over 5 hours of teaching! http://www.cuttingedge.org/detail.cfm?ID=2470

You can also order these two DVD's by individual title.

"Genetic Roulette: Genetically Modified Food Fiasco" - Double DVD Set, Bonus DVD Seeds of Freedom -- http://www.cuttingedge.org/detail.cfm?ID=2469

"Medical Murder: Architects of Madness" -- by Bill Schnoebelen - http://www.cuttingedge.org/detail.cfm?ID=2404
---
Key Events
I. In the latest polling, Obama pulls slightly ahead of Mitt Romney.
The President's handling of the Hurricane Sandy disaster is giving him a slight bump upward. Was Sandy the true "October/November Surprise"?
NEWS BRIEF: "Obama ahead in new poll as president's camp accuses Romney of desperation", The Guardian (London), 4 November 2012
"Barack Obama has edged ahead of Mitt Romney in the final days of the presidential campaign, helped by his handling of super storm Sandy, according to a new poll. a survey by the Pew Research Center, one of the more reliable pollsters, showed Obama leading Romney 48% to 45% among likely voters. Pew estimated that in the final tally, Obama will take 50% of the popular vote to 47% for Romney. The modest lead for Obama marks a shift from a week ago when the two were tied on 47% before Sandy. Among likely voters, 69% said they approved of Obama's handling of the storm."
If Romney loses, all his efforts to fulfill the White Horse Prophecy will have been in vain. As we have stated recently, the Illuminati considers all prophesies of every religion to be equally valid and need to be fulfilled. Decades of planning and enormous sums of money have been spent on Mitt Romney maneuvering into position to fulfill this prophecy. Surely, 2012 will prove to be the year that a Mormon candidate rides to the rescue of the U.S. Constitution!
Surprise! The New York Daily News Endorses Mitt Romney!
This Liberal paper joins more than a dozen newspapers to endorse Romney, after endorsing Obama in 2008.
NEWS BRIEF: "NY Daily News Endorses Mitt Romney", NewsMax, November 4, 2012
"The New York Daily News, the country's fifth largest newspaper, endorsed Mitt Romney on Sunday, joining the ranks of more than a dozen papers that have turned away from Barack Obama after endorsing his candidacy in 2008. The paper's endorsement came as a surprise: the News has a staunchly Democratic editorial viewpoint. The Daily News is also owned by one of the country's most respected and influential Democrats, Mort Zuckerman, the billionaire real estate mogul.
"But the New York daily staked its arguments against Obama not on politics but the economy, charging that President Obama's promises went unfulfilled. 'Revival of the U.S. as a land of opportunity and upward mobility is the central challenge facing the next president', the paper wrote'. The question for Americans: Who is more likely to accomplish the mission — Barack Obama or Mitt Romney?' "
""The trend over the Obama years: Goodbye to middle- and high-income jobs in New York City; hello to positions that pay less than $45,000 a year," the paper wrote.
"Recovery from the disaster that Obama inherited was going to take time. But four years is a long, long slog. Had the president guided a typical upswing, America would by now have regained essentially all its lost jobs. At his present pace, Obama would reach that milestone in the third year of a second term. The regrettable truth is that Obama built a record of miscalculations and missed opportunities," the Daily News editorial said."
We will not know until election day if this endorsement means anything in the final vote tally, but it is very interesting that a traditionally liberal newspaper would switch from automatically endorsing the Democrat to endorsing the Republican.
Another poll saw the outcome somewhat differently.
NEWS BRIEF: "President Obama and Mitt Romney in dead heat two days before Election Day", New York Daily News, November 4, 2012
" New polls released Sunday have President Obama and Mitt Romney effectively tied with only two days to go before the election.
An NBC News/Wall Street Journal poll — which questioned 1,475 likely voters Thursday through Saturday — had Obama with 48% and Romney with 47%. The margin of error was 2.5 percentage points. A Politico/George Washington University poll of 1,000 likely voters questioned Monday through Thursday had the candidates deadlocked at 48%, with a 3.1-point margin of error. Obama was down a point from a
week earlier in that poll. Despite the apparent dead heat for the popular vote, a Romney campaign official predicted he would get 300 electoral votes — 30 more than needed to win."

As election day draws near, teams of lawyers are lining up behind each candidate, ready to challenge any irregularity they think they can see.
The exact term is "litigating the result". Election results in some states may not be known for days, or even weeks, after the election!
NEWS BRIEF: "Teams of lawyers for Obama, Romney get ready for Election Day", philly.com, November 5, 2012
"For months, President Obama and Mitt Romney have been waging full-blown political combat. But all the while, they've fought a little-noticed shadow contest that could have as much bearing on the race as media buys and debates. Come Election Day, both sides plan to deploy thousands of lawyers to guard election procedures in key swing states such as Pennsylvania, Ohio, Colorado, and Virginia, where polls have been tightening and both campaigns have unleashed an avalanche of late advertising.
"In a reprise of the legal battle over the contested presidential election of 2000, the campaigns have drawn up plans for litigating the result in cases where a razor-thin state vote might be contested. 'They are all lawyered up, absolutely', says election law expert Richard Hasen, a law professor at the University of California, Irvine. 'They have teams everywhere'."
When the 2000 election result for Florida was decided by the Supreme Court, I concluded that, perhaps, the most effective way to swing an election to the man whom the Elite wanted in office was to so embroil the process in legal entanglements that just nine Justices could decide who would be the winner. Many tens of millions of votes in 49 states were really rendered moot when only nine Justices decided the winner of that election.
This vote may come down to the same scenario.
The state of New Jersey has created a process whereby voters who have been displaced by Hurricane Sandy can vote. The process seems complicated, which means the numbers of people who will vote by this new process will probably be considerably less than if they had been able to just walk or drive to their neighborhood polling station.
NEWS BRIEF: "Special provisions for N.J. voters displaced by Sandy", philly.com, New Jersey is putting in place several special provisions - both in paper and electronic form – to help those displaced by Sandy case ballots in Tuesday's election. The New Jersey Department of State has issued the directive to county elections officials over the weekend to permit the electronic voting. To use it, displaced voters must first submit a mail-in ballot application either by e-mail or fax to their county clerk. Once the application is approved, the clerk will electronically send a ballot back by fax or e-mail. Voters must return their electronic ballot – by fax or email – by 8 p.m., Nov. 6."
"New Jersey is also allowing displaced voters and first responders to vote by provisional ballot at a polling place in a county other than the voter's county of registration. The deadline for county clerks to receive mail-in ballots has been extended to Nov. 19. But the ballot must be postmarked by Nov. 5 to count. Voters can pick up ballots in person at their county clerks' offices."
This process seems just complicated enough that it will lower the sheer numbers of people voting. In that case, then candidates who are really depending upon a high voter turnout will suffer. But, given the circumstances caused by Sandy, the New Jersey state government has no other choice.
New York City is also struggling with polling places.
NEWS BRIEF: "For Many, Sandy Storm Damage Poses Problems For Election Day", CBS NYC News, November 4, 2012
"NEW YORK (CBSNewYork) – Tuesday is Election Day and for the millions of people impacted by superstorm Sandy, casting a ballot may not be so easy. In New York City alone, more than 1,200 polling sites sustained damage from Sandy and won't be ready in time for Tuesday. Another 59 needed to be moved. Mayor Michael Bloomberg said the polling-place changes would impact nearly 143,000 New Yorkers ... Voters in New York City can also cast absentee ballots, but must apply for one by the end of the day Monday. "
Since Hurricane Sandy hit "Obama Country" squarely on, I assume that any decrease in voter numbers will hurt the President.
But, remember, the results of this election were determined a long time ago, probably several years ago. The Illuminati always causes their choice for President to ascend to the White House. Through a series of manipulations -- from outright fraud to mass media propaganda -- the Elite always ensures that their choice is the one that prevails. Remember their motto:
"He who votes counts for nothing, but he who counts the votes counts for everything!"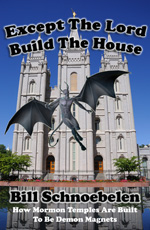 DVD
II. Mitt Romney still faces a significant obstacle to winning this election: his Mormonism.
NEWS BRIEF: "Religion plays important role in election politics", FSU News, November 4, 2012
"In late 2007, former Massachusetts Governor Mitt Romney delivered a speech at the George Bush Presidential Library in College Station, Texas. The address focused on something that had been an issue of concern for many Americans: Romney's religion."
The emphasis which Romney placed in this speech compared his being a Mormon versus John Kennedy being a Catholic in the 1960 debate. His major point was captured by this one sentence: "Like him, I am an American running for president. I do not define my candidacy by my religion."
However, there are some major differences between Romney's Mormonism and John Kennedy's Catholicism:
1) Mormon is a high-ranking clergyman in Mormonism, whereas Kennedy was a very poorly-practicing Catholic.
2) As a result, Romney is much more likely to conduct his Presidency by the precepts of the Mormon Church than Kennedy ever was guided by Catholicism.
3) Historically, Mormonism has always been much more interested in capturing the White House than Catholicism. The LDS Church is so very intent upon capturing the Oval Office that they have built a precise replica of the White House Situation Room at the top of the Temple in Washington, D.C., as Bill Schnoebelen reveals in his DVD, "Mormonism's Temple of Doom" DVD.
This next quote captures the essence of the historical passion for government power which Mormon leaders have always possessed.
"Mormon involvement in politics is not a new phenomenon. LDS Church Founder Joseph Smith, Jr. made history as the first Mormon presidential candidate in the first half of the 19th century, running as an independent in 1844. Today, 15 members of Congress identify as Mormon ... followers of the faith have also been known to display a fervent loyalty to the Church, raising for many the question of whether Romney's affiliation with Mormonism would affect his decision-making if he were to be elected president. According to Blythe, the LDS Church has historically shown a willingness to participate in politics."
4) Mitt Romney has been a clergy for a congregation even though he was Governor of Massachusetts, a fact which demonstrates his deep commitment to the LDS Church.
"Romney has served as a missionary for the LDS Church as well as a Bishop of his congregation in Boston from 1981 to 1986.
Returning to our featured article, we learn that many Evangelical pastors have thoroughly indoctrinated their flocks against Mormonism.
"But in spite of the former governor's nomination, attitudes toward electing a Mormon president have remained largely unchanged over nearly half a century. A June 2012 Gallup poll reported 18 percent of Americans as saying they would not support a Mormon for president, a number that has essentially stayed the same since 1967 when Romney's father, Michigan Governor George Romney, announced an exploratory phase for a possible presidential campaign."
The time for action is soon upon us. While I recognize that both Obama and Romney are equally committed to the New World Order, I have always been in tune with the Conservative Republican agenda, i.e., smaller government, lower taxes that will stimulate the economy, no deficits, and a respect for the Constitution. Sadly, since Dwight Eisenhower disappointed Conservatives from 1952-1960, we have repeatedly elected Conservative Presidents, only to watch them abandon Conservative ideals so they could further the planned New Order. I fear that, if Romney is declared the winner of this election, he will disappoint us as well.
Nevertheless, I cannot stomach another four years of Barack Hussein Obama, who has proudly worn that Arabic ring for the past four years.
III. The City of Baltimore is planning to install surveillance equipment onboard city buses that will pick up and record passenger's conversations!
The all-pervasive government surveillance which is a significant part of the planned Absolute Dictatorship continues to expand to ever-greater heights! No citizen will be safe any more from government intrusion. Individual privacy is disappearing.
NEWS BRIEF: "Baltimore announces city-wide surveillance roll out that records passenger conversations on city buses", Natural News, November 5, 2012
"The surveillance society continues to grow unabated, as the city of Baltimore becomes the latest governmental entity to trample civil rights in the name of 'public safety'. According to the Baltimore Sun, city officials have now authorized the recording of private conversations on public buses 'to investigate crimes, accidents and poor customer service'."
"Marked with signs to alert passengers that open mics are picking up every word they say, the first 10 buses with the new surveillance equipment began operation towards the end of October."
As we have stated before on numerous occasions, every dictatorship in history has attempted to establish a nationwide surveillance net over the population. Dictators have a morbid fear that they will be overthrown, so they monitor everyone, every day, all the time. Modern Technology has given the coming dictatorship the most effective surveillance ever conceived, from cameras, to internet, to electronic banking and now to audio microphones on city buses.
Even the Liberal ACLU is opposed to this horrific plan.
"David Rocah, a staff attorney with the Maryland chapter of the ACLU, said he was "flabbergasted" by the plan, which he says is being implemented under the guise of a pilot program after a similar proposal was rejected by the state's highest-ranking transportation official and the General Assembly three times in 2009.' People don't want or need to have their private conversations recorded by MTA as a condition of riding a bus," Rocah told the paper. "A significant number of people have no viable alternative to riding a bus, and they should not be forced to give up their privacy rights'."
Amen, we completely concur!
---
$9.99 DVD's - Best Value On The Net - New Titles Added
Select From 52 68 96 100 Different Titles!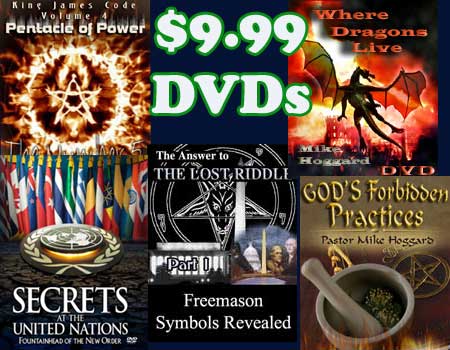 66% to 75% Discounts Off Selected DVD Titles
Variety is good; price is EXCELLENT!
Select From 52 68 96 Different Titles!
Regular Retails Up To $40, Dual Disc Sets
---
Even More Savings -- At A Very Low Price
---
Now Shipping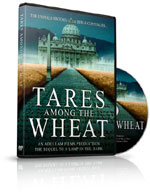 "Tares Among The Wheat" DVD
Sequel to 'Lamp In The Dark' DVD
by Chris J. Pinto, Adullum Films
'Tares Among the Wheat' will likely challenge what most scholars believe about Bible history, and the origins of the current wave of new translations that have flooded churches around the world.
Enter a mysterious world of ancient manuscripts, assailed by forgeries, fakes, and theological intrigue of the highest order. http://www.cuttingedge.org/detail.cfm?ID=2458
---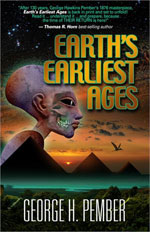 "Earth's Earliest Ages - Reprint of 1870 Masterpiece Book"
Reprinted by Tom Horn
"After 130 years, George Hawkins Pember's 1876 masterpiece, Earth's Earliest Ages is back in print and set to unfold! Read it ... understand it... and prepare, because the time of THEIR RETURN is here!" (Tom Horn)
The influences of the Spirit of God are even now in process of withdrawal, as He prepares for that departure from earth which will leave it open for Nephilim, seven fold worse than those who formerly dwelt in it, to enter, and for a short season to work their will upon the human race; Then will all the Nephilim, who are yet at liberty, be among men, and will quickly make them feel the meaning of that awful utterance, 'Woe to the inhabiters of the earth and of the sea! for the Devil is come down unto you, having great wrath, because he knoweth that he hath but a short time.'"
As far back as the beginning of time and within every major culture of the ancient world, the astonishingly consistent story is told of gods who descended from heaven and materialized in bodies of flesh. From Rome to Greece and before that, to Egypt, Persia, Assyria, Babylonia, and Sumer the earliest records of civilization tell of the era when powerful beings known to the Hebrews as Watchers and in the book of Genesis as the b'nai ha Elohim ('sons of God') mingled themselves with humans, giving birth to part-celestial, part-terrestrial hybrids known as 'Nephilim.'
451 pages, paperback -- http://www.cuttingedge.org/detail.cfm?ID=2461
---
New Resource Book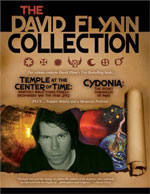 "David Flynn Collection"
"Temple at the Center of Time: Newton's Bible Codex Finally Deciphered" and "Cydonia: The Secret Chronicles of Mars'
Oversized Combination Book Published by Tom Horn
'Temple at the Center of Time: Newton's Bible Codex Finally Deciphered" -- Newton believed that an original pure knowledge existed. He did search for it. A few researchers have written that Newton actually discovered 'something' and tried to fit his existing research into a 'prisca sapientia' of their own design, claiming his beliefs fit modern realms of philosophy or Eastern Religions. For the first time in history, "Temple at the Center of Time" uncovers what Newton was looking for and, in so doing, proves that pivotal events in history are unquestionably connected in time and space to JERUSALEM.
Newton didn't know it. The key was right in front of him.
"Cydonia: The Secret Chronicles of Mars' - Flynn reveals that many occult beliefs originated from this 'Chronicles of Mars'. For example: a) The great Cosmic Clock embodied in the Ouroboros, and the true meaning of this serpentine symbol; b) The "gods" who ruled the planets in the ages before Adam - (Pre Adamic History) - and their return as "aliens"; c) The meaning behind the esoteric tenet "As Above, So Below"; d) The Great Work of the Mystery Schools from its point of origin to the implementation by the modern alchemists of NASA; Many more fascinating facts!
Over-sized book, 515 pages, 8 1/2 by 11 by 1 1/4 - http://www.cuttingedge.org/detail.cfm?ID=2468
---
"The Sanctity of Life" DVD's
Four-Part Series - $14.99 --- by 'Answers In Genesis' Scientists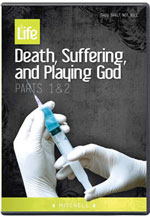 "Death, Suffering, and Playing God"
by Dr. Tommy Mitchell
How could a loving God allow people we love to suffer and die? What answers do we have for those contemplating suicide and those affected by it?
Find sound biblical answers to these questions and many more in this compelling 2-part DVD.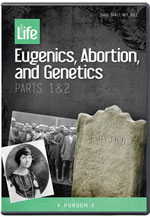 "Eugenics, Abortion, and Genetics"
byDr. Georgia Purdom
Part 1: A History of Eugenics and Abortion - A tragic chapter in American history began in the early 1900s with the rise of the eugenics movement. Many prominent philanthropists, scientists, and politicians believed the human race was degrading.
Part 2: Genetics, Abortion, and Our Future The eugenics movement lost momentum when it was associated with the horrors of the Nazi regime, but it did not die. A resurgence of eugenics is brewing in America today, and modern Planned Parenthood still advocates many eugenic ideals.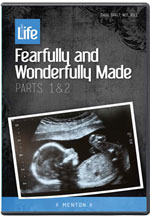 "Fearfully and Wonderfully Made (2012)"
by Dr. David Menton
When does life begin? What does the embryological development of the human body tell us about our Creator? Dr. Menton follows the marvelous embryological development of the human body in a progressive sequence from ovulation, the movement of the egg in the oviduct, fertilization, implantation, development of the placenta and finally the birth process itself. Evolution cannot explain this marvellous complexity; only Creator God could have designed and created such a body as ours.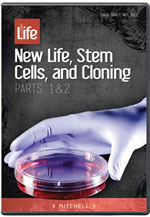 'New Life, Stem Cells, and Cloning'
by Dr. Tommy Mitchell
Is abortion biblically permissible? Arent stem cells good? What exactly is cloning? Find answers in this 2-part DVD from the compelling DVD series.
Part 1 - When does life begin? When can a human embryo be considered a human being?
Part 2 - Stem Cells and Cloning - Arent stem cells good? Dont Christians want to help sick people? What is the problem with embryonic stem cells? What exactly is cloning?
Here you find sound biblical answers.
---
Price Break on "Wide Is The Gate"
Volume 1 Regularly $39.99, Now Reduced to $29.99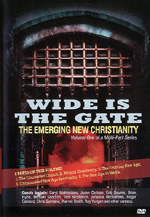 "The Emerging New Christianity, A Paradigm Shift", Volume One
Video is 3 hours, 20 minutes
A look into the invasion of the old New Age Movement in today's Post Modern Church. Today's new brand of Christianity has a different gospel and is targeting thousands of the younger generation with a so-called hip, cool, experiential spirituality, much of which is embracing the mysticism of Roman Catholicism with its ecumenical philosophy of uniting people from all faiths to work together and bring about a new world of peace and harmony.
The dangerous result of this new spirituality in the church is bringing about the rise of today's "Christianized" occultism. Through modern marketing techniques and business management skills a global agenda of faith, commerce and government is being orchestrated for churches to partner with other faiths for world peace and unity. This man made utopia will usher in the reign of Antichrist and his kingdom
3 hours 20 minutes of exciting revelation about the true direction of the Christian Church today, the church whom Jesus will spew out of His mouth!
http://www.cuttingedge.org/detail.cfm?ID=2336
---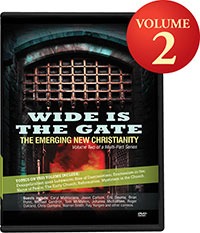 "Wide Is The Gate DVD"
"Vol 2, Emerging Christianity In The Post-Modern Church"
In Volume 2 of 'Wide Is The Gate', Caryl Matrisciana specifically addresses many of the numerous areas in today's church in which Satan has infiltrated into the churches of today.
Examples are: 1) Environmentalism, Global Warming and Mother Earth; 2) Progressive Christianity - merging with Leftist Politics; 3) Kingdom Now, Dominionism now in Mainline Christianity; 4) Ecumenical Movement now uniting Evangelical Protestants and Roman Catholics to further the One World Religion; 5) The Social Gospel, being promoted by Youth Outreach and Evangelicals; 6) Chrislam, melding Islam with Christianity; 7) Replacement of Israel by the Church; and many more
When you understand the true apostate condition of today's 'christian' church, you will understand how Jesus can declare 'I will spew you out of My mouth"! And, you will understand the lateness of the prophetic hour
3 hours, 36 minutes long -- WATCH DYNAMIC TRAILER
---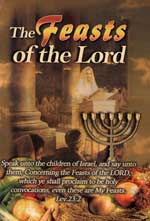 "The Feasts of the Lord In Prophecy'
Would you like to know the specific day of the Lord's return?
Regularly $49.95, Now Only $19.95
At last, a DVD which teaches how the seven Jewish Feasts in the Old Testament accurately portray Jesus in both His first and second comings!
The Spring Feasts were Dress Rehearsals for His First Coming and were accurate to the very day!
The Fall Feasts are Dress Rehearsals for His Second Coming, also to the very day!
Your appreciation of the majesty and Omnipotent Glory of Jesus Christ will grow greatly as you see how He controls world events for the entire 6,000 years of world history, and how He has accurately predicted -- through the seven Feast Days of Israel -- His First and Second Comings, accurate to the exact day!
Five DVD Set, almost 5 hours of teaching -- http://www.cuttingedge.org/detail.cfm?ID=2168
---
Watchers/Giants/Nephilim Walk Amongst Us Again
Key DVD's by L.A. Marzulli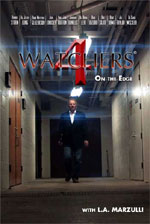 "Watchers 4: On The Edge"
L.A. Marzulli, author of the popular 'Watchers' series, continues his expose' with some of the most unusual supernatural evidences yet.
What is the meaning of the numbers '13-13-13' and 12, 111? What significance can be found in the Torah Codes? Could the Torah Codes pose as a modern Ephod, used by the high priest at the time of Moses?
Is there a cover-up spanning generations to hide the truth about the Nephilim? Is there any evidence that the Giants actually lived in the world, even in North America? Could Ancient cities built on the 30th Parallel have commonalities we are only now discovering?
What is really going on today in Israel? How is Israel handling the massive disruptions caused by the 'Arab Spring'?
Dr. Rogers Leir reveals some of the weirdest and strangest experiences he has seen in his 30- year effort to investigate alien implants and out-of-this-world technologies. One Hour, 21 minutes long - http://www.cuttingedge.org/detail.cfm?ID=2445
Other Titles In This "Watchers" Series - All Titles Only $19.99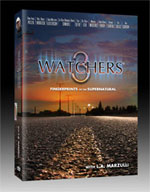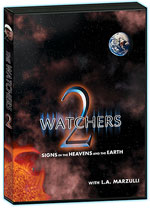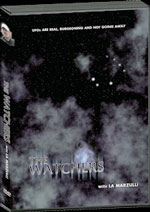 The Prophesied Days of Noah Are Upon Us!
"And as it was in the days of Noe, so shall it be also in the days of the Son of man." (Luke 17:26)
"There were giants in the earth in those days; and also after that, when the sons of God came in unto the daughters of men, and they bare children to them, the same became mighty men which were of old, men of renown."
Giants walk amongst us again, and Marzulli proves it!
Popular DVD's Back In Stock
Alien Invasion Is Now Underway
"Archon Invasion: The Return of the Nephilim"
Deeper Insights For the Knowledgeable Reader
Part 1 DVD by Ron Skiba
Who, or what, is an Archon? Who were the nephilim? How did they return both before and after the Flood?
Why should we be concerned about the act of mixing animal and human DNA? Why did Jesus say that the Last Days would be like the days of Noah? What differentiates the days of Noah vs the days of Jared?
Ron Skiba tells us in this exciting, 2 hour DVD
http://www.cuttingedge.org/detail.cfm?ID=2442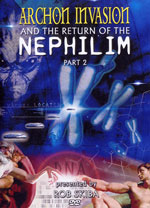 "Archon Invasion: Now And In The Future"
Part 2 DVD by Ron Skiba
What did Aleister Crowley and Jack Parsons deliberately carry out that may have opened up a portal to supernatural dimensions? What does an ancient prophecy concerning the release of the Watchers have to do with the beginning of the 20th Century?
Why should we be concerned about the act of mixing human and animal DNA? How has the Devil been preparing mankind for the End Days and for the appearance of his Man of Sin?
Ron Skiba will take you through an action-packed video presentation that will have you sitting on the edge of your seat. http://www.cuttingedge.org/detail.cfm?ID=2443
---
Be sure to visit our Face Book page
and like us so we can keep you updated
and you can share us with your friends.




---

Call us for Customer Service at 800-451-8211

Subscription Promotion

Cutting Edge cannot continue unless we keep a certain level of Yearly Subscriptions and so once or twice a year we run a special giveaway subscription offer. Please reach out at this most difficult time to help support Cutting Edge Ministries. We are reaching 120,000 people a year with the Gospel in five languages so your subscription will enable that wonderful spiritual eternal fruit to continue.

One Year Subscription - Choose 1 FREE Item

Two Year Subscription - Choose 2 FREE Items

Three Year Subscription - Choose 3 FREE Items

Four Year Subscription - Choose 4 FREE Items

Click here to subscribe or just check out the gift options:

---
As always we ask you to pray daily for this ministry.
Be sure to visit the Sale items and Special offers sections where you will find 28 Special offers and 121 items on Sale.
David Bay, Director, Cutting Edge Ministries
1792 South Lake Drive, Ste. 90 PMB 300, Lexington, SC 29073 Email

800-451-8211