News Alert & Bookstore Bulletin

Monday, November 26, 2012

Customer Service 1-800-451-8211

Scheduled News Alerts/Newsletters

Mon. AM - Alert

Thurs. PM - Alert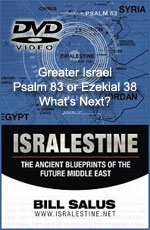 I. Did Israel poison Palestinian leader, Yassir Arafat?
Palestinians allege Arafat was poisoned and are exhuming his body to prove it.
NEWS BRIEF: "Arafat's Remains Said to Be Exhumed Tuesday", ABC News, November 24, 2012
"The remains of former Palestinian leader Yassir Arafat will be exhumed Tuesday as part of a renewed investigation into his death, a Palestinian investigator said Saturday. Arafat died in November 2004 in a French military hospital, a month after suddenly falling ill. Palestinian officials claim he was poisoned by Israel, but have not presented evidence. Israel has denied such allegations."
"Earlier this year, the detection of a lethal radioactive substance in biological traces on Arafat's clothing sparked a new investigation. Tests were inconclusive, and experts said they need to check his remains to learn more. On Tuesday, Swiss, French and Russian experts will take samples from Arafat's bones, said Tawfik Tirawi, who heads the Palestinian team investigating the death. They will examine the samples in their home countries."
Should the Palestinians be able to sufficiently prove that Arafat was poisoned, the blame will naturally fall upon the Israeli government. Tensions will once again soar in a region where they are always threatening to surge out of control. Riots might occur and radicals might resume their rocket attacks into tiny Israel; of course, such attacks might provoke the IDF to go back to war with Hamas.
But, even if war does not resume from explosive allegations that Israel poisoned Arafat, tensions might hit such heights as to greatly aggravate the "ancient hatreds" which Arabs have held against the Jew since the days of Esau. as Bill Salus so aptly proves in his DVD, "Isralestine", God's basis for His massive End Times judgment of the Arab is this "ancient hatred". Therefore, if the Palestinians acted violently against the Jew to this news that Arafat was poisoned will provide the fuel for this burning hatred to reach unparalleled heights.
Personally, I do not know what Israel would gain from poisoning Arafat. After all, Yassir Arafat was Egyptian, not Palestinian, and he was handled by Russian Intelligence so that his actions would constantly keep the pot boiling against Israel. For her part, Israel was quite content to let Arafat stay on as Palestinian President, since he never once really threatened Israel. His leadership kept the Palestinians permanently as a distinctive inferior in the battle with Israel.
Please take a few moments to read some Archived Headline News Articles written in 2000 on this quite interesting subject:
NEWS1429 -- "WORLD NET DAILY REPORTS THAT ARAFAT IS: 1) NOT AN ARAB; 2) FLAMING HOMOSEXUAL; 3) TOOL OF THE ILLUMINIST RUSSIAN KGB"
Listen to these key quotes: "Arafat is no Moslem. His fanaticism is completely secular. But since he operates within the Islamic world, he must sometimes appear as a would-be Muslim liberator."
"Arafat is a 'flaming homosexual', and was trapped by the KGB to do their bidding. Now, this is hot news! Since I have no facts which would challenge this report, I will accept it. If the Palestinian Arabs get hold of this news, they might just assassinate Arafat, so I would urge him to carefully watch his back. Does Arafat have non-Arabs as his bodyguards?
Remember, this article was written in 2000 and we postulated then that Palestinians might assassinate him if they ever learned that he was gay.
NEWS1587 -- "ON 2/15/2000, POPE JOHN PAUL II SIGNED A COVENANT WITH PALESTINIAN ARAFAT CALLING FOR INTERNATIONALIZATION OF JERUSALEM ! THE PLAN OF THE HOUSE OF THEOSOPHY IS ON TRACK [NEWS1052]
This event proves that Arafat was simply and only a tool in the hands of the Illuminati. Here, he is cooperating with the future False Prophet (the R/C/ Pope) to advance the plan to make Jerusalem an international city, a plan opposed by both Jew and Muslim. Arafat was no radical Palestinian; he was a gay Egyptian controlled by the Russian KGB to further the Illuminati Plan.
Therefore, if Arafat was proven to be poisoned, Palestinians need to look within for the perpetrator. Of course, that will not happen because it is much easier to blame Israel and will skyrocket regional tensions to the breaking point.

II. Africa is seeking to become free of the Monsanto GMO seed!
This development is critically important since the Illuminati is planning to annihilate all blacks in the New World Order. Africa is high on their continent kill list.
NEWS BRIEF: "Africa: Calling for a GMO-Free Continent", All Africa, 23 November 2012
"Johannesburg — South African smallholder farmer Motlasi Musi is not happy with the African Centre for Biosafety's call for his country and Africa to ban the cultivation, import and export of all genetically modified maize ... the ACB does not believe that GMOs can deliver food security on the continent, specifically in South Africa, a leading African producer of GMOs. The organisation is behind an African Civil Society statement calling for a ban on GM maize in South Africa and on the continent, which it hopes to submit to African governments."
As these two bookstore resources prove, Genetically Modified Foods are a health disaster. Further, it is possible that, at the right moment in world history -- when Antichrist is on the world scene -- GMO foods might be additionally modified to kill all mammals who eat it, or to fail to produce crops several years in a row, thus triggering the famine foretold in the End Times.
Most likely, this would occur during the Third and Fourth Seals of the Book of Revelation when God's judgments fall upon the food supply of the world. Listen:
"When He broke open the third seal, I heard the third living creature call out, Come and look! And I saw, and behold, a black horse, and in his hand the rider had a pair of scales (a balance). And I heard what seemed to be a voice from the midst of the four living creatures, saying, A quart of wheat for a denarius [a whole day's wages], and three quarts of barley for a denarius." (Rev 6:5-6; Parallel Bible, KJV/Amplified Bible Commentary)
This judgment pictures such a famine that food supply is in great shortage. Therefore, the average person affected spends a whole days' wages on a quart of wheat. If GMO foods do not properly produce crops for several years in a row, this kind of food stuffs inflation is most likely.
"When the Lamb broke open the fourth seal, I heard the fourth living creature call out, Come! So I looked, and behold, an ashy pale horse, black and blue as if made so by bruising, and its rider's name was Death, and Hades (the realm of the dead) followed him closely. And they were given authority and power over a fourth part of the earth to kill with the sword and with famine and with plague (pestilence, disease) and with wild beasts of the earth." (Rev 6:7-8; Parallel Bible, KJV/Amplified Bible Commentary
As you can see, it is possible that an entire continent who has allowed itself to become totally dependent upon GMO foodstuffs to be abruptly thrust into the most incredible famine and food inflation imaginable.
But, there is more to this story. Once the New World Order has been implemented, a genocide will begin to occur which will leave only two groups of people still living on this Earth. These two groups will be:
1) European whites and their families -- the Ruling Elite -- the Perfected Men
2) Chinese workers to provide the manpower for the Ruling Elite.
I received this information personally from a Christian author whose books we carry in our Bookstore. He received this information from a retired CIA operative who was much too drunk one day in an airport bar. This Christian author has asked to remain anonymous. Over the years, I have come to believe this story, as it fits the Neo-Nazi stereotype of the "Perfected Man" of the New World Order.
Other sources have confirmed this story. Hitler also angrily condemned mixed-race marriages because the offspring of such marriages "polluted" the pure blood lines of the "superior" races, especially the Aryan race! The Illuminati has no sympathy for Blacks, Orientals, and non-white skinned peoples.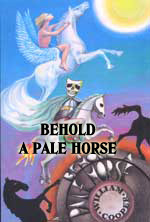 New Age author, Bill Cooper, tells us that the Illuminati has the desire to carry out global genocide to bring human population to the goal of the Georgia Guidestones -- a call for reduction of mankind to only 500 million, sharply down from the nearly 7 billion now living on Mother Earth. Listen to these rude and crude remarks which tell us of the genocidal mindset of the Elite.
""Take control of the world ... to reduce ... the world to a safe level by a process of benevolent slavery and genocide ... The only alternative left to the world's ruling elite was to increase the death rate ... Dr. Aurelio Peccei of the Club of Rome ... advocated that a plague be introduced that would have the same effect as the Black Death of history." (Bill Cooper, "Behold A Pale Horse", p. 49, 167)
"Those who will not use their brains are no better off than those who have no brains, and so this mindless school of jellyfish -- father, mother, son, and daughter, become useful beasts of burden or trainers of the same." [ "Behold A Pale Horse", Page 64] No one hesitates to kill "beasts of burden", so if this is the mindset of the Elite, they will not hesitate to pull the trigger.
"Of course, a very short but very deadly global war using nuclear weapons upon select population concentrations was contemplated and to tell you the truth, was not ruled out ..." ["Behold A Pale Horse", by William Cooper, p. 167, 177]
This quote tells us that the Elite have already contemplated using Weapons of Mass Destruction upon "select population concentrations", a concept which could easily expand outward to an entire continent.
"Alvin Toeffler has written about this in terms of some scientists in their laboratories trying to devise certain types of pathogens that would be ethnic-specific so that they could just eliminate certain ethnic groups and races." (Defense Secretary William Cohen: "COHEN ADDRESS 4/28 AT CONFERENCE ON TERRORISM", April 28, 1997. at Atlanta, Georgia)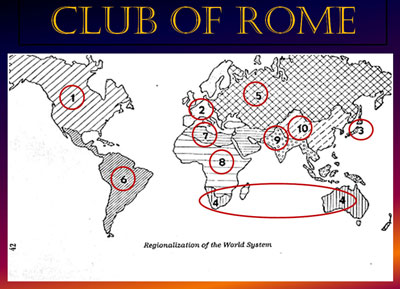 The Bible tells us that three entire supernations will be wiped from the face of the earth by Antichrist. Listen:
"After this I saw in the night visions, and behold, a fourth beast ... terrible, powerful and dreadful, and exceedingly strong. And it had great iron teeth; it devoured and crushed and trampled what was left with its feet. And it was different from all the beasts that came before it, and it had ten horns [symbolizing ten kings]. I considered the horns, and behold, there came up among them another horn, a little one, before which three of the first horns were plucked up by the roots..." (Daniel 7:7-8; Parallel Bible, KJV/Amplified Bible Commentary)
Has God allowed Satan to place the thought of continent-wide genocidal war to be carried out by the Elite once their Antichrist is on the world scene.
Welcome to the horrific New World Order.
---
Started Shipping Friday, 11/23!!!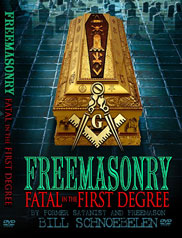 "Freemasonry: FATAL In The First Degree"
New DVD by Bill Schnoebelen, Former Mason, Satanist
Maybe The Most Important Spiritual Alarm We Have Ever Sounded!!
Pre-Order Sale - Regularly $24.99 - Now Only $19.99
During the past 16 years, one of the most often asked questions by concerned mothers and wives is this: 'My son / husband wants to join Freemasonry just for the business contacts. There really is no spiritual danger in the first three degrees, right?'
Former Mason, Bill Schnoebelen, answers this wrenching, heartfelt question very powerfully. Once viewing this video, you will never again believe that your loved one can safely pass through the first degree of Freemasonry!When your loved one completes the first degree there is a very high chance he will be demonically possessed or at least demonically afflicted.
But, then, to make matters much worse, your loved one will bring these newly found demonic 'friends' right in the front door of your home, where he will begin to diabolically afflict all relationships within the home -- Spousal, siblings, father-children, spiritual. Every meaningful, cherished relationship will abruptly come under severe and continuous attack. Suddenly, there will be no peace in relationships and in your home.
Bill then Biblically guides you through the spiritual processes necessary for a person who is already caught by Masonry's trap in order to be free of the demons of Baal, and full of the Holy Spirit. Bill then shows how you can be delivered from any spiritual bondage if Freemasonry is in your family background, father, grandfather, mother or grandmother. Spiritual deliverance is thoroughly discussed.
---
NEW Countdown To Eternity - DVD Series by Pastor Billy Crone
Reg $39.99, Only $19.99 - 2-DVD Sets - 4 Hours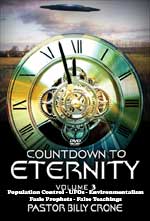 "Countdown To Eternity DVD"
"False Religions, Mother Earth Worship, Food Control, UFO's Aliens"
Volume 3
Pastor Billy Crone alerts Christians to several more key prophecies which are uniquely coming to pass right now, in Today's News!
These are the key prophecies he covers: 1) Unprecedented False Religions -- Evolution, Mother Earth Worship, Mormonism, Jehovah's Witnesses. You will love images of Gaia worshipers praying to trees! 2) Mormonism and Jehovah's Witnesses are two unique religions which have deliberately been created to weaken genuine Christianity 3) Global Food Supply Control with companies like Monsanto are capable of producing the horrific judgments of worldwide famine foretold in Seals Three and Four of Revelation 6. 4) The exponential growth of Aliens and UFO conditioning. Aliens are going to appear on Earth at the time when Antichrist arises, urging people and government leaders all over the world to support Antichrist and his programs.
Nearly four hours long, 2-DVD Set - Regularly $39.99, Only $19.99 http://www.cuttingedge.org/detail.cfm?ID=2478
---
$9.99 DVD's - Best Value On The Net - New Titles Added
Now Just $7.99 With 20% Off Everything Sale
Select From 52 68 96 100 Different Titles!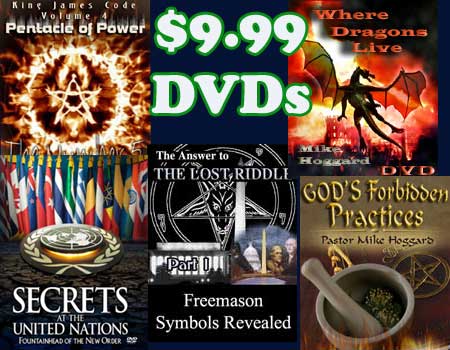 Savings up to 80% Discounts Off Selected DVD Titles
Variety is good; price is EXCELLENT!
Select From 52 68 101 Different Titles!
Regular Retails Up To $40, Dual Disc Sets
---
Even More Savings -- At A Very Low Price
Savings up to 75% off

Regular Retails Up To $30 - Single Disc DVD's

25 Titles From Which To Choose
---
New Headline News Articles
Is The Republican Party Getting Ready To Cave To The President On Illegal Immigration?
We might be seeing the beginning of the final stage to form the North American Union -- Supernation #1 of the Club of Rome Plan.
Is Pakistan's Paranoia Pushing It Into A Nuclear War With India?
The possibility of a nuclear war between Pakistan and India grows every day.
---
'Genetic Roulette' / 'Medical Murder': Two Sides of A Coin

Combination DVD Offer, 3 DVD Set

Regularly $44.94 if purchased separately

On Sale $29.94, Saving you $15.00

The stark messages in 'Genetic Roulette' and 'Medical Murder' are two sides of the same coin. 'Genetic Roulette' proves the scientific dangers inherent in Genetically Modified Foods. They demonstrate how human scientists have taken God's good food and have genetically modified it so that it actually is killing people today!


Never before seen evidence points to genetically engineered foods as a major contributor to rising disease rates in the population, especially among children. Gastrointestinal disorders, allergies, inflammatory diseases and infertility are just some of the problems in humans, pets, livestock and lab animals who eat Genetically Modified soybeans and corn.

Monstanto's strong arm tactics, the FDA's fraudulent policies and how the USDA ignores a growing health emergency are also revealed. This shocking documentary may change your diet, help you protect your family and accelerate the consumer 'tipping point' against Genetically Modified organisms (GMO's).

Also contains a 28-minute expose' on modified seeds, another grave danger to our long-term health.

'Medical Murder' examines the murderous nature of our chemically-based medical industry. Literally, the collaboration between government regulators and chemical medicine producers is so deadly that we can call it 'Architects of Madness'. The third highest cause of death in America is "iatrogenic" -- induced in a patient by a physician! But that is not all the horror! A new study proves that aggressive radiation cancer treatments create a far more dangerous cancer cell than the one from which the patient is suffering. 'The new study is yet another blow to the failed and favored mainstream treatment paradigm of trying to cut out, poison out or burn out cancer symptoms (tumors) instead of actually curing cancer.' But, there is more concern; the Government is killing you as it subsidizes the top killers of our population.

This Combination DVD offer has over 5 hours of teaching! http://www.cuttingedge.org/detail.cfm?ID=2470

You can also order these two DVD's by individual title.

"Genetic Roulette: Genetically Modified Food Fiasco" - Double DVD Set, Bonus DVD Seeds of Freedom -- http://www.cuttingedge.org/detail.cfm?ID=2469

"Medical Murder: Architects of Madness" -- by Bill Schnoebelen - http://www.cuttingedge.org/detail.cfm?ID=2404
---
Now Shipping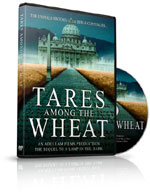 "Tares Among The Wheat" DVD
Sequel to 'Lamp In The Dark' DVD
by Chris J. Pinto, Adullum Films
'Tares Among the Wheat' will likely challenge what most scholars believe about Bible history, and the origins of the current wave of new translations that have flooded churches around the world.
Enter a mysterious world of ancient manuscripts, assailed by forgeries, fakes, and theological intrigue of the highest order. http://www.cuttingedge.org/detail.cfm?ID=2458
---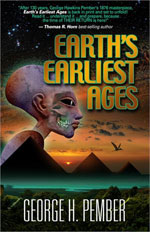 "Earth's Earliest Ages - Reprint of 1870 Masterpiece Book"
Reprinted by Tom Horn
"After 130 years, George Hawkins Pember's 1876 masterpiece, Earth's Earliest Ages is back in print and set to unfold! Read it ... understand it... and prepare, because the time of THEIR RETURN is here!" (Tom Horn)
The influences of the Spirit of God are even now in process of withdrawal, as He prepares for that departure from earth which will leave it open for Nephilim, seven fold worse than those who formerly dwelt in it, to enter, and for a short season to work their will upon the human race; Then will all the Nephilim, who are yet at liberty, be among men, and will quickly make them feel the meaning of that awful utterance, 'Woe to the inhabiters of the earth and of the sea! for the Devil is come down unto you, having great wrath, because he knoweth that he hath but a short time.'"
As far back as the beginning of time and within every major culture of the ancient world, the astonishingly consistent story is told of gods who descended from heaven and materialized in bodies of flesh. From Rome to Greece and before that, to Egypt, Persia, Assyria, Babylonia, and Sumer the earliest records of civilization tell of the era when powerful beings known to the Hebrews as Watchers and in the book of Genesis as the b'nai ha Elohim ('sons of God') mingled themselves with humans, giving birth to part-celestial, part-terrestrial hybrids known as 'Nephilim.'
451 pages, paperback -- http://www.cuttingedge.org/detail.cfm?ID=2461
---
New Resource Book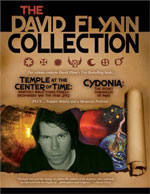 "David Flynn Collection"
"Temple at the Center of Time: Newton's Bible Codex Finally Deciphered" and "Cydonia: The Secret Chronicles of Mars'
Oversized Combination Book Published by Tom Horn
'Temple at the Center of Time: Newton's Bible Codex Finally Deciphered" -- Newton believed that an original pure knowledge existed. He did search for it. A few researchers have written that Newton actually discovered 'something' and tried to fit his existing research into a 'prisca sapientia' of their own design, claiming his beliefs fit modern realms of philosophy or Eastern Religions. For the first time in history, "Temple at the Center of Time" uncovers what Newton was looking for and, in so doing, proves that pivotal events in history are unquestionably connected in time and space to JERUSALEM.
Newton didn't know it. The key was right in front of him.
"Cydonia: The Secret Chronicles of Mars' - Flynn reveals that many occult beliefs originated from this 'Chronicles of Mars'. For example: a) The great Cosmic Clock embodied in the Ouroboros, and the true meaning of this serpentine symbol; b) The "gods" who ruled the planets in the ages before Adam - (Pre Adamic History) - and their return as "aliens"; c) The meaning behind the esoteric tenet "As Above, So Below"; d) The Great Work of the Mystery Schools from its point of origin to the implementation by the modern alchemists of NASA; Many more fascinating facts!
Over-sized book, 515 pages, 8 1/2 by 11 by 1 1/4 - http://www.cuttingedge.org/detail.cfm?ID=2468
---
"Sanctity of Life" DVD's
Four-Part Series - $14.99 --- by 'Answers In Genesis' Scientists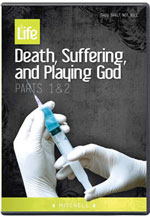 "Death, Suffering, and Playing God"
by Dr. Tommy Mitchell
How could a loving God allow people we love to suffer and die? What answers do we have for those contemplating suicide and those affected by it?
Find sound biblical answers to these questions and many more in this compelling 2-part DVD.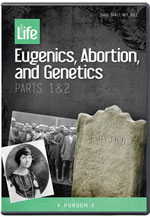 "Eugenics, Abortion, and Genetics"
byDr. Georgia Purdom
Part 1: A History of Eugenics and Abortion - A tragic chapter in American history began in the early 1900s with the rise of the eugenics movement. Many prominent philanthropists, scientists, and politicians believed the human race was degrading.
Part 2: Genetics, Abortion, and Our Future The eugenics movement lost momentum when it was associated with the horrors of the Nazi regime, but it did not die. A resurgence of eugenics is brewing in America today, and modern Planned Parenthood still advocates many eugenic ideals.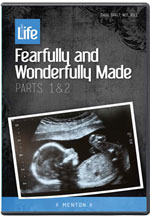 "Fearfully and Wonderfully Made (2012)"
by Dr. David Menton
When does life begin? What does the embryological development of the human body tell us about our Creator? Dr. Menton follows the marvelous embryological development of the human body in a progressive sequence from ovulation, the movement of the egg in the oviduct, fertilization, implantation, development of the placenta and finally the birth process itself. Evolution cannot explain this marvellous complexity; only Creator God could have designed and created such a body as ours.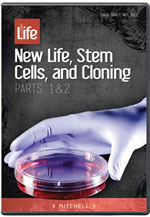 'New Life, Stem Cells, and Cloning'
by Dr. Tommy Mitchell
Is abortion biblically permissible? Arent stem cells good? What exactly is cloning? Find answers in this 2-part DVD from the compelling DVD series.
Part 1 - When does life begin? When can a human embryo be considered a human being?
Part 2 - Stem Cells and Cloning - Arent stem cells good? Dont Christians want to help sick people? What is the problem with embryonic stem cells? What exactly is cloning?
Here you find sound biblical answers.
---
Price Break on "Wide Is The Gate"
Volume 1 Regularly $39.99, Now Reduced to $29.99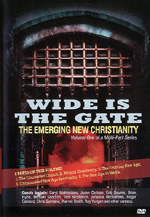 "The Emerging New Christianity, A Paradigm Shift", Volume One
Video is 3 hours, 20 minutes
A look into the invasion of the old New Age Movement in today's Post Modern Church. Today's new brand of Christianity has a different gospel and is targeting thousands of the younger generation with a so-called hip, cool, experiential spirituality, much of which is embracing the mysticism of Roman Catholicism with its ecumenical philosophy of uniting people from all faiths to work together and bring about a new world of peace and harmony.
The dangerous result of this new spirituality in the church is bringing about the rise of today's "Christianized" occultism. Through modern marketing techniques and business management skills a global agenda of faith, commerce and government is being orchestrated for churches to partner with other faiths for world peace and unity. This man made utopia will usher in the reign of Antichrist and his kingdom
3 hours 20 minutes of exciting revelation about the true direction of the Christian Church today, the church whom Jesus will spew out of His mouth!
http://www.cuttingedge.org/detail.cfm?ID=2336
---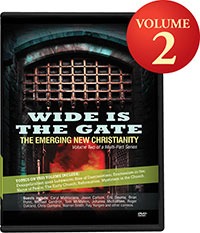 "Wide Is The Gate DVD"
"Vol 2, Emerging Christianity In The Post-Modern Church"
In Volume 2 of 'Wide Is The Gate', Caryl Matrisciana specifically addresses many of the numerous areas in today's church in which Satan has infiltrated into the churches of today.
Examples are: 1) Environmentalism, Global Warming and Mother Earth; 2) Progressive Christianity - merging with Leftist Politics; 3) Kingdom Now, Dominionism now in Mainline Christianity; 4) Ecumenical Movement now uniting Evangelical Protestants and Roman Catholics to further the One World Religion; 5) The Social Gospel, being promoted by Youth Outreach and Evangelicals; 6) Chrislam, melding Islam with Christianity; 7) Replacement of Israel by the Church; and many more
When you understand the true apostate condition of today's 'christian' church, you will understand how Jesus can declare 'I will spew you out of My mouth"! And, you will understand the lateness of the prophetic hour
3 hours, 36 minutes long -- WATCH DYNAMIC TRAILER
---
Watchers/Giants/Nephilim Walk Amongst Us Again
Key DVD's by L.A. Marzulli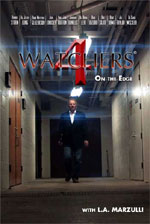 "Watchers 4: On The Edge"
L.A. Marzulli, author of the popular 'Watchers' series, continues his expose' with some of the most unusual supernatural evidences yet.
What is the meaning of the numbers '13-13-13' and 12, 111? What significance can be found in the Torah Codes? Could the Torah Codes pose as a modern Ephod, used by the high priest at the time of Moses?
Is there a cover-up spanning generations to hide the truth about the Nephilim? Is there any evidence that the Giants actually lived in the world, even in North America? Could Ancient cities built on the 30th Parallel have commonalities we are only now discovering?
What is really going on today in Israel? How is Israel handling the massive disruptions caused by the 'Arab Spring'?
Dr. Rogers Leir reveals some of the weirdest and strangest experiences he has seen in his 30- year effort to investigate alien implants and out-of-this-world technologies. One Hour, 21 minutes long - http://www.cuttingedge.org/detail.cfm?ID=2445
Other Titles In This "Watchers" Series - All Titles Only $19.99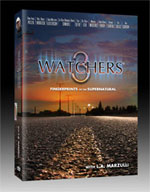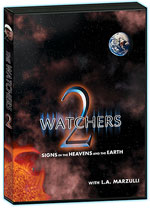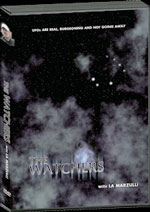 The Prophesied Days of Noah Are Upon Us!
"And as it was in the days of Noe, so shall it be also in the days of the Son of man." (Luke 17:26)
"There were giants in the earth in those days; and also after that, when the sons of God came in unto the daughters of men, and they bare children to them, the same became mighty men which were of old, men of renown."
Giants walk amongst us again, and Marzulli proves it!
Popular DVD's Back In Stock
Alien Invasion Is Now Underway
"Archon Invasion: The Return of the Nephilim"
Deeper Insights For the Knowledgeable Reader
Part 1 DVD by Ron Skiba
Who, or what, is an Archon? Who were the nephilim? How did they return both before and after the Flood?
Why should we be concerned about the act of mixing animal and human DNA? Why did Jesus say that the Last Days would be like the days of Noah? What differentiates the days of Noah vs the days of Jared?
Ron Skiba tells us in this exciting, 2 hour DVD
http://www.cuttingedge.org/detail.cfm?ID=2442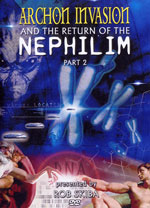 "Archon Invasion: Now And In The Future"
Part 2 DVD by Ron Skiba
What did Aleister Crowley and Jack Parsons deliberately carry out that may have opened up a portal to supernatural dimensions? What does an ancient prophecy concerning the release of the Watchers have to do with the beginning of the 20th Century?
Why should we be concerned about the act of mixing human and animal DNA? How has the Devil been preparing mankind for the End Days and for the appearance of his Man of Sin?
Ron Skiba will take you through an action-packed video presentation that will have you sitting on the edge of your seat. http://www.cuttingedge.org/detail.cfm?ID=2443
---
Be sure to visit our Face Book page
and like us so we can keep you updated
and you can share us with your friends.




---

Call us for Customer Service at 800-451-8211

Subscription Promotion

Cutting Edge cannot continue unless we keep a certain level of Yearly Subscriptions and so once or twice a year we run a special giveaway subscription offer. Please reach out at this most difficult time to help support Cutting Edge Ministries. We are reaching 120,000 people a year with the Gospel in five languages so your subscription will enable that wonderful spiritual eternal fruit to continue.

One Year Subscription - Choose 1 FREE Item

Two Year Subscription - Choose 2 FREE Items

Three Year Subscription - Choose 3 FREE Items

Four Year Subscription - Choose 4 FREE Items

Click here to subscribe or just check out the gift options:

---
As always we ask you to pray daily for this ministry.
Be sure to visit the Sale items and Special offers sections where you will find 28 Special offers and 121 items on Sale.
David Bay, Director, Cutting Edge Ministries
1792 South Lake Drive, Ste. 90 PMB 300, Lexington, SC 29073 Email

800-451-8211