News Alert & Bookstore Bulletin

Thursday, October 25, 2012

Customer Service 1-800-451-8211

Scheduled News Alerts/Newsletters

Mon. AM - Alert

Thurs. PM - Alert
'Genetic Roulette' / 'Medical Murder': Two Sides of A Coin
Combination DVD Offer, 3 DVD Set
Regularly $44.94 if purchased separately
On Sale $29.94, Saving you $15.00
The stark messages in 'Genetic Roulette' and 'Medical Murder' are two sides of the same coin. 'Genetic Roulette' proves the scientific dangers inherent in Genetically Modified Foods. They demonstrate how human scientists have taken God's good food and have genetically modified it so that it actually is killing people today!
Never before seen evidence points to genetically engineered foods as a major contributor to rising disease rates in the population, especially among children. Gastrointestinal disorders, allergies, inflammatory diseases and infertility are just some of the problems in humans, pets, livestock and lab animals who eat Genetically Modified soybeans and corn.
Monstanto's strong arm tactics, the FDA's fraudulent policies and how the USDA ignores a growing health emergency are also revealed. This shocking documentary may change your diet, help you protect your family and accelerate the consumer 'tipping point' against Genetically Modified organisms (GMO's).
Also contains a 28-minute expose' on modified seeds, another grave danger to our long-term health.
'Medical Murder' examines the murderous nature of our chemically-based medical industry. Literally, the collaboration between government regulators and chemical medicine producers is so deadly that we can call it 'Architects of Madness'. The third highest cause of death in America is "iatrogenic" -- induced in a patient by a physician! But that is not all the horror! A new study proves that aggressive radiation cancer treatments create a far more dangerous cancer cell than the one from which the patient is suffering. 'The new study is yet another blow to the failed and favored mainstream treatment paradigm of trying to cut out, poison out or burn out cancer symptoms (tumors) instead of actually curing cancer.' But, there is more concern; the Government is killing you as it subsidizes the top killers of our population.
This Combination DVD offer has over 5 hours of teaching! http://www.cuttingedge.org/detail.cfm?ID=2470
---
Key Events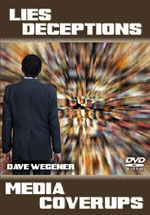 I. North Carolina voters are complaining that, when they vote for Romney, the voting machine counts that vote as "Obama"!
During the 2000 Florida 'hanging chad' fiasco, my webmaster told me in no uncertain terms that the easiest way to steal an election is to start using electronic voting machines in a widespread capacity. Is the "election fix in"?
NEWS BRIEF: "Guilford Co. voters say ballot cast for Romney came up Obama on machine", Myfox8 News, October 23, 2012
"GREENSBORO, N.C. –The presidential election is just around the corner and voting issues have already become a problem in Guilford County. On Monday, several voters complained that their electronic ballot machine cast the wrong vote. All the complaints were made by people who voted at the Bur-Mil Park polling location."
America has become so dependent upon electronics in every aspect of our lives, we fail to appreciate how electronics opens us up to vulnerabilities we have not even considered beforehand. This situation screams "the fix is in", and the average American is virtually helpless to correct it. This next segment shows that this problem has surfaced at other locations as well.
"Once again, several voters in Guilford County are claiming the electronic voting machines are getting their votes wrong. Now, some voters are concerned about polling locations in Jamestown and Pleasant Garden."
"One of the voters, Sher Coromalis, says she cast her ballot for Governor Mitt Romney, but every time she entered her vote the machine defaulted to President Obama. 'I was so upset that this could happen', said Coromalis."
These voters were casting their ballots early, before November 3.
How many other Obama votes were cast incorrectly? Why would a voting machine need to be "recalibrated" so it would function as it was designed to do, i.e., properly record a basic vote? Are efforts now being made to contact each voter who cast their ballot in the early voting period to have them come down to re-cast their vote?
This next news story gives us more reason for concern. The scene is also North Carolina.
NEWS BRIEF: "Group says it found 30,000 dead North Carolinians registered to vote", Charlotte Observer, September 6, 2012
" RALEIGH A Raleigh-based group devoted to reducing the potential for voter fraud presented the N.C. Board of Elections on Friday with a list of nearly 30,000 names of dead people statewide who are still registered to vote.
The Voter Integrity Project compiled the list after obtaining death records from the state Department of Public Health from 2002 to March 31 and comparing them to the voter rolls. 'Mainly, what we're concerned about is the potential [for fraud]', said project director Jay DeLancy. 'Since there is no voter ID law in North Carolina, anybody can walk in and claim to be anyone else'."
The Global Elite has been stealing elections for a very long time. Do you remember the presidential election of 1960? Kennedy beat Nixon only because he carried Illinois and Texas. And, Kennedy carried Illinois only because 250,000 dead people voted unanimously for him in Daley's Chicago district; Kennedy carried Texas only because 400,000 dead people voted unanimously for him out of Lyndon Johnson's district.
This next story is truly troubling.
NEWS BRIEF: "Video Snags Dem Boss Plotting Voter Fraud", Tea Party News, October 25, 2012
"Project Veritas has released a new investigation that exposes Representative Jim Moran's Field Director, Patrick Moran, conspiring to commit election fraud. When approached by an undercover investigator for advice on how to steal the votes of more than 100 people, Moran advised falsifying documents to satisfy Virginia's new voter ID law. He said, 'Bank statement obviously would be tough, but they can fake a utility bill with ease'."
"Announcing the release, James O'Keefe said, 'This is the most damning evidence to date of the scope of voter fraud in this country. Patrick Moran is not only the son of an 11-term Congressman, but is also the Field Director on his father's re-election campaign ... For much of 2012, Project Veritas has been conducting an ongoing series of investigations in more than a dozen states demonstrating the ease with which election fraud can be committed and legitimate voters can be disenfranchised. And they've shown that no one is immune. In April, a Project Veritas investigator was even offered the ballot of Attorney General Eric Holder himself. 'No matter how many times we've proven the danger', said O'Keefe, 'our reports have been ignored or dismissed by the media as honest mistakes by poll workers and low-level campaign operatives. Not anymore'."
One elected politician summed this matter up best. He said, "He who votes counts for nothing, but he who counts the votes counts for everything"!
Now you know how important electronic voting machines are to our current electoral process.
II. Poll numbers continue to show a surge for Mitt Romney.
Time is running out for President Obama to reverse this positive trend toward the Republican.
NEWS BRIEF: "Romney's Surge", The Daily Beast, October 25, 2012
"With just two weeks to go until Election Day, the popular vote is, as everyone knows, effectively a dead heat ... But there are two other crucial indicators that show momentum for Mitt. The first is the trend in the Electoral College—and one state in particular ... many of the states in the Real Clear Politics "toss ups" category appear likely to go one way or the other. Florida and Virginia will probably go for Romney, while Wisconsin, Pennsylvania, and Michigan will most likely be won by the president."
"And so, as we've argued before, that leaves Ohio as the state that will likely decide the election. Just two weeks ago, Obama was up 10 points in the state. Today, that margin has closed to 3 in the latest SurveyUSA poll. Meanwhile, the latest Suffolk (PDF) poll has Ohio tied (at 47) and Rasmussen also has a tie (at 48). All of this is clearly good news for Mitt."
"Taken together, Romney's improving image and the changing polls in Ohio do not paint a good picture for Obama. Time is running out for the president to counter Mitt's surge. It's still a tie, but things seem to be trending Romney's way."
If this scenario plays out, it will be a repeat of the one in the 2000 election, where the election was effectively decided by Florida. The "hanging chad" nonsense landed the election into the hands of the Supreme Court. They ruled in favor of the Skull & Bones Republican, George W. Bush.
If this election goes to the High Court, it will be interesting to see what the judges decide. I still believe this is the "Year of the Mormon" and of Brigham Young's "White Horse Prophecy".
Only events will tell.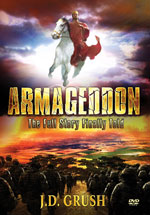 DVD
III. Syria's largest city of the most populous county is said to have fallen from government hands and into the control of the rebels.
If Assad's soldiers cannot seize this city back, the struggle to overthrow President Assad may become irreversible.
NEWS BRIEF: "Syria rebels take over Aleppo Kurdish area, seize army post", Ahram Online News, 25 Oct 2012
"Syrian rebel forces took over a strategically important Kurdish neighborhood in Aleppo and seized a military post in the country's northeast on Thursday, residents and a watchdog said ... Northern Aleppo's neighbouring Kurdish districts of Ashrafiyeh and Sheikh Maqsud have been controlled by local militia and the move marked the first time either rebel or government forces had moved into the area ... Northern Aleppo's neighbouring Kurdish districts of Ashrafiyeh and Sheikh Maqsud have been controlled by local militia and the move marked the first time either rebel or government forces had moved into the area."
How much of Syria do the Western supported rebels control? This map shows that rebels now control 65% of Syria.
As Syria reels to and fro like a drunken man, Israeli officials worry that President Assad might strike at Israel using his more modern missiles, topped with either conventional or WMD warheads. Israel has always warned that, should Assad take this action, they would strike at Damascus, utterly destroying it. This warning should raise a real red warning flag to Christians who know their prophecy. The world awaits fulfillment of Isaiah 17:1:
"The burden of Damascus. Behold, Damascus is taken away from being a city, and it shall be a ruinous heap."
Warfare in the Middle East is always a danger, because both the Bible and the Illuminati Plan foretells that the final great war which shall produce Antichrist shall begin with Israel and her Arab neighbors.
Even the Syrian citizens of the Golan Heights are worried about the potential for military disaster.
NEWS BRIEF: "Worried about the Syria war, Golan Heights residents seek Israeli citizenship", USA Today, October 25, 2012
"Although the Golan has been occupied and annexed by Israel since the Six-Day War in 1967, most people here consider themselves Syrians – but that may be changing ... Salah says many people here have become Israeli citizens and more are hiring lawyers to do the same. 'People are unsure of what is going to happen in Syria, and they also want democracy for themselves', he says."
"Sabene Hadad, spokeswoman for the Interior Ministry's Population and Immigration Authority, says that Israel is in the process of trying to determine how to deal with the new requests for citizenship. "
Other residents angrily deny that any significant number of Golan Heights citizens are renouncing their Syrian citizenship so they can accept Israeli.
"Suke Soliman Almaket, a supporter of Assad, says he spent more than two decades in an Israeli jail for refusing to break ties with Syria. He says talk of Israeli citizenship requests is 'propaganda. The people here do not want to be part of Israel, and in the end, we will all go back to Syria', he says."
Please remember that Syria is geographically located within Supernation #7 of the Club of Rome Plan. As such, Syria is under pressure to overthrow the entrenched dictator Assad. This is the REAL reason that this fighting by western created and supplied "rebels" is underway. Yhe sequence of events in Syria thus far are almost exactly as they were in Libya. The next move seems to be the intervention of NATO military forces.
Since President Assad is the true target, he may just lash out at Israel with his missiles as he is going down.
---
New Resource Book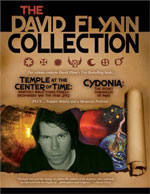 "David Flynn Collection"
"Temple at the Center of Time: Newton's Bible Codex Finally Deciphered" and "Cydonia: The Secret Chronicles of Mars'
Oversized Combination Book Published by Tom Horn
'Temple at the Center of Time: Newton's Bible Codex Finally Deciphered" -- Newton believed that an original pure knowledge existed. He did search for it. A few researchers have written that Newton actually discovered 'something' and tried to fit his existing research into a 'prisca sapientia' of their own design, claiming his beliefs fit modern realms of philosophy or Eastern Religions. For the first time in history, "Temple at the Center of Time" uncovers what Newton was looking for and, in so doing, proves that pivotal events in history are unquestionably connected in time and space to JERUSALEM.
Newton didn't know it. The key was right in front of him.
"Cydonia: The Secret Chronicles of Mars' - Flynn reveals that many occult beliefs originated from this 'Chronicles of Mars'. For example: a) The great Cosmic Clock embodied in the Ouroboros, and the true meaning of this serpentine symbol; b) The "gods" who ruled the planets in the ages before Adam - (Pre Adamic History) - and their return as "aliens"; c) The meaning behind the esoteric tenet "As Above, So Below"; d) The Great Work of the Mystery Schools from its point of origin to the implementation by the modern alchemists of NASA; Many more fascinating facts!
Over-sized book, 515 pages, 8 1/2 by 11 by 1 1/4 - http://www.cuttingedge.org/detail.cfm?ID=2468
---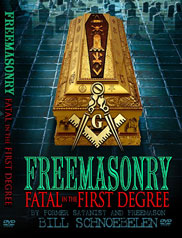 "Freemasonry: FATAL In The First Degree"
New DVD by Bill Schnoebelen, Former Mason, Satanist
Maybe The Most Important Spiritual Alarm We Have Ever Sounded!!
Pre-Order Sale - Regularly $24.99 - Now Only $19.99
During the past 16 years, one of the most often asked questions by concerned mothers and wives is this: 'My son / husband wants to join Freemasonry just for the business contacts. There really is no spiritual danger in the first three degrees, right?'
Former Mason, Bill Schnoebelen, answers this wrenching, heartfelt question very powerfully. Once viewing this video, you will never again believe that your loved one can safely pass through the first degree of Freemasonry!When your loved one completes the first degree there is a very high chance he will be demonically possessed or at least demonically afflicted.
But, then, to make matters much worse, your loved one will bring these newly found demonic 'friends' right in the front door of your home, where he will begin to diabolically afflict all relationships within the home -- Spousal, siblings, father-children, spiritual. Every meaningful, cherished relationship will abruptly come under severe and continuous attack. Suddenly, there will be no peace in relationships and in your home.
Bill then Biblically guides you through the spiritual processes necessary for a person who is already caught by Masonry's trap in order to be free of the demons of Baal, and full of the Holy Spirit. Bill then shows how you can be delivered from any spiritual bondage if Freemasonry is in your family background, father, grandfather, mother or grandmother. Spiritual deliverance is thoroughly discussed.
---
Now Shipping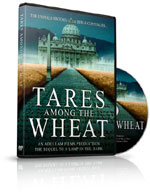 "Tares Among The Wheat" DVD
Sequel to 'Lamp In The Dark' DVD
by Chris J. Pinto, Adullum Films
'Tares Among the Wheat' will likely challenge what most scholars believe about Bible history, and the origins of the current wave of new translations that have flooded churches around the world.
Enter a mysterious world of ancient manuscripts, assailed by forgeries, fakes, and theological intrigue of the highest order. http://www.cuttingedge.org/detail.cfm?ID=2458
---
$9.99 DVD's - Best Value On The Net - New Titles Added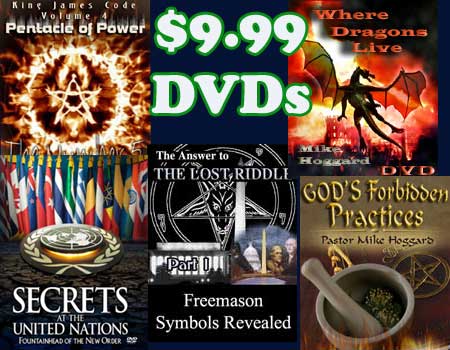 66% to 75% Discounts Off Selected DVD Titles
Variety is good; price is EXCELLENT!
Select From 52 68 Different Titles!
Regular Retails Up To $40, Dual Disc Sets
---
Even More Savings -- At A Very Low Price
---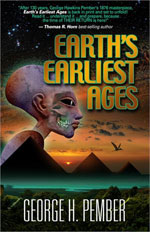 "Earth's Earliest Ages - Reprint of 1870 Masterpiece Book"
Reprinted by Tom Horn
"After 130 years, George Hawkins Pember's 1876 masterpiece, Earth's Earliest Ages is back in print and set to unfold! Read it ... understand it... and prepare, because the time of THEIR RETURN is here!" (Tom Horn)
The influences of the Spirit of God are even now in process of withdrawal, as He prepares for that departure from earth which will leave it open for Nephilim, seven fold worse than those who formerly dwelt in it, to enter, and for a short season to work their will upon the human race; Then will all the Nephilim, who are yet at liberty, be among men, and will quickly make them feel the meaning of that awful utterance, 'Woe to the inhabiters of the earth and of the sea! for the Devil is come down unto you, having great wrath, because he knoweth that he hath but a short time.'"
As far back as the beginning of time and within every major culture of the ancient world, the astonishingly consistent story is told of gods who descended from heaven and materialized in bodies of flesh. From Rome to Greece and before that, to Egypt, Persia, Assyria, Babylonia, and Sumer the earliest records of civilization tell of the era when powerful beings known to the Hebrews as Watchers and in the book of Genesis as the b'nai ha Elohim ('sons of God') mingled themselves with humans, giving birth to part-celestial, part-terrestrial hybrids known as 'Nephilim.'
451 pages, paperback -- http://www.cuttingedge.org/detail.cfm?ID=2461
"The Genius of Ancient Man"
New Book by Don Landis
All over the world there are similar findings of ancient religions, cities and towers, world travel, advanced astronomy, and civilized government. Over the course of two years, a team of researchers from Jackson Hole Bible College has worked to bring together the different pieces of the convoluted mystery and history of ancient man.
Hours of researching, trips to various sites around North and Central America, visits to museums, and meetings with experts have provided the team with an overwhelming amount of evidence for the intelligence of these early innovators. A jumble of anomalies and magnificent structures continue to confound archaeology and anthropology today, yet as the dots are connected, one finds history as described in the biblical record.
Evidences and commonalities explored from ancient man around the globe! (1) Why structures echoing the Tower of Babel have been recreated on almost every continent and major culture. (2) What artifacts and archaeology, technology and innovation, really reveal about the origin of mankind. (3) Why many biblical symbols (rainbows, human sacrifice, mountains, the Son/ sun worship) were, and continue to be, distorted in pagan religious practices. (4) What the historical record reveals about Satan's 'counterfeit' of God's plan for humanity. Now you will have scientific fact about Ancient Man allowing you to refute the evolution teaching of primitive cavemen!
112 pages, hardcover -- http://www.cuttingedge.org/detail.cfm?ID=2460
---
Price Break on "Wide Is The Gate"
Volume 1 Regularly $39.99, Now Reduced to $29.99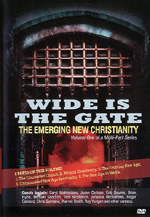 "The Emerging New Christianity, A Paradigm Shift", Volume One
Video is 3 hours, 20 minutes
A look into the invasion of the old New Age Movement in today's Post Modern Church. Today's new brand of Christianity has a different gospel and is targeting thousands of the younger generation with a so-called hip, cool, experiential spirituality, much of which is embracing the mysticism of Roman Catholicism with its ecumenical philosophy of uniting people from all faiths to work together and bring about a new world of peace and harmony.
The dangerous result of this new spirituality in the church is bringing about the rise of today's "Christianized" occultism. Through modern marketing techniques and business management skills a global agenda of faith, commerce and government is being orchestrated for churches to partner with other faiths for world peace and unity. This man made utopia will usher in the reign of Antichrist and his kingdom
3 hours 20 minutes of exciting revelation about the true direction of the Christian Church today, the church whom Jesus will spew out of His mouth!
http://www.cuttingedge.org/detail.cfm?ID=2336
---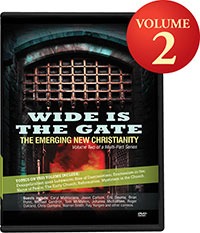 "Wide Is The Gate DVD"
"Vol 2, Emerging Christianity In The Post-Modern Church"
In Volume 2 of 'Wide Is The Gate', Caryl Matrisciana specifically addresses many of the numerous areas in today's church in which Satan has infiltrated into the churches of today.
Examples are: 1) Environmentalism, Global Warming and Mother Earth; 2) Progressive Christianity - merging with Leftist Politics; 3) Kingdom Now, Dominionism now in Mainline Christianity; 4) Ecumenical Movement now uniting Evangelical Protestants and Roman Catholics to further the One World Religion; 5) The Social Gospel, being promoted by Youth Outreach and Evangelicals; 6) Chrislam, melding Islam with Christianity; 7) Replacement of Israel by the Church; and many more
When you understand the true apostate condition of today's 'christian' church, you will understand how Jesus can declare 'I will spew you out of My mouth"! And, you will understand the lateness of the prophetic hour
3 hours, 36 minutes long -- WATCH DYNAMIC TRAILER
---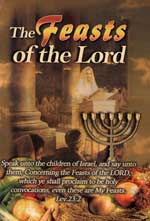 "The Feasts of the Lord In Prophecy'
Would you like to know the specific day of the Lord's return?
Regularly $49.95, Now Only $19.95
At last, a DVD which teaches how the seven Jewish Feasts in the Old Testament accurately portray Jesus in both His first and second comings!
The Spring Feasts were Dress Rehearsals for His First Coming and were accurate to the very day!
The Fall Feasts are Dress Rehearsals for His Second Coming, also to the very day!
Your appreciation of the majesty and Omnipotent Glory of Jesus Christ will grow greatly as you see how He controls world events for the entire 6,000 years of world history, and how He has accurately predicted -- through the seven Feast Days of Israel -- His First and Second Comings, accurate to the exact day!
Five DVD Set, almost 5 hours of teaching -- http://www.cuttingedge.org/detail.cfm?ID=2168
---
Watchers/Giants/Nephilim Walk Amongst Us Again
Key DVD's by L.A. Marzulli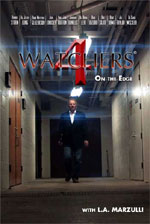 "Watchers 4: On The Edge"
L.A. Marzulli, author of the popular 'Watchers' series, continues his expose' with some of the most unusual supernatural evidences yet.
What is the meaning of the numbers '13-13-13' and 12, 111? What significance can be found in the Torah Codes? Could the Torah Codes pose as a modern Ephod, used by the high priest at the time of Moses?
Is there a cover-up spanning generations to hide the truth about the Nephilim? Is there any evidence that the Giants actually lived in the world, even in North America? Could Ancient cities built on the 30th Parallel have commonalities we are only now discovering?
What is really going on today in Israel? How is Israel handling the massive disruptions caused by the 'Arab Spring'?
Dr. Rogers Leir reveals some of the weirdest and strangest experiences he has seen in his 30- year effort to investigate alien implants and out-of-this-world technologies. One Hour, 21 minutes long - http://www.cuttingedge.org/detail.cfm?ID=2445
Other Titles In This "Watchers" Series - All Titles Only $19.99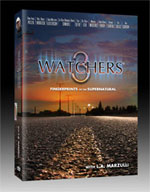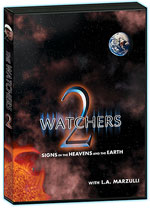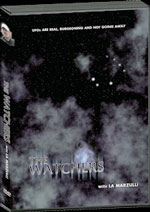 The Prophesied Days of Noah Are Upon Us!
"And as it was in the days of Noe, so shall it be also in the days of the Son of man." (Luke 17:26)
"There were giants in the earth in those days; and also after that, when the sons of God came in unto the daughters of men, and they bare children to them, the same became mighty men which were of old, men of renown."
Giants walk amongst us again, and Marzulli proves it!
Popular DVD's Back In Stock
Alien Invasion Is Now Underway
"Archon Invasion: The Return of the Nephilim"
Deeper Insights For the Knowledgeable Reader
Part 1 DVD by Ron Skiba
Who, or what, is an Archon? Who were the nephilim? How did they return both before and after the Flood?
Why should we be concerned about the act of mixing animal and human DNA? Why did Jesus say that the Last Days would be like the days of Noah? What differentiates the days of Noah vs the days of Jared?
Ron Skiba tells us in this exciting, 2 hour DVD
http://www.cuttingedge.org/detail.cfm?ID=2442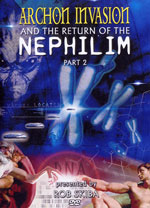 "Archon Invasion: Now And In The Future"
Part 2 DVD by Ron Skiba
What did Aleister Crowley and Jack Parsons deliberately carry out that may have opened up a portal to supernatural dimensions? What does an ancient prophecy concerning the release of the Watchers have to do with the beginning of the 20th Century?
Why should we be concerned about the act of mixing human and animal DNA? How has the Devil been preparing mankind for the End Days and for the appearance of his Man of Sin?
Ron Skiba will take you through an action-packed video presentation that will have you sitting on the edge of your seat. http://www.cuttingedge.org/detail.cfm?ID=2443
---
Be sure to visit our Face Book page
and like us so we can keep you updated
and you can share us with your friends.




---

Call us for Customer Service at 800-451-8211

Subscription Promotion

Cutting Edge cannot continue unless we keep a certain level of Yearly Subscriptions and so once or twice a year we run a special giveaway subscription offer. Please reach out at this most difficult time to help support Cutting Edge Ministries. We are reaching 120,000 people a year with the Gospel in five languages so your subscription will enable that wonderful spiritual eternal fruit to continue.

One Year Subscription - Choose 1 FREE Item

Two Year Subscription - Choose 2 FREE Items

Three Year Subscription - Choose 3 FREE Items

Four Year Subscription - Choose 4 FREE Items

Click here to subscribe or just check out the gift options:

---
As always we ask you to pray daily for this ministry.
Be sure to visit the Sale items and Special offers sections where you will find 28 Special offers and 121 items on Sale.
David Bay, Director, Cutting Edge Ministries
1792 South Lake Drive, Ste. 90 PMB 300, Lexington, SC 29073 Email

800-451-8211