News Alert
Friday, December 20, 2013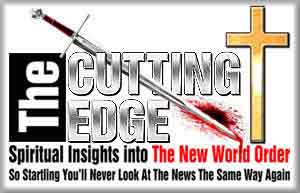 Abruptly, Significant Progress Occurs In Prophetically Reorganizing All Nations Into 10 Supernations
Since Antichrist cannot arise until all nations of the world are reorganized into 10 Supernations (NEWS2363), we must watch the formation of these supernations to gain an understanding of the lateness of the prophetic hour.
In the past few months, impressive progress has been made. The prophetic hour draws near!!
This article reports very "good news" to Christians everywhere!
Finally, after 2,000 years of history following Jesus' death, burial, and resurrection, wicked forces intent upon producing Antichrist are now taking concerted action to reorganize all the nations of the world into precisely the ten (10) supernations foretold 2,600 years ago in Daniel 7:7-8.
While it is not possible to know the precise date on which all these supernations will be completed, at the very least, when we hear some false prophet setting a date for the end of time, or the appearance of antichrist, or proclaiming imminent economic collapse, we will know enough to check the status of this Club of Rome Plan to reorganize all nations into 10.
Personally, I believe that the Rapture of the Church is going to occur before all ten supernations are formed. Once the Church is out of the world, and once the Holy Spirit no longer restrains the plans of evil rulers, the Club of Rome Plan can be finished within weeks at the most.
"Look up, for your Redeemer is drawing nigh". The End is finally seen on the horizon!

$1.99 Sale Continued By Popular Demand
Inventories Getting Low, Get Your Selection Now Before We Run Out of Stock
OVERSTOCK BLOW-OUT SALE
$1.99 - Regularly Up To $24.99
SELECTED TITLES OVERSTOCKED
We have over-bought these fine current titles of DVD's. Prices to be in effect until inventory is brought to normal levels.
At these incredible prices you can buy them to give to others as presents.
See all our $1.99 DVD's -- 6 Titles
See all our $4.99 DVD's - 21 Titles
See all our $9.99 DVD's - 72 Titles
See our Sale Items - 20 titles
See all our Combination Offers - 34 Titles
See all our New Items -- 39 Titles