News Alert
Monday, December 30, 2013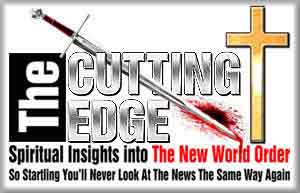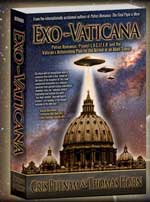 "Exo-Vaticana"
Shocking Proofs That The Vatican Is Preparing To Receive An Alien Savior!
Book
"Satan & Demons In Spiritual Warfare "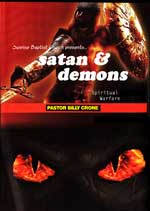 New DVD by Pastor Billy Crone
Regularly $39.99, Only $19.99
Does Satan really exist? Do demons really exist? Is the warfare in the heavenlies and on earth - which God reveals in Daniel 10 - really true? The answer to all these questions is 'YES'!
This 3-DVD, 250-minute presentation takes you into the fall of Satan and his demonic horde, into the reality of what they do to try to destroy Jesus Christ and His Church and His believers.
Subjects of this study: 1) The Fall of Satan, God's curse on him and his angels (now demons); 2) Satan's army of demons; 3) Demonic influence throughout the world; 4) How demons take advantage of our flesh to defeat us; 5) Putting on the Armor of God, enabling Christians to successfully fight these insidious battles throughout our life.
3 DVDs, 250 minutes
Angels Battling Aliens In The Heavenlies
Daniel 10 Battle Being Fought Daily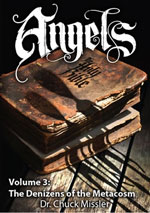 "Angels Volume III DVD: Aliens, UFO's, The Denizens of the Metacosm"
Volume 3 explores the contradictory behavior of UFOs and other demonic deceptions characteristic of the End Times.
Subjects Are: 1) Are they real? 2) Why do UFOs enjoy a military classification higher than our most sensitive weapons systems? 3) Why are the events which occurred in Roswell New Mexico still classified after 66 years? 4) Why is the Vatican openly preparing to receive an Alien Visitor? 5) How should a Christian deal with the occurrences of Alien abductions? 6) Jesus admonished us to 'Be not deceived.' How?
How do we prepare for the deception which, 'if it were possible, would deceive the very elect'? Order Angels Volume III
See also first two volumes
"Angels Volume I DVD: The Angelic Realm"
"Angels Volume II DVD: The Invisible War"
Demons Battling To Capture Mankind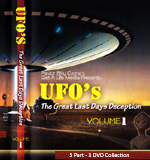 "UFO's - The Great Last Days' Deception" Volume 1
New DVD by Pastor Billy Crone
You will discover: 1)How aliens lie like demons; 2) How aliens feel like demons; 3) How aliens Teach Demonic and New Age religious beliefs; 4) How aliens act like demons; 5) How aliens travel like demons; 6) How aliens possess people like demons; 7) How aliens deceive humans like demons.
"Their script is now written, subject only to last-minute editing and stage-directions; The stage itself, albeit as yet in darkness, is almost ready; Down in the pit, the subterranean orchestra is already tuning up; The last-minute, walk-on parts are even now being filled; Most of the main actors, one suspects, have already taken up their roles. Soon it will be time for them to come on stage, ready for the curtain to rise. The time for action will have come." [Page 253, published in 1981].
---
May Jesus Richly Bless You,
David Bay, Director
Cutting Edge Ministries
800-451-8211