Hot News
I. President Obama's Department of Justice is arguing to the Supreme Court that International Treaties supercede the American Constitution!
The very fact that a sitting President is advancing this method of abolishing the Constitution signals that we are in the final phase of the New World Order Plan.
NEWS BRIEF: "DOJ arguing that international treaty trumps our Constitution", Washington Examiner, October 30, 2013
"Justice Department attorneys are advancing an argument at the Supreme Court that could allow the government to invoke international treaties as a legal basis for policies such as gun control that conflict with the U.S. Constitution ... Their argument is that a law implementing an international treaty signed by the U.S. allows the federal government to prosecute a criminal case that would normally be handled by state or local authorities."
This development is very serious for two basic reasons:
1) The Federal Government will receive vastly enlarged authority, because it is usurping powers normally reserved for the states. If the Illuminati is to successfully established the Absolute Dictatorship it envisions, it must drawn all power from individual states. This line of argument to the Supreme Court would render the states impotent.
2) All United Nations agencies would supercede American agencies in matters within the United States. For example, UN judicial courts would have authority to issue rulings that contradict rulings made in the American judicial system. Since the United Nations is extremely opposed to Christianity, for example, a UN judicial decision can be created that would outlaw public Christian worship and the American Federal Government would be charged with carrying out the decision.
Gun Control would be far easier to implement if the United Nations had authority over American courts. Remember, the United States recently signed a draconian UN mandate outlawing certain types of weapons, like small automatic rifles. Even though the vast majority of Americans were against the provisions of this UN plan, this international treaty could conceiveably be used to force Americans to disarm.
Of course, the Elite are immediately forced to confront a very stark reality: Over 80% of all gun owners in America would refuse to turn over their guns to authorities, and many would open fire on any troop who showed up on his doorstep. The Illuminati has always feared an aroused public and they certainly fear over 100 million Americans owning 500 million guns.
Doubtless, you can think of many other instances in which United Nations law or court decisions are dramatically different than American law. This development is part of the New Age plan to bring in the New World Order, and was presented in occult literature as being planned at the very end of the period to bring in the Christ.
You see, the Illuminati confesses that the American Constitution is proving to be an obstacle greater than they anticipated. One of the methods they planned to use was to have the Supreme Court rule that international treaty was more authoritative than American law. And, they planned on carrying this despicable action at the end of the period leading up to the establishment of the Absolute Dictatorship.
Since the Supreme Court is fully stocked with Illuminati loyalists, as the Illuminati Card shows, above, they will likely rule in favor of the arguments by the DOJ.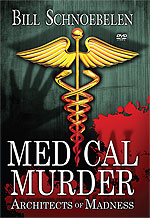 II. Republican Conservative, George Will, is declaring that ObamaCare is going to die and the Republicans should allow it to do so!
Is it possible that ObamaCare is so full of holes that it will never actually take affect?
NEWS BRIEF: "George Will: Let Obamacare Crash and Burn", Newsmax, 29 October 2013
"Pulitzer Prize-winning columnist George Will says President Barack Obama has, by his actions, confirmed the Republican view that the Affordable Care Act is unworkable ... 'It seems to me the president has been emphatic that the Obamacare can be implemented as written. Republicans have said it can't, and then the president confirmed the Republican view by his starkly and unambiguously illegal delay of the employer mandate," Will told "The Steve Malzberg Show' on Newsmax TV."
" 'But now that the Affordable Care Act is law, Will said, he agrees with Newsmax CEO Christopher Ruddy and others that the best way forward may be to let the Affordable Care Act crash on its own.
"The first thing I'd say is . . . he's embraced it, he wants to go forward. Let it. The quickest way to refute all the arguments for Obamacare is to experience Obamacare," Will said. 'My general feeling is stand back, be quiet, and, if anything, make the president ask — beg, really — Congress to rescue him from his own handiwork'."
In the past week, numerous pundits have used the term "death spiral" to describe what is likely to happen once ObamaCare gets started. Since this program is unworkable and will be mightily opposed by a vast majority of Americans, the White House may have no choice but to scrap the program altogether!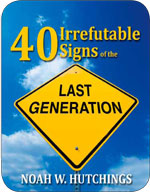 III. Jewish rabbis are urgently calling for prayer to prevent global powers from dividing the land of Israel!
Christians all over the world should recognize that this plan to divide Israel so the Palestinians can have their own nation is one of the End Times signs! We should also pray that God's prophetic word will be precisely carried out.
NEWS BRIEF: "Rabbis Call for Prayers Against Dividing Land of Israel ", Israel Today, November 1, 2013
"Earlier this month a group of prominent Israeli rabbis issued a call for earnest prayers against the division of the Land of Israel, as currently being negotiated by Israeli, American and Palestinian officials ... The rabbis noted that Prime Minister Benjamin Netanyahu 'is under pressure to agree to further withdrawals, God forbid'. They called on all faithful Jews to recite additional prayers pertaining to the continued unity of the Land of Israel under Jewish sovereignty."
God foretold that, at the End Times, an effort would be undertaken to divide His holy land called Israel.
Joel 3:2 is being fulfilled in front of your watchful eyes, in your Daily News:
Jesus told His followers living at the End of the Age, that, when they saw prophetic signs being fulfilled by events, we were to look up, for our Redemption draweth nigh! Events like this are troublesome because they will result in all-out war, but they portend that Jesus' return is getting closer, and for that, we can rejoice.
---
Additional 20% Off Bookstore Sale Continued
COMBINATION OFFERS ARE THE BEST VALUE
Our Most Popular Gift Sets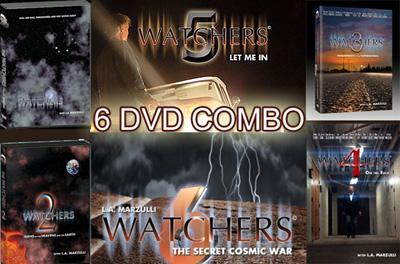 "Watchers DVD Combo" - All 6 Titles
Regularly $119.95 - Combo Offer, $99.96
Now Only $79.96 with coupon
Set contains all 5 of L.A. Marzulli's best-selling series on the strange and the supernatural, The Watchers. These are the titles in this 5-pc set: 1) 'UFO's Are Not Going Away'; 2) 'Signs In The Heavens and the Earth'; 3) 'Unseen Supernatural Forces'; 4) 'On The Edge'; 5) 'Let Me In'; 6) 'The Secret Cosmic War'. http://www.cuttingedge.org/detail.cfm?ID=2480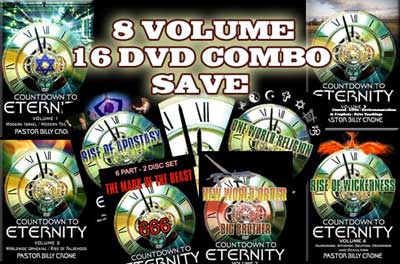 "Countdown To Eternity DVD Combo"
Regularly $319.92, Combo Priced $146.92
Now Only $117.36 with coupon
These prophetic signs are many, and this Combination Offer contains the first eight: 1) The Jewish People and their reborn nation, Israel; 2) Modern Technology; 3) Explosion of Worldwide Unrest/ Upheaval; 4) Unprecedented Falsehood; 5) Rise of Wickedness and Perversion; 6) Rise of Religious Apostasy, One World Religion; 7) Big Brother; 8) Going Global - Economy, Religion, Government
This fresh look at world events through the lens of prophecy is intended to convince unbelievers that the End of the Age is upon us NOW and to urge them to repent while the Age of Grace is still being offered by Jesus. This combination offer has 16 DVD's lasting 32 hours!! http://www.cuttingedge.org/detail.cfm?ID=2505
Shop All 33 Combination Offers Here
==================================================
ALL Bibles and ALL Commentaries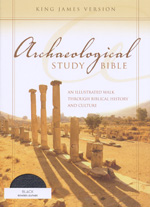 "KJV Archaeological Study Bible"
"Illustrated Walk Through Biblical History and Culture"
Black Bonded Leather
Regularly $69.95, On Sale $54.97
Now Only $43.98 with coupon
KJV Archaeological Study Bible: Hardcover -- $39.97, Now Only 31.98 with coupon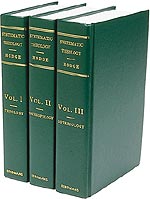 "Systematic Theology by Charles Hodge
3 Volumes, 2,400 pages"
Regularly $199.00, On Sale $100.00, Now Only $79.99 with coupon
The magnum opus of one of America's most prominent theologians offers an in-depth exploration of theology, anthropology, soteriology, and eschatology.
This monumental work, now a standard for theological students, was written while Hodge served as a professor at Princeton (1851-1878), where he permanently influenced American Christianity as a teacher, preacher, and exegete. Hodge must be classed among the great defenders of the faith, and possessed an extremely rare talent for clearly expressing complex subjects in easily understood writings.
But he earned a higher title to fame in that he was the champion of his Church's faith during a long and active life and her trusted leader in time of trial during the Civil War.
Includes a comprehensive index.
3 Volumes, 2,400 total pages
---
SHOP ALL 59 'PASTOR HOGGARD' DVD'S HERE
SHOP ALL 37 'ROMAN CATHOLIC' ITEMS HERE
SHOP ALL 18 DOC MARQUIS' DVD TITLES
IF YOU FIND IT IN THE BOOKSTORE, IT IS 20% OFF, EVEN IF THE PRODUCT IS ALREADY ON SALE
---
Popularly Priced $4.99 and $9.99 DVD's
NOW PRICED 20% OFF - $9.99 IS NOW $7.99 with coupon, AND $4.99 IS $3.99 with coupon
---
Headline News Analysis
Prophetic Supernation #9 is forming, with a deadline of December, 2015
South and Southeast Asia (ASEAN) is now coalescing into a single giant nation. When this nation is formed, it will be part of the fulfillment of Daniel 7:7-8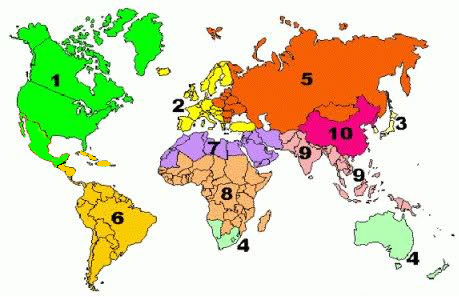 Newest Headline News Article