News Alert
Friday, November 15, 2013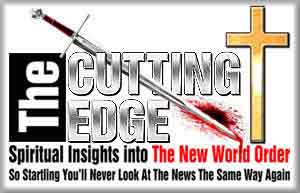 November 15, 2013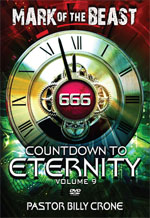 ""Mark of the Beast"
NEW "COUNTDOWN TO ETERNITY"
Volume #9
Regularly $39.99, Only $19.99
Pastor Crone sounds the alarm: we are being powerfully conditioned to accept a 'Mark' either implanted or placed on the surface of our forehead or hand that will totally control our lives. This 'Mark' will go far beyond 'buying and selling'.
Pastor Crone details the reality that numerous foreign nations are far beyond the United States in implementing a total 'Mark' control system. Over 4 hours long
The Rabbi Who Found Messiah (DVD)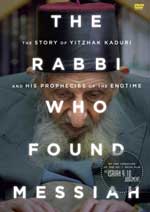 Mystical death curses. Visions of Messiah. A renowned world political leader under the threat of death. Religious leaders in absolute shock. A cryptic death note ...
The story is shocking. The story is true. The story is still unfolding today!
This is the sensational story of Rabbi Yitzhak Kaduri, the 108-year-old rabbi who declared the name of the real Messiah was Jesus and further proclaimed that Messiah would not come until Ariel Sharon was dead; within days, Sharon suffered a stroke and has been in a vegetative coma for 7 years now.
Ezekiel 37, 'Dry Bones' prophecy, stated that Israel would return to her land in the End Times in a state of unbelief in Messiah, but would gradually come to believe in Him. When this most powerful Kabbalistic Rabbi stated that he had seen Messiah in a vision and that His name was 'Jesus', he set in motion powerful forces that are awakening many Jews in Israel to the reality of Jesus.
This event is a true 'Sign of the Times'! This documentary is based on the book "The Rabbi Who Found Messiah" by Carl Gallups. Renowned Messianic Rabbi Jonathan Cahn, New York Times bestselling author of "The Harbinger," appears with Gallups. They give insight into the messianic Jewish perspective, Hebrew messianic expectations and the profound nature of Rabbi Kaduris amazing pronouncement.
Did the elderly, revered Rabbi actually have a vision from God similar to the Apostle Paul's vision on the Damascus Road? Did he really see Jesus as the Messiah who is soon to come?