News Alert
Monday, November 18, 2013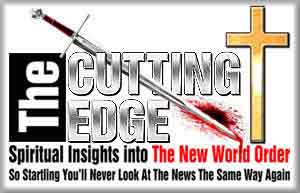 Rabbi Cahn's New DVD's
Preparing Israel To Accept Jesus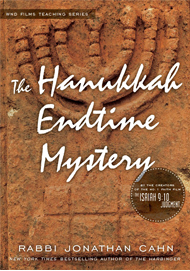 Hanukkah contains one of the most amazingly detailed revelations of the End Times. This DVD beautifully explains the End Time mysteries of Hanukkah, with stunning detail on what is yet to come, and what is already happening right now before our eyes! http://www.cuttingedge.org/detail.cfm?ID=2541
Masada is one of the most thrilling military campaigns ever fought in world history. Less than 1,000 Jewish militants withstood 15,000 elite Roman soldiers for three (3) long years.
For 2,000 years, God kept a scroll hidden on top of Masada in the Israeli wilderness waiting for the Jewish people to come back to the land and uncover it? Discover this awesome prophecy of God and what it has to do with you at this End of the Age. http://www.cuttingedge.org/detail.cfm?ID=2542
For the first time in nearly 2,000 years, the Sanhedrin has been reassembled; such an event is required if Israel is going to return to her Ancient Jewish religion for the first half of the Tribulation Period.
End Times Prophecy Unfolding In Israel: God Preparing Jews To Accept Jesus
The Rabbi Who Found Messiah (DVD)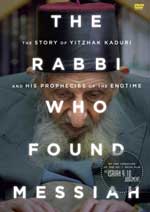 Mystical death curses. Visions of Messiah. A renowned world political leader under the threat of death. Religious leaders in absolute shock. A cryptic death note ...
The story is shocking. The story is true. The story is still unfolding today!
This is the sensational story of Rabbi Yitzhak Kaduri, the 108-year-old rabbi who declared the name of the real Messiah was Jesus and further proclaimed that Messiah would not come until Ariel Sharon was dead; within days, Sharon suffered a stroke and has been in a vegetative coma for 7 years now.
Ezekiel 37, 'Dry Bones' prophecy, stated that Israel would return to her land in the End Times in a state of unbelief in Messiah, but would gradually come to believe in Him. When this most powerful Kabbalistic Rabbi stated that he had seen Messiah in a vision and that His name was 'Jesus', he set in motion powerful forces that are awakening many Jews in Israel to the reality of Jesus.
This event is a true 'Sign of the Times'! This documentary is based on the book "The Rabbi Who Found Messiah" by Carl Gallups. Renowned Messianic Rabbi Jonathan Cahn, New York Times bestselling author of "The Harbinger," appears with Gallups. They give insight into the messianic Jewish perspective, Hebrew messianic expectations and the profound nature of Rabbi Kaduris amazing pronouncement.
Did the elderly, revered Rabbi actually have a vision from God similar to the Apostle Paul's vision on the Damascus Road? Did he really see Jesus as the Messiah who is soon to come?
---
Buy These Three Rabbi Cahn DVD's In A Set
Save Nearly $13.00
Regularly $38.85
Now Only $25.99
http://www.cuttingedge.org/detail.cfm?ID=2551
"Take from Freemasonry its dependence on the Temple; leave out of its ritual all references to that sacred edifice, and to the legends and traditions connected with it, and the system itself would at once decay and die ... " ( 33º Masonic author, Albert Mackey, "Encyclopaedia of Freemasonry")
Some Palestinian leaders are aware that Israel and her Western allies are using these negotiations as a trap designed to annihilate Palestinians living in Israel and in Jordan. Listen to this stark warning, from a Jewish professor.
---
May Jesus Richly Bless You,
David Bay, Director
Cutting Edge Ministries
800-451-8211