News Alert
Monday, November 25, 2013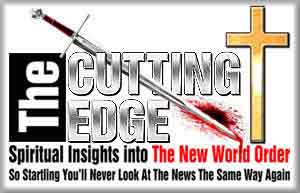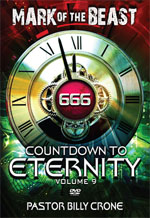 "Countdown To Eternity: Mark of the Beast"
Volume 9 by Pastor Billy Crone
we are being powerfully conditioned to accept a 'Mark' either implanted or placed on the surface of our forehead or hand that will totally control our lives. This 'Mark' will go far beyond 'buying and selling'.
Subjects are: 1) 'The Proof of the Mark'; 2) The Biometrics of the Mark; 3) 'The Convenience'; 4) Individual 'Willingness To Take The Mark'; 5) 'The Mandate' To Force Everyone To Take The Mark; 6) 'The Options For The Mark'.
Pastor Crone details the reality that numerous foreign nations are far beyond the United States in implementing a total 'Mark' control system.
2- Disk DVD Set, OVER 4 HOURS LONG, FOR ONLY $19.99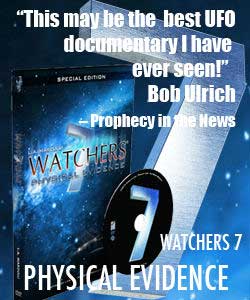 "Watchers 7: Physical Evidence - Alien Implants"
New DVD by L.A. Marzulli
One thing is certain, UFOs are not going away and at some point the UFO Phenomena will become self evident. They are being reported to the tune of 2000 sightings per month. At some point, there will be a revealing of the so-called extraterrestrial presence. Perhaps by the President of the United States.
Listen to the Illuminati plan: '"UFO's and Aliens are part of the New World Order. They are benevolent beings which will aid mankind in attaining the goal of becoming one humanity. They will appear at the proper time to enable mankind to make that Quantum Leap of Collective Consciousness -- when the Christ appears."
Former Canadian Defense Minister, Paul Hellyer, who stated at the Citizens Hearing for Disclosure in Washington DC, a few months ago: 'UFOs are as real as the airplanes flying overhead'.
UFO's and aliens are part of the scripted agenda to produce Antichrist; the very fact that their reporting is so dramatically increased can only mean that the appearance of Antichrist is very, very close.
Save Money On Combination Offer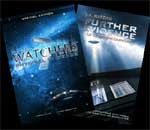 "Watchers 7' DVD - PLUS 'Further Evidence' Book Combo Offer -
Regularly $44.98, Only $34.98, You SAVE $10
http://www.cuttingedge.org/detail.cfm?ID=2577
Also available in book, "Further Evidence" - This companion book to Watchers 7 DVD contains over 100 full-color photos of UFOs, expert witnesses, behind the scene shots and more!
Further Evidence, is a 73 X 103 oversize book, with startling UFO pictures, like the 'Turkish UFO', which shows aliens, inside the craft. http://www.cuttingedge.org/detail.cfm?ID=2576