---
Powerful Books By Dr. Dennis Cuddy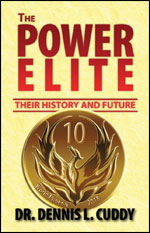 "The Power Elite: Their History and Their Future"
Dr. Dennis Cuddy uses the Phoenix Bird arising from its ashes very appropriately, because the planned New Order will literally rise from the burning ashes of this Old Order. The history of the Power Elite goes back almost a thousand years.
Dr. Dennis Cuddy takes an extensive look at how a "bold new world" is being shaped using coercive means to undermine national sovereignty and bring about a world socialist government. Dr. Cuddy also analyzes the role of the Muslim Brotherhood in the Power Elite's plan. Since the driving mechanism to bring about the plan's fulfillment is economics, he next reveals the looming economic disaster created to further the Power Elite's goals. This is followed by a look at the election of 2012, and the importance of President Obama's reelection as he moves the United States closer toward socialism/fascism.
Finally, in "Looking Backward," Dr. Cuddy projects into the future to see how the Power Elite's ultimate plan for a world socialist / fascist government will be fulfilled.
176 pages - http://www.cuttingedge.org/detail.cfm?ID=2537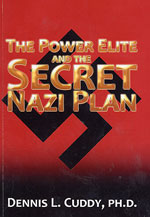 "The Power Elite and the Secret Nazi Plan"
Dr. Cuddy conclusively proves that the future New World Order will be just as firmly rooted in Adolf Hitler's Nazism as it was during the reign of Hitler!
Dr. Cuddy demonstrates that, even during the time in World War II when German Armies were victorious, certain top Nazi
160 pages - http://www.cuttingedge.org/detail.cfm?ID=2364
---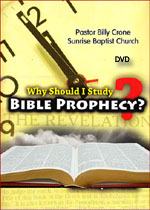 "Why Should I Study Bible Prophecy?"
"Blessed is he that readeth, and they that hear the words of this prophecy, and keep those things which are written therein: for the time is at hand" (Rev 1:3)
Believe it or not, God has actually promised a three-fold blessing for those who would read it, hear it and take it to heart, over and over again, day after day.
Are you sick and tired of focusing on nothing but your problems, your pain and this wicked world system? Then get back to studying Bible Prophecy and be blessed beyond measure! http://www.cuttingedge.org/detail.cfm?ID=2545
Popularly Priced $4.99 and $9.99 DVD's
See All Our $4.99 Books / DVD's

30 Titles From Which To Choose

72 Titles From Which To Choose!
---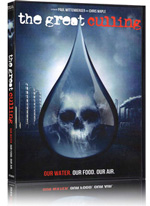 "The Great Culling" - DVD
Our Water, Our Food, Our Air
The Great Culling of the human population has quietly begun. Covertly, insidiously, mercilessly, a global depopulation agenda has been launched.
What did Jesus foretell? 'Unless the days be cut short, no human flesh would survive'! The world is entering into this era of history. Are you spiritually prepared?
---
May Jesus Richly Bless You,
David Bay, Director
Cutting Edge Ministries
800-451-8211