Hot News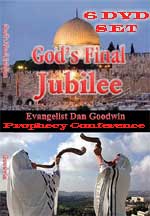 I. Israeli PM Netanyahu declares New World Order, an announcement clothed by the words of the Prophet Isaiah!
Calls Israel the "nation of eternity"!
"Shake thyself from the dust; put on thy beautiful garments, my people." (Isaiah 52:2)
NEWS BRIEF: "PM Netanyahu Invokes Message of Prophet Isaiah to declare "New World Order" ", Breaking News Israel, April 16, 2015
"Commemorating Holocaust Remembrance Day in Israel, Israeli Prime Minister Benjamin Netanyahu invoked messages of the Holocaust and biblical prophecy as a warning directed towards the expansionist and violent actions of the Iranian regime."
" 'Seventy years ago, the bells of freedom rang in the free world. The horrific nightmare that had engulfed all humanity in the depths of blood had come to an end in Europe ... Leaders of modern countries realized that it was a propitious time to establish a new world order based on defending liberty, eradicating evil and opposing oppression."
I find it highly interesting that Prime Minister Netanyahu stated two facts about the New World Order:
1) This new Order began after World War II.
2) The basis upon which this New World Order was established was the peace and safety created upon the ruins of World War II.
Our Bible says something very interesting about declaring "peace and safety", does it not?
"For when they shall say, Peace and safety; then sudden destruction cometh upon them, as travail upon a woman with child; and they shall not escape." (2 Thessalonians 5:3)
In other words, some time after people begin declaring that the world has entered into an era of "peace and safety", world events will come crashing hard down around them. Indeed, the whole body of New Age writings declare that the New World Order will be produced by the "peace and safety" which the New Age Christ (Antichrist) will bring upon the world scene.
The Prime Minister continues to invoke the warnings of the Prophet Isaiah.
"Quoting the Prophet Isaiah, the prime minister evoked a message of warning from God 'as the civilized world is lulled into a slumber on a bed of illusions' ... 'For, behold, darkness shall cover the earth, and gross darkness the peoples' said the Prophet Isaiah. The determination and lessons that were acquired in blood seventy years ago are now dissipating, and the darkness and fog of denying reality are taking their place', Netanyahu warned."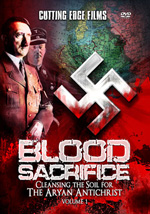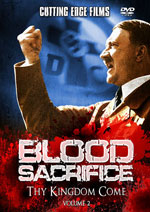 The clear-headed thinking that was forced upon the world by the shattering and bloody events of Nazi Germany is now being replaced by fuzzy wishful thinking concerning the true intentions of certain current leaders.
Whereas the key leader of the World War II genocide was Germany's Adolf Hitler, the key leader today is Iran's Ayatollah.
Both leaders were concerned about Israel's demise and the annihilation of her citizens. Leaders of the Free World must wake up, the Prime Minister warns, to realize that Iran is as much a threat to Israel as Hitler proved to be in World War II.
Netanyahu continues, quoting Isaiah again.
"With a message of hope, Netanyahu ended his speech by invoking the message of Isaiah 52:2, 'Shake thyself from the dust; put on thy beautiful garments my people'."
The very existence of tiny Israel, in the daily struggle against a vast array of enemies, is a testimony to God's Omnipotent power and His eternal promises. Netanyahu concludes:
"The nation of eternity has shaken itself from the dust, returned home, stood tall, established an outstanding country and an outstanding army, the Israel Defense Force, in which our brave and courageous sons and daughters serve," he stated. "We will remember those who were murdered, we will guarantee life."
"Nation of Eternity" is an apt description of Israel, don't you think?
NOTE: This News Alert continues following the product advertisement, below.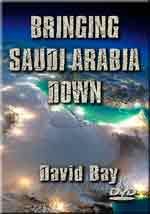 TWO NEW DVD's FROM CUTTING EDGE FILMS
"Bringing Saudi Arabia Down: Without Destroying World Economy" by David Bay

Saudi Arabia's brutal dictatorship must be overthrown according to the Pentagon's New Map Strategy. This war strategy -- followed since the 2001 Afghanistan invasion -- is overthrowing every single dictatorship in the Middle East and Africa. Already, Saddam Hussein of Iraq, Gaddafi of Libya, Mubarak of Egypt, and Saleh of Yemen have been overthrown, while Syria's Assad is holding on to power by a thread. Find out more and Watch the Trailer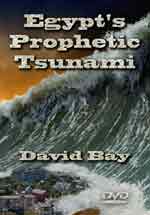 'Egypt's Prophetic Tsunami' - Isaiah 19
Still only $14.99, 53 minutes long
Egypt is dropping into the Abyss of her prophetic End Times Judgment - Isaiah 19. Current events are aligning perfectly with 2,600-year-old prophecy! Prepare to be amazed.
Isaiah 19 foretells two major events occurring in Egypt that will deliver her End Times destruction. These two events are:
1) Her government will turn severely dictatorial and will oppress the people. This oppressive government will spark a civil war in which Egyptian kills Egyptian;
2) The Nile River will inexplicably rise up in huge volume and will destroy Egypt's ability to feed herself. Ethiopia's Renaissance Dam is so poorly designed and built that it could burst, literally sending a tsunami wave all along the Nile River in Egypt.
But that's not the "end of the story"!
After pronouncing a death sentence on Egypt by the rampaging flood waters from the Nile River , God turns in great mercy to pronounce a millennia of blessing upon the Egyptian people!
Truly, these are exciting prophetic times - Watch the Trailer or order yours today.
II. The U.S. military is so openly hostile to Christians.
Yet, Fundamental Christian pastors espouse a strong empathy toward their youth serving!
NEWS BRIEF: "Military Increasingly 'Hostile' to Christians, Groups Say", Newsmax, April 16, 2015
"There is an exodus of Christians from the military because of a "hostile work environment" that does not allow them to express their beliefs openly ... They point to a number of recent high-profile cases of military chaplains facing punishment for private religious counseling sessions, and say such cases could cause some with strong faith to reconsider joining the military.
" 'People of faith are going to stay away from the military', Michael Berry, senior counsel at the Liberty Institute, a Texas-based legal organization dedicated to defending religious liberty in America ..."
Berry then uses two examples of system wide bias against Christianity.
1). "In December, a chaplain for a Ranger training battalion was sent an administrative letter of concern after a soldier complained that he had promoted Christianity and used a Bible during a mandatory suicide-prevention training session."
2). "Last month, a Navy chaplain was removed from his job and may lose his career after complaints about his private counseling during which he discouraged homosexuality and sex outside of marriage."
"I can't tell you how many moms and dads I've spoken to who say, 'my son or daughter wants to join the military, [but] in light of what you've described, I'm not sure I want to let them join the military anymore,' and I don't blame them. I would have serious reservations about my own kids joining', Berry said."
During Gulf War II against Iraq, I was amazed at how many pastors of Fundamental Christian Churches would stand in their pulpit to announce almost blind support for Skull & Bones President Bush and declare that this was a "Just War" that was deserving of the support of Christian families.
Further, I have learned that Conservative Christians generally support Republicans for office, while Liberal Christians gravitate toward the Democrat Party.
Senior Counsel Berry concludes:
" 'The problem is getting worse, not better, despite our efforts', he said, according to the Times. 'There is a culture [of] hostility [toward] religion in the military right now'."
We have wrung our hands at the thought that the entire American culture has so gravitated away from Biblical Christianity and its core values, but now, we learn that this bias is strongly directed toward our military! America genuinely has rejected the God of the Bible! Our judgment is sure.
---
Important End of the Age DVD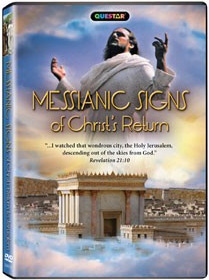 "Messianic Signs of Christ's Return DVD"
"...I watched that wondrous city, the Holy Jerusalem, descending out of the skies from God." -Revelation 21:10
Join documentary filmmaker Ken Klein and Bible scholar and theologian Dr. Noah W. Hutchings as they journey in and around Jerusalem revealing the 25 Messianic signs of Christ's return.
When the Jewish people returned to their homeland in 1948, these signs, described in the Old and New Testaments, became evident and clearly seen. In the final book of the Bible, which describes Christ's return and the end of the age, the Apostle John writes
These 25 signs will lead to the New Jerusalem, which is the place where God's people will reside. Both believing Gentiles and Jews, who have been faithful to God, will live together on the new earth
Run Time: 1 hour and 14 minutes
DVD - "Escaping Common Core: Setting Our Children Free"
Key Speaker Ray Moore, Executive Producer of "IndoctriNation" DVD
Common Core is a new label for state -controlled public education standards in an ongoing attempt to dumb down' the American educational system, a struggle that has raged for decades. Common Core will cause some students to become confused and to give up on academics. Are you horrified at the limited reading skills of children and young adults today? Just wait until this curricula has been taught for ten years! Few people will be able to read anymore.
We are NOT advocating that Christian parents aggressively try to reform the public school system from within. That concept is NOT biblical, has been tried for 40 years, and will never work. Scripture commands families to provide Christian education, not a secular or godless education.
We advocate that Christian parents remove their children from public schools to enroll them in the safe sanctuary of private Christian schools, home school or online Christian education.
The Bible tells the believer: 'Come out from among them and be ye separate, says the Lord...' (2 Cor. 6:17)
This 'Call To Action' is Biblically based! Many parents today refuse to address the spiritual forces endangering their childrens beloved eternal souls in public schools. Many are too in love with the worlds system - even if they have to send their precious children to a pagan, atheistic, hostile public school. Our approach is Biblical, following the express teaching of the Bible on how to raise and educate children, an essential part of our Christian walk of faith and obedience to Christ. We are hopeful that the Holy Spirit will use this message to spark the next revival.
Speakers include: Ray Moore - Exodus Mandate, and Executive Producer of 'IndoctriNation' - will be the featured speaker.
Other speakers include:
Mac Dominick, Cutting Edge author
Walter Corbett -- Retired Public School Teacher of Advanced Physics
Brian Ray, National Home Education Research Institute
John Becker and Andy Thompson - Ohio Representatives
Dr. Carl Broggi, Pastor, Community Bible Church.
Run Time will be 1 hour, 30 minutes. Ready to ship early May

If you could possibly help us out with a donation to properly fund this monumentally important goal of producing this DVD warning of the dangers of Common Core and providing a workable solution, we would greatly appreciate it. Common Core is both an educational and a spiritual problem and, as such, we are praying that the Holy Spirit trigger an End Times revival on the level of the Great Revival of 1741.
But, we are short of funds to send our film crew to the locations needed to interview key speakers and to properly present this documentary at key shows in the next 30 days. Will you help?
---
Iran's prophetic participation in the Russian-led invasion of Israel (Ezekiel 38-39) takes on a deeper understanding once we comprehend Iran's preparations currently underway.
Subscribe To Headline News For Only $25 per year!
See All Our $9.99 Books / DVD's
72 Titles From Which To Choose!

See All Our $4.99 Books DVD's
30 Titles From Which To Choose!
---
May Jesus Richly Bless You,
David Bay, Director
Cutting Edge Ministries
800-451-8211