NEW DVD FROM CUTTING EDGE FILMS
REVELATION, Volume 2 - ARE WE IN EARTH'S FINAL HOUR?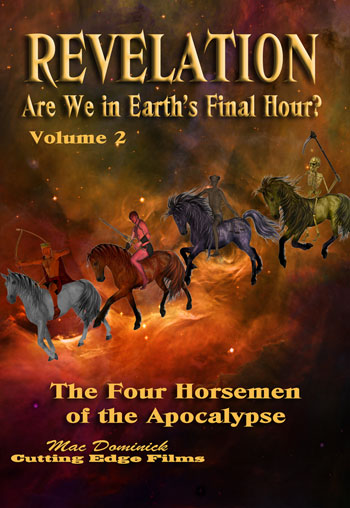 The Four Horsemen of the Apocalypse
New DVD by Mac Dominick
Shipping NOW!!
The control of the earth that Adam transferred to Satan is documented in Heaven in the form of a Title Deed of the Earth. As we take up our study in Revelation chapter 5, we are given by God in this inspired account the details of the exercising of this title deed. As with any deed that is held by a lien holder, payment for the property will eventually come due. In Disc 2 and following, we become witnesses to this payment and the judgment for the abuse of said property by those who were entrusted with its care. The Book with Seven Seals, a seven-sealed scroll, is this very title deed, and as the Lord Jesus Christ breaks each of these seals, the demand for payment is executed.
Disc 2 details the breaking of the first four of the seven seals, and with the breaking of each of these seals, the lien-holder (God) allows the empowerment of Satan and his minions their opportunity to exercise their will over the earth and mankind. The manifestation of the will of Satan is illustrated as 4 horsemen who are loosed and empowered to work their evil will over the planet earth and its inhabitants. The results are both tragic and devastating:
• Satan will install his man to rule the earth over a one-world government
• This ruler will deceive the Jews into believing he is their long-awaited Messiah and the savior of the world by instituting world peace.
• However, because this is a false peace, war will break out that reveals the evil that controls the planet.
• Subsequently, there will be famine, pestilence, and death to more than one-third of the earth's inhabitants
• Finally, the world ruler will declare war on the Jews and set up his image in a rebuilt Jewish Temple.
Disc 2 will detail this account, establish its credibility with prerequisites that show exactly how these events can and will take place, and prepare the viewer for the breaking of the remaining seals that initiate the wrath of Almighty God upon the earth dwellers.
Disc 2 includes answers to the following questions:
• Who is Antichrist, and where will he originate?
• Will the Antichrist be a Muslim as many Evangelicals now teach?
• Will Israel declare war on her Arab neighbors, and finally live in peace and safety?
• Is Russia a threat to Israel, and what does Scripture teach concerning this?
• How will the Jews realize that Antichrist is not their Messiah but rather, evil incarnate?
Buckle your seat belts and join us---this is a wild ride. Order - watch trailer here .
"REVELATION: ARE WE IN EARTH'S FINAL HOUR?" VOL. 1
'Jesus' Warning To His 7 Churches', New DVD by Mac Dominick of Cutting Edge Films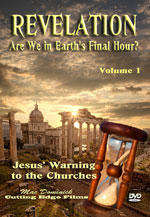 We are going to examine in this series areas which no other teacher has even addressed, but you should expect this kind of in-depth valuable information from Cutting Edge Ministries! Jesus wrote this prophetic book through John the Apostle, addressing:
7 Christian Churches in Asia Minor
7 Prophetic Seals
7 Trumpet Judgments
7 Histories (Persons)
7 Bowls (Vials)
7 Judgments (Dooms)
7 New Things
Since God considers the number Seven as His Perfect Number, we can see that God is offering a final prophetic book which consists of 7 subjects, each of which contains 7 events. A Divinely Perfect Book in all ways!

We are living in an age in which the question, Is there any hope for mankind? seems to become more relevant with each passing hour. Every waking hour is filled with reports of a new crisis, new disasters, new terror threats, and the realization that the fate of all of mankind is spinning out of control.

Additionally, this generation is facing more onslaughts of pure evil than has ever been witnessed in the entire history of man. As we search for answers, we must realize that God has given us a guidebook to prepare us for the future, and that guidebook is none other than the last book of the BibleThe Book of Revelation.

While there have been any who have taught and studied this book, most who teach it either teach it out of the context of the balance of the Word of God or fail to ask the hard questions surrounding the prophecies in this book. We at Cutting Edge Ministries are presenting this series to provide answers to not only the mysteries of this book, but also to deal with difficult subjects and answer the hard questions.

A few of the points we will cover in Volume 1 include:

The Rapture of the Church true or false?

Will the Antichrist be Islamic?

How do we understand Islamic eschatology?

Who is ISIS, and will ISIS conquer the Middle East?

What is the true bloodline of the Antichrist?

What is the fate of Russia?

How can the stars fall to earth from heaven?

Was there any prophetic significance to Nazi Germany?

Can we find the USA in the Book of Revelation?

We will teach the book in a survey format that will mingle a traditional, contextual approach to the book with a digression to apply these teachings and prophecies to cover the influence (or lack of influence) of the events we see taking place right before our eyes.

Run Time is nearly 2 hours Watch the Trailer
Hot News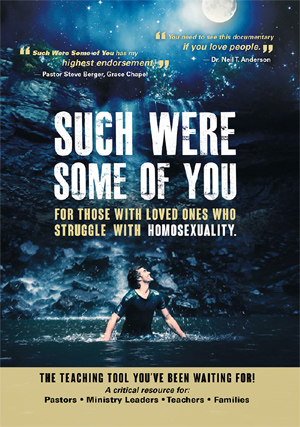 1. Target Stores announces a new pro-transgender bathroom policy.
Conservative Christians mounting a boycott campaign
NEWS BRIEF: "American Family Association Sees Quarter-Million-Person Response to Call to Boycott Target Stores", Breitbart News, 23 April 2016
"Director of Government Affairs for the American Family Association (AFA), Sandy Rios, joined Breitbart News Saturday host Matt Boyle to discuss the problem with Target's recent decision regarding its store's public restrooms."
"Rios said, 'The Target department store chain has jumped into the transgender bathroom debate by declaring that men who claim to be women may use whatever bathroom or changing room they choose'."
What a nightmare for parents! Inherent in our psyche is a fear that our child may be molested in a public restroom by a person who is perverted and who is simply on the lookout for an opportunity to catch a vulnerable child at a moment when they can be molested. For this reason, I never allowed any of my sons to use a public restroom without me being there.
Now, America is increasingly moving toward a Sodom/Gomorrah policy regarding public acceptance of seemingly all of the gay/lesbian/transgender policies.
Listen to the facts, proving that this parental fear is genuine:
"The problem with Target's policy is that they are now opening their bathrooms, really welcoming and inviting people of all sexual persuasions to go into bathrooms, and I have in my hand probably a dozen articles of cases where men who were dressed as women abused or raped or molested women or children in bathrooms."
Now listen to Target place more emphasis on how transgendered people need to be reassured that "they belong" than on the safety of the vast majority of their normal heterosexual customers!
"On its website this week, Target announced, '[W]e welcome transgender team members and guests to use the restroom or fitting room facility that corresponds with their gender identity. … Everyone deserves to feel like they belong'."
"This means a man can simply say he 'feels like a woman today' and enter the women's restroom … even if young girls or women are already in there."
Reverend Franklin Graham accurately articulates Christian policy in this arena.
NEWS BREIF: "Rev. Franklin Graham: 'Men Have No Business Using Women's Bathrooms and Locker Rooms. Period'," by Dr. Susan Berry, 23 April 2016
"Rev. Franklin Graham says businesses and organizations should not be 'forced by law to allow men pretending to be women to use women's restrooms. Men have no business using women's bathrooms and locker rooms. Period," Graham posted to Facebook Friday. 'It's not up to us to decide our sex—God determines that."
Donald Trump jumped into the fray, revealing a Liberal mind set that should trouble all Christians.
"Graham says he disagrees with GOP candidate Donald Trump's comments on the North Carolina public safety and privacy law. Trump said people should use the bathroom they feel is appropriate.
The evangelist continued:
"He said that if Caitlyn Jenner came to Trump Tower, he could use any bathroom he wanted. That's Mr. Trump's prerogative on his own property. But businesses and organizations shouldn't be forced by law to allow men pretending to be women to use women's restrooms. NC Governor Pat McCrory and legislators were absolutely right to pass HB2 to protect young girls, boys, and women from sexual predators and perverts."
Again, I reiterate: when I called on gaming stores in New York City from 1987-2002, selling Chess, Backgammon, and other traditional games, I read a lot of local news about Donald Trump. Back then, Trump was regarded as a Liberal Democrat and very sexually permissive.
I fear that Trump has simply reinvented himself into a Conservative politician, who gains such popularity within Conservative Christian circles because he boldly attacks the Establishment on hot-button issues of the day. But, we need to fear that the "zebra cannot change its spots"!
For this reason, Trump may have trouble hiding his natural Liberal policies on certain issues. Like this one. Let us return to our Franklin Graham article, above:
"Conservative Penny Nance of Concerned Women for America said, 'Bathroom privacy bills are not meant to discriminate against those who identify as transgender'."
She added that the larger problem is Trump's judgment.
" 'This is why conservatives are right to question Donald Trump's judgment', Nance continued. 'His instincts are wrong on our core values. He has spent his life surrounded by Manhattan elites who have never shopped in a Target. Of course he doesn't understand the outrage. I don't know if this will ultimately hurt him politically, but it should'."
Reiterating the key point: "His instincts are wrong on our core values".
Similarly, Peter Wolfgang, president of Family Institute of Connecticut Action, said, 'Donald Trump has refused to defend the rights of ordinary citizens against LGBT bullying throughout his presidential campaign'."
"No one should be surprised that Trump now supports allowing men in women's bathrooms," he continued. "The only surprise is that anyone who is socially conservative would still support him for President."
"Breitbart News has now reached out to the Trump campaign twice to ask if he would be comfortable with a four-year-old Ivanka going into a bathroom at Target in which there was a 35-year-old man wearing a dress, but has yet to receive a response."
Christian voters must pay attention to Trump's faux Conservative values now, before the election places him in the White House, where his brash, bold nature, coupled with his power as President, are suddenly backing the LGBT agenda, pushing America further down the prophetic road to a full official acceptance of the gay lifestyle, truly making us a new Sodom and Gomorrah!
2. Ronald Reagan Democrats are now making a lot of noise prior to the Pennsylvania Republican primary.
As 60,000 voters switch parties so they can vote for Trump, can their numbers make a huge difference?
NEWS BRIEF: "More than 60,000 disgruntled Pennsylvania Democrats switch parties, to vote for Trump", Duluth News Tribune, April 24, 2016
"BEAVER, Pa. — A retired middle school principal was so moved by Donald Trump that he switched his Democratic Party registration so he can vote for him in Tuesday's Republican presidential primary."
"Some of these newly minted Pennsylvania Republicans are formalizing a process that began with Ronald Reagan's election in 1980, when conservative-leaning Democrats began shifting away from the party in the faded industrial state. Others moved abruptly, inspired by Trump and fed up with a party they say no longer speaks their language."
The political realignment underway may be startlingly huge and may be surprisingly permanent.
"Together the result is one of the most sizable shifts of partisan allegiance ever in Pennsylvania: 61,500 Democrats have become Republicans so far this year, part of a 145,000 jump in Republican registrations since the fall 2015 election, according to state figures analyzed by both parties. It's more new Republicans than in the previous four years combined."
Pennsylvania voted for Barack Obama twice, and is generally considered a Democrat Party state. But, this year, for this election, a new voter, the Republican/Democrat, may swing the state to Donald Trump and the newly constituted Republican Party.
Are the Democrat Party leaders concerned?
"When matched with 89,000 new Democrats registered since fall, the overall boost was 56,000 new Republicans in a state with more than 8 million voters. Democrats still hold a more than 900,000-voter advantage over the Republicans in Pennsylvania."
If Donald Trump is named the Republican Party nominee for President, can he duplicate the Ronald Reagan drive to lead Democrats away from the party's nominee? Reagan proved he was the master of television and was paired with President Carter, who seemed dull and disappointing.
Can Donald Trump carry off a similar feat? He may, since Hillary Clinton is the 2016 equivalent to Jimmy Carter!
3. Have the Syrian negotiations proceeded to the stage where President Assad is now offered asylum by a foreign country?
Iran is reportedly offered asylum for he and his family if he would just step out of office.
NEWS BRIEF: "Bashar Assad said to refuse Iran asylum offer: Offered to bring his family", Times of Israel, April 23, 2016
"Iran is said to have offered Syrian President Bashar Assad and his family asylum in the Islamic Republic — an offer that was declined by the embattled leader ... the Iranian Minister of Intelligence Mahmoud Alavi said his country offered to have Assad and his family resettled in Iran, from which the Syrian president could continue to lead his military campaign against opposition groups in the war-torn country."
Now, this offer is quite substantial. It offers President Assad the ability to continue directing his military campaign against all his enemies who are savaging Syria and who are intent upon removing his head as soon as possible.
Currently, only the Russian/Iranian axis is supporting Assad in power. Since the plan is to remove Assad's dictatorial foundation so Syria could be forced to surrender her National Sovereignty to the coming Supernation #7, as pictured above, Russia/Iran forces are simply in place to ensure that the current "status quo" is kept in place until the power of Assad is safely neutralized.
We emphasize this geographical/political reality in our DVD pictured above, "The Prophetic Beast Arises: The Ten Toes of Daniel Are Forming"!
Dr. Kevin Clarkson, of Prophecy In The News, and David Bay of Cutting Edge Ministries, discuss in depth the process of over throwing Saudi Arabia's brutal dictatorship in the new Cutting Edge Films DVD - 'BRINGING SAUDI ARABIA DOWN
'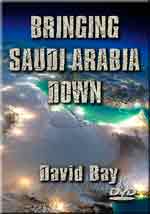 Keep this prophetic fact in mind: Syria is not the main issue within Supernation #7 right now.
Neither is Saudi Arabia.
Or Bahrain. Or UAE (United Arab Republics).
These dictatorships will be removed so the entire region can be reformed into Supernation #7, entitled, "Northern Africa / Middle East". Once these final dictators are removed, an international conference will be called to establish a single government -- Supernation #7 -- and to redraw the Middle East map of 2007!
We cover this new map thoroughly in the DVD shown above, "Bringing Saudi Arabia Down".
To reiterate, Syria and the removal of its dictator, President Assad, represent just one of the issues for this region and for this hour. Syria is part of Supernation #7, a prophetic fulfillment of Daniel 2:40-45 and 7:7-8 and Revelation 17:12, 17.
Additionally, these events in Syria will result in a super power imposed new Middle East Map in which the Kurds will get their nation at the expense of other nations and in which the entire political establishment in the region will be dramatically altered!
Once this realignment is completed, this Supernation #7 will stand ready to accept the coming Antichrist, the rider of the White Horse, Revelation 6!
These times in which we live promise stupendous changes!
See All Our $9.99 Books / DVD's
89 Titles From Which To Choose!

See All Our $4.99 Books DVD's
27 Titles From Which To Choose!