1. Pope Francis I will canonize Mother Teresa on Sunday, September 4, following one of the quickest paths to sainthood ever.
NEWS BRIEF: "Pope to canonize Mother Teresa next Sunday", The Recorder, August 28, 2016
"Mother Teresa of Calcutta will be proclaimed a saint next Sunday in an open-air Mass led by Pope Francis ... the ethnic Albanian Teresa helped the poor in India for most of her life. She founded the Missionaries of Charity in 1950 and gained worldwide recognition for her work, including a Nobel Peace Prize in 1979."
'"The canonization of Mother Teresa invites us to look to her as a Christian hero, an outstanding model of the Christian life," the Canadian priest who promoted her sainthood cause, the Rev. Brian Kolodiejchuk, said in March. Teresa was a revered figure throughout the world ..."
Just as Mother Teresa received accolades during her lifetime of service, she will receive the full, and highest, honor which the Roman Catholic Church can bestow, that of Saint.
I remember the outpouring of grief and loss which permeated much of the world following Teresa's passing. Many people immediately assumed that God would graciously take her to Heaven, because of her lifelong work among the poor -- feeding, clothing and helping to lodge millions of the poor during her lifetime.
However, Fundamental Christians are not so sure. On the first Sunday after Mother Teresa had passed away, a seminar student spoke to me about Teresa. His words were ironic and have never left me. He said:
"It is sad, but true, that Mother Teresa this morning is the most righteous person in Hell"!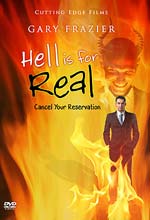 Is Mother Teresa in Heaven -- or Hell?
At this point, we would only ask that you do not respond emotionally and reject what we are about to say; rather, do as the Bereans did to the Apostle Paul: examine the Scriptures to see if these things are true.
How does one qualify for Heaven? How does one inherit eternal life? These were the questions posed to Jesus Himself by Nicodemus. Listen to Jesus' solemn reply: "Verily, verily, I say unto thee, Except a man be born again, he cannot see the kingdom of God." [John 3:3] Later, in verse 7, Jesus made it quite clear that He was speaking of a spiritual conversion, not a physical one. Titus 3:5-6, states the case most succinctly. "Not by works of righteousness which we have done, but according to his mercy he saved us, by the washing of regeneration, and renewing of the Holy Ghost; Which he shed on us abundantly through Jesus Christ our Saviour." We are saved only through the power of the sacrifice of Jesus Christ, not by any good works which we might have done, not even a lifetime of good works.
The sad fact is that the Roman Catholic Church has not preached the necessity of being "Born Again" for over 1,000 years. Unfortunately, the Gospel they preach and the "salvation" they offer are very good counterfeits: they look and sound very close to the real thing, but they are not. Let us examine how the Roman Catholic Church teaches that a person may be saved, from eternal Hell, and saved to, eternal Heaven.
Biblical belief is firmly tied into having loyalty to God, and this loyalty is proven by obedience to God's commands and to His teachings.
Consider these verses: 1) Jesus said, in Mark 1:15, "The time is fulfilled, and the kingdom of God is at hand: repent ye, and believe the gospel." 2) Jesus said, in John 6:29, "Jesus answered and said unto them, This is the work of God, that ye believe on him whom he hath sent." 3) John 14:1, Jesus said, "Let not your heart be troubled: ye believe in God, believe also in me."
"Believe the Gospel", "believe on Him whom He hath sent", and "believe also in Me", all refer to believing both that Jesus was the Son of God Who died for our sins, AND also believing in the doctrines Jesus taught. Now, stay with me here, because we are very close to a proper understanding of the work and spiritual life of Mother Teresa. Saving faith also means believing in, and obeying, all the teachings of Jesus Christ. Since this is so, what might be some of the things which Jesus taught about Himself that anyone who is saved MUST believe and teach and practice?
1) In John 14:6, Jesus boldly stated, "Jesus saith unto him, I am the way, the truth, and the life: no man cometh unto the Father, but by me." Jesus was saying that He was the only door through which a person may enter that can go to Heaven. This brands every other religion in the world a fraud and a fake, and spiritually worthless. Indeed, false religions are spiritually deadly, in that they lead its believers straight into eternal Hell.
2) In Acts 4:12, the Apostle Peter said, "Neither is there salvation in any other: for there is none other name under heaven given among men, whereby we must be saved."
Do not be deceived: there is no other way to Heaven except through Jesus Christ. Saving faith also produces a personal relationship with Jesus Christ, through the Holy Spirit.
Now that we have reviewed the Biblical foundation upon which a person's eternity is based, let us examine Mother Teresa's writings. Sadly, you will see that her definition of "being saved" falls far short of the Biblical standard.
Listen to Mother Teresa speaking about Conversion to her biographer, Desmond Doig. "What we are all trying to do by our work, by serving the people, is to come closer to God. If in coming face to face with God we accept Him in our lives, then we are converting. We become a better Hindu, a better Muslim, a better Catholic, a better whatever we are, and then by being better we come closer and closer to Him. If we accept Him fully in our lives, then that is conversion. What approach would I use? For me, naturally, it would be a Catholic one, for you it may be Hindu, for someone else, Buddhist, according to one's conscience. What God is in your mind you must accept." [Desmond Doig, "Mother Teresa: Her People and Her Work", William Collins Sons & Co., Ltd., Glascow, 1976, page 136, as quoted by Constance Cumbey, in "A Planned Deception: The Staging of a New Age Messiah", Pointe Publishers, East Detroit, Michigan, ISBN 0-935897-00-3, page 108] [Emphasis ours]
What nonsense is this? "What God is in your mind you must accept."?
Is this loyalty to the teachings, to the Truth of Jesus Christ? Of course, it is not!! When Jesus said that He was the "Way, the Truth, and the Life" [John 14:6], He meant that anyone who wanted to inherit eternal life MUST believe in His life and work and sacrifice on the Cross. Thus, Mother Teresa is not helping these poor people spiritually; in fact she is confirming them in their false religion and damning them to Hell!!
Just in case you need further explanation that Mother Teresa is confirming people in their lost, false religions, Mother Teresa continues explaining to Desmond Doig. "There are many Hindu ladies who want our way of life, the life of poverty, prayer, sacrifice and service. They want the life of a Missionary. But they wish to retain their faith, their own belief in God ... We live that they may die, so that they may go home according to what is written in the book, be it written according to Hindu, or Muslim, or Buddhist, or Catholic, or Protestant, or any other belief ... We give them whatever they ask, according to their faith." [Ibid]
This is not Biblical Christianity. This is not Saving Faith.
However, this IS+ Traditional Roman Catholicism. For over 1,000 years, Roman Catholic missionaries have incorporated pagan beliefs and practices into Christianity, in order to "give them what they want" so they can be "converted" to Catholicism. Thus, the entire Roman Catholic Church has become corrupt. Roman Catholicism has never insisted upon the pure Truth of the Gospel; they have never held Jesus Christ up to the Pagan world, unchanged. Mother Teresa is simply "converting" according to Traditional Roman Catholicism.
But, if you look closely at the last sentence of Mother Teresa's first quotation, above, you suddenly will receive a new revelation!! Let us review her quote again. "What God is in your mind you must accept." This, my friend, is standard New Age teaching!!! New Age doctrine teaches that there is no absolute Right or Wrong, that everyone can have a different belief in God, and still be on the correct spiritual path. This fact labels Mother Teresa as New Age!!
In fact, New Age doctrine also holds that each man is "divine". They teach that each person is inherently good, and can achieve godhood if they simply can properly "raise their consciousness level".
Guess what? Mother Teresa believes this, as well. Listen to another newspaper account of the life, work, and beliefs of Mother Teresa. "She visited many of the most desperate tenements and wretched alleys on the planet. She looked into the eyes of the loneliest, sickest, most forgotten men and women on earth, and saw their humanity -- and the divinity in their souls." [Mother Teresa -- 1910-1997 -- India's inspirational 'living saint' dies", Providence Journal Bulletin, September 6, 1997, page A-7]
This is not Biblical teaching; this is New Age teaching.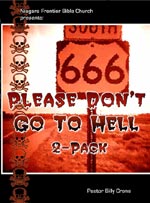 DVD
Perhaps this is why Mother Teresa was consistently seen attending, and speaking at, various New Age conferences in the past 20 years of her life. "Perhaps at least part of the apostate influences here [with Mother Teresa] may be traced to the Temple of Understanding's influence. Desmond Doig and Temple of Understanding materials indicate that on October 24, 1975, Mother Teresa spoke at a Temple of Understanding Conference. She has subsequently been a featured speaker at other New Age Conferences. [Constance Cumbey, "A Planned Deception", page 103].
Unfortunately, we believe Mother Teresa was not Born Again, and that her lifelong ministry did not produce eternal benefits for those whom she so valiantly served. Our hearts break as we consider the possibility that Mother Teresa might not be in Heaven. We shake and tremble when we think that Mother Teresa might be one of those of whom Jesus Christ spoke, who wake up on the Day of Judgment, realizing suddenly that they are going to Hell, when they were absolutely sure they were going to Heaven. Listen carefully to Jesus' words:
"Not every one that saith unto me, Lord, Lord, shall enter into the kingdom of heaven; but he that doeth the will of my Father which is in heaven. Many will say to me in that day, Lord, Lord, have we not prophesied in thy name? and in thy name have cast out devils? and in thy name done many wonderful works? And then will I profess unto them, I never knew you: depart from me, ye that work iniquity." (Matthew 7:21-22)
I can see Mother Teresa protesting to the Lord Jesus Christ: "But, Lord, Lord, I did many mighty works in your name. Why, I gave my life and my energy to taking care of the most pitiful and despised poor and rejected of the Earth. I labored to establish the Missionaries of Charity, with over 400 chapters, and 4,000 dedicated nuns. We healed the sick, and took care of everyone who needed help. We taught these people spiritually. Lord, Lord, I should be entering Heaven!!"
Jesus Christ will look with unfathomable sadness, as He says something like this: "Yes, Mother Teresa, you did all these commendable things. But, you were not true to My Gospel, to My teachings, that I was the only way to Heaven. You confirmed people's belief in all their false gods, all of whom were inspired by Satan. You could have turned many to the absolute truth of the Gospel, and to Me. But, you did not. Therefore, I never knew you, because you worked iniquity through your false teachings."
We have examined Mother Teresa through the only manner in which Jesus Christ instructed us we might: by examining her "fruits" which her life produced. Jesus said, "Ye shall know them by their fruits. Even so every good tree bringeth forth good fruit; but a corrupt tree bringeth forth evil fruit. A good tree cannot bring forth evil fruit, neither can a corrupt tree bring forth good fruit. Every tree that bringeth not forth good fruit is hewn down, and cast into the fire. Wherefore by their fruits ye shall know them." [Matthew 7:17-20]
Certainly, confirming pagans in their false belief does them no favor, but actually does them great harm. Unfortunately, Mother Teresa has done exactly this type of spiritual harm. Instead of turning tens of thousands, or millions, of people from their false pagan beliefs, to the One True God, Jesus Christ, through Whom they would have been saved, Mother Teresa has simply made their false belief stronger, and has helped these poor souls into Hell.
The final point is that the life and death of Mother Teresa is another example of the spiritual apostasy of the church in these last days. We learn, in 2 Thessalonians 2, that the coming of Antichrist cannot occur until the church abandons its position of Truth, and moves far away from Biblical Truth. In Matthew 24, Jesus warned, three times, that the End of the Age, the Kingdom of Antichrist, would be brought in amidst unparalleled spiritual deception.
2. As Hillary Clinton continues attacking Trump, she should watch her step.
She lives in a very fragile glass house, and it is full of CONVICTS!
NEWS BRIEF: "Hillary Clinton's guilt-by-association ad lives in a glass house filled with convicts", Circa.com News, August 26, 2016
"In an election where Americans are clamoring for more civility and more substance, Hillary Clinton's new television ad intimating that Donald Trump might be a racist white supremacist because of the people who support him or have interviewed him has hit a media chord. In political parlance, it's known as a guilt-by-association attack. It's one of the oldest in politics."
"Such ads can be effective .... if the candidate lobbing them doesn't own her own record of guilty associations."
What are Hillary's "guilty associations"? consider the Top Nine!
"... more than a dozen of their associates when they were last in the White House in the 1990s or from when she ran for president in 2008 have landed in prison. "
1) "Webster Hubbell was one of Hillary Clinton's Arkansas law partners and closest family friends ... Hubbell was forced to plead guilty to stealing at least $394,000 from his Arkansas law partners and more than a dozen clients, including the U.S. government. He went to prison. Hubbell was charged with new crimes a few years later related to the Whitewater investigation and pleaded guilty to two more charges in 1999..."
2) "Hassan Nemazee was a prominent Iranian-American businessman ... He served as a Hillary Clinton's national finance director during her 2008 presidential bid ... But in 2010, he pleaded guilty to stealing hundreds of millions of dollars to buy property in New York, and to donate to charities and political campaigns like Mrs. Clinton's. He was sentenced to 12 years in prison, where he remains today."
3) "Johnny Chung was a businessman who admitted in the late 1990s that he funneled illegal donations to the Democratic Party and Bill Clinton's 1996 re-election campaign."
4) "Norman Hsu was one of Hillary Clinton's top fund-raising bundlers during her 2008 campaign and a Clinton Foundation donor until it was revealed he was a fugitive in an old California fraud case ... He was eventually prosecuted and sentenced to federal prison for what federal authorities said was a Ponzi scheme that bilked everyday Americans of millions of dollars."
"Mrs. Clinton's campaign was forced to refund or donate to charity $850,000 he had raised for her campaign."
5) "Sandy Berger was a close foreign policy adviser to Bill and Hillary Clinton and eventual White House National Security Adviser. In 2003, he pleaded guilty to trying to sneak classified records out of the National Archives in his socks in connection with the post-Sept. 11 terrorism investigations. He hid them at a construction site in Washington D.C."
6) "Jeffrey Epstein, billionaire businessman, is a registered sex offender who became ensnared in a Florida sex trafficking ring investigation involving minors. He served 13 months in prison after pleading guilty to soliciting an underage girl for prostitution ... Epstein helped conceive the idea for the Clinton family foundation and flew Bill Clinton aboard his plane numerous times. "
7) "James McDougal was Bill and Hillary Clinton's business partner in the Whitewater real estate venture that spawned one of the largest presidential scandals in history. He also operated a savings and loan that failed at a cost of $68 million to taxpayers. He was ultimately convicted on 18 counts of fraud and sent to prison, where he eventually died."
"During his cooperation with federal prosecutors, he reportedly admitted arranging a meeting with then Gov. Bill Clinton to discuss a fraudulent loan that had an indirect benefit to the Whitewater real estate venture co-owned by the Clintons."
8) "Charlie Trie, an Arkansas restauranteur who followed the Clintons to Washington, he raised significant sums of money for the Democratic Party to help Clinton get re-elected in 1996. Trie pled guilty to violating federal election laws and outlined to prosecutors how he and others funneled foreign money into the election to benefit the Clintons. A Senate investigative report concluded that Trie had a "close relationships with the Chinese government and/or intelligence agencies."
9) "Marc Rich, an international financier, Rich became one of the world's most famous fugitives after he was charged in a 1980s federal fraud case that carried 300 years in prison. Bill Clinton, in one of his final acts as president in 2001, pardoned Rich. The presidential act created enormous controversy, in part because Rich's ex-wife donated large sums of money to many of the Clinton's biggest political efforts, including his presidential library and her Senate campaign. "
If and when Donald Trump begins attacking Hillary's glass house filled with convicts, Americans will have all the information they need to realize she is not fit to be President of the United States.
At any rate, I certainly hope so.
3. As the United States gets closer to eight full years of President Obama, gun ownership rises to its highest lever ever!
Currently, gun ownership rises to 44% of all homes!
NEWS BRIEF: "Surprise: Gun ownership rises to 44% of all homes", Washington Examiner, August 8/26/2016
"After a steady decline in gun ownership in recent years, more homes are reporting having a weapon inside ... Pew Research Center, in a poll on guns released Friday, showed that 44 percent of the country has a gun in the house. Some 51 percent don't."
Americans are feeling more and more threatened every day. We face threats from individual shooters, from organized ISIS shooters, from gangs, and from the encroachment of an Absolute Dictatorship seeking to erode our rights and privileges under the Constitution.
Officials of Homeland Security visited our little Baptist Church here in Columbia, South Carolina, to inform us that ISIS is planning to attack churches while in service. Any Islamic terrorist must be aware that, the moment they open fire, they will receive "return fire"!
We South Carolinians are not going to be "open season" for any terrorist.
End of Age Development!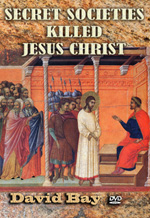 DVD - Original Sanhedrin Revealed
4. The new Sanhedrin appoints a new High Priest!
The Temple does NOT have to be in place for services to start!
Can the first sacrifice be performed on Yom Kippur (Oct 10-12)?
NEWS BRIEF: "High Priest is Chosen by Sanhedrin: Temple Service Could Be One Week Away", Breaking Israel News, August 29, 2016
"A significant step was recently taken towards reinstating the Temple service when the nascent Sanhedrin selected Rabbi Baruch Kahane as the next Kohen Gadol (high priest). The selection was made as a precaution for Yom Kippur. If the political conditions should change, allowing the Jews access to the Temple Mount, they will be required by Torah law to bring the sacrifices. Rabbi Kahane is confident that if that should happen, Temple service could begin in less than one week."
For the first time in 1,946 years, Israel has a High Priest.
And, he says he is ready to begin Temple sacrifices -- even if the Third Temple is not built yet!
"We do not need a miraculous occurrence like the sudden appearance of a Temple descending from heaven onto the Temple Mount to make this decision relevant," explained Rabbi Weiss. "The only obstacle preventing the Temple service today is the political issue."
What is this "political issue"? Right now, Muslims control the Dome of the Rock on the Temple Mount and they are exerting political pressure to prevent the Israeli Government from taking action to remove the Islamic temple and allow Jews to worship on the Mount and starting temple sacrifices and even beginning construction of the Third Temple.
Israel would have to carry out a massive war against the Palestinians, Jordanians, and possibly Egypt to be able to reassert Jewish control over the Temple Mount. If Israel were to fulfill the annihilation prophecy found in Obadiah, that would certainly qualify for removing the Islamic irritant from the Temple Mount.
This annihilation of the Palestinians -- as detailed in the DVD, above, "Israel's Prophesied Triumph Over The Palestinians" -- has never seemed so close and so real.
---
NEW PASTOR CRONE DVD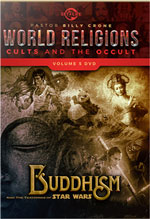 "Buddhism: World Religions, Cults & The Occult - Volume 5"
New Age leaders, led by Benjamin Creme, have always stated that the coming New Age Christ (Antichrist) will take the Buddhist name, Maitreya, a Buddhist god.
Pastor Crone thoroughly reveals the essence of Buddhism. Here are the key subjects:
* What are the Four Noble Truths & Eightfold Path of Buddhism?
* What are the Dangers of the Pokemon Go Craze?
* Is George Lucas a Buddhist?
* What Religion Do the Star Wars Movies Actually Portray?
* Are There Really Jedi Churches Across the World?
* Who Started Buddhism & What was its Founder Really Like?
* Is Buddhism Being Taught in Schools Today?
* Martial Arts
6 Lessons on 2 Disks, almost 6 hours - http://www.cuttingedge.org/detail.cfm?ID=2743
Popular New DVD Series
World Religions Volume 4 -- "Hinduism"
---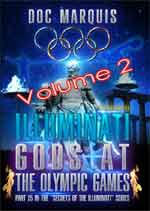 "Through the Olympic Games the adoration and worship of ancient gods are revised and brought back in such a way that no one could've guessed the whole of what the Illuminati had been doing right in front of us all along. And yet, we've always known that something was there, something in those Games that just didn't seem right but were accepted nevertheless. However, with his unique background as a former, 7th generation Illuminati witch Doc Marquis reveals the stories and details of the Olympic Games which the Illuminist wants no one to know.
Beginning where he left off in Vol.1, Doc takes us from the Closing Ceremony of the 2000 Olympic Games of Sydney, Australia all the way through the Closing Ceremony of the 2012 Olympic Games of London, England. At the end Doc makes some startling predictions as to what he expects will occur during the 2016 Olympic Games of Rio de Janeiro in Brazil.
The worship of the "serpent god (Satan), Illuminati symbols, occult stories and myths, ancient pagan rituals, the revival of the ancient gods and so much more will be unveiled as you go through "Illuminati gods at the Olympics Games, Vol.2".
2 DVD set, nearly 4 hours long.