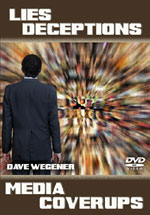 1. Lies and deceptions and political assassinations are accelerating at "blinding speed", all in favor of Hillary Clinton.
NEWS BRIEF: "Media's Lies and Double Standards Accelerate at Blinding Speed", The Washington Times, August 3, 2016
"According to the media, not all grieving parents of fallen servicemen are created equal. Whether those parents are protected, defended and respected or ignored, dismissed and smeared depends on their political affiliation — and how useful they are to the "right" side."
"Witness the tale of three parents that emerged during the course of the Republican and Democratic conventions. Republican Convention:
1) "Patricia Smith spoke lovingly about her son Sean, who was one of four Americans killed in the Islamic terror attack on the U.S. compound in Benghazi on Sept. 11, 2012. She reminded the world of the kind of man Sean was — a decent, hardworking patriot who chose to serve his country in one of the most dangerous places on earth."
"She then directed her wrath at Hillary Clinton, who, as secretary of state, was directly responsible for the security in Benghazi before and during the attack — and for what happened in its aftermath."
Media Coverage of this Prime Time speech: :"Mrs. Smith delivered her remarks in prime time, but you'd never know it given the scant media attention paid to it. Some networks carried her speech live, others truncated it or carried other commentary, but there was little discussion about what she had said and what it meant for Mrs. Clinton's candidacy."
Democrat Convention:
2) "A week later, another grieving mother appeared in prime time at the Democratic convention. Khizr Khan and his wife Ghazala paid tribute to their son, Army Capt. Humayun Khan, who was killed in action in Iraq in 2004. Like Mrs. Smith, Mr. Khan also told us what a fine, brave, patriotic man Humayun was. But unlike Mrs. Smith, he attacked someone who had no responsibility for his son's death: Donald Trump."
"As a senator, Mrs. Clinton had voted for the Iraq war and refused to support the military surge that turned the war around, and as secretary of state, she supported President Obama's precipitous withdrawal from Iraq, which created the vacuum into which the Islamic State stepped, and failed to honor repeated requests for greater security in Benghazi, all while Mr. Trump was a private citizen."
Media Coverage: "Throughout his time in the spotlight, Mr. Khan parroted the media's distortions, and they ate it up. Three parents suffered the ultimate loss through similar experiences, yet one was largely marginalized while the others were celebrated. "
"When Mr. Trump defended himself, the media pounced again, suggesting that Mr. Trump was an anti-Islam bigot when he was trying — albeit undiplomatically — to fend off Mr. Khan's political attacks and raise bigger issues about Islam's treatment of women and the larger threat facing the West. The Khans then received another round of glowing coverage, while Mrs. Smith remained invisible."
2. California's rigged voting system may be a picture of how the entire country "elects" Hillary.
NEWS BRIEF: "Electronic Vote Rigging In California: Mainstream Media Silent", Canada Free Press, July 26, 2016
"The 2016 election is so crucial to America's future, it appears Democratic Party operatives are willing to break every election rule and law in order to win. California's June 7 Primary election was tainted by rigged voting machines, forced party affiliation changes of long-time voters, and voter purges of newly registered voters ... but are ignored by the mainstream media. In California, the crucial state ..."
Did this rigging change the outcome? YES!
"... the election was called for Clinton minutes after the polls closed, but before millions of provisional ballot votes were counted. Adding to the suspicious outcome, based on pre-primary election polling, the media didn't do any exit polling because many say the results would have shown that Sanders likely won California."
Hillary Clinton will likely be the next President, because the polls will be rigged in her favor!
3. The Democrats are said to be panicking over Hillary's mounting problems.
NEWS BRIEF: "'The Democrats are panicking': Khizr Khan speaking at DNC shows depth of Democrat panic", Israel National News, 7/3/2016
"Attorney Marc Zell, chairman of the Republican Party's Israel branch, suggested that despite a post-convention bump for Hillary Clinton, Democrats are beginning to panic over their nominee's performance and the chances Donald Trump could win this November ... Zell defended Trump from criticism over his recent dustup with Khizr and Ghazala Khan, the Pakistani-born parents of Humayun Khan, a US Army Captain who was killed in the line of duty in Iraq in 2004."
"While Trump's comment sparked a firestorm of controversy, including condemnations from 2008 Republican presidential nominee John McCain, Zell dismissed the issue as overblown. 'This father [Khizr Khan] has ties to the Saudi royal family. As a lawyer he works with immigration cases, and he has an interest to bring terrorists into the US. With all due respect for what his heroic son did, he dragged his son into a political argument because of his own narrow personal interests'."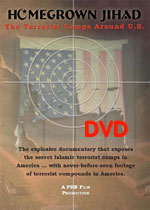 "Turning to the upcoming election, Zell suggested that despite polling showing Clinton leading by an average of four to five points, Democrats are growing seriously concerned by the possibility that Clinton could lose this November."
How dare a major political party feature an Islamic speaker who is both a member of the Muslim Brotherhood and a promoter of forcing Sharia Law upon the United States