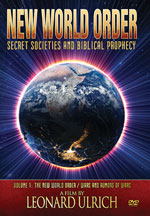 1. President Obama uses the Dallas police shooting as a "bully club" to argue for more Federal Oversight/Control of local police department -- long an Illuminati Goal in the creation of an Absolute Dictatorship.
NEWS BRIEF: "Obama Pushes More Federal Oversight of Cops After Dallas Attack on Cops", Breitbart News, 9 July 2016
"President Barack Obama is harnessing the increasing attacks on police — and the ... shootings of people by ... cops — to push his agenda to federalize state and local police forces ... Those actions, he said, would be based on the recommendations of the panel that he picked after the 2014 street riots in Ferguson, Missouri ... The report urges the federal government to federalize police training and practices ... So far, Obama's deputies have cajoled and sued more than 30 police jurisdictions to adopt federal rules in a slow-motion creation of a national police system, similar to the slow-motion creation of a federal-run health-sector via Obamacare."
I cannot think of a more troubling proposal from America's Commander in Chief than to "Federalize" local and state police departments from Coast to Coast. But, since the goal of the Elite is to create such chaos in the streets that the President can justify sending troops in the streets and abolishing the Constitution, then this proposal makes a lot of sense. If the White House one day plans to abolish our current government, replacing it with an Absolute Dictatorship, he will NOT want local and state authorities refusing to allow him to move into their city, or their state!
Meanwhile --- Hillary Clinton responded to the Dallas shooting by arguing for more vaguely defined "reform" and for more GUN CONTROL!
NEWS BRIEF: "Hillary Clinton on Dallas Police Ambush: Need Police Reforms, Gun Control", Breitbart News, 9 July 2016
"On Friday presumptive Democrat presidential hopeful Hillary Clinton responded to the Dallas Police ambush by pushing reforms for police departments and more gun control. The reforms are intended to prevent officer-involved shootings like the ones that took place in Falcon Heights, Minnesota (Philando Castile) and Baton Rouge (Alton Sterling). It is important to note that both of those shootings are under investigation and officers have yet to be found at fault."
But, that fact did not stop Hillary from pushing for more restrictive gun controls, even though it is clear that the Army-trained Dallas shooter would not have been stopped by any regulations short of massive seizure of weapons from everyone, and certainly from every law-abiding citizen who has done nothing to trigger this race war scenario.
"... President Obama also used the Dallas Police ambush to call for more gun control. On Friday, the day after the ambush occurred, he said he was "horrified" by the attack and then signaled that a gun control push would be forthcoming. On Saturday Obama criticized Texas open carry laws and tied police officer safety to the passage of more gun control."
Donald Trump took a more measured stance immediately after the shooting, expressing sympathy for families of the dead and canceling his campaign events.
NEWS BRIEF: Journalist "Clift: Trump's Reaction To Dallas Was 'Very Graceful'," Breitbart News, 9 July 2016
"On Friday's "McLaughlin Group," the Daily Beast's Eleanor Clift praised presumptive Republican presidential nominee Donald Trump's reaction to the shooting of police officers in Dallas, TX. Clift said, 'I must say, I'm grateful that Donald Trump put out a very graceful tweet, expressing his sympathy, and canceled his campaign events. So, he did not jump on this and use this to exploit divisions in the country. And, you know, maybe that's a small sign that our political leaders are going to lead us in the right way in the weeks and months ahead."
As Leonard Ulrich demonstrates, in his DVD, "New World Order", Adolf Hitler used mass riots caused by his own "Brown Shirt" thugs, to create the chaos and the racial hatred between Jews and Germans, to overthrow the government, seizing control as a dictator!
Parallels between chaos directed by Hitler and the chaos directed by the American Elite are staggering.
2. Cleveland Police are ramping up their efforts to maintain control and prevent disaster during the Republican National Convention, which will occur July 18-21.
NEWS BRIEF: "Dallas attack adds to Cleveland concerns before Republican convention", Breitbart News, 8 July 2016
"Cleveland police on Friday tightened their security plan for the Republican National Convention after the deadly shootings of police officers in Dallas, increasing surveillance and intelligence operations just 10 days before the convention."
"The police officers' labor union, rank-and-file cops and some outside experts had already questioned Cleveland's preparedness for the convention with the city's police under federal supervision over use of force."
Now, isn't this interesting? Cleveland's police department is already under the supervision of Federal Authorities!! President Obama used the shooting in Dallas to call for more Federal Oversight of Local and State police departments. If violence erupts during the Republican Convention in Cleveland, the President will be deeply embarrassed to admit that his proposal was totally without merit.
But, if the Federal Oversight produces tanks and heavy military equipment on the streets of Cleveland to deal with protestors, then we shall now the planned end to Obama's call for Federal control over all police and military matters.
Both the Republican and the Democrat Presidential Conventions offer a great potential for an absolute disaster in a racially motivated Civil War.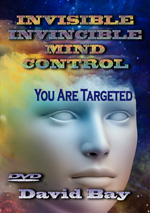 3. Juanita Broaddrick -- one of Bill Clinton's lovers -- speaks out about how Bill repeatedly raped her.
NEWS BRIEF: "EXCLUSIVE – Juanita Broaddrick Provides Never Before Published Details On Bill Clinton's Rape", by AARON KLEIN, Breitbart News, 10 July 2016
"Juanita Broaddrick has told this reporter that she was raped not once but twice by Bill Clinton during the same infamous encounter in 1978. Broaddrick has rarely discussed the actual details of the alleged incident due to the graphic and traumatic nature of the event."
"She said that after the first round, in which the much stronger Clinton had her pinned down for a period of time, she was relieved when she thought it was over and was hoping he would leave the room. Instead, she says Clinton turned to her and told her words to the effect of 'I am going to do it again'."
"And then he did, she says."
"... she resisted when Clinton suddenly kissed her: Then he tries to kiss me again. And the second time he tries to kiss me he starts biting my lip. … He starts to, um, bite on my top lip and I tried to pull away from him. And then he forces me down on the bed. And I just was very frightened, and I tried to get away from him and I told him "No," that I didn't want this to happen but he wouldn't listen to me. … It was a real panicky, panicky situation. I was even to the point where I was getting very noisy, you know, yelling to 'Please stop'. And that's when he pressed down on my right shoulder and he would bite my lip. … When everything was over with, he got up and straightened himself, and I was crying at the moment and he walks to the door, and calmly puts on his sunglasses. And before he goes out the door he says, 'You better get some ice on that'. And he turned and went out the door."
"The detail about Clinton allegedly biting her lip is instructive. One woman who would later say she had a consensual affair with Clinton, former Miss America pageant winner Elizabeth Ward Gracen, would also reveal Clinton bit her lip when a tryst became rough."
Since Hillary was Bill's "Enforcer" against all the women going public with their sex incidents from Bill, she is likely to lose a huge amount of support in the very group Hillary had always counted on, the Radical Feminist!
Notice that these new salacious details are coming just weeks before the Democrats hold their Presidential nominating convention!
---








Popular New DVD Series
World Religions Volume 4 -- "Hinduism"
Also NEW by Pastor Billy Crone
The Character of GOD series Volumes 1, 2 and 3
The Existence of GOD, The Intimacy of GOD and
The Wisdom of GOD
---
Radical Revelation Series
Get the Volume 1 and 2 Combo at 25% off through July 4th
by Cutting Edge Author, Mac Dominick
Related DVD Subjects To Further Your Understanding Of "Revelation 3"