Subtitle: The answer to this simple question will shock you and change the way in which you think about politics forever!
---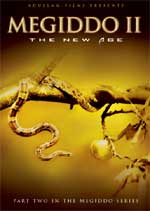 "Megiddo II -- The New Age: Foundation of the New World Order"
Chris Pinto reveals that Hillary Clinton is a channeler of spirits on the level of Aleister Crowley, Adolf Hitler, and Madame Blavatsky (House of Theosophy)!
Current Article: "Wiccan ritual in support of Sanders asks Portlanders to 'feel the Bern, be the Bern'
Watch also "Megiddo I -- The March to Armageddon"
Buy Combination Offer and Save Money
"Megiddo I and Megiddo II Combination Offer "
See also Chris Pinto's Cutting Edge series "Secret Mysteries of America's Beginnings"
---
Memorial Day marks the beginning of Summer, a time when sales, donations, and subscriptions normally dry up. But, we are so low already, will Cutting Edge survive?
Since world and domestic events holding End Times' significance have suddenly been erupting lately, we have been writing new Headline News Articles.
We are also introducing new DVD's and Books.
We're a small non-profit with costs of a top website: servers, staff, studio expenses and programs. We believe everyone should have access to free knowledge, without restriction or limitation. If Cutting Edge is useful to you, please take one minute to keep us online and to keep us reaching out to over 100,000 people a year with the Plan of Salvation.
We have tried to make supporting Cutting Edge Ministry easy and convenient, with our green "Donation Button".

May Jesus Richly Bless You. David Bay, Director
---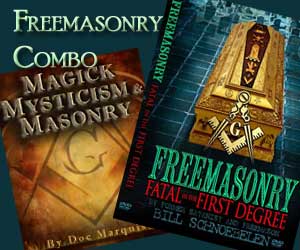 1. Why should we be surprised that Target is boldly promoting the Gay Lifestyle, when her logo screams "Lucifer"?
Symbols are very important, as they reveal truth to the Adept while hiding it from the "vulgar masses".
Symbols also provide a highly effective "Plausible Deniability".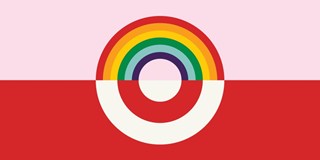 NEWS BRIEF: "Target's Transgender Bathroom Disaster Is Huge Opportunity For Rivals, Say Brand Experts", Breitbart News, May 23, 2016
"Target's unpopular decision to force its customer base of mothers and children into mixed-sex bathrooms and changing rooms is creating an economic opportunity for other firms ... 'Target could lose millions of customers if other retail chains take advantage of the boycott', says Chris Stone, a former brand-manager who now runs Faith Based Consumer, which grades companies on their respect for Christian consumers. Indeed, Walmart just reported an unexpected uptick and experienced a rise in stock prices."
Experts were so shocked by Target's bold and unexpected embrace of the Lesbian / Gay / Bisexual / Transgender movement because retail stores live or die according to customer acceptance of them. Retail stores either take a neutral stand on issues, or will stand according to an overwhelming popular consensus. For example, retail stores run "Independence Day" promotions because they know that their customers are overwhelmingly Patriotic and very few who aren't will not protest.
Therefore, when Target announced its bathroom support of the 1 in 2,400 people who are Transgendered, thus opening the possibility that men who are sexually perverted might gain access to women's bathrooms, the retail chain hit a nerve that ultimately might cause its downfall.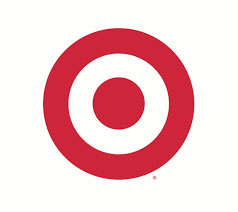 But, why should we be surprised that top Target officials so boldly proclaim a Lifestyle so clearly from the Abyss, when the Target logo itself comes from Black Magick Masonic Satanism?
In fact, as we shall demonstrate, this Target Logo is sexual in nature, so we should not be surprised that the retail giant should choose to embrace a sexual movement such as LGBT!
The official Target logo is pictured left, outside one of their stores. At first glance, it is simply a typical target, with the bulls-eye in the center.
But, as we demonstrate in our award-winning DVD, "Riddles in Stone: The Secret Architecture of Washington, D.C.," symbols have a surface meaning and then can have multiple layers of meaning below.
This logo falls into this category.
WORSHIP OF THE SEX ACT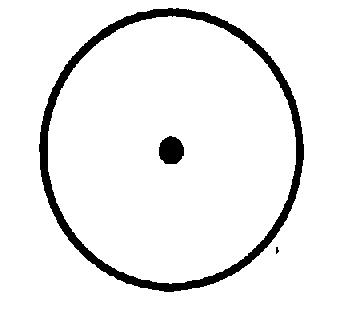 The point within the circle is an interesting and important symbol in Freemasonry ... The symbol is really a beautiful but somewhat abstruse allusion to the old Sun-Worship, and introduces us for the first time to that modification of it, known among the ancients as the worship of the phallus ." [Albert Mackey, A Manual of the Lodge, New York, Charles Merrill, Company, 1870, p. 56; also Edmond Ronayne, The Master's Carpet (Mah-Hah_Bone), 1879, p. 324-326; Emphasis added]
Just in case you missed Mackey's shocking sequence of events leading up to the more shocking ending, let us restate his statements for you. In referring to the circle with a dot in the center, Mackey said, first, that Masons "utilize" it in their worship of the Sun God, Osiris, which is bad enough because Osiris is Lucifer; but, then, Mackey says that Masons practice the "old Sun-Worship", which involved the worship of the Phallus, the man's penis! Freemasons worship the sex act, just as pagans and heathens have done for centuries! Finally, we have a clearer understanding of the nature of Masonry, and we can see more clearly that it is definitely NOT Christian.
Like all other occultists, Freemasons view the circle as the female vulva and the dot in the middle as the male phallus. Thus, they celebrate the Sex Act as the Great Ritual, sacred in and of itself. Truly, they fulfill the Biblical definition of the pagan in Romans 1:25, "Who changed the truth of God into a lie, and worshipped and served the creature more than the Creator, who is blessed for ever. Amen."
However, your average Mason never realizes this fact, because his beloved Superiors in the Lodge have lied to him, in conformity to Pike's instructions. When they view the Circle with the Dot in the middle, they are not told it represents Sun Worship and Phallic worship; they are told it represents the Microcosm and Macrocosm of Mankind, and that all men are to seek the harmony in their lives represented by the circle being in the prefect middle of the Cosmos. At this point, some Masons will say that sounds silly, while others will think it sounds beautiful and mysterious. Both types of men will continue in their Lodge activities, absolutely unaware of the deeper meaning of this or any other symbol. These type Masons will also provide perfect cover for those practicing the deepest secrets of Masonry; these deluded Masons will recoil from the suggestion of these pagan religious beliefs and practices, with honest horror, thus providing the Lodge with what the propagandist calls, "Reasonable Deniability". These honest, mislead Masons have not read the materials we have, but rely instead on the assurances of their Superiors , not knowing they have been mislead. We need to pray for these poor, mislead Masons.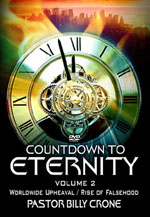 2. President Obama adds insult to injury as he misquotes Scripture to defend Target's Transgender Bathroom Policy!
Your hair will curl as you hear how the President of the United States offended the "Thrice Holy God".
NEWS BRIEF: "Obama Cites Scripture To Defend School Bathrooms Rule", Breitbart News, 2 June 2016
"President Barack Obama defended his decision to open up bathrooms to students of both sexes based on preference, citing his religious faith as a reason he decided to do it. 'My reading of scripture tells me that that [the] Golden Rule is pretty high up there in terms of my Christian belief', he said during a town hall in Elkhart, Indiana."
You can never, ever misquote Holy Scripture in order to justify sin, especially heinous sexual sin.
The President continued his explanation:
" 'What happened and what continues to happen is you have transgender kids in schools and they get bullied and they get ostracized and it's tough for them', Obama said, saying that in the past, students were forced to suffer silently ... He explained that transgender students 'might not even feel comfortable going to the bathroom' which was a 'tough situation' that he wanted to alleviate."
President Obama is justifying the nationwide change in bathroom policy for Transgendered students based upon them being "bullied" at school? That's it? That is the foundation for a new official drive to mainstream the entire spectrum of homosexuality, i.e., Lesbian / Gay / Bisexual / Transgender?
School kids of every generation poke fun at, and bully, other kids. The day before I started First Grade, I was sprayed by a skunk and my Mother could not quite eradicate the smell. Kids called me "skunk" rather than "David" until the sixth grade, when I grew larger than my tormenters.
Kids bully those who are different in any way, those who are overweight, have pimples, or whose nose is just different. Bullying is simply a fact of life among kids. President Obama shames himself by using bullying as a basis for implementing such a widespread, foundational change in National Moral Policy.
The President misquoted scripture to try to justify his new gay policy. I think this one is far more appropriate: