---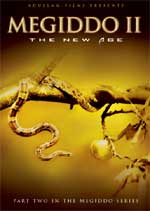 "Megiddo II -- The New Age: Foundation of the New World Order"
Chris Pinto reveals that Hillary Clinton is a channeler of spirits on the level of Aleister Crowley, Adolf Hitler, and Madame Blavatsky (House of Theosophy)!
Current Article: "Wiccan ritual in support of Sanders asks Portlanders to 'feel the Bern, be the Bern'
Watch also "Megiddo I -- The March to Armageddon"
Buy Combination Offer and Save Money
"Megiddo I and Megiddo II Combination Offer "
See also Chris Pinto's Cutting Edge series "Secret Mysteries of America's Beginnings"
---
The beginning of Summer, is a time when sales, donations, and subscriptions normally dry up as graduations and family vacations become the focus of many of our readers. But, we are so low already, we truly need your support now to continue reaching the lost.
Since world and domestic events holding End Times' significance have suddenly been erupting lately, we have been writing new Headline News Articles.
We are also introducing new DVD's and Books.
We're a small non-profit with costs of a top website: servers, staff, studio expenses and programs. We believe everyone should have access to free knowledge, without restriction or limitation. If Cutting Edge is useful to you, please take one minute to keep us online and to keep us reaching out to over 100,000 people a year with the Plan of Salvation.
We have tried to make supporting Cutting Edge Ministry easy and convenient, with our green "Donation Button".

May Jesus Richly Bless You. David Bay, Director
---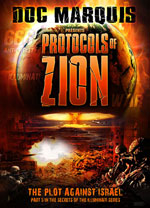 DVD
1. Radical Muslim -- American born -- with ISIS allegiance, viciously attacked popular gay nightclub early Sunday morning, killing 50 and wounding at least 50.
Worst mass shooting in American history.
Remember President Bush: It is better to fight terrorism "over there" (Afghanistan, Iraq), than to fight it here?
NEWS BRIEF: "Orlando Shooting: 50 killed, shooter pledged ISIS allegiance", CNN News, June 12, 2016
"US President Barack Obama addressed the nation, calling the attack, 'an act of terror and an act of hate'. He said , 'There are no definitive judgments on the precise motivations of the killer', but added that, 'the FBI is appropriately investigating this as an act of terrorism'."
From the beginning of the American-led invasion of Iraq, we warned that American tactics were so brutal that they were alienating the very people we were supposedly sent to protect. Every drone strike that killed innocent Afghan/Iraqi civilians created more radical people willing to die to combat this American war machine!
Do you remember the torture revelations of Abu Ghraib Prison?
At this prison, American guards were carefully trained how to torture Islamic prisoners in such a manner as to uniquely strike their particular Muslim religious sensitivities. We posted several articles on this terrible subject.
* NEWS1913 - "Enraging 1.4 Billion Worldwide Muslims -- 'Blood In The Streets Strategy - Part 1 - Sexual Abuse and Specific Humiliation of Iraqi Prisoners"
* NEWS1922 - "Impeachment Bill Against Rumsfeld Filed In U.S. House of Representatives: the abuses uncovered at Abu Ghraib were imported from Guantanamo!",
* NEWS2350 - "Bush Administration REALLY DID Knowingly Arrest and Torture Innocent Islamic Men!"
During the 15 years of mauling the Afghan people and the 8 years of brutalizing the Iraqi's, America created a nearly inexhaustible supply of men and women filled with the desire to fight jihad against us, even to the point of taking the terrorist fight to our streets.
Presidents Bush and Obama have "sown the wind", and are now reaping the whirlwind!
Trailer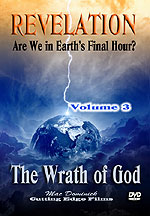 2. Terrorist was a security guard, was trained in weapons and had purchased his guns legally.
And he was a registered Democrat!
NEWS BRIEF: "Obama Calls Orlando Shooting a Terror Attack", Breaking Israel News, June 13, 2016
"Mateen, the 29 year-old Muslim son of immigrants from Afghanistan, was born in 1986 in New York and lived in Port Saint Lucie, Florida ... Mateen had a Florida security officer license, a Statewide Firearms License, was trained in firearms, and legally purchased a Glock pistol found at the scene two weeks before the shooting."
Therefore, none of the Liberal's gun control measures would have prevented this massacre. Mateen not only was licensed to carry the guns he used, he was trained in firearms tactics. Witnesses said he maneuvered himself on the dance floor, and when he reached the middle, he began firing.
None of the Orlando victims was carrying a concealed weapon! No one could return the terrorist's gunfire.
NEWS BRIEF: "Orlando's 'Pulse' Gay Bar Was a 'Gun-Free Zone' by State Law", Breitbart News, 12 June 2016
"Pulse, the Orlando gay nightclub targeted in a jihadist terror attack, was a "gun-free zone" by state law. Per Florida's concealed carry law, those with a license to carry may not carry their firearms into an establishment that serves alcohol."
This law means that none of the gay revelers could have protected themselves by carrying a concealed weapon and none of the survivors could have returned fire, either. News reports stated that 320 people were in the bar when the shooter began to fire his weapons. While the lone security guard did return fire, he was unable to neutralize Mateen; however, if 150 people in the club began to return fire, the shooter would have been neutralized quickly.
Lives could have been saved.
"Gun Free Zones" are a major problem because they promise a would-be shooter that, once he begins his murdering spree, he will not face return fire.
"Gun Free Zones" should be outlawed, not the guns carried by law-abiding citizens!
NEWS BRIEF: "Orlando gay nightclub shooter was a registered Democrat", American Thinker, June 12, 2016
"The shooter who killed 20 and wounded 42 at a gay nightclub in Orlando, Omar Mir Siddique Mateen, was a registered Democrat who has voted in at least 3 recent general elections ... The shooter who killed 20 and wounded 42 at a gay nightclub in Orlando, Omar Mir Siddique Mateen, was a registered Democrat who has voted in at least 3 recent general elections..."
Why is it important that this Islamic radical shooter was a Democrat?
"bBecause if he had been a Christian Republican, you can bet everything you own that the media would be trumpeting it from the rooftops. And if he had owned any Trump paraphenalia, it would be the biggest story in the world."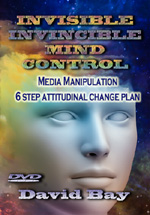 3. Even in the face of overwhelming evidence that the shooter was a radicalized Muslim who swore allegiance to Islam, a lawyer for the ACLU claimed that the Christian Right is responsible for this attack.
NEWS BRIEF: "ACLU Lawyer Sounds Off on 'Islamophobia,' Blames Christian Right for Orlando Carnage", Townhall News, June 12, 2016
"Evidence proves that the shooter who killed 50 people at a gay night club in Orlando on Sunday called 911 and pledged allegiance to ISIS. Other reports reveal that the terror cell has claimed responsibility for the mass murder. The facts haven't stopped some, however, from blaming the carnage on the "Christian right." Chase Strangio, a lawyer for the ACLU's LGBT & AIDS Project, is convinced they're the real enemy."
" 'The Christian Right has introduced 200 anti-LGBT bills in the last six months and people blaming Islam for this. No You know what is gross - your thoughts and prayers and Islamophobia after you created this anti-queer climate'."
We Christians do not seek to create an "anti-queer climate" in America. We are just strenuously objecting to Americans sinning so greatly against God's eternal laws! Furthermore, we are alarmed that the of types of sins America is committing right now is the transgression of His prohibition against homosexuality. That sin caused God to annihilate the cities of Sodom and Gomorrah, and He will do the same to America.
One of the major differences between Islam and Christianity is that Islam seeks to murder those who do not believe in Mohammed's religion, while Christians are committed to pray for our enemies and seek to show them the way to eternity in Heaven.
Only the Left could recreate reality in such a heinous manner, but this comment shows who the true target is in American politics!
Do not be deceived: The Illuminati seeks to annihilate all adherents of Monotheistic religions and that includes Christianity (Christian author, Constance Cumbey, writing in her book, "Hidden Dangers of the Rainbow")
The Elite began a secret war against Islam in 1991 when American led forces counterattacked Iraqi forces who had conquered Kuwait. We were using Depleted Uranium Munitions, which is slowly killing the population of Iraq, Afghanistan and all other countries in the Middle East.
Western-led forces have slowly ground Syria into the ground, so much so that much of her population has fled to Europe, creating the massive migration problems now engulfing Europe.
Both Islam and Christianity are targeted for extinction. Every day, more Muslims die at the hands of Western-led armies, even while Western politicians pay lip service toward Islam.
But, comments like this are dangerous, because they are so irrational that, one day, millions might believe it to be true.
Then, true persecution can arise.
4. Israel's former Ambassador to the United States, says that the Orlando terrorist shooting will help Trump at the polls.
NEWS BRIEF: "Israel's Former US Ambassador: Orlando attack will strengthen Trump", Israel National News, 6/12/2016
"Israel's former Ambassador to the Unites States has said that the deadly shooting at a gay nightclub in Orlando will strengthen Donald Trump's presidential hopes, with the presumptive Republican nominee using it to bolster his anti-Islam campaign message."
This ghastly attack on this gay nightclub will also strengthen Trump's insistence that law-abiding citizens must be allowed to carry guns so they can protect themselves against a deadly enemy trying to kill.
This former Ambassador then explained how the shooter's motive was very important in whether Hillary Clinton, or Donald Trump, can benefit at the November polls from this carnage.
"Had the shooting - the deadliest in American history - been carried out for purely homophobic reasons, presumptive Democratic nominee Hillary Clinton would have capitalized on it to push her liberal campaign message, Oren speculated. But 'given that it is becoming clear that the motive is Islamist-jihadist, it will benefit Donald Trump. It will greatly strengthen him', Oren said.
During the shooting spree, the gunman actually called 9/11 to identify himself and to declare his allegiance to ISIS! Interestingly, ISIS boldly took public credit for this brazen attack.
NEWS BRIEF: "ISIS claims Orlando gay nightclub massacre", Israel National News, 6/12/2016
"The Islamic State (ISIS) terrorist group's official media wing has released a statement claiming credit for the deadly shooting attack at an Orlando, Florida gay nightclub on behalf of the jihadist organization."
Islamic social media erupted with praise for the shooter, much as Palestinians break out in praise whenever one of their terrorists successfully murder Jewish citizens.
No one can ever convince very many Americans that disarming the law-abiding citizens will help them if they ever face a murderer!
---
See All Our $9.99 Books / DVD's
89 Titles From Which To Choose!

Now only $7.99 during Sale!

See All Our $4.99 Books DVD's
27 Titles From Which To Choose!

Now only $3.99 during Sale!