Hot News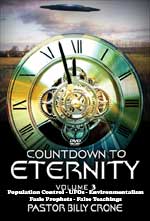 1. Senator Ted Cruz revealed a side that most of us would prefer not to see:
* He fully backed Monsanto and their Genetically-Modified foods
* He poked fun at opponents of GMO products, calling them "anti-science zealots"
NEWS BRIEF: "Ted Cruz goes all-in for Monsanto: Insults millions of health-conscious Americans by calling them 'anti science zealots' ," Natural News, March 15, 2016
"U.S. presidential candidate and Texas senator Ted Cruz went all-in for Monsanto on the campaign trail in Iowa, parroting Monsanto's propaganda by proclaiming that GMOs are feeding the world while insulting health-conscious consumers by equating support of GMO labeling with 'anti-science zealotry'."
I was stunned that Senator Ted Cruz, supposedly the ultimate anti-Establishment Republican, could take such a strong positive stance in favor of Monsanto. Numerous nations have conducted their own tests and have banned Monsanto crops, because they realize the bad nutritional effects which Genetically Modified products have on their citizens.
But, then, Cruz goes further in calling down consumers who know the truth and who do not want their loved ones eating a food that may kill them. Cruz called such informed consumers " 'anti-science zealotry' "! This insulting term labels us as "anti-science" and as "zealots". I am surprised that a man who claims to be a Christian would lay this term on his opponents, because unknown millions of Christians have been persecuted under the banner of "zealot" over the past 2,000 years!
As we switch to another news source on this subject, we are presented with a slightly different, more prophetic point of view.
NEWS BRIEF: "Ted Cruz: Don't let 'anti-science zealotry' shutdown GMOs", The Washington Times, March 7, 2016
"Sen. Ted Cruz said Saturday that the nation should push back against the 'hysteria' over food made with genetically modified organisms, saying these innovations in science should be celebrated for the positive impact they've had both at home and abroad ... we shouldn't let anti-science zealotry shutdown the ability to produce low-cost quality food for billions across the globe," Mr. Cruz said."
Understanding that Monsanto GMO crops can actually kill en masse, when I read Cruz' words, "the ability to produce low-cost quality food for billions across the globe", I am reminded of one very important prophetic verse:
"And I looked, and behold a pale horse: and his name that sat on him was Death, and Hell followed with him. And power was given unto them over the fourth part of the earth, to kill with sword, and with hunger (famine), and with death (pestilence and disease), and with the beasts of the earth." (Revelation 6:8)
I am convinced that Monsanto GMO crops will produce the massive, global famine foretold in this verse!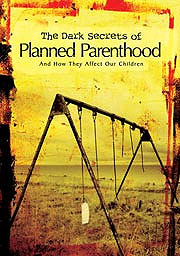 2. Planned Parenthood publicly supports Obama's Supreme Court nominee, Merrick Garland!
That is enough information alone to force Christians to oppose his nomination quite vigorously, as Justice Scalia was anti-abortion
NEWS BRIEF: "Planned Parenthood Praises Obama Supreme Court Nominee Merrick Garland", Life News, March 16, 2016
"The Planned Parenthood abortion business is pulling out all the stops today to lobby the Senate to hold a vote on President Barack Obama's Supreme Court nominee Merrick Garland. After President Barack Obama's nomination of liberal appeals court judge Merrick Garland to replace pro-life Justice Antonin Scalia on the Supreme Court, the nation's biggest abortion business is on board."
"Now, Planned Parenthood is flooding Twitter and social media with requests for abortion activists to call the Senate urging a vote on Garland's nomination. On Facebook, Planned Parenthood praise Garland, saying, 'Here's what you need to know about President Obama's Supreme Court nominee, Judge Merrick Garland: He's an intelligent, highly accomplished judge with a record of bipartisan support. There is no reason for the Senate GOP leadership to obstruct justice and refuse to give Judge Garland a fair hearing'."
To Born Again Christians, "here's what you need to know" about the nomination of Merrick Garland:
The world's most bloody baby-killing organization has just endorsed Garland's nomination to the Supreme Court!
NOTE: This newsletter continues after the advertisement, below.
---
"REVELATION: ARE WE IN EARTH'S FINAL HOUR?"
Volume One: "Jesus' Warning To His 7 Churches"
We are going to examine areas which no other teacher has even addressed, but you should expect this kind of in-depth valuable information from Cutting Edge Ministries! Jesus wrote this prophetic book through John the Apostle, addressing:
• 7 Christian Churches in Asia Minor
• 7 Prophetic Seals
• 7 Trumpet Judgments
• 7 Histories (Persons)
• 7 Bowls (Vials)
• 7 Judgments (Dooms)
• 7 New Things
Since God considers the number Seven as His Perfect Number, we can see that God is offering a final prophetic book which consists of 7 subjects, each of which contains 7 events. A Divinely Perfect Book in all ways!
A few of the points we will cover in Volume 1 include:
The Rapture of the Church true or false?

Will the Antichrist be Islamic?

How do we understand Islamic eschatology?

Who is ISIS, and will ISIS conquer the Middle East?

What is the true bloodline of the Antichrist?

What is the fate of Russia?

How can the stars fall to earth from heaven?

Was there any prophetic significance to Nazi Germany?

Can we find the USA in the Book of Revelation?
We will teach the Book of Revelation in a survey format that will mingle a traditional, contextual approach to the book with a digression to apply these teachings and prophecies to cover the influence (or lack of influence) of the events we see taking place right before our eyes. Run Time is nearly 2 hours -- http://www.cuttingedge.org/detail.cfm?ID=2729 - Shipping Friday, Feb 26
---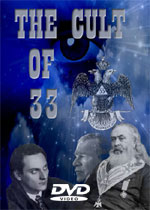 3. Hillary Clinton has a new supporter who just donated $20,000 to her campaign
The Ku Klux Klan!
NEWS BRIEF: "Local KKK leader jumps off 'Trump train', now backs Hillary Clinton", Fox TV Los Angeles, 9 March 2016
"As it appears, the "Grand Dragon" of the California chapter of the Ku Klux Klan has switched political sides and jumped off the "Trump train"...at least for now. Will Quigg tweeted on March 10th that he no longer supports controversial GOP presidential candidate Donald Trump and now turns his support and the support of the Klan to Hillary Clinton. "
In a solid show of support for Hillary, this California KKK announced that it donated $20,000 to her campaign!
Now, I am the first to admit that this sudden support from the California KKK is probably a campaign "dirty trick". In other words, some of Hillary's supporters may be swayed away from Hillary now that any KKK organization has come out publicly to support her.
Aren't political campaigns crazy? Don't they make strange bedfellows?
However, Hillary has made no pretence of her fondness for Henry Kissinger, one of the most powerful Illuminati figures on the planet. She has called him her "mentor", proving once again that there is no difference between Republican and Democrat Parties. The leadership of each party is equally committed to this coming Kingdom of Antichrist, a.k.a., the New World Order (NOVUS ORDO SECLORUM)!
Kissinger is a member of the Bohemian Grove, the Council on Foreign Relations, and the "Club of 33"!
This tie is damnable and it is the one the Mass Media should be preaching about every day of this campaign.
---
Why Is Your Pastor Ignoring Fulfillment of Prophecy In the Daily News?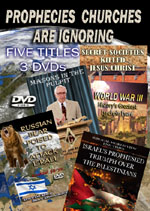 "Prophecies Churches Are Ignoring" - 3 DVD set
Regularly $89.94, Now only $29.94, Saving You $60!
Cutting Edge Director, David Bay, teaches six hard- hitting lessons on six unique End Times instances where events are fulfilling prophecy, but no one is talking about it. Five hot topics on three discs.
1) Israel's Prophesied Triumph over the Palestinians
2) Russian Bear Poised To Strike Israel
3) Masons In The Pulpit
4) World War III: History's Greatest Lynchpin Event
5) Secret Societies Killed Jesus Christ
Almost 6 Hours of Teaching - http://www.cuttingedge.org/detail.cfm?ID=2718
Each message is followed by a complete Salvation Plan, so each DVD becomes a Soul-Winning tool.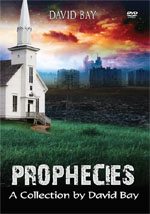 "Prophecies A Collection by David Bay" - 3 DVD set
Regularly $89.94, Now only $29.94, Saving You $60!
Why Are Genuinely Born-Again Pastors So Terribly Blind As To The Prophetic Times In Which We Live? 'Speak to us smooth illusions' [Isaiah 30:10] is the desire of too many pastors, while Jesus is lamenting, 'You did not know the time of your visitation' [Luke 19:44] Too many pastors refuse to believe that the unparalleled deception foretold in Matthew 24:24 really applies to today's events and leaders; thus such pastors are so wide open to spiritual deception.
Pastors also are reluctant to alert their people that events today are uniquely fulfilling key Bible prophecies. As a result, Christians by the many millions do not realize that the time for the Rapture of the Church and for Antichrist to arise is very, very close.
There are a number of unique prophecies being fulfilled that are exceedingly critical, but pastors and ministries are ignoring them totally, to the severe detriment of all Christians. This 3-DVD set contains 6 messages, each of which is unique to Cutting Edge Ministries/Films.
Here are the six hot topics:
* The Prophetic Beast Arises: Ten Toes of Daniel Are Forming
* Rapture Precedes Israel's Final 'WEEK' of History
* Eternal Security: God's Anchor In A Brutal Storm
* End Times' Judgment On Iraq (Babylon) Worse Than Believed Possible - Isaiah 13
* Invisible, Invincible Mind Control You are Targeted
* America Identified In Prophecy: Economic Babylon of Revelation 18
http://www.cuttingedge.org/detail.cfm?ID=2656