Hot News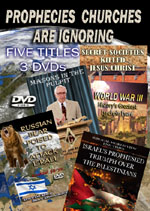 1. ISIS announces that it will crucify a kidnapped Catholic priest on Good Friday
If vivid scenes of a brutal crucifixion of a priest are broadcast to the world, outrage may ensue that can speed the military defeat of Islam.
NEWS BRIEF: "Islamic State says will crucify Indian priest on Good Friday today", India Today, March 25, 2016
"An Indian Catholic priest, who is reportedly under the captivity of the ISIS in Yemen, could possibly be crucified on Good Friday. Religious groups claim that Father Tom Kuhn, who was taken by gunmen when they attacked an old age home on March 4, may face crucifixion today."
Of all the possible actions which defame Christianity, possibly none is as heinous as crucifying a christian priest. Everyone knows that the old style Roman Cross inflicts the most severe pain that any other type of torture can possibly deliver. To subject a Catholic priest to such indignity when he has done no wrong is another Islamic outrage.
Furthermore, discerning people understand that the tortures of the Cross are intimately connected to the Substitutionary Atonement which Jesus 's pilt blood delivered for all who believe and repent. Therefore, slowly torturing a priest on a Roman Cross strikes to the heart of Christian religious sensibility.
As Islamic strategists plan the next shocking terrorist attack, they better hope that they never reach a "tipping point" against the West, where Western leaders finally have enough voter support that they can launch an overwhelming military assault using their vastly superior firepower.
Western military weapons could literally wipe all Islam off the map!
But, of course, the military annihilation of Islam is the goal of the Global Elite! ("Hidden Dangers of the Rainbow", by Christian author/attorney, Constance Crumby)
2. On the issue of Immigration, the Supreme Court could drive a stake into the heart of the Clinton Campaign.
This entire debate over Immigration and "Open Borders" is moot. Reality has gone far beyond our current borders with Canada and Mexico.
NEWS BRIEF: "How the Supreme Court Could Puncture the Clinton Campaign", The Atlantic, 1/20/16
"The first crucial vote of the 2016 general election might now belong to the Supreme Court. When the high court decides in late June whether President Obama's executive actions on immigration pass constitutional muster, the justices won't merely be weighing in on policy choices made by the current president—they will, in effect, be ruling on the viability of Hillary Clinton's campaign platform."
Hillary's stance on illegal immigration is to allow them to become American citizens. She has absolutely no problem with the numbers of illegal's crossing the Mexican border every single year.
On the other hand, Trump has an immense problem with the lack of border policing and enforcement. He understands that illegal foreign nationals are taking jobs away from Americans and wants to enforce border laws to the extreme of building a new fence along the border -- and making Mexico pay for it!
Whether you side with Hillary or with Trump, the issue is moot. The issue has been bypassed since the Elite published their plan to reorganize the world into 10 supernations, a plan which will fulfill Daniel 2:40-45, 7:7-8, and Revelation 17:12,17.
Fulfillment of this prophecy is THE most important event of our current era, and yet most ministries are completely unaware that it is being fulfilled. You see, this prophecy in Daniel 7:7-8 contains a timetable for the appearance of Antichrist on the world scene.
By paying attention to the advance of this prophecy, you can accurately ascertain whether the world is ripe for the appearance of the "Man of Sin"!
Now, let us examine the national groupings which the Illuminati has planned for each of the 10 Supernations.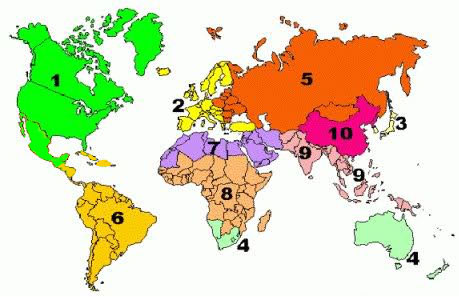 Notice that Canada and Mexico are planned to be part of Supernation #1, also known as the "North American Union"!
The border between Canada and the Lower 48 states, and the border between Canada and Alaska will simply disappear.
And, the border between the United States and Mexico moves southward to Guatemala and Belize!
In the minds of politicians on both sides of the political aisle, this entire argument is totally irrelevant! They continue to argue in public because they know that they can distract people's attention from other, more important issues.
Mexico is unofficially part of the North American Union, and all Mexican citizens are North American Union citizens.
The time is quickly coming when you and I and all native born Americans will all be North American Union citizens! Hillary and Donald know this reality quite well. Since the citizenship issue is completely settled, and cannot be rescinded, then it is safe to argue endlessly in public.
For then, your attention can be emotionally diverted from really important issues!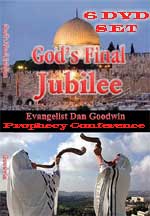 3. God is beginning to call His people home from AMERICA!
An unbelievable force will be required to root Jews from this prosperous land.
NEWS BRIEF: "Rabbi Urgently Warns American Jews To Get Out: To move to Israel", Breaking Israel News, March 24, 2016
"Rabbi Ari Abramowitz, a media personality and educator who travels around the world sharing the uplifting truth about Israel, just released a video in which he urgently calls for American Jews to move to Israel, in fulfillment of the Biblical prophecy about the ingathering of the exiles. "
Listen to the prophecy:
""That then the LORD thy God will turn thy captivity, and have compassion upon thee, and will return and gather thee from all the peoples, whither the LORD thy God hath scattered thee. If any of thine that are dispersed be in the uttermost parts of heaven, from thence will the LORD thy God gather thee, and from thence will He fetch thee." Deuteronomy 30:3-4 (The Israel Bible™)
""And I will strengthen the house of Judah, and I will save the house of Joseph, and I will bring them again to place them; for I have mercy upon them: and they shall be as though I had not cast them off: for I am the LORD their God, and will hear them ... I will hiss for them [as the keeper does for his bees], and gather them; for I have redeemed them: and they shall increase [again] as they have increased before." (Zechariah 10:1-12, especially 6-8)
Isn't this choice of words interesting? God says he will hiss for his people like a beekeeper hisses for his bees, to draw them into the hive. God is hissing for His people now, and people are returning to Israel by the many tens of thousands.
Watch these stories about the Jews returning home, for this is one of the major signs of the End of the Age!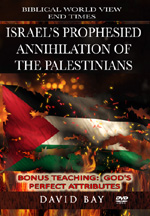 4. Trump is cheered when he reiterated his strong support for the protection of Israel.
He must win as many Jewish votes as possible in the General Election, to offset the traditionally enormous advantage of Democrats.
NEWS BRIEF: "Trump cheered as he declares support for Israel", NJ.com, March 22, 2016
" An enthusiastic crowd cheered Republican presidential front-runner Donald Trump on Monday night as he dropped any mention of being neutral in Mid-East peace talks at the annual policy conference of the leading U.S. pro-Israel group. 'I am a newcomer to politics but not to backing the Jewish state' ... Most of the delegates cheered Trump when he said 'yay' after pointing out that President Barack Obama had just one year left in office and when he called former U.S. Secretary of State Hillary Clinton 'a total disaster'."
"... he proclaimed Jerusalem Israel's 'eternal capital' and vowed to move the U.S. embassy there, which both Republican and Democratic presidents have refused to do ... The Palestinians must come to the table knowing that the bond between the United States and Israel is unbreakable," he said. 'They must come to the table willing and able to stop the terror being committed on a daily basis against Israel and they must come to the table willing to accept that Israel is a Jewish state and it will forever exist as a Jewish state'."
Trump must have listened well to a Jewish adviser, because he is striking all the right notes for his Jewish audience. If he hopes to be elected, he needs to cut into the traditional heavy Jewish proclivity for the Democrat candidate, whomever that may be.
Over the years, Republican Presidents have stood by Israel far more sternly than Democrat Chief Executives. In fact, Presidents Carter and Obama have proven to be downright dangerous to the continued existence of Israel!
The Republican nominee, whomever he is, will prove to be steadfastly in support of Israel.
---
Why Is Your Pastor Ignoring Fulfillment of Prophecy In the Daily News?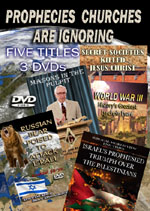 "Prophecies Churches Are Ignoring" - 3 DVD set
Regularly $89.94, Now only $29.94, Saving You $60!
Cutting Edge Director, David Bay, teaches six hard- hitting lessons on six unique End Times instances where events are fulfilling prophecy, but no one is talking about it. Five hot topics on three discs.
1) Israel's Prophesied Triumph over the Palestinians
2) Russian Bear Poised To Strike Israel
3) Masons In The Pulpit
4) World War III: History's Greatest Lynchpin Event
5) Secret Societies Killed Jesus Christ
Almost 6 Hours of Teaching - http://www.cuttingedge.org/detail.cfm?ID=2718
Each message is followed by a complete Salvation Plan, so each DVD becomes a Soul-Winning tool.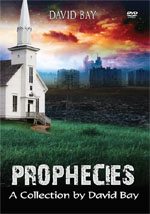 "Prophecies A Collection by David Bay" - 3 DVD set
Regularly $89.94, Now only $29.94, Saving You $60!
Why Are Genuinely Born-Again Pastors So Terribly Blind As To The Prophetic Times In Which We Live? 'Speak to us smooth illusions' [Isaiah 30:10] is the desire of too many pastors, while Jesus is lamenting, 'You did not know the time of your visitation' [Luke 19:44] Too many pastors refuse to believe that the unparalleled deception foretold in Matthew 24:24 really applies to today's events and leaders; thus such pastors are so wide open to spiritual deception.
Pastors also are reluctant to alert their people that events today are uniquely fulfilling key Bible prophecies. As a result, Christians by the many millions do not realize that the time for the Rapture of the Church and for Antichrist to arise is very, very close.
There are a number of unique prophecies being fulfilled that are exceedingly critical, but pastors and ministries are ignoring them totally, to the severe detriment of all Christians. This 3-DVD set contains 6 messages, each of which is unique to Cutting Edge Ministries/Films.
Here are the six hot topics:
* The Prophetic Beast Arises: Ten Toes of Daniel Are Forming
* Rapture Precedes Israel's Final 'WEEK' of History
* Eternal Security: God's Anchor In A Brutal Storm
* End Times' Judgment On Iraq (Babylon) Worse Than Believed Possible - Isaiah 13
* Invisible, Invincible Mind Control You are Targeted
* America Identified In Prophecy: Economic Babylon of Revelation 18
http://www.cuttingedge.org/detail.cfm?ID=2656