DVD
1. Israel suddenly seems under threat of attack from both her northern and southern borders.
* ISIS said to be preparing an attack on the south from Sinai, on the Egypt/Israeli border.
NEWS BRIEF: "ISIS attack expected on Egypt-Israeli border in the next six months", The Jerusalem Post, 9/9/2016
"A senior Israeli military officer stated that Israel is expecting a terror attack from ISIS on the Egyptian border in the coming months ... The officer, who spoke anonymously, said that ISIS's Sinai desert affiliate, Wilayat Sinai, had stolen various items from the Egyptian army, including armored vehicles and anti-tank missiles. He said that the weapons are expected to be used on Israel. "
" 'In the next six months they will try to carry out an attack and try to do something against Israel,' stated the officer'."
The Egyptian army has been under attack from ISIS militants for some time now, and has had limited success in defeating the attackers. However, their success has been achieved using guerilla tactics and terrorist attacks. Once they start using captured armored vehicles and anti-tank missiles, they stop being guerillas or terrorists and start being conventional soldiers.
Israel has a terrific rate of success dealing with conventional threats. In fact, Israel would love ISIS to gather a conventional force against them, for then they could wipe them out.
* Hezbollah and the Syrian Army are said to be preparing for an attack on Israel's northern border.
NEWS BRIEF: " 'Hezbollah, Syrian army preparing large operation near Israel border'," The Jerusalem Post, 9/6/2015
"Troops loyal to the Syrian regime, along with Hezbollah fighters, have allegedly been finalizing plans to launch a large-scale operation against Syrian opposition forces near the border with Israel, according to Iranian media."
"On Monday, the former head of the Israeli domestic security agency said the Syrian conflict is entering a highly unpredictable phase, adding that the Iranian-backed militia Hezbollah posed a growing threat to Israel despite losing many fighters."
Hezbollah is also the force which boasts of having over 100,000 missiles with which they can strike Israel in very short notice. This missile threat seems to pose a far greater threat than any other that Israel faces.
However, as the DVD shown above, "Against All Odds, Israel Survives", God foretold almost 3,000 years ago, speaking in various places in the Old Testament, that, when He brought Israel back to her land as a nation at the End of the Age, He would personally guarantee her survival.
Wars fought against Israel since May, 1948, demonstrate how completely God has protected the life of the modern state.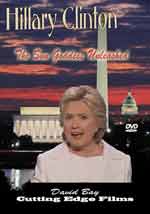 2. As Hillary Clinton is publicly diagnosed with Pneumonia and falls during a 9/11 ceremony in New York City. top Democrat leaders are said to be preparing to replace her on the ticket.
NEWS BRIEF: "Clinton has pneumonia, her doctor reveals", Israel National News, 9/12/2016
"Democratic presidential nominee Hillary Clinton has been ill with pneumonia, her doctor revealed Sunday, after the former Secretary of State was abruptly removed from a 9/11 memorial event in Manhattan after suffering what senior law enforcement officials described as a 'medical episode'."
"The physician, Dr. Lisa R. Bardack, said in a statement via the campaign that Clinton had an examination at her home in Chappaqua after the incident ... The doctor said, according to The Hill, that the incident Sunday was a result of dehydration and overheating and that Clinton is "re-hydrated and recovering nicely."
"Bardack said she was diagnosed with pneumonia on Friday. 'She was put on antibiotics, and advised to rest and modify her schedule," Bardack wrote...' "
Suddenly, news reports surfaced that Hillary might be removed from the Democrat ticket!
NEWS BRIEF: "Left-Wing Reporter: Democrats Considering Meeting to Discuss Replacing Hillary Clinton on Ticket", Breitbart News, 11 September 2016
"WASHINGTON, D.C. — Democrats are reportedly considering an emergency meeting to discuss the possibility of replacing Hillary Clinton on the ticket. Left-wing journalist David Shuster reported the news based on conversations with Democratic operatives."
Hillary would have to die or permanently paralyzed before the Democrats could force her from the ticket.
Remember how Democrat party operatives kept news of the physical limitations which President Franklin Roosevelt developed while he was President? Hillary's handlers can probably stall and confuse until after the election.
But, you have to wonder about the kindness and concern of Hillary's condition from Republican nominee, Donald Trump!
NEWS BRIEF: "Trump wishes Clinton quick recovery", Israel National News, 9/12/2016
"Republican presidential nominee Donald Trump softened his tone on his general election opponent, Hillary Clinton, wishing her a quick recovery after the former Secretary of State reportedly fainted during a 9/11 memorial ceremony in Manhattan on Sunday."
"Trump did not challenge the Clinton campaign's claim she was dehydrated while suffering from pneumonia. 'I really just don't know. I hope she gets well soon', , Trump told CNN on Monday ... 'I just hope she gets well and gets back on the trail we'll be seeing her at the debate'."
By a quick rhetorical jab, Trump deftly turned an expression of concern into a heavy doubt that Hillary was physically fit to be President of the United States!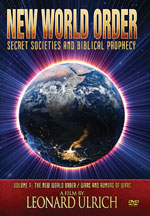 3. North Korea successfully carried out a nuclear test and a ballistic missile test that seems to threaten the United States.
NEWS BRIEF: "South Korea Warns: North preparing for another nuclear test", Israel National News, 9/12/2016
"North Korea has completed preparations for another nuclear test, South Korea's Yonhap news agency reported on Monday. The news agency cited South Korean government sources who said the North may use a previously unused tunnel at its mountainous test site ... North Korea on Friday carried out its fifth and largest ever nuclear test, saying later it had mastered the ability to mount a warhead on a ballistic missile and ratcheting up a threat that its rivals and the United Nations have been powerless to contain."
Her top dictator, Kim Il-jung, immediately threatened an attack on America.
NEWS BRIEF: "North Korea Ready For Nuclear Attack After Successful ICBM and Nuke Tests", Breaking Israel News, 9/9/2016
"North Korea's most powerful nuclear test on Thursday night was accompanied by an announcement that they now now have the ability to mount a nuclear warhead on a ballistic missile. The ten megaton explosion, their fifth since 2006, was recorded as a 5.3 magnitude seismic event by monitors in the US, Japan, China and Europe. The nuclear test coincided with the 68th anniversary of the founding of the Democratic People's Republic of Korea (North Korea)."
"The North Korean claim of being able to launch a nuclear attack seems accurate since they successfully conducted a test on a medium-range ballistic missile on Monday.
"We've improved our ability to produce standardized and miniaturized nuclear warheads so we can produce as many as we want," announced DKNA, North Korean national television. "This is our response to hostile powers, including the US. We sent out a message that if the enemies attack us, we can counterattack. The measures to protect our dignity and our right to exist from the US threat will continue."
Did you know that the Illuminati plan for World War III gives a prominent role to North Korea and its nuclear capability? Listen to the wording of this plan, written in 1981 by a major occult writer:
"But then war will seldom be absent from the world-scene during the last twenty years of the century. There will be numerous local conflicts in the Far East, the Middle East, and Africa. A hair-raising nuclear confrontation in Korea may, towards the end of the period, threaten man's very survival." (Peter Lemesurier, "The Armageddon Script", p. 222)
Remember, Lemesurier penned this part of the script in 1981, a full two decades before the attacks of 9/11/2001. Clearly, Presidents Bush and Obama have been following this script to the letter. Our news headlines have been repeatedly filled with reports of wars and rumors of wars and terrorist attacks "in the Far East, the Middle East, and Africa"!
And, then, to top it all off, the Illuminati has provided a role for North Korea to play in this coming frightful scripts.
The Plan for North Korea to threaten the world during World War III is real and seems to be getting very close.
4. A Media Blackout was set over the Monotheistic Prayer Service in Jerusalem, so that we could not ascertain its progress.
The prayer service started September 5 and concluded September 11. We could find not even one article reporting the progress, not surprising since militant Islam would be expected to upset the plan and maybe even attack it.
We all are most interested in this part of the plan, for it is designed to declare all world's religions to be the same and name Pope Francis I as the global False Prophet.
If anyone sees any updated news story on this issue, please email it to me at dbay@cuttingedge.org
UPDATE -- 1:12pm Eastern Time
A cutomer discovered this article, which shows that the "AMEN" Monotheistic Prayer Service actually is part of a larger celebration, which does not end until September 23.
NEWS BRIEF: "Mekudeshet Festival - Sept. 4 -23", Jangelo News, 4 September 2016
"The Mekudeshet Festival starts today in Jerusalem, an experimental festival designed to transcend Jerusalem's cultural and spiritual borders and propose a new way of viewing the city's holiness."
"The festival, which runs through September 23, will feature dozens of events around the city, including "Amen—A House of Prayer for All Believers," which will unite Jews, Muslims, and Christians to pray, sing, and study together. There will also "tours to dissolve boundaries", people reading each other's secret confessions aloud, docutheatrical immersive city tours, and gigantic interactive singing circles. Wow."
The stated objective of this 19-day activity is to dissolve the religious boundaries separating mankind. The unstated objective is that, once these boundaries are dissolved, then a spokesman can declare that all religious are now "ONE", thus theoretically ending all religious wars.
Listen to this separate news story of this momentous event.
NEWS BRIEF: "Amen: A house of prayer for all believers", Mekedeshut, 9/4/2016
"A temporary home for the three religions that share a passion for Jerusalem. A spiritual and physical venue that embraces commonality. It should, in theory, be obvious. People who share a belief in one God, endless love for Jerusalem, and the pursuit of good come together to listen, discuss, sing, connect, and pray."
"But, in practice, it is nothing short of a miracle that between four walls and against the backdrop of a virgin Jerusalem landscape between Elul and Eid al-Adha, we will inaugurate a temporary home for the three religions that share Jerusalem and for all those who wish to dwell under the wings of the Almighty. A spiritual and physical space which embraces commonality instead of sanctifying walls and divisions. "
"... Muslims, Jews, and Christians who believe. We will read from the different prayer books. We will see if it is possible, despite all the corporeal difficulties and earthly obstacles, to create a new reality." (Emphasis added)
At the moment when this "new reality" is created and set in place, the Roman Catholic Pope will declare that he is the new top religious leader of this new global religion. That announcement will label him the "False Prophet" of Revelation 13:11-18, the man who forces all peoples of the world to take the "Mark of the Beast" or be martyred!
Prophetic time is getting close!
---
"False Prophet Soon To Step On World Stage: Plan To Produce Him Just Now Set In Motion"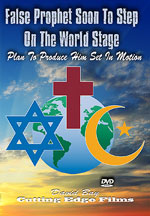 New from David Bay, Director, Cutting Edge Ministries
The Global Elite has devised a mechanism by which they intend to finally form the One World Religion and stage the Roman Catholic Pope as the top leader of this global religion. That makes the Pope the False Prophet, the Second Beast of Revelation 13.
What is this mechanism? At the right moment in history....
---
ANOTHER NEW PASTOR CRONE DVD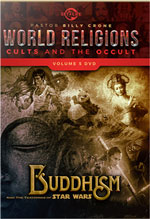 "Buddhism: World Religions, Cults & The Occult - Volume 5"
New Age leaders, led by Benjamin Creme, have always stated that the coming New Age Christ (Antichrist) will take the Buddhist name, Maitreya, a Buddhist god.
Pastor Crone thoroughly reveals the essence of Buddhism. Here are the key subjects:
* What are the Four Noble Truths & Eightfold Path of Buddhism?
* What are the Dangers of the Pokemon Go Craze?
* Is George Lucas a Buddhist?
* What Religion Do the Star Wars Movies Actually Portray?
* Are There Really Jedi Churches Across the World?
* Who Started Buddhism & What was its Founder Really Like?
* Is Buddhism Being Taught in Schools Today?
* Martial Arts
6 Lessons on 2 Disks, almost 6 hours - http://www.cuttingedge.org/detail.cfm?ID=2743
Popular New DVD Series
World Religions Volume 4 -- "Hinduism"