1. Believe it or not! Civil Rights leader Jesse Jackson strongly supported Donald Trump -- in 1998 and 1999.
Jackson praised Trump for his support of blacks and other minorities and wanted him to provide more jobs!
NEWS BRIEF: "1998: Jesse Jackson Praises Trump's Commitment To Minorities, 'Under-Served Communities' [VIDEO]", Daily Caller News, August 29, 2016
"Jesse Jackson thinks Donald Trump is a champion of minority empowerment.
"Or at least he used to before the turn of the millennium.
"In both 1998 and 1999, Trump was an honored guest at the annual Wall Street Conference hosted by the Rainbow PUSH Coalition, Jackson' DC-based "multi-racial, multi-issue, progressive, international membership organization fighting for social change."
"In 1998, Jackson introduced Trump ahead of his speech at the conference. 'We need your building skills, your gusto', Jackson told the Donlestate mogul before stating Trump is a model for 'people on Wall Street to represent diversity'."
Wow, who knew, based upon Hillary Clinton's despicable lying about Trump -- calling him a bigoted racist -- that Trump was really a "model for 'people on Wall Street to represent diversity'."?
But, Jesse Jackson is not finished praising his "friend"!
"Jackson introduced his Trump — whom he called a "friend" — at the same conference in 1999, where this time he was invited to speak on the "challenges and opportunities to embrace under-served communities."
" 'He is deceptive in that his social style is of such, one can miss his seriousness and commitment to success, which is beyond argument', Jackson said of Trump."
Isn't this quality one we really need in the White House? " seriousness and commitment to success"?
Jackson continues his praise of "The Donald":
""Beyond that, in terms of reaching out and being inclusive, he's done that too," Jackson added. "He has this sense of the curious and a will to make things better. Aside from all of his style, and his pizazz, he's a serious person who is an effective builder of people."
Thank you, Jessie Jackson, for finally coming out into the public arena to inform confused American voters that Donald Trump would truly make a fine President, especially when compared to Hillary Clinton.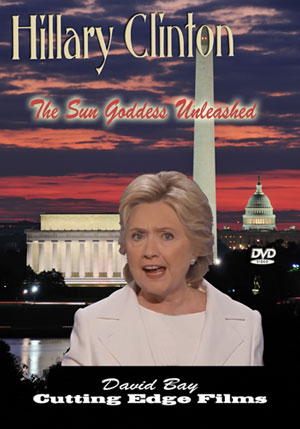 NEWS BRIEF: "Hillary's Popularity is Plummeting… Among Her Own Supporters", American Lookout News, September 2, 2016
"Hilary Clinton has bigger problems than convincing undecided voters. It turns out she's losing a significant amount of support from her own voter base." (Women, Educated, Liberals)
Women:
"Hillary Clinton's negative ratings hit a new high in an ABC News/Washington Post poll released Wednesday, and it looks as if she might be in trouble even among her core supporters ... Last month, 54% of women said they viewed Clinton favorably, but in the new poll, that figure dropped to 45%."
And Hillary seems to be in trouble with those college educated.
"Sixty percent of highly educated voters (those with post-graduate degrees) said earlier this month that they viewed Clinton favorably. That figure has now plummeted to 47%."
Liberals: "Her favorability rating among that voter base fell from 76% to 63%, which ABC News/Washington Post attributes to a drop among Hispanics."
As we documented in our newest DVD "Hillary Clinton: The Sun Goddess Unleashed", our opposition to Hillary stems primarily from her lifelong practice of Black Magick Witchcraft! All her other negatives stem from her commitment to the Occult, especially her unwavering support for the Kingdom of Antichrist, the "New World Order"!
2. Donald Trump is making bold, Presidential decisions that are eroding Hillary's poll numbers.
NEWS BRIEF: "Why Mexico's Outreach to Trump Was Smart", Lifezette News, 31 August 2016
"The naysayers are getting it wrong, as Peña Nieto takes a pragmatic approach to a possible Trump presidency ... Right now, according to Nate Silver's 'polls-plus' analysis, Trump is on pace to carry states worth 228 electoral votes. Now to put that in perspective, Romney got 206 electoral votes in 2012. Romney got over 60 million votes, and it seems reasonable to assume that Trump will do the same."
"Why would Mexico want to risk offending so many people by refusing to meet with Trump?"
"Furthermore, the Trump voters represent a major chunk of the world economy. Here's a map showing how the gross domestic product (GDP) of each individual American state compares to the GDP of a country ... Now let's just look at a few of the states that Trump will likely carry.
* Texas' GDP is roughly equal to that of Canada.
* Utah's is roughly equal to that of New Zealand.
* Indiana's is roughly equal to that of Austria.
* South Carolina's is roughly equal to that of Finland.
* Oklahoma's is roughly equal to that of Portugal.
"Imagine that representatives of Canada, New Zealand, Austria, Finland, and Portugal expressed an interest in meeting with the president of Mexico, in hopes of improving economic and political ties. Wouldn't it be smart for the president to meet with those people?"
"... if you're the president of Mexico — and you are looking to advance the interests of Mexico — you have to be prepared to work with Trump and his supporters. Any suggestion to the contrary is simply unrealistic."
NEWS BRIEF: "Trump the Statesman Gets It Done in Mexico", Lifezette News, 31 August 2016
"Hillary Clinton has accused Donald Trump of lacking the temperament to conduct foreign policy — but Trump blew that narrative to pieces at a game-changing joint press conference with Mexican President Enrique Peña Nieto Wednesday. "
"Trump proved capable of having a respectful, productive meeting and substantive, statesmanlike press conference with a foreign leader who once implied he was like a fascist dictator. Meanwhile Clinton — who continues to imply that Trump is something akin to a fascist dictator — is on day 270 without any press conference at all."
Even the President of Mexico stated, for the record, that the Mass Media has twisted the real Donald Trump way out of truthful reality.
"Peña Nieto himself acknowledged that Trump's words have been twisted, and that the image of a racist Trump, peddled constantly by the mainstream media, is misleading."
Now, Trump can count on the President of Mexico as one of his main supporters!
Hillary may have to depend upon a rigged election after all!
3. Did Trump hint, during his remarks with the President of Mexico, that he might not dissolve the North American Union (NAFTA)?
NEWS BRIEF: "Trump the Statesman Gets It Done in Mexico", Lifezette News, 31 August 2016
"While Peña Nieto defended the benefits NAFTA has brought to Mexico, he nevertheless admitted the agreement could be "improved to the benefit of both parties" — a sentiment Trump echoed." (Emphasis added)
Now, listen to Trump back away from his previous promise to take apart NAFTA, dissolving it.
" 'NAFTA is a 22-year-old agreement that must be updated to reflect the realities of today', Trump said. Doing so will make both countries 'stronger and keep industry in our hemisphere', he continued."
Did you catch the tremendous change Trump just made in his policy of disintegrating NAFTA? Rather than dissembling NAFTA, Trump said:
* "'NAFTA is a 22-year-old agreement that must be updated"
* "Nieto "admitted the agreement could be "improved to the benefit of both parties" — a sentiment Trump echoed."
This possibility is what concerns us about Trump, that he might not fulfill his campaign rhetoric. For his entire life, Trump was a rich, powerful, Liberal Democrat who hobnobbed with the likes of Bill and Hillary Clinton!
The Bible warns, "Can the Ethiopian change his skin, or the leopard his spots?" (Jeremiah 13:23)
To paraphrase, "Can the Donald change his skin, or the Trump his spots"?
The Illuminati has devoted 240 years into slowly moving the world into the "NOVUS ORDO SECLORUM" (New World Order) as shown on the One Dollar Bill.
They will NOT allow anyone to permanently derail that movement toward their New Age Masonic Christ.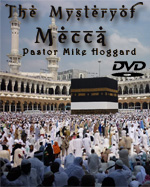 4. Under President Obama, the numbers of Christians that Muslims are killing has skyrocketed.
But, the more that Christians die, the more Obama and Pope Francis I lie and waver.
NEWS BRIEF: "More Christians Die, More Western Leaders Lie: Muslim Persecution of Christians", Breaking Israel News, 12/17/15
"An NGO report states that one Christian is slaughtered every five minutes in Iraq, and that, 'Islamic State Militants in Iraq are using Christian churches as torture chambers where they force Christians to either convert to Islam or die'."
Surely, given these extreme facts on the ground in countries in the Middle East who are being ravaged by Islamic hordes, world leaders would lead the charge to condemn and to stop, further slaughter of Christian non-combatants.
Sadly, this is not the case.
"Throughout September, as more Christians were slaughtered and persecuted for their religion — not just by the Islamic State but by "everyday" Muslims from all around the world — increasing numbers of people and organizations called for action. Meanwhile, those best placed to respond — chief among them U.S. President Barack Obama and Pope Francis — did nothing."
Pope Francis I --

"When Pope Francis stood before the world at the UN, his energy was, once again, spent on defending the environment. In his nearly 50-minute speech, only once did Francis make reference to persecuted Christians — and their sufferings were merged in the same sentence with the supposedly equal sufferings of "members of the majority religion," that is, Sunni Muslims. Sunnis are not being slaughtered, beheaded, and raped for their faith; are not having their mosques bombed and burned; are not being jailed or killed for apostasy, blasphemy, or proselytization."
President Barack Obama --
"The White House said it was preparing to accuse the Islamic State of genocide against religious minorities, recognizing various groups, such as the Yazidis, as victims. However, Christians are apparently not going to be included."
This situation is truly diabolical, blowing straight out of the Pit of Hell. Two of the world's most powerful leaders of Christians fail to lift even one finger to stop the End of the Age slaughter of Christians throughout the world.
The Pope could marshall spiritual and emotional support for an effort to stop this massive murder of Christians.
President Obama could field armed forces to put down these Islamic hordes inflicting this slaughter which is reminiscent of the slaughter in approximately 1100 AD, during which so many Christians were murdered that entire nations in Africa and the Middle East became numerically dominant toward Islam.
When will Jesus snatch the remnant of His Church from this earthly hell?
---
NEW PASTOR CRONE DVD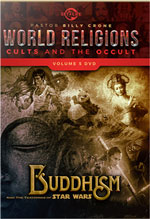 "Buddhism: World Religions, Cults & The Occult - Volume 5"
New Age leaders, led by Benjamin Creme, have always stated that the coming New Age Christ (Antichrist) will take the Buddhist name, Maitreya, a Buddhist god.
Pastor Crone thoroughly reveals the essence of Buddhism. Here are the key subjects:
* What are the Four Noble Truths & Eightfold Path of Buddhism?
* What are the Dangers of the Pokemon Go Craze?
* Is George Lucas a Buddhist?
* What Religion Do the Star Wars Movies Actually Portray?
* Are There Really Jedi Churches Across the World?
* Who Started Buddhism & What was its Founder Really Like?
* Is Buddhism Being Taught in Schools Today?
* Martial Arts
6 Lessons on 2 Disks, almost 6 hours - http://www.cuttingedge.org/detail.cfm?ID=2743
Popular New DVD Series
World Religions Volume 4 -- "Hinduism"
---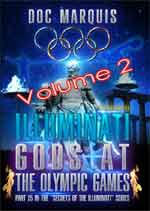 "Through the Olympic Games the adoration and worship of ancient gods are revised and brought back in such a way that no one could've guessed the whole of what the Illuminati had been doing right in front of us all along. And yet, we've always known that something was there, something in those Games that just didn't seem right but were accepted nevertheless. However, with his unique background as a former, 7th generation Illuminati witch Doc Marquis reveals the stories and details of the Olympic Games which the Illuminist wants no one to know.
Beginning where he left off in Vol.1, Doc takes us from the Closing Ceremony of the 2000 Olympic Games of Sydney, Australia all the way through the Closing Ceremony of the 2012 Olympic Games of London, England. At the end Doc makes some startling predictions as to what he expects will occur during the 2016 Olympic Games of Rio de Janeiro in Brazil.
The worship of the "serpent god (Satan), Illuminati symbols, occult stories and myths, ancient pagan rituals, the revival of the ancient gods and so much more will be unveiled as you go through "Illuminati gods at the Olympics Games, Vol.2".
2 DVD set, nearly 4 hours long.