Finally, a British PM has the courage to call this attack for what is was, a "terror attack"!
NEWS BRIEF: "London Bridge terror attack: Prime Minister Theresa May says 'enough is enough' ," Financial Times, June 4, 2017
"Last night, our country fell victim to a brutal terrorist attack once again ... As so often in such serious situations, the police responded with great courage and great speed. Armed offices from the Metropolitan Police and the City of London Police arrived at Borough Market within moments and shot and killed the three suspects. The terrorists were confronted and shot by armed officers within eight minutes of the police receiving the first emergency call."
Seven people killed in eight minutes, and that number includes the three terrorists. Can you see how impossible it is for an unarmed victim to rely solely on police protection? By the time police arrive, the murderers can, and many times do, complete their rampage and flee.
As Israel proved when she allowed private citizen "conceal and carry", the only proven solution to "lone wolf" attacks is a fully armed citizenry. On Saturday night, on the London Bridge, the terrorists rammed their van into about 50 people; had a conceal / carry been allowed, the terrorists would have no way of knowing how many people might pull out a gun within seconds and might have started shooting.
Time and time again, mass public shooters have chosen a "Gun Free Zone" in which to carry out their murderous campaign. Each of these shooters knows that, in the very critical 8-10 minutes before heavily armed police can arrive, he will not face any return fire. My wife and I do not enter any establishment when we see a sign outside proclaiming that no weapons are allowed. Staying away from "Gun Free Zones" is a very good idea.
ISIS officially claimed the attack.
NEWS BRIEF: "ISIS claims responsibility for London Bridge attack", RT News, 4 June 2017
"Islamic State's propaganda news service Amaq claimed its militants were responsible for killing seven people and injuring 48 in central London on Saturday ... Three attackers mowed down pedestrians before continuing the rampage on foot nearby in Borough Market. Armed police shot and killed the attackers within eight minutes."
"Seven people were killed and 48 injured in the attack which began at 10pm local time. Shortly after midnight, police officially declared the attacks at London Bridge and Borough Market as 'terrorist incidents'."
Amidst the pleas of the Liberal / Islamic defenders, we can only thank the terrorists themselves for wanting credit so badly that they publicly issued a glowing proclamation claiming credit for the onslaught.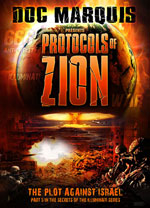 2. Unarmed, Pacifist Great Britain is likely to respond to these continuous terrorist attacks by increasingly aggressive military-type patrols, to the point where citizens lose their freedoms.
NEWS BRIEF: "UK seeks 'network' of attackers", KS.com. May 24, 2017
"Security forces rounded up more suspects Wednesday in the deadly Manchester concert blast and soldiers fanned out across the country to national landmarks as an on-edge Britain tried to thwart the possibility of additional attacks ... Government officials said nearly 1,000 soldiers were deployed to Buckingham Palace, Parliament and other high-profile sites across the country. Britain's terror threat level was raised to "critical" — the highest level — on Tuesday over concern another attack could be imminent."
"Across London, troops fanned out and authorities reconsidered security plans. The changing of the guard ceremony at Buckingham Palace was canceled so police officers could be re-deployed. The Palace of Westminster, which houses Parliament, was shuttered to those without passes, and tours and events were canceled until further notice. Armed police patrolled outside St. Paul's Cathedral in London, another popular tourist spot."
Already, PM May is asking for greater legislation!
NEWS BRIEF: " "British Prime Minister Teresa May Calls For International Internet Regulations To Combat Terrorism -- "Last night our country fell victim to a brutal terrorist attack once again", The Daily Caller, 4 June 2017
"British Prime Minister Theresa May called for international regulation of the Internet to combat terrorism at a news conference Sunday. 'We cannot allow this ideology the safe space it needs to breed ... et that is precisely what the Internet and the big companies that provide Internet-based services provide," May continued. 'We need to work with allied democratic governments to reach international agreements that regulate cyberspace to prevent the spread of extremist and terrorism planning'."
Please be aware that all of the disasters which we have outlined in our DVD, "World War III: History's Greatest Lynchpin" -- pictured below -- have been meticulously planned to begin unfolding once the global Third World War unfolds. Their purpose is to knock down this existing Old Order so the New World Order can be created and then passed to Antichrist.
Let us review the type of absolute dictatorship which the Illuminati has planned for us. You might be shocked, because a document known as "The Protocols of the Learned Elders of Zion", details exactly the steps which current events are taking America, right here and right now.
Violence is occurring because the Protocols planned them to occur, just this way.
"... The [people] are a flock of sheep, and we are their wolves. And you know what happens when the wolves get hold of the flock? ..... There is another reason also why they will close their eyes: for we shall keep promising them to give back all the liberties we have taken away as soon as we have quelled the enemies of peace and tamed all parties ..... It is not worthwhile to say anything about how long a time they will be kept waiting for this return of their liberties ....." [Protocol #11 -- The Protocols of the Learned Elders of Zion, "The Totalitarian State"]
"... while the peoples of the world are still stunned by the accomplished fact of the revolution, still in a condition of terror and uncertainty, they should recognise once for all that we are so strong, so inexpugnable, so super-abundantly filled with power, that in no case shall we take any account of them, and so, far from paying any attention to their opinions or wishes, we are ready and able to crush with irresistible power all expression or manifestation thereof at every moment and in every place, that we have seized at once everything we wanted... Then in fear and trembling they will close their eyes to everything, and be content to await what will be the end of it all." [Ibid.; Emphasis added above]
When Americans stared in sheer terror at the crumbling of the Twin Towers of the World Trade Center and the Pentagon on September 11, they began to close their eyes to everything except what our government and the Mass Media wanted them to believe. Even now, in "fear and trembling, they will close their eyes to everything, and be content to await what will be the end of it all". Just as the Guiding Spirits of The Protocols envisioned, Americans are closing their collective eyes, gladly trading liberties for "promised peace and safety". Ben Franklin's words to this effect seem to ring today with unusual clarity:
"Those who would give up liberties in order to achieve safety deserve neither liberty nor safety".
If you want to know how long it will be for the "emergency to be declared over", refer to the Protocols above: " It is not worthwhile to say anything about how long a time they will be kept waiting for this return of their liberties .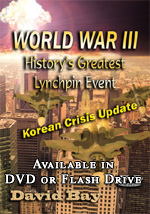 Trailer
3. American Defense Secretary "Mad Dog" Mattis has declared North Korea to be a "clear and present danger" to the entire world!
NEWS BRIEF: "US Defense Secretary Mattis: North Korea a 'clear and present danger' to world ", WFMZ-TV News, June 3, 2017
"North Korea is accelerating its push to acquire a nuclear-armed missile capable of threatening the United States and other nations, and the U.S. regards this as a "clear and present danger," U.S. Defense Secretary Jim Mattis said Saturday."
This statement is exactly what any President needs to make prior to justifying a military strike against a foreign power. Think of it as a legal statement which must precede an attack.
In this context, this statement is somber, indeed.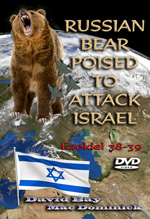 4. Turkey Is Moving Sharply Out of the European Union Orbit and Into the Russian Orbit!
NEWS BRIEF: "Erdogan threatens to say 'goodbye' to EU as official warns Turkey won't be joining bloc", RT News, May 3, 2017
"Turkey will say goodbye to the EU if it refuses to 'open new chapters' on its accession into the bloc, President Erdogan has stated. It comes after an EU commissioner said Ankara's actions and policies have made it impossible to meet EU criteria to join."

' From now on there is no option other than opening the chapters you have not yet opened. If you do not open [them], goodbye', Turkish President Recep Tayyip Erdogan said at a Tuesday ceremony to mark his return to the ruling AK Party ..."
Turkey has been in the orbit of the Western powers for about 100 years now! Her leadership -- especially her military chieftains -- have considered Turkey to be so pro-Western that they have led the country to cooperate closely with Israel and to apply for membership in the European Union.
However, since the 2002 elections in which the militant Muslim Erdogan won the top political post in Turkey, the country has steadily been moving out of the pro-Western orbit into the militant Iranian and even Russian orbit. In 2002, Turkey at first told the Bush Administration that her soil could be used as a launching point for American troops invading Saddam's Iraq, but at the last second, withdrew that permission. America had to use enormous resources to pull all the tanks and heavy equipment they had already positioned in Turkey.
President Erdogan has been moving Turkey away from its deep European roots as much as possible and as quickly as possible, since he won the election in 2002.
Christians who know their Bibles and the prophesied Russian-led invasion of Israel at the End of the Age (Ezekiel 38-39) can feel the prophetic ground shifting underfoot! In fact, this news should be likened to a gigantic prophetic earthquake which shall so transform the alliances in the Middle East that, finally, the Russian invasion of Israel can be seen as just over the horizon.
In Ezekiel 38-39, God foretells of a "latter day" invasion of Israel by a confederation of forces led by Russia. God states that several Arab nations will be part of the invading force. He states that these Arab nations will be: Persia (Iran), Cush (Ethiopia), Libya, and the House of Togarmah [Turkey].
A quick view of a Middle Eastern map will reveal that this invasion will be coming at Israel from both the North and the South. Libya and Ethiopia will be invading from the West, marching through Egypt, and then up from the South. Russian forces, along with those of Iran and Turkey, will be coming from the North. Thus, to the outside observer, it will appear that the nation of Israel will be surrounded by hostile armies. Remember this fact, because it will become very important just a little later in this article.
Now that Turkey is moving firmly into the anti-Western camp, all the nations prophesied to be allied with Russia and joining the Russian led invasion of Israel are now in place -- just as this 2,600-year-old prophecy foretold.
Let us now reveal the prophetic truth that Turkey will be allied with Russia when Russian leads the attack on Israel in fulfillment of Ezekiel 38-39. The next event for which to look is the announcement of the creation of a Palestinian State. This 2,600-year-old prophecy is about to occur, as all the "signs on the ground" strongly indicate.
Your faith will be dramatically strengthened. Remember, only the God of the Holy Bible uses fulfilled prophecy as one of the key ways in which He validates the reality that He is the only true God and all other gods and their religions are nothing more than false pretensions!
Watch Turkey, Iran, and Russia, for these are the key players in the events about to unfold.
The line-up of nations marching with Russia against Israel, a fulfillment of Ezekiel 38-39, continues to solidify.