Critical News Analysis
1. Prophetic Signs and Plans of the Elite to produce the global war which will produce the Masonic Christ on the world scene are abruptly building power in Israel and North Korea.
We are experiencing greater "Convergence" than ever before!
Please carefully consider how each center of controversy has greatly intensified just since last week!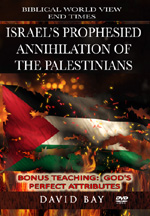 Israel -- As Palestinian / Israeli tensions are arising rapidly over the Temple Mount terror attack, a Jordanian man attempted to murder an Israeli Diplomatic Security Guard in Amman, Jordan
NEWS BRIEF: "Terror attack on Israeli embassy official in Jordan", Israel National News, 7/24/2017
"An Israeli security official serving in the Israeli embassy in Amman, Jordan, was wounded Sunday night when he was attacked by a terrorist in his home adjacent to the embassy. Two Jordanian men were killed in the incident, including the suspected terrorist ... Security forces converged on the Israeli embassy and placed the area on lock down. The suspect's car was searched by security teams after the attack."
"Prime Minister Binyamin Netanyahu spoke on overnight Sunday with Israel's Ambassador to Jordan, Einat Schlein, and with the deputy security officer ... Anti-Israeli demonstrators in the Jordanian capital have targeted the Israeli embassy over the past week, protesting against security measures outside of the Temple Mount put in place by Israeli police following last week's murderous terror attack near the holy site."
Jordan sided with their terrorist, unreasonably demanding Israel turn over the wounded Israeli security guard.
NEWS BRIEF: "Jordan Demands: Israel must hand over wounded Embassy officer for interrogation, despite his Diplomatic Immunity Status - Israel so far has refused", Israel National News, 7/24/2017
"The Kingdom of Jordan is demanding Israel handover the Israeli embassy official who was wounded in Sunday evening's terror attack in Amman, and has barred his return to Israel ... A second Jordanian citizen, who was described in various media reports as being either a doctor employed at the embassy or the owner of the residence, was also killed during the attack.
Following the attack, Jordanian officials have demanded Israel turnover the security officer for interrogation – despite his diplomatic immunity. Israel has thus far refused to comply with Jordan's demand."
North Korea -- As Hawaii and Alaska prepare for a North Korean nuclear attack, President Trump commissions the new 100,000 ton aircraft carrier which adds to American naval might in "North Asia"!
NEWS BRIEF: "North Korea: Hawaii Preps For Nuclear Attack, Ballistic Missiles Could Reach Island Within 20 Minutes", Yahoo News, July 23, 2017
"North Korea's latest provocations have been the catalyst to the Hawaii Emergency Management Agency issuing a plan aimed at helping residents and visitors prepare for a potential North Korean missile attack. The plan was rolled out this Friday and is intended to prep those on the Island for a missile attack that would give those in Hawaii barely eight minutes warning ... however, emergency planners said it is important to prepare for the worst. HEMA administrator Vern Miyagi said that they do not want to alarm the public."
NEWS BRIEF: "US commissions largest-ever warship, aircraft carrier USS Gerald R. Ford: What does it mean for (North) Asia?", CNN News, July 24, 2017
"The United States has just sent 'a 100,000-ton message to the world', says US President Donald Trump. The message comes in the form of the aircraft carrier USS Gerald R. Ford, a $13 billion behemoth commissioned into the US Navy's fleet on Saturday ... Although the Ford's deployments are far off and yet to be determined, it has officially joined a US military arsenal trying to stay supreme in the face of new challenges in an increasingly tense North Asia."
Therefore, while the official deployment assignment might be several years away, it does look like this new aircraft carrier will be operating with the three carrier groups already in the area off North Korea, probably carrying out "shakedown cruise" exercises!
Adding a fourth carrier group to the naval units already on station in waters off the North Korean coast will only add even more pressure to a kettle nearing the boiling point!
NEWS BRIEF: "North Korea threat: Alaska mayor says he's 'worried about moose, not missiles', Fox News, July 10, 2017
" 'Today, Alaskans awoke to disturbing news that North Korea tested a missile that some experts say may be able to reach Alaska in the near future', Sen. Dan Sullivan, R-Alaska, said last week. 'Now more than ever, it's imperative for Alaskans and the rest of the nation that we be prepared'."
Do not be deceived: a nuclear confrontation in Korea is scripted and is planned to be very, very frightening. Let us review the exact wording once again, just to make sure that everyone is clearly aware of the danger. I think some missiles are going to be allowed to hit some American cities, just to ensure that people are sufficiently scared out of their minds -- or as Jesus foretold, "men's hearts failing them for fear"!
Here is the exact wording of the Illuminati Plan concerning North Korea:
"The script is now written ... A hair-raising nuclear confrontation in Korea may ... threaten man's very survival." (Peter Lemesurier, 'The Armageddon Script", p. 223, 1981)
The fact that this plan is now sufficiently advanced to where enormous American, Japanese, and South Korean forces are being brought to bear, tells us that the script to bring the Masonic Christ to the world scene is in its final moments.
Are you spiritually prepared? "What Must I Do To Be Saved"?
2. President Trump has preempted radical feminist issues by appointing so many women to high Administration posts!
NEWS BRIEF: "Women Now Serve as Head Spokespersons for Trump White House, Three Key Government Agencies", Breitbart News, 23 July 2017
"Women now occupy the top spokesperson jobs in the White House and three key government agencies after President Trump chose Sarah Huckabee Sanders to replace Sean Spicer as press secretary. The top press secretary positions at the White House, the State Department, the Pentagon, and the Justice Department are all held by women."
For decades, radical feminists have correctly noted that only the Democrat Party is making an effort to bring women into government and corporate positions. Donald Trump has turned this complaint in his favor by assigning unprecedented numbers of women in positions of authority.
"Heather Nauert started as the State Department's spokesperson in April, Sarah Isgur Flores serves as the Justice Department's director of public affairs, and Dana W. White works as the Assistant to the Secretary of Defense for Public Affairs."
Ivanka Trump officially attended the G-20 Summit to participate in planned discussions on how more women could be encouraged to become entrepreneurs. She even slipped into the chair reserved for her father in one of the meetings.
NEWS BRIEF: "Trump defends Ivanka role at G-20 ", Fox News, July 10, 2017
"President Trump on Monday defended his decision to have his daughter Ivanka sit in his place during a G-20 meeting last week -- calling the move 'standard' and suggesting Chelsea Clinton never would have faced such criticism subbing for her mother."
And, the radical left is "going ballistic"!
One female TC analyst correctly noted that, had Chelsea Clinton sat in the chair of a President Hillary Clinton, Mass Media would be so excited that some journalist or Liberal politician would have suggested she run for President!
Through his strong daughter and wife, and his hiring of numerous strong women, President Trump has stolen the thunder of the feminist message! Now, strong feminists working in the corporate field can at least consider that their vote does not automatically go to the Democrat candidate!
3. In gun-controlled Chicago, women are buying guns and learning how to use them!
NEWS BRIEF: "Gun-Controlled Chicago: Women Buying Pistols, Carrying Concealed for Self-Defense", Breitbart News, 23 July 2017
"Women are buying handguns and taking courses for concealed carry permits in response to the surging violence in gun-controlled Chicago. Breitbart News reported there were nearly 4,400 shooting victims and almost 800 homicides in Chicago during 2016. Moreover, the Chicago Tribune reported that the city passed 1,000 shooting victims for 2017 before April was even over."
"The violence in gun-controlled Chicago was so bad by the end of June that President Trump announced he was sending in 'federal help' to try to stop the bloodshed."
Since the Liberal answer to gun violence is not working, and since Liberal opposition to any other type of program is not allowed to even be debated, it is up to potential victims to step forward with their collective wisdom, and many are doing just that.
"It now appears that one group of women in the city are not waiting for federal help to arrive. Rather, they are taking steps to protect themselves by buying handguns and taking classes to get their concealed permits ... Crowder is part of a training course designed just for women. The course was put together by retired police officer Javondlynn Dunagan, who started carrying a gun "after divorcing her police officer husband."
"Dunagan is black and hoped her class would be a way to encourage more black women to purchase and carry guns for self-defense."
Always, the best personal defense is to have the general public -- law abiding, of course -- armed and ready to defend themselves with lethal force!
DVD
4. As President Trump seeks to officially prove, or disprove, the longstanding Conservative charge that illegal immigrants voted in large numbers, Democrat officials in some of the states in question are suing in open court.
NEWS BRIEF: "Kris Kobach: Lawsuits Against Election Committee Seek to Prevent Exposure of Non-Citizens on Voter Rolls", Brietbart News, 21 July 2017
"Kansas Secretary of State Kris Kobach, who serves as vice chairman of the Presidential Advisory Commission on Election Integrity, talked with Breitbart News Daily on Friday about efforts by groups like the ACLU and NAACP to prevent his commission from doing its work. Kobach described the Commission on Election Integrity as 'the first-ever nationwide bipartisan body investigating voter fraud in America'."
" 'The first meeting was an important one' he said. 'We heard a significant amount of evidence already, including the fact that there are at least 938 criminal convictions for election crimes since approximately the year 2000 across the country. There may be more."
"There are literally millions if you count the voting rolls of all 50 states, millions of individuals on those voting rolls who are either deceased individuals who have not been removed. According to the Pew Foundation, they estimate it's 1.8 million, and they say that's a low estimate."
"But the majority of states still don't have photo ID laws. It's a state-by-state issue. The Constitution of the United States gives to the states the time, place, and manner of elections," he observed. "In particular, it seems those that are controlled by the Democrats don't want to adopt photo ID laws."
"... they (Mass Media) want to keep the issue framed as a purely partisan assault on Democrats by Republicans ... "
For decades, we Conservatives have warned repeatedly that weakening voter requirement laws is designed to encourage voter fraud. Either an illegal immigrant can vote, or a person can vote more than once.
Either way, this voter fraud would result in nearly 100% of a polling place "voting Democrat"! This type of fraud is now so widespread that a strong opposition leader could expose it for the entire world to see, in all its ugly forms.
So, why are Leftist Democrats exercising the legal equivalent to a nuclear bomb -- lawsuits -- to try to stop this investigation in its tracks? Could it be they have something really big / explosive to hide?
5. Is President Trump close to firing "Special Counsel" robert Mueller?
Democrats are suddenly so concerned that President Trump will fire "Special Counsel" Robert Mueller that NY Senator Chuck Schumer fired a verbal shot across the bow, warning that Trump will trigger a political "cataclysm" if he fires Mueller.
NEWS BRIEF: "Senator Schumer predicts that firing Mueller would cause 'cataclysm' in DC", Fox News, July 24, 2017
"Senate Democratic leader Chuck Schumer predicted Sunday that a "cataclysm" could be triggered if President Trump fires Special Counsel Robert Mueller or pardons himself. The high-ranking senator from New York made the comments on Sunday during an interview on ABC's This Week despite Trump's lawyers saying on the same program that pardons are not being discussed."
This propaganda tactic is being used by Liberals and/or Democrats to a startling degree; even though Trump has denied that pardons have even been discussed, Democrats take to the airwaves to charge that they have and they promise severe retribution once they are implemented.
Robert Mueller should be fired, because he has been given huge amounts of operating money to pursue a possible "crime" for which there is no evidence, and then he has staffed his "investigating" team with Hillary/Bill Clinton and/or Democrat Party donors.
Since the very composition of his "investigating team" simply screams "Witch hunt", Robert Mueller should be fired.
And, then, a new official team should be launched, to investigate the REAL Russian collusion scandal, that of Bill and Hillary Clinton receivcing all that money from various Russian sources.
"Pictures of Bill Clinton Giving a $500K Speech in Moscow"
"Who paid Bill Clinton's $2.5 million commission and $500,000 speaking fee for brokering the sale of 20% of America's uranium deposits to Russia?"
THIS is the REAL Russian collusion scandal, and every discerning people know it.
By the way, what made Hillary Clinton's speech in Las Vegas worth $250,000?
"What Hillary Clinton's $225,000 speaking fee buys you"
The hand of any Clinton is always out for a gratuitous handout!