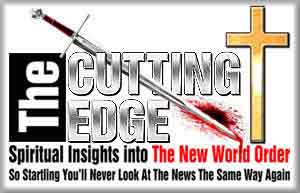 HOT NEWS
Monday, September 14, 2015
1. Has transgender hero Caitlyn Jenner "found God"?
Latest attempt to legitimize homosexuality reaches a new low.
2. Propaganda Rhetoric again corresponds to Bush's 2006 Middle East Map"!
Intelligence Chief Warns: Iraq and Syria May Not Survive as States
3. Russia carves out an "air corridor" across Iraq into Syria, ignoring America's cries of protest.
President Obama is once again portrayed as being so weak he cannot resist Russia.
4. Democrat House leader, Nancy Pelosi, highly praises Obama's Iran Nuke Deal.
GOP Senator, Ted Cruz, uses typical hot air hyperbole to scare voters into opposing the nuke deal.
Who is right? Whom should we believe?
---
What Must I Do To Be Saved? Most recent News Alert online