SPECIAL NEWS ALERT
April 25, 2008
I. President Bush states that a Palestinian State will be "defined" by January, before he leaves office!
Why, the President might even win the Nobel Peace Prize if he can get a Palestinian State (Kingdom) declared!
NEWS BRIEF: "Bush: Palestinian state 'defined' by January", YNET News, April 25, 2008
"Bush is confident Palestinian state can be established by end of his term .... He said he remained confident that the definition of a state for the Palestinian people would be reached before he leaves office in January. 'I believe it's in Israel's interests and the Palestinian people's interest to have leaders willing to work toward the achievement of that state', Bush said during the meeting held at the White House."
You are seeing prophecy fulfilled in your Daily News!
Listen to the prophecy for which the stage is being prepared right now!
"Because My sword has been bathed and equipped in heaven, behold, it shall come down upon Edom, the descendants of Esau, upon the people whom I have doomed for judgment ... They shall call its nobles to proclaim the kingdom, but nothing shall be there, and all its princes shall be no more." (Isaiah 34:5, 12; Parallel Bible, KJV/Amplified Bible Commentary)
Remember the truth that all these matters of "negotiation" have already been decided. Between now and January, we shall witness the planned "struggle" which shall bring forth the Palestinian State. Even the terrorism of Hamas will be vanquished in order to clear the way for the declaration of the Palestinian State.
Of course, just as the above Scripture declares, even though a Palestinian Nation will be declared, it will be a most empty declaration, for there will be nothing in the way of infrastructure and a unity of the Palestinian peoples which are basic requirements of any nation. Likely, Hamas will start fighting the new government immediately, causing it to crash rather quickly.
Now, notice the Scripture, above, which speaks of the declaration of this Palestinian State as a judgment against the "House of Esau" (the modern day Palestinians). Cutting Edge has long taught that Israel and the United States created the Oslo Peace Process in 1992-1993 as a means by which they could isolate and then annihilate, the Palestinian peoples, in fulfillment of Obadiah 15-18 and Isaiah 34.
Please read this following archived Headline News article on this most important subject.
NEWS2095 -- "LEADING ORTHODOX JEWISH SCHOLARS CONFIRM CUTTING EDGE TEACHING THAT TODAY'S PALESTINIANS ARE THE 'HOUSE OF ESAU' " (Obadiah 15-18)
II. Israeli Prime Minister Olmert has really and truly offered to give up control of the strategic Golan Heights to Syria!
This incredible development continues to present a weak, vacillating picture of Israel to her most defiant and dangerous enemies.
NEWS BRIEF: "Olmert Willing to Give up the Golan Heights", The Trumpet.com, April 25, 2008
"The Olmert administration has put yet another vital piece of Israel on the negotiating table. Syrian President Bashar Assad confirmed reports in the Arab media to the effect that Israel had agreed to relinquish the Golan Heights in exchange for peace with Syria ... The Syrian leader also claimed that Israel and Syria have been exchanging messages since the end of the Second Lebanon War, adding that the negotiation track has heated up since Turkey became involved about a year ago."
" 'Olmert told the Turkish prime minister that he was willing to retreat from the Golan', Assad said, claiming that Olmert's willingness to cede the plateau was reiterated in interviews he gave before Pessah ... Syrian Foreign Minister Walid al-Moallem has stated that Syria is willing to enter into land-for-peace negotiations with Israel provided that these negotiations would not negatively impact the current negotiations being conducted between Israel and the Palestinians."
This last statement means that Syria is planning to use the Golan Heights negotiations as leverage in the ongoing Palestinian State negotiations!
I find it incredible to think that Israeli leadership would actually propose to give up the strategic Golan Heights for a "peace" from an enemy which is so inferior to Israel's military machine right now that she would not be able to mount a credible threat in the next several decades. Why would Israel's PM Olmert suddenly offer to give up such a strategic position when she is under no intense pressure to do so? Syria cannot come close to defeating the IDF, so a threat from her to attack Israel is meaningless.
In the aftermath of the 2006 Lebanese War, I concluded that the signs on the ground during that campaign indicated that Israeli civilian leadership had unnecessarily handcuffed the IDF both before and during that 33-day war. I felt that Israel was deliberately allowing the Arabs to believe that they had beaten the vaunted IDF, so that they would be more likely to launch a full-scale attack later, thus giving Israel the excuse to use her advanced conventional and scalar weaponry to annihilate entire Arab states.
This incredible story of voluntarily giving up the Golan Heights to Syria when no compelling pressure is visible is another strong indication that Israel is deliberately showing forth weakness in her civilian leadership. If Syria gains the Golan Heights at the same time as the Palestinians are gaining their own state carved out of the heart of Israel, war is certain.
In 1997, the Pentagon issued a report to the Congress in which they outlined the war strategy drawn up by the Arab leadership. Once you read this plan by which they plan to annihilate Israel, you can see how both the Palestinian State and the ceding of the Golan Heights is consistent with the Arab plan. You can read this plan at:
NEWS1056 -- "THE NEXT ARAB-ISRAELI WAR AS PLANNED BY THE ARABS: THIS IS THE WORLD WAR III PLANNED TO PRODUCE ANTICHRIST!"
We expect that this type of planned Arab attack on Israel will begin the final World War III "Birth Pangs" which shall produce the Antichrist on the world scene. Since Israel possesses types of weaponry which shall guarantee her victory against all combined Arab forces, why not tempt the Islamic enemy to think they can win an easy war by launching a vicious attack -- after the Palestinian State has been established and after Syrian forces control the Golan Heights?
Do not fear. God is in control and will not allow Israel to be defeated (Daniel 12:1).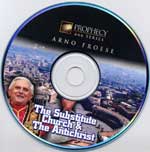 III. As the Catholic Pope visited the United States last week, he visited New York City and, among other things, conducted a ceremony at Ground Zero.
We could not but help notice his incredible timing!
NEWS BRIEF: "Pope Benedict XVI's Itinerary", U.S. Papal Visit Website
"Sunday, April 20 • New York -- 9:30 a.m. - Visit to Ground Zero - Site of the Former World Trade Center"
We could help but notice two very important occult facts concerning April 20:
1) The day was the 111th day of this year!
As we discussed in length during the aftermath of the original 9/11 attacks, the number "11" in all its forms is critical to the Illuminati, because it is the number of the coming Antichrist (Read full details in NEWS1756, "Events Continue To Come Down By The Numbers - Occult Sacred Numbers")
In this article, we demonstrate that the number '11' is the number of Antichrist and we further demonstrate that the attacks of 9/11 had many instances of '11', plus mulitples of '11' and triplicities of '11' undergirding the entire attack.
One of the triplicities of '11' was the fact that, after September 11, 2001, there were exactly '111' days left in that year! Now, we see that Pope Benedict visited Ground Zero on Day '111' of this year! The current occupant of the future False Prophet was thus sending the message to occultists worldwide that the original attacks on 9/11/2001 were carried out in order to fulfill the Illuminati Plan to produce their Antichrist. Indeed, both the Twin Tower Card and the Pentagon On Fire Card of the Illuminati Card Game told us this much, did it not?
2) April 20 is the second day of the annual Satanic calendar known as the "Blood Sacrifice To The Beast". Of course, that makes April 19 of every year the first and most important day of the 13-day celebration known as the "Blood Sacrifice To The Beast". Students of history will recognize that this day was the day that the attacks occurred against Waco and against the Oklahoma Murrah Federal Building (Read full details in NEWS1347).
Several school shootings during the Clinton years also occurred during this 13-Day Satanic sacrifice (Read NEWS1647).
Thus, we realize the Pope Benedict's trip to the United States was undertaken with the occult calendar and sacred numbers in minds. Are you surprised?
IV. We have received a letter written by a distraught white farmer in Zimbabwe, which was forwarded from a Christian brother in the region. Please read this letter carefully and pray. This scene of genocide against whites in Zimbabwe was predicted by many when the white governed country of Rhodesia was given over to black rule.
Whites have been robbed and driven out of their lands since 1980. However, this letter makes it sound as though the final descent into genocide, black against white, is underway. Click here to read this letter.

CURRENT NEWSLETTER - April 23, 2008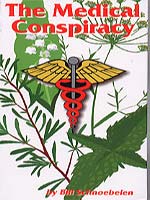 DVD
Cutting Edge Survey
We would like your opinions about the pharmaceutical, health foods and supplements industry and products. This link will take you to our survey page.

Thank you for taking this survey.
Bookstore
FINAL COUNTDOWN DVD - Volume 2 - Is Here!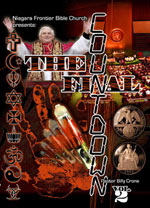 "The Final (Prophetic) Countdown - Volume 2"
5 DVD Set, 4 Hours
Now you can convince even the die-hard skeptic that current events are moving as Bible prophecy had predicted. This DVD should be a great soul-winning tool.
This video presents 5 dramatic events and/or trends which prove beyond a shadow of a doubt that Jesus "is near, even at the very doors". Teaching is liberally sprinkled with video clips
The Five Prophecies Being Fulfilled which are covered on this DVD
1) "The Rise of Apostasy" - Paul stated that Antichrist cannot arise until and unless the Apostasy of the Church comes first. Apostasy is defined as the falling away from previously held Truth. You will be shocked to realize how deep and how wide this Apostasy is today!
2) Rise of the One World Religion -- Headed by the Roman Catholic Pope, all the world's religions are being united under the banner of the false Christianity which Rome possesses. The front cover of this video clearly shows that all the symbols of the world's religions are being united under the Christian Cross
3) One World Government - using various global crises as the pretext, governments throughout the world are furiously forming the Global Dictatorship
4)One World Economy - using various global crises as the pretext, Central Bankers are quickly forming the developed nations and many developing nations into the cashless Global Economy
5) The Mark of the Beast - this front cover succinctly captures the Biblical reality that the False Prophet is the one who forces the peoples of the world to take the Mark of the Beast (Rev 13:11-18). This fact means that the Catholic Pope -- whomever he is at the time -- will be the one to force everyone to take the implantable capsule of the Mark of the Beast
5 DVD's, 4 hours of instruction - View the lively and exciting trailer
Volume II "Companion Set" will be introduced in about two weeks
"The Final (Prophetic) Countdown - Volume 1" is instock -- http://www.cuttingedge.org/detail.cfm?ID=1803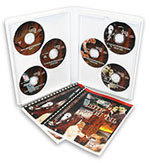 "Companion Set To Final Countdown DVD Vol. 1- 80 DVD Video Clips Plus 2 Workbooks And More!" is instock and still on sale for $10.00 off -- http://www.cuttingedge.org/detail.cfm?ID=1822
New Bookstore Item - ON SALE!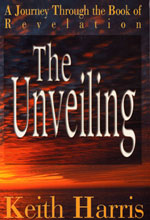 "The Unveiling - A Journey Through The Book of Revelation!"
INTRODUCTORY PRICE - Through April 30 - Regularly $16.99, On Sale For Only $12.99 - Saving You $4.00
The Book of Revelation is greater than any mystery novel or suspense thriller, supplying definitive answers to many perplexing questions of life. "The Unveiling" probes areas of Revelation not covered by today's theologians, making it the most enlightening and adventurous journey pertaining to this life and answering the complexities of eternity
Fully outlined, indexed, cross-referenced and charted for easy access to any given part or subject of Revelation
Unique Subjects:
1) The Seventh Seal;
2) Identifying The Beast;
3) Pictures of Victory;
4) What Happens After Death?;
5) Is The Earth Going To Be Our Eternal Dwelling Place?
6) Who Will Face The Great White Throne Judgment;
7) What Comes After The Millennium?

Contains an outline of the Book of Revelation, a section of Charts and an excellent Index - 490 pages -- http://www.cuttingedge.org/detail.cfm?ID=1823
Related DVDs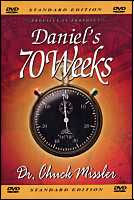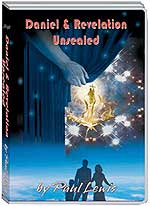 Daniel's Prophetic 70 Weeks - DVD In this unique study of Daniel's 70 Weeks, you will discover this amazing prophecy in the Old Testament predicted the very day that Jesus presented Himself as the Meschiach Nagid, the Messiah the King, to Jerusalem.
DVD - Daniel & Revelation Books Unsealed - 2-DVD Set - Finally! A 2-DVD Set which explains the unique Hebrew style of Apocalyptic writing known as "Thought Rhyme" or "Parallelism".
Rather than writing certain prophetic Scriptures in a chronological manner, where chapters flow in numeric order, Hebrew "Parallelism" groups certain parts of the writing together according to parallel thought
Most Popular Book EVER!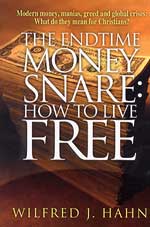 "The End-Time Money Snare"
How To Live Financially FREE During These Troubled Times
Did you know that world bankers have systematically created a "Money Trap" for the majority of people so that they can be maneuvered more easily into the New World Order?
A NEW RELIGION IS SWEEPING THE WORLD!! Already, massive conversions have taken place, claiming perhaps 4 billion converts -- among them many Christians
This new faith is a massive global boom in a materialisticly-based faith -- 'Mammonism' - which is leading the world into an End-Time trap - a global money snare. What form will this trap take and how can its grip be avoided? Can Christians prosper in the Lord's grace and still live free of any complicity in this End-Time agenda?
Author Wilfred Hahn, international financial executive, documents and unmasks the rise of three very powerful gods, a most deadly snare for the last-days world. You will be aware of the hooks and dangers of this time, as the Enemy of Your Souls is setting a deadly snare for you
348 pages -- http://www.cuttingedge.org/detail.cfm?ID=1732
Most Popular DVD's Back In-Stock
Watch The Exciting Trailer For Each DVD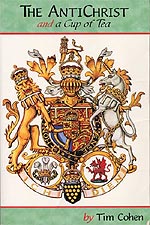 "Antichrist & A Cup of Tea" DVD
4/Pack DVD Set
Tim Cohen reveals hard evidence in THE ANTICHRIST AND A CUP OF TEA DVD Set. Cohen presents his evidence in three DVD's, while the fourth DVD contains his interview with God's Learning Channel
This DVD set contains all the key points of his book plus significant new material. Since DVD's retail for between $20-25 each, getting a 4-DVD set for only $69.95 represents a great value.
While Cutting Edge is a pre-Tribulation Rapture ministry, we heartily recommend this DVD set, for the material Cohen presents to prove that Antichrist will come from the House of Windsor is precious. Runs 5 Hrs, 46 minutes! -- http://www.cuttingedge.org/detail.cfm?ID=1262
Also available as 443-page book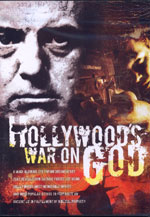 "Hollywood's War On God"
Fulfilling Bible Prophecy
DVD
'Hollywood's War on God' is a mind-blowing, eye-popping video documentary which reveals how Satanic forces are mightily using Hollywood's most memorable movies and its most popular actors to propagate an Ancient Lie in fulfillment of Biblical Prophecy.
Learn how movies are initiating the masses of people into a Gnostic Worldview which will culminate in the "Strong Delusion" when the peoples of the world enthusiastically join with Antichrist and the False Prophet for the climactic war on God
These are some of the movie titles addressed in this blockbuster DVD: 1) 'The DaVinci Code' by Ron Howard and Tom Hanks; 2) 'The Matrix and Constantine' by Kenu Reeves; 3) 'Fight Club', by Brad Pitt; 4) 'Truman Show', with Jim Carrey; 5) 'Pleasantville', by Toby McGuire; 6) 'Total Recall', by Arnold Swarzenegger; 7) 'From Hell', by Johnny Depp; 8) 'League of Extraordinary Gentleman' by Sean Connery; 9) 'Harry Potter' by J.K. Rowling; 10) 'Bladerunner', Harrison Ford; 11) Tom Cruises' 'Vanilla Sky', 'Eyes Wide Shut', and 'Minority Report'. 12) Many other movies
A must have video for people who want to know how they are being silently manipulated to be good New World Order citizens! Now you can see what Hollywood is doing to you! -- http://www.cuttingedge.org/detail.cfm?ID=1753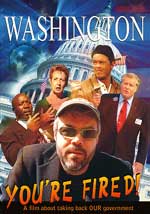 DVD
"Washington: You Are Fired! Taking Back Our Government"
Powerful documentary examines the dictatorial laws which Congress passed and President Bush signed, which, when enacted, will reduce every American to a state of slavery in the greatest dictatorship in history Do the American people even know the names of the Bills that were used to exterminate the U.S. Constitution? Chances are, the answer is no... "Washington, You're Fired" is a chance for every American to play a serious game of political "catch-up" minus the partisan punch lines. We'll examine both sides of the political aisle exposing some of the most damning laws ever enacted in any country.
Some of the laws examined are: 1) Patriot Act; 2) Military Commissions Act; 3) The John Warner Defense Act; 4) Loss of Habeas Corpus and Posse Comitatus; 5) New official definition of "Torture" in the hands of our government; 6) If enacted, HR 1955 will for the first time put "thought crime" laws on the books, robbing Americans of their right to freedom of conscience thought; 7) Will examine constitutional issues as they relate to the Katrina disaster; 8) The President's illegal spy program; 9) NSA data-mining; 10) FISA's secret court; 11)The illegal wiretapping of millions of Americans; 12) The re-defining of "privacy" rights; 13) Frightening Executive Orders; 14) "Terror-war" legislation
Then, this video tells you, the still-free citizen, what you can do now to prevent the complete slide into this planned New World Order dictatorship -- http://www.cuttingedge.org/detail.cfm?ID=1777
"Technology & The Bible"
DVD
Dr. Missler is a physicist on the one hand and a Bible expert on the other hand. He uses this unique combination of expertise to weave a most interesting, most fascinating DVD about how the advance of technology was foretold in Scripture many thousands of years ago
"Except those days should be shortened, there should no flesh be saved: but for the elect's sake those days shall be shortened:"
If we were reading this in 1860 - before the Civil War - we would have a difficult time anticipating that "all flesh" could wipe itself out with muskets and bayonets! But today a potential nuclear cloud hangs over every geopolitical decision on the Planet Earth.
We take passages in the Bible for granted, often failing to recognize the technological changes that are implied by them. In this briefing we've assembled a small sampling of technology statements, which we hope will reveal a perspective that may surprise many.
Antichrist and his False Prophet could not force the peoples of the world into the cashless economic system controlled by the Mark of the Beast with the world at the general technology level which existed in 1900. Antichrist needed high technology if he was to fulfill this Bible prophecy.
That high technology exists today! This high level technology is, itself, a strong sign of the approaching coming of Antichrist! - http://www.cuttingedge.org/detail.cfm?ID=1805

New In The Bookstore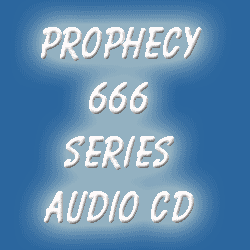 New Audio CD's In The $4.99 Prophecy 666 Series
All on Sale for Only $4.99 - Regularly $7.00
"Bethlehem: House of Bread"
Prophecy 666 Series - Audio CD
God prophesied that the Christ will come from the lineage of David -- the Messiah -- would come from Bethlehem (John 7:42) The little town of Bethlehem is unequalled in history, because it was the Divinely appointed town in which Messiah Jesus would be born in the flesh.
Today, Bethlehem is an Arab (Palestinian) town. Will this town become controlled by the Jews again? Yes, it will because it is part of Biblical Israel. We can say with certainty that this will occur because this little town is part of the original Biblical Deed which God bequeathed Israel
Great prophetic events are planned for this little town and for Israel
One hour Audio CD -- http://www.cuttingedge.org/detail.cfm?ID=1820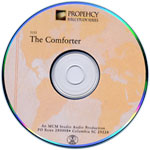 "The Comforter"
Prophecy 666 Series - Audio CD
The Holy Spirit is the Eternal 'Comforter' whom the Lord Jesus promised shortly before He went to the cross (John 14:16, 26; 15:26; 16:7)
Jesus Himself promises us this Comforter, but His promises carry great prophetic significance! Jesus' role as Comforter in His ministry was only temporary, because the Holy Spirit had not yet indwelt all true believers
During the Great Tribulation, believers will be empowered by the Holy Spirit Comforter, but they will look forward to the ultimate Comforter, Jesus Christ
One hour Audio CD -- http://www.cuttingedge.org/detail.cfm?ID=1819
"Peace Before Armageddon"
"Peace" is the word most on the lips of Jews in Israel, revealing the heart-felt desire of the Jewish people to simply live in peace. Yet, the very presence of the Jew in their Ancient Land stokes the fires of hatred of all anti-semitic peoples in the world.
Biblical Foundation: 1 Thess 5:2-3 - "For when they shall say, Peace and safety; then sudden destruction cometh upon them, as travail upon a woman with child; and they shall not escape." 1 Thess 5:3
This verse reveals that a short period of "peace and safety" will precede the Battle of Armageddon!
Understanding the events which are prophesied to occur BEFORE Armageddon is of paramount importance to Christians at this Age, especially since the Mass Media has so perverted the truth of Armageddon and the events which must take place beforehand
One hour CD -- http://www.cuttingedge.org/detail.cfm?ID=1812
Click Here To See All The "Prophecy 666" Audio CD's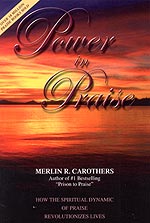 "Power In Praise - How The Spiritual Dynamic of Praise Revolutionizes Lives!"
Regularly $12.99
On Sale $9.99!! Introductory Offer
I highly recommend this fine book! God is said to "inhabit the praises of Israel" (Ps 22:3), so you know He inhabits the praises of His saints through Jesus Christ!
However, most Christians miss out on experiencing the real power of praise because they do not understand one tiny detail: if we praise God for what is occurring in our life right now, recognizing it as part of God's plan, the Holy Spirit will release a power in our lives to change bad situations and to bring even better ones to fruition.
Example: A family had prayed for an alcoholic husband/father for 30 years, with no answer from God; but once they praised God for his alcoholism because it was part of God's plan for their father, the Holy Spirit immediately brought conviction into his heart and he became gloriously saved!
Are you surrounded by difficult circumstances right now? Praise God with understanding that He loves you and has allowed these circumstances to occur so He can bring good out of them for you. "Praise is based on an acceptance of the PRESENT as part of God's loving, perfect will for us. Praise is not based on what we think or hope will happen in the future ... but we praise Him for Who He is and where and how we are right now ... when we honestly praise God ... His power obviously flows into the situation" to change the circumstances of our lives. Praise is not a bargaining position, but when we honestly praise God for the difficulty facing us now, He builds upon our heartfelt praise to change us to the person He wants us to be. "If we could only learn to be delighted with the Lord in everything first ... then he will give you all your heart's desire"
"The turning point cannot come until we begin to praise God FOR our situation, instead of crying for Him to take it all away"
I personally testify that this "slight change of understanding" has occurred in my life! Today, I am totally in praise to Jesus my Savior and my life is truly full and victorious! Truly, this author is correct when he states that God's power is released once a Christian praises him for even the most dire circumstances because "Praise of Faith in Action" and by praising God for difficult circumstances, we are acknowledging that we agree that He is fulfilling Romans 8:28, that all things work together for good for those who are the called.! Upon this acknowledgment, God can and does begin to flow His Holy Spirit power in the life of His believer.
NOTE: We are Baptist and so do not agree with the author on speaking in tongues. However, this issue is completely separate from the key focus of this wonderful book. We recommend you read it carefully during your daily devotions
http://www.cuttingedge.org/detail.cfm?ID=1813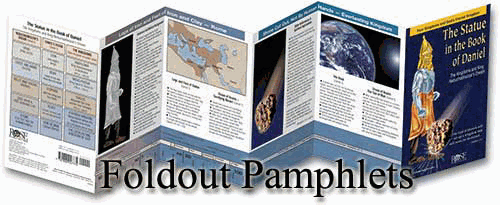 In the past year, these beautifully laminated, fold-out pamphlets has become our most popular category. We have created a "Pamphlets" section, which now has 58 different pamphlets! These pamphlets are so popular because they contain so much information and are so readable and easily understood, and all for only $3.99!
Great for Sunday School, Bible study and Home Schooling!
New Headline News Articles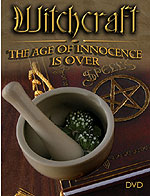 Real Witchcraft In Your Toy Store! Elementary Lessons In Witchcraft Being Sold At Toys-R-Us!
Most parents relax when they take their beloved children into a toy store, instinctively believing that nothing within that store can hurt their children in any way, shape, or form. Little do they realize that much Witchcraft is woven in and through many of the toys on the shelves.
But, we discovered a book which teaches elementary Witchcraft! Actual Witchcraft.
The name of this awful book is 'Wizardology: The Book of the Secrets of Merlin'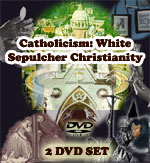 DVD
"President Bush -- America's First Roman Catholic President!"
George W. Bush once again is NOT the man he appears to be! Not only is he NOT a Born Again Christian as he claims, he is also so pro-Catholic he can be rightly considered the "first Roman Catholic President"!
http://www.cuttingedge.org/news/n2284.cfm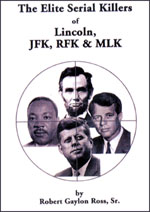 DVD
"If Obama Is Elected President -- Will He Be Assassinated?"
Scuttlebutt is streaking throughout the Internet that Obama will be assassinated soon after he ascends to the Oval Office. Remembering that the Illuminati loves to telegraph their punches ahead of time, we conclude that this scenario might actually occur! -- http://www.cuttingedge.org/news/n2283.cfm


"TIRED OF YOUR LIFE?"
"Warning To All Islamic Haters of Israel -- Unrelenting Fury of Hatred Is Setting Palestinians and Other Muslims Up For God's Prophesied Judgment"
"How Can You Know That President Bush Ordered The Iraqi War Invasion Based Upon Hitler's Concept of The 'Big Lie' - Repeated Often?"
"Oprah And Tolle Fuel New Age Revival" - Column by Berit Kjos
---
Update on Granddaughters, Julie and Alanna --

Please click on this link to see other one-month pictures and read

the latest information we have from the doctors on these two

precious girls!
---
* Wow Item For the Day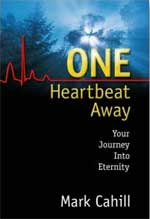 "One Heartbeat Away"
"YOUR Journey Into Eternity"
Regularly $14.99
On Sale $9.99
You Save $5.00
"What is your life? It is even a vapour, that appeareth for a little time, and then vanisheth away' (James 4:14)
You went to kindergarten and then elementary school. You learned to play sports. You went to junior high and high school. You were overly concerned about your grade point average. You got your driver's license. You went to college. You went to some concerts. You got a job. You got married. You had some kids. You cheered your favorite sports teams. You retired.
Suddenly -- You died. Now what?
Is there anything out there after we take that last breath? Life is a journey that will end...sometime. Is that all there is... this life and nothing more? Why are we even here? This book answers all these questions in a manner which will assure the believer and move the unbeliever to an eternal decision for Jesus!
Great Soul-Winning Resource! -- http://www.cuttingedge.org/detail.cfm?ID=1260

We are going to continue our special $25 per year subscription fee promotion, for which you will get a FREE Cutting Edge Website on CD, a $25 value, plus a CD containing Seminars 1 and 2, another $14.99 value. Therefore, you are getting back $55 in value for only a $25 subscription -- a total value of $80.00!
This promotion is also available for those who wish to renew, and for people giving a subscription to someone else as a gift.
---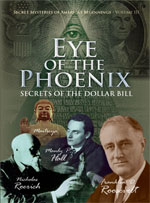 "Secret Mysteries of America's Beginnings"
Video 3 - "Eye of the Phoenix"
Pre-Order Sale
DVD
We really need to hear from you if we are going to finish work on Video 3. Too many people who thoroughly enjoyed Videos #1 and #2 have still not pre-ordered Video #3!!! Your order of only $20 can ensure that "Eye of the Phoenix" is finished.
Order now, save $5.00! and help us raise money to finish producing Video 3, "Eye of the Phoenix".
Regularly $24.99 - Now only $19.99
Secret Mysteries III will next focus on the development of the new world as "The United States of America". This video will demonstrate that the history of America's government and of its official symbols is a history of secret societies
We shall be examining America's much-talked-about dollar bill and the symbols it bears. Modern masonry claims that the all-seeing eye floating above the pyramid is not a Masonic symbol. But what did Freemasons President Franklin D. Roosevelt and his Masonic Vice President, Henry Wallace, believe when they attached this symbol to our currency in 1935?
How were these American leaders influenced by the Russian mystic, Nicholas Roerich? Does the all-seeing eye represent the Masonic Christ? Was the eagle originally a phoenix bird? And what do all these occult symbols mean?
Follow the journey of the Secret Mysteries series as we unveil their influence through the 20th century. Many believe that the real purpose of the many "Wars and Rumors of Wars" has been to establish a commonwealth of nations to rule the whole world. With the North American Union on the rise, is America the victim of deception? Or is she THE instrument of Global Government?
Notice that we are pre-selling this video by offering you $5.00 off if you pre-buy now. These monies will fund the rest of the project. We truly believe this video will be ready by Christmas, 2008. If you enjoyed "The New Atlantis" and "Riddles In Stone: The Secret Architecture of Washington, D.C.", you will enjoy this video even more. Occultists consider the One Dollar bill to be one of the "most magical" documents ever conceived!
Planned to be over 2 hours long -- http://www.antiquitiesresearch.com/detail.cfm?ID=9
NOTE: You are ordering in the AR Films Shopping Cart, so you cannot order any other items from the Bookstore, except for Videos 1 and 2
See our Huge Selection of DVD Videos
View Our Entire Video Viewing Room
News Alert Archives
As always we ask you to pray daily for this ministry.
Be sure to visit the Sale items and Special offers sections where you will find 28 Special offers and 121 items on Sale.
David Bay, Director, Cutting Edge Ministries
1792 South Lake Drive, Ste. 90 PMB 300, Lexington, SC 29073
800-451-8211