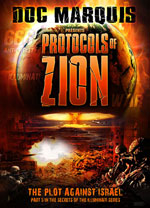 DVD
1. Confusion, chaos, and political mania is engulfing the 2020 Election results, as former Trump officials suddenly turn to stab him in his back!
NEWS BRIEF: "Bill Barr Says DOJ Has Not Uncovered Evidence of Widespread Voter Fraud", Breitbart News, Dec 1, 2020
"Attorney General William Barr said Tuesday the Justice Department has not uncovered evidence of widespread voter fraud that would change the outcome of the 2020 presidential election, according to an interview he gave to the Associated Press ... Most claims of fraud are very particularized to a particular set of circumstances or actors or conduct. They are not systemic allegations [and] those have been run down; they are being run down," he added. 'Some have been broad and potentially cover a few thousand votes. They have been followed up on'."
Predictably, members of the Trump Legal Team responded strongly:
"With all due respect to the Attorney General, there hasn't been any semblance of a Department of Justice investigation. We have gathered ample evidence of illegal voting in at least six states, which they have not examined. We have many witnesses swearing under oath they saw crimes being committed in connection with voter fraud. As far as we know, not a single one has been interviewed by the DOJ. The Justice Department also hasn't audited any voting machines or used their subpoena powers to determine the truth."
"Again, with the greatest respect to the Attorney General, his opinion appears to be without any knowledge or investigation of the substantial irregularities and evidence of systemic fraud."
Still, William Barr is still the Attorney General of the United States, so his incredible statement will be seized upon by all the Trump-haters -- led by CNN and Fox News -- to undercut the truthfulness of the legitimate Election 2020 legal inquiry.
Barr's statement will make the task easier to discredit the genuine investigation, prompting millions to believe that Trump is embarked on a "witch hunt" and taint the conclusion.
Not only William Barr, but Attorney Sydney Powell, and Attorney Lin Wood, each stepped forward to utter statements which throw all of Trump's efforts to flip this election into severe doubt!
NEWS BRIEF: "Sidney Powell, Lin Wood Oppose Trump, Push Georgians Not to Vote in Senate Runoff", Brietbart News, 1 Dec 2020
"ATLANTA — Attorneys Sidney Powell and Lin Wood held a press conference in Georgia on Wednesday, where Powell told the crowd not to vote in the upcoming Senate runoff election, a message that directly contrasts with President Donald Trump's call for Georgians to turn out to vote for Republican Sens. Kelly Loeffler and David Perdue."
But, just a few weeks ago, Lin Wood was singing a different tune:
NEWS BRIEF: "Attorney Lin Wood: President Trump won in a '70 percent plus landslide'," World Tribune News, November 19, 2020
"President Donald Trump's legal team has 'smoking gun evidence of voter fraud and when the 'layers of the onion' are peeled back it will become evident that Trump won the 2020 election in a 'landslide', an attorney who is assisting the president's legal challenges said. ''This election was a fraud. Donald Trump won, I believe, clearly a 70 percent-plus landslide election in the nation', Lin Wood said in an interview on Mark Levin's radio show Tuesday. 'He probably won over 400 electoral votes'."
So, what is happening here?
Why are Trump officials making statements which might severely damage his credibility at a most sensitive part of his tenure? But, come to think about it, Trump has suffered repeatedly by anonymous leaks, and by lack of action by attorneys general who struck out at the worst possible time. President Obama was very successful in seeding the ranks of the entire Federal Bureaucracy with New World Order moles who would remain secret until the time arrived for them to step forward with the leak.
This country is writhing in the throes of the kind of engineered chaos scripted 200 years ago in the "Protocols of the Learned Elders of Zion"!
"When we come into our kingdom, our orators will expound great problems which have turned humanity upside down in order to bring it, at the end, under our beneficent rule. Who will ever suspect, then, that all these peoples were stage-managed by us according to a political plan which no one has so much as guessed at in the course of many centuries?" [End of Protocol No. 13 ]
"The principal factor of success in the political is the secrecy of its undertakings: the word should not agree with the deeds of the diplomat."
"There is another reason also why they will close their eyes: for we shall keep promising them to give back all the liberties we have taken away as soon as we have quelled the enemies of peace and tamed all parties ..... It is not worthwhile to say anything about how long a time they will be kept waiting for this return of their liberties ....." [Protocol #11 -- The Totalitarian State; Emphasis Added]
And, all this turmoil is fulfilling End Times prophecy:
"This know also, that in the last days perilous times shall come. For men shall be lovers of their own selves, covetous, boasters, proud, blasphemers, disobedient to parents, unthankful, unholy, Without natural affection, trucebreakers, false accusers, incontinent, fierce, despisers of those that are good, Traitors, heady, highminded, lovers of pleasures more than lovers of God." (2 Timothy 3:1-4, KJV)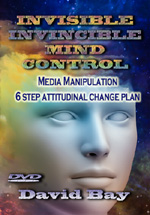 2. Republican Newt Gingrich: 2020 Election Theft is the most serious since the election of 1824!
NEWS BRIEF: "Newt Gingrich Throws Down: "Biggest Presidential Theft" Since 1824", November 28, 2020
"Despite the fact that the mainstream media is refusing to cover the election fraud and corruption, we all know that the 2020 presidential election was stolen. Things just do not add up. Since the election on November 3rd, President Trump's team, state Republicans, and even powerhouse attorney Sidney Powell, have been working around the clock to prove that the election is illegitimate. "
"Of all the fraud uncovered, the most troubling and widespread was the use of compromised election software and computers. We're all familiar with the voting systems company, Dominion, by now and for good reason. They're behind the election computers that have been used to steal elections all over the world. It has resulted in what former House Speaker Newt Gingrich has called the 'biggest presidential theft' since 1824 when "Adams and Clay robbed Andrew Jackson."
We can see more clearly now: Nov 3, 2020, was the supreme coronation day for the Mass Media, as the lie became the news!
NEWS BRIEF: "Nov. 3, 2020: The Day The Lie Became The News", Canada Free Press, December 2, 2020
"One month ago tomorrow, the Lie Became The News."
Remember the old propaganda maxim, popularly attributed to Nazi dictator, Adolf Hitler?
"Tell a lie big enough, and repeat it often enough, and people will believe you"!
That moment came on November 3, 2020, for millions of Americans. On that day, the avalanche of lies and innuendos daily aired by Mass Media against Donald Trump, finally bore fruit. Tens of millions of Americans went to bed November 3, believing that Donald Trump had been re-elected by unprecedented margins, only to wake up the next morning to the "news" that Joe Biden had prevailed.
"The biggest wound on a mostly unsuspecting Electorate is that devious Democrats—with the help of almost the entire media—STOLE THE ELECTION—and no one seems able to do anything about it."
3. As evidence continues to skyrocket of the widespread criminal acts committed by the Democrats, one author reaches a startling conclusion!
President Trump is going to prosecute individuals and dissolve the entire Democrat Party!
NEWS BRIEF: "The party is over… releasing the Kraken spells the demise of the Democrat party", by Mike Adams, Natural News, Nov 30, 2020
" 'Releasing the Kraken' Spells the Demise of the Democrat Party 'Without an iota of hyperbole, what the Democrats just did was totally expose their most brazen election theft ever. They didn't even try to cover it up. They left evidence everywhere. There's never been such an ambitious scheme to steal a landslide victory from the opponent—NEVER! And they don't seem to care that Team Trump has got them all dead to rights. They're completely clueless about how the strength of the evidence and amount of damning proof will indict many. When the hard evidence is seen by the American people, they will demand the Democrat Party be shut down. Really, did the Democrats do this transparent steal ON PURPOSE?!?!"
— Intelligence Analyst & U.S. Military Officer
"A monumental sea change took place that has enabled President Trump to expose the Democrat Party as the International Crime Syndicate — RICO-level —- that it truly is. Because of the massive amount of evidence documenting so many crime sprees and confirming so much naked governmental corruption perpetrated by the Democrats and their RINO co-conspirators, President Trump has every power and authority to initiate the dissolution of the Democrat party."
While many Conservatives and/or Republicans might cheer the dissolution of the Democrat Party, we might pause to consider the lessons of history. When Adolf Hitler dissolved his opposition parties, he found himself on the path to Absolute Dictatorship, from which he was never forced to abandon.
His act caused the following events to occur:
* World War II, resulting in an estimated "70 to 85 million fatalities, with more civilians than military personnel killed" (Wikipedia)
* "Tens of millions of people died due to genocides (including the Holocaust), premeditated death from starvation, massacres, and disease"
* Use of nuclear weapons to finish the war
How did Adolf Hitler accomplish the destruction of his political party enemies?
"Armed with overriding powers, which he had been careful to obtain without formally infringing on the principle of legality, Hitler proceeded to carry out a revolution with the authority of the state on his side. A series of decrees culminating in the Law for the Reconstruction of the Reich (January 30, 1934) abolished the Land (state) diets and transferred the sovereign powers of the Länder to the Reich. In May 1933 the trade unions organization was suppressed and the unions merged into a German labour front under Robert Ley. This was followed in the course of the summer by the suppression or "voluntary" dissolution of the other political parties. On July 14, 1933, the Nazi Party was formally declared to be the only political party in Germany." ("The Enabling Act and the Nazi revolution", Britannica)
Perhaps no political leader should ever suddenly find himself with no political opposition -- not even a most popular Donald J. Trump!
4. 'Operation Warp Speed' is said to be on track to deliver 100 million doses by the end of February!
NEWS BRIEF: "Operation Warp Speed Predicts 100M Americans Immune To COVID-19 By End Of February", One America News, Dec 2, 2020
"The Trump administration touted the continued success of 'Operation Warp Speed' in its latest update in the fight toward developing the COVID-19 vaccine. During a press briefing Wednesday, Operation Chief Advisor Moncef Slaoui predicted at least 100 million Americans will be immune to the virus by the end of February."
"This came as about 20 million people are expected to be vaccinated with the Pfizer and Moderna vaccines during the month of December alone."
What insanity will then be created to replace the insanity of COVID-19?
5. Project Veritas has just posted Two Months of CNN Editorial Calls with Jeff Zucker!
NEWS BRIEF: "Project Veritas: We Taped Two Months of CNN Editorial Calls with Jeff Zucker", Breitbart News, 1 Dec 2020
"James O'Keefe's Project Veritas released the first of its apparent audio recordings of CNN editorial calls with network president Jeff Zucker on Tuesday evening, promising more releases of what O'Keefe says is two months' worth of CNN internal dialogues."
"In one recording, CNN staff are apparently heard to agree that they should not provide President Donald Trump with a "platform" to contest the election results, claiming that the 9/11 terror attacks were partly a result of an awkward transition after the 2000 election."
"In another recording, Zucker is apparently heard criticizing the president, apparently in October, saying that he is "acting erratically," and claiming that CNN's chyrons were 'too polite' to him. (One chyron at the time claimed that Trump had been 'spooked' by his coronavirus diagnosis.) Zucker is also heard apparently directing staff to target Sen. Lindsey Graham (R-SC), whom he says 'really deserves it'."
These tapes reveal that the REAL intent of CNN is to create daily propaganda, not genuine news!
NEWS BRIEF: "O'Keefe on Hannity: CNN Is Propaganda", The RF Angle, December 2, 2020
"O'Keefe responded to Hannity's question on whether or not he felt CNN was a legitimate new organization by stating, "This is something that doesn't shock people but it confirms a lot of suspicions. To see the President of a media conglomerate barking orders at his reporters and journalists, telling them what to cover, what not to cover, that's not anything resembling journalism I know."
""What Jeff Zucker is doing on these phone calls is telling people what the story is, telling them what not to cover. This is propaganda."
Zuckerberg is furious, threatens a lawsuit.
---
Join us on Parler as Facebook and Twitter suppress our posts.
This week we joined millions of conservatives and joined the new social media platform, Parler. Our Cutting Edge posts on Facebook and Twitter continue to be suppressed which makes it very difficult to alert our followers to breaking news and announcements. When we posted an announcement that our newsletter was online Facebook only showed it to only 5% of our total customers! The next announcement was only shown to 136 people over 4 days. Once you follow @Davidbay you will see David's posts. If you have not joined Parler here is the link to get started and follow David's posts. https://parler.com/profile/Davidbay
Parler Popularity Surges After Election Censorship