In this video, you will hear from four experts on the subject. This issue may be President Obama's Achilles Heel!
"But neither statement revealed what the 'record' or 'certificate' says or clarified many of the questions raised over the issue. Do the 'original vital records' and 'original birth certificate' reflect a Hawaiian birth, or a birth overseas? Many people, including some in the national news media, remain ignorant of the fact that a 'Certification of Live Birth' from the state of Hawaii, such as the one Obama is touting, can be given to children who were actually born in foreign countries."
This issue is critical. The State of Hawaii provides a "Certificate of Live Birth" to children actually born in foreign countries! This issue is not going away quietly into the night. If it can be proven that Barack Hussein Obama was born outside the United States, he is most definitely not eligible to serve as President. You will be surprised and shocked by the information in this newest video - "Question of Eligibility".
Key News Events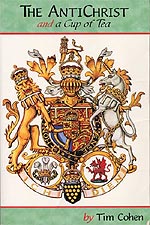 DVD
I. Did Jesus Christ reveal the name of the coming Antichrist?
Could it be Barack Obama?
NEWS BRIEF: "Did Jesus actually reveal name of the 'antichrist'? ", World Net Daily, July 30, 2009
"For centuries, many have wondered about the identity of a biblical leader who will do Satan the devil's bidding, trying to thwart the plans of Jesus Christ shortly before His prophesied return to Earth. That character has come to be known as 'the antichrist' ... Now, after endless speculation suggesting Presidents John F. Kennedy, Franklin Roosevelt, Ronald Reagan and George W. Bush could possibly by the End Times Bad Boy, there's a new viral video placing the current occupant of the White House into the club. An American Christian has produced a brief film for YouTube that connects one statement by Jesus in the Gospel of Luke to President Barack Obama."
This producer zeroes in on the Hebrew equivalent word in two Biblical passages.
"His 4-minute video focuses on the direct quote: "I beheld Satan as lightning fall from heaven." (Luke 10:18) 'When I started doing a little research, I found the Greek word for 'lightning' is 'astrape', and the Hebrew equivalent is 'Baraq,'" said YouTube contributor 'ppsimmons' ... As he continued looking into the rest of the words in the phrase, he focused on 'heaven', and found that it can refer not just to God's dwelling place, but also 'the heights' or 'high places'.
"He then recalled Isaiah 14:14, where Lucifer, another name for Satan, is quoted as saying, 'I will ascend above the heights of the clouds; I will be like the most High. I wondered what the word 'heights' is," said ppsimmons, "and I looked it up in the dictionary, and it's 'Bamah.'"
Thus, on the video, the announcer notes, 'If spoken by a Jewish rabbi today, influenced by the poetry of Isaiah, He (Jesus) would say these words in Hebrew ... 'I saw Satan as Baraq Ubamah.'"
This interesting word play will fuel the speculation amongst Christians that Barack Obama is THE Antichrist. Such speculation erupted during the 2008 presidential campaign because so many of Obama's campaign ads featured him in a Messianic fashion, and people were speaking of him in Messianic terms. As intriguing as this speculation might be, we need to turn to the Word of God to see what it has to say about the characteristics of Antichrist.
During the campaign, we posted an article on this subject and we turn to it now to quote pertinent excerpts -- NEWS2320, entitled, "Is Obama The Coming Antichrist?".
At this moment, we must be on our guard against spiritual deception, for Jesus warns of unparalleled spiritual deception three times in Matthew 24. This is precisely the kind of rhetoric which should cause Bible-believing Christians to sit up and take notice, at this End of the Age. Jesus firmly warned us to expect "false Christs" (false political leaders) and "false prophets" (false religious leaders) at the End of the Age.
We then listed the reasons we believe President Obama cannot be THE Biblical Antichrist.
1) Antichrist's original emphasis will be Jewish - Antichrist must deceive the Jewish people into accepting his claims to be the Jewish Messiah. Therefore, he must be able to prove his lineage back to King David. I do grant you that Senator Obama has a bloodline which dates back to the British monarch, King Edward I (NEWS2307). Therefore, he could plug into the Merovingian Bloodline deception, because once Antichrist convinces people that his lineage dates back to Jesus through the Merovingian Kings, then he is "home free" instantly to King David!
However, there are more problematic reasons that Obama is probably not the Biblical Antichrist.
2) Antichrist must come out of the "Revived Roman Empire" -- Great Britain and Europe. (Daniel 9:26b) NOTE: Time and space here do not allow me to fully develop this theological point, so please take a few moments to read NEWS2320 in its entirety.
3) Antichrist will not be married -- Daniel 11:37
"Neither shall he regard the God of his fathers, nor the desire of women, nor regard any god: for he shall magnify himself above all." (Dan 11:37)
4) Antichrist will not regard any god, but will worship the 'god of forces' - Daniel 11:38
"But in his estate shall he honour the God of forces: and a god whom his fathers knew not shall he honour." (Daniel 11:38)
Which god does Senator Obama honor? He has professed to be a Christian, and he has said that he prays to Jesus daily. This means that with his lips, he honors Jesus Christ. The Senator also committed a slip of the tongue when he made reference to "my Muslim faith". Thus, it is evident that he honors Allah, the god of Islam. As the famous Islamic saying goes, "Allah is god, and Mohammed is his prophet".
Therefore, Obama cannot be Antichrist.
5) Antichrist must carry the title, "Prince"! Let us return back to Daniel 9:26, as we quoted above, to pick up this critically important prophetic fact.
"... And the people of the other prince who will come ..."
Antichrist must carry the title, "Prince" prior to his arising on the world scene! Only the monarchies of Great Britain and Europe (the Revived Roman Empire) carry the titles "Prince", "King" and "Queen". This fact takes us back to the Revived Roman Empire, does it not? Since Barack Obama does not carry the title, "Prince", he is disqualified to be Antichrist.
For these reasons, Senator Barack Obama cannot be THE Biblical Antichrist.
However, he can be and undoubtedly is, "an antichrist".
"Little children, it is the last time: and as ye have heard that antichrist shall come, even now are there many antichrists..." (1 John 2:18)
In fact, Obama will be the President at the very time the North American Union NAFTA) is finalized. By the lofty nature of his office, a President Obama will be the de facto head or ruler of NAFTA. Thus, the 10-nation reorganization foretold in prophecy and planned by the Illuminati will have come into reality. (Read NEWS1002, "NAFTA: The Shocking 'Rest of the Story' ")
This means that he will be part of the welcoming committee when Antichrist does arise, and will be one of the Ten Kings to turn his authority and power over to THE Biblical Antichrist - Rev 17:12-13.
Take care, lest you are deceived. This issue is a minor one for Christians anyway, because our emphasis and attention during these days should be on Jesus Christ, not fixated on who Antichrist might be. Further, we need to "be about our Father's business" in aggressively spreading Gospel Seed to a dark and dying world. We need to use our knowledge of how exactly Bible prophecy is being fulfilled in our Daily News and using that information to urge people to spiritually awaken and come to Jesus in repentance in order to receive His Eternal Life.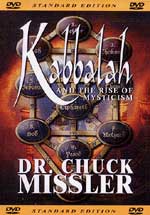 DVD
II. Madonna continues to popularize the ancient Jewish mystical system of belief known as the Kabbalah.
Because the Kabbalah is so fundamental to all occult belief systems, even that of Adolf Hitler -- the ultimate hater of all Jews -- revered the Kabbalah!
NEWS BRIEF: "Madonna: Spiritual puzzle pieces fell into place with her discovery of Kabbalah", Haaretz News Service, July 31, 2009
"Pop superstar Madonna on Friday said all the puzzle pieces in her life started falling into place upon discovering Jewish mysticism ... The 50-year-old pop icon has taken the Hebrew name Esther and came to Israel on private pilgrimages in 2004 and 2007 along with other Kabbalah devotees ... She went to her first class, taught by a teacher named Eitan, after years of practicing yoga and reading about Buddhism, Taoism and early Christianity."
" 'I heard what he had to say and I knew at this moment my life would never be the same ... Life no longer seemed like a series of Random events', she writes. 'I also began to see that being Rich and Famous wasn't going to bring me lasting fulfillment and that it was not the end of the journey' ... The Kabbalah Center's devotees have included other celebrities such as Demi Moore, Ashton Kutcher and Britney Spears."
As we stated above, the Ancient Kabbalah is a foundation stone for all occult systems of the past 2,500 years. Not only did Adolf Hitler revere this system of worship but Antichrist will embrace it as well. This system was developed by rogue Jewish priests who were carried away into Babylon by King Nebuchadnezzar; these priests accepted the ancient Babylon Mysteries' religion and then "Judaized" it. Thus, the Kabbalah carries the highest of Luciferian concepts of both the Babylonian Mysteries and of Jewish Mysticism.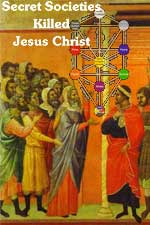 In fact, the Pharisees and Sadduccees of Jesus' day were secret practitioners of the Kabbalah!
Did you know that? As we explain in this MP3 Audio on CD, followers of the Kabbalah connived to force the Romans to put Jesus on the cross! Your understanding of the Gospel account will change forever once you understand the truth, of the Jewish leaders who conspired to put Jesus on the cross. This incredible report reveals that the Pharisees and Sadducees who hated Jesus with an unnatural hatred and provoked the Lord into uncharacteristic animosity toward them, were secret Satanists practicing what later became known as the Cabala (Kabbala, Qabbala).
Now you will know why these Jewish leaders looked at Jesus' miracles and concluded that He was drawing His power from Beelzebub, one of Satan's chief demons.
Now you will know why the Pharisees killed Jesus even though they knew with 100% certainty that He was the Promised Messiah; they wanted a Messiah who practiced their secret society beliefs, not the true Son of God. Today, all Illuminati leaders follow the precepts of the Kabbalah. And, just like the Pharisees 2000 years ago, they want a Messiah who will practice the Kabbalah, the man the Bible calls Antichrist.
The New World Order plan was created with the precepts of the Kabbalah in mind. And, when Antichrist begins to murder two-thirds of all Jews (Zechariah 14:8-9 and Matthew 24:15-22), the Jewish Kabbalah will the primary instrument of their deaths. How ironic!
DVD
III. Evidence continues to abound that Obama's promise of "change" is completely bogus, as he draws his support from the same old brokers of power which every President of the 20th Century used as their power base.
NEWS BRIEF: "Homeland Security Chief Urges 'Collective Fight' Against Terrorism", The Washington Post, July 29, 2009
"Homeland Security Secretary Janet Napolitano urged Americans on Wednesday to join a 'collective fight against terrorism' that combines the efforts of individuals, companies and local, state and foreign governments. Answering critics who have accused the Obama administration of downplaying the risk of terrorist attacks, Napolitano said the threat has not abated and outlined an approach that emphasizes burden-sharing as federal spending and political support for post-Sept. 11 security measures wane."
In her remarks, Homeland Security Secretary Napolitano simply followed the Illuminati Plan as outlined in the old Protocols of the Learned Elders of Zion that foresaw the need to raise the specter of global terrorism as one of the methods by which the New World Order will be established. We posted an article some years ago in which we identified five distinct global crises which the Elite had created in order to bring about their global system which the Masonic Christ will inherit.
The article is NEWS2193, entitled, "Five Major Created Global Disasters Are Being Constantly Preached To The World As Reasons To Form The Global New World Order!".
We encourage you to read this article, for each of these five deliberately created crises are in your Daily News.
Now, let us turn back to our featured article to see to whom the Homeland Security Chief was addressing in her remarks.
" 'I am sometimes asked if I think complacency is a threat. I believe the short answer is 'yes,' Napolitano said, speaking to the Council on Foreign Relations in New York before visiting the World Trade Center site destroyed in the Sept. 11, 2001, terrorist attacks."
Like every other Administration for the past 100 years, Obama pays homage to the Council on Foreign Relations. The CFR controls the President of the United States, as even Secretary of State Hillary Clinton admitted just days ago.
Do not be deceived: President Obama is controlled by the very same "Unseen Hand" which has guided every President for nearly the past 100 years. And, the final goal has never changed: Create a global dictatorship, a global economy and a global religion, after which they will stage their Masonic Christ (Antichrist).
Toward this global goal President Obama is hard at work.