Key News Events
DVD
I. Late-term abortion doctor, George Tiller, was gunned down in his Lutheran Church yesterday, Sunday, May 31!
Pro-Life advocates are bracing for the coming firestorm!
NEWS BRIEF: "Abortion doctor shot dead at church", George Tiller", Telegraph.co.uk, 01 June 2009
"A controversial and rare provider of late-term abortions was shot dead yesterday as he walked into a service at his church in Kansas. Dr George Tiller, one of only three US doctors still carrying out the procedure, had been targeted before in violent attacks. He was killed by a lone gunman in the lobby of the Reformation Lutheran Church in Wichita just after 10am, a few minutes after he had been handing out orders of service."
I found it incredible that a man who had been responsible for the deaths of thousands of tiny babies still in their mother's womb could be an usher in a Protestant church. What kind of church would welcome in their midst a man with such huge quantities of innocent blood on his hands? We now have our answer, the "Reformation Lutheran Church in Wichita", Kansas!
You have to wonder if Dr. Tiller believed that he was performing these abortions in Jesus' Name! Our Lord predicted that there would be a type of people who would kill genuine Christians, thinking that they were performing a service to Jesus! We probably will never know how Dr. Tiller could justify killing innocent babies if he was an usher in a Christian Church!
But, Bible-believing Christians do know that Dr. Tiller is now eternally in the hands of the Living God Who warned that anyone who mistreated one of His little ones would be better off if they were thrown into the sea with a millstone wrapped around his neck.
Anti-abortion forces had better get ready for battle, because they are going to be mightily blamed for the death of this bloody abortionist doctor!
NEWS BRIEF: "Operation Rescue Denounces The Killing of Abortionist Tiller", Operation Rescue, June 1, 2009
"Wichita, KS – It has been learned today that George Tiller was shot and killed while entering his church on Sunday morning, May 31.
"Operation Rescue releases the following statement: We are shocked at this morning's disturbing news that Mr. Tiller was gunned down. Operation Rescue has worked for years through peaceful, legal means, and through the proper channels to see him brought to justice. We denounce vigilantism and the cowardly act that took place this morning. We pray for Mr. Tiller's family that they will find comfort and healing that can only be found in Jesus Christ."
Operation Rescue is reflecting the proper Christian position on a matter like this. Since the God of the Bible is as concerned with Holy Methods as much as He is with Holy Ends, Christianity has properly held for the past 2,000 years that you cannot use unholy means in order to achieve a holy end. Since murder is most definitely an unholy end, no genuine Christian could ever employ it to achieve any end.
Watch the firestorm develop. You will see a vigorous effort by Mass Media to tie the shooter to either Operation Rescue or to another anti-abortion organization. With President Obama so clearly pro-abortion, we can only wonder if his office might use this murder to stifle anti-abortion activists in this country. Christians can expect to be painted with a very broad brush, being accused of being culpable in this murder.
Do not be surprised to see that the government and the Mass Media will use the same shock and awe tactics against anti-abortionists that they always use against gun owners after a despicable public shooting!
Dr. Tiller was a major leader and financial supporter of Abortion Upon Demand. How many abortions have been committed since the Roe vs Wade decision of 1973? Approximately 40,000,000 in the U.S. since Roe vs Wade. Further 4,000 abortions are carried out each and every day (Abortion Statistics) also in America alone. America perfected the baby killing machine and then exported the knowledge to nearly every other nation on earth.
Therefore, Dr. Tiller will answer to Jesus for each and every one of those murdered babies since his support has been so important to the continuation of the bay-killing machine he helped set up.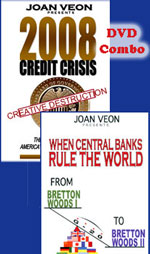 II. Finally, the Council on Foreign Relations (CFR) has admitted that the ultimate Plan is to end national currency once and for all!
When national currency is eliminated, national sovereignty is ended also -- just as this DVD combination thoroughly documents!
NEWS BRIEF: "The End of National Currency: CFR Report", by Ben Steil, Foreign Affairs: Published by the Council on Foreign Relations, May/June 2009
"Global financial instability has sparked a surge in 'monetary nationalism' -- the idea that countries must make and control their own currencies. But globalization and monetary nationalism are a dangerous combination, a cause of financial crises and geopolitical tension. The world needs to abandon unwanted currencies, replacing them with dollars, euros, and multinational currencies as yet unborn."
The final currency which the Illuminati plans to issue is a global currency, "multinational currencies as yet unborn"!
The key ultimate goal of all the Illuminati Plans in all its features is to smooth the way to a global dictatorship, a global economy and a global religion, after which a global Masonic Christ will appear. The Bible predicted this global system in the Book of Revelation, 2,000 years ago (Rev 13:16-18).
Obviously, a global economy demands a global currency, which means that all existing national currencies must be eliminated. While New Age and New World Order authors have boldly stated that this is the final agenda, few people on the street throughout the world are even remotely aware of this fact since the Mass Media has been so successful in not ever talking about such a global currency.
Now, however, that end result must be close enough now for the CFR to boldly start talking about such a currency.
Notice the interesting bottom line argument of this CFR report.
"Are markets failing, and will restoring lost sovereignty to governments put an end to financial instability? This is a dangerous misdiagnosis. In fact, capital flows became destabilizing only after countries began asserting 'sovereignty' over money ... even if the march of globalization is not inevitable, the world economy and the international financial system have evolved in such a way that there is no longer a viable model for economic development outside of them."
There you have the final Illuminati argument for the "necessity" for a global currency:
Individual governments controlling their own currencies on the basis of narrow self-interest are said to be the real culprits in economical destabilization!
This convoluted thinking has to be the most incredible example of turning logic on its head that I have ever seen! But, this is the logic on which a full globalization of currency is going to be carried out. And, make no mistake about the fact that every nation who submits to a regional or a global currency will lose its sovereignty!
Remember what Baron Rothschild said 200 years ago? "Give me control over a nation's currency, and I care not who makes their laws".
Rothschild properly understood how things work in this world and his descendents understand it perfectly today.
For this reason, we will march lockstep toward regional currencies first and then a global currency after the Masonic Christ is on the world scene.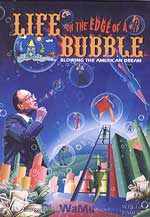 DVD
III. The Obama Administration is taking General Motors by the hand to lead them through an expedited bankruptcy process!
This planned bankruptcy is just another step in the many taken since September, 2008, designed to overthrow Capitalism so Fascism could be established!
NEWS BRIEF: "GM to reorganize in government-led bankruptcy", Excite News, June 1, 2009
"WASHINGTON (AP) - General Motors Corp., the century-old automaker battered by the economic downturn, mounting debt and management problems, will file for bankruptcy Monday. The move will give the government a 60 percent ownership stake and an unprecedented role in reshaping the auto industry."
This move is classic Fascism, where the government owns enough of a privately held company that it can severely regulate the company. Once the government weeds out the unprofitable divisions of General Motors, you can expect that their officials will begin to sell back the streamlined company to private investors. However, the government will remain the "900-pound gorilla" in the boardroom.
This next news segment is also classic Fascism.
"President Barack Obama planned to announce his support for General Motors as it enters bankruptcy protection, vowing to provide billions more in government aid and protect the taxpayers' investment without interfering with the company's day-to-day operations."
Government control over privately-owned companies can be called Socialism; but, when the government allows executives of these companies to retain day-to-day operational control, that is Fascism. In fact, this distinction is the major difference between Socialism and Fascism and is the key factor in making Fascism work while Socialism fails.
The government is said to be planning to follow the successful Chrysler bankruptcy plan, since it achieved what the government wanted in a time frame shorter than anyone could have ever predicted.
"GM will follow a similar course taken by Chrysler LLC, which filed for Chapter 11 protection in April and hopes to emerge from its government-sponsored bankruptcy this week. The officials, speaking on condition of anonymity in advance of Obama's public remarks, said the administration expects the court process to last 60 to 90 days. If successful, GM will emerge as a leaner company with a smaller work force, fewer plants and a trimmed dealership network. The company will move forward with four core brands - Chevrolet, Cadillac, Buick and GMC."
Welcome to the economy of the New World Order! Fewer competitors producing the same product or offering the same services, tight government control, and private retention of day-to-day operations, especially the ordering process -- that is Fascism.
DVD
IV. The Organization of American States (Central and South America) are meeting right now to facilitate the creation of the Super State #6 of the Illuminati Plan of Reorganization (NEWS1002).
Cuba will likely be readmitted to the OAS, as steam toward creating this type of superstate continues to pick up speed.
NEWS BRIEF: "Fight over Cuba to dominate OAS meeting", Excite News, June 1, 2009
"A fight over Cuba's possible readmission into the Organization of American States is set to dominate the group's meeting this week in Honduras and may put Secretary of State Hillary Rodham Clinton in an uncomfortable position. With numerous Latin American countries pushing to reverse the 1962 expulsion of the communist island nation from the bloc, the Obama administration's willingness to engage with Cuba will be tested at the session that Clinton plans to attend on Tuesday."
Of course, Cuba has to be readmitted, since no nation can be left out of the global 10-nation reorganization plan! Already, President Obama has taken small steps to relax America's stressful relationship to the island state. However, for Cuba to be readmitted to the OAS will demand significantly more concessions.
"U.S. officials say they are ready to support lifting the resolution that suspended Cuba from the 34-country group but they insist on tying the island's readmission to democratic reforms under a charter the organization adopted in 2001. Nicaragua, backed by Venezuela, Bolivia and others, wants a more dramatic approach that would declare Cuba's expulsion an error and remove all legal hurdles to it regaining its membership, even though the Cuban government has said it is not interested in rejoining."
Compromise seems to be the order of the day.
"Diplomats at OAS headquarters in Washington have been trying frantically to forge a compromise ahead of the meeting. Nicaragua has threatened to press for a vote on its proposal. This could put the U.S. on the spot because although the OAS generally operates by consensus, a two-thirds majority vote, or 23 countries, is all that is needed for a resolution to pass. OAS sources say they believe that threshold can easily be met."
Meetings like these designed to create the regional supernations as called for in the Illuminati Plan (NEWS1002) and prophesied in Danial 7:7-8, are extremely important and deserve our fullest attention, because Antichrist cannot arise until and unless these ten nations are formed. In fact, watching the formation of these 10 superstates provides us with a reliable timeline by which we can gauge how close Antichrist may be to arising.
We posted a very important article on this reality: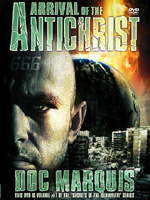 DVD
Dependable Antichrist Timeline!
Would you like a gauge by which to determine when Antichrist will arise? New Headline News Article ---
"There Is Only ONE Sequential Prophecy Which Shall Provide Us A Clear Gauge By Which We Can Know The Approximate Time That Antichrist Will Arise!" You will be deceived no longer!
The Rapture of the Church has caused so much controversy because the Bible presents this once-in-history occurrence as an event which REQUIRES the separation of spiritual light from spiritual darkness!
Snatching the Church of Jesus Christ from the earth in a split second of time is understood from Scripture as being necessary for the development and implementation of the master plan of deception and the ultimate fulfillment of the prophetic Word of the Bible
The inescapable doctrine of the return of Jesus Christ commands us to investigate the Great Mystery of the Rapture
This video was presented to the 2009 Calvary Chapel Midwest Bible Conference in Lafayette, Indiana. Gary put more time and preparation into this video than he has on any project in the past. Gary gives a detailed account of where the United States stands economically, politically and spiritually. He examines the new Obama Administration and the multiple crises the new President will face.
Where is the U.S. headed? What are the goals of President Obama and the European Union leaders? Which key American industries are now owned by foreign powers?
These examples are but a few of the key, current subjects which Gary Kah addresses in this eye-opening message. Gary concludes with practical advice and spiritual application, providing Biblical hope and inspiration for these most difficult times
While Cutting Edge does not agree with everything Mr. Kah presents, we heartily recommend this video for the great statistics which he has uncovered - http://www.cuttingedge.org/detail.cfm?ID=2030