News Alert And Bookstore Bulletin

May 26, 2008

Father's Day Specials - Bookstore Main Page

Many specials to save you money

Buy now to guarantee shipment

DVD

I. Was Hillary Clinton sending a political message to Senator Obama when she recounted that Senator Robert Kennedy was assassinated in June?

Since candidates speak according to a script, you have to seriously entertain the thought that, perhaps, Hillary's rude comment was spoken intentionally, trying to get a blunt warning across.

NEWS BRIEF: "The Truth Behind Hillary's Faux Pas: Crime Families Kill the Competition", by Kurt Nimmo
Infowars, May 24, 2008

"Keith Olbermann, obvious Obama partisan, is shocked, just shocked Hillary Clinton would suggest "the inspirational leader" Obama might be assassinated, as RFK was assassinated before him, the Democrat nomination within his reach."

In the first day after Hillary made this comment, I forgot the important connection which the first sentence of this news article brings to light. Senator Robert Kennedy was, indeed, assassinated at the very time in which he seemingly had won the Democrat nomination for President. As this DVD, "The Elite Serial Killers" demonstrates, assassination is the ultimate tool of the Illuminati to remove someone from the political equation who is not precisely following the script laid down for him by the Global Elite.

Let us now go back to our featured article.

"Here is the reality behind Clinton's remark — political crime families, like Cosa Nostra crime families, on occasion kill the competition. RFK was not killed by a lone Sirhan Sirhan. Video and photographic evidence reveals that three senior CIA operatives were at the scene of Robert Kennedy's assassination ... But the CIA does not act on its own. It simply takes orders. 'Any sober examination of any of the assassinations leads directly to the same master list of agencies, political suspects and covert operatives, from the Kennedy killings to the crimes of Watergate and Iran-Contra, to the present day. The system that made the RFK murder and cover-up possible is at its zenith today'..."

Bill and Hillary Clinton are among the world heavyweights of the Illuminati. We noted this reality about one decade ago in our Headline News article, NEWS1221, entitled, "Clinton's Fatal Leadership -- Part 5 -- Unique Trail of Dead Bodies".

Quoting from NEWS1221: An occultist running for, or holding, political office might kill people for a number of reasons:

1) If a person threatens the occultist's attainment of power

2) If a person threatens the occultist's ability to keep his political power

3) If a person threatens to expose the unseemly, even illegal activities in which the occultist has participated as a natural outgrowth of his or her Satanism.

In this case, Hillary Clinton is trying to attain power-- the power of the Presidency of the United States. She is following a script; was her statement about the Robert Kennedy assassination merely a warning to Senator Obama that he needs to be careful to follow the script down to the very end? We can only wait to see how this scenario plays out.

As we return to this featured article, we can see that the author of this news article is of the same opinion:

"Last October, the elite's enthusiasm for Hillary was revealed when Lynn Forester de Rothschild, wife of Sir Evelyn Rothschild, said 'Hillary will be good for America', that is to say good for Rothschild and the elite. Lord Rothschild supports John McCain, but then there really is little difference between McCain and Clinton. As for Obama, he is considered an outsider, never mind he is supported by Zbigniew Brzezinski, the Trilateral Commission, and the Ford Foundation. Call it a New World Order family feud. And like the legendary Hatfield-McCoy family feud, people may end up dead."

Always remember: the Clintons are as brutal an Illuminati family as any which has ever existed. We have just witnessed this reality in Hillary's statement.

The bottom line realization is that Hillary did not "mis-speak". She knew exactly what she was saying.

Incredibly, a Fox News guest added fuel to the assaination furor when she first called Obama by the name "Osama", and then quipped that it would be nice to see them both killed!

NEWS BRIEF: "Fox News Guest Openly Calls For Obama Assassination ", InfoWars, May 26, 2008

"The Neo-Cons' sick obsession with assassinating Barack Obama took another bizarre turn yesterday when Fox News guest Liz Trotta openly expressed a desire to see someone "knock off" the Democratic candidate. Trotta, former New York bureau chief of the Washington Times, referred to the Democratic frontrunner as "Osama" before quipping that it would be nice to see both Bin Laden and Barack Obama killed."

This link allows you to see and hear Liz Trotta say these words! "Both if we could"!

"This latest example follows the trend of a bizarre and disturbing corporate media obsession with Obama being killed before he is able to take office."

The fact of the matter is simple: several public figures have commented in the past months that Senator Obama could be assassinated. Consider these following examples:

"Appearing on The Alex Jones Show last month, former Minnesota Governor Jesse Ventura warned that Obama could be in the crosshairs.

'I believe very strongly that if an independent candidate like myself - a rogue - were to get into the President's race legitimately, if the polls looked like he had a chance to win, I believe that candidate would either be physically assassinated or would be assassinated credibility-wise or in some manner by our government because I do not believe they would ever allow a true independent or a citizen to become President of the United States," said Ventura.

" 'I say this in all seriousness - watch out Barack Obama', he added."

"British Nobel Prize winner Doris Lessing said Obama would be taken out if he became President in February.

"He would probably not last long, a black man in the position of president. They would kill him', Lessing told a Swedish newspaper."

"Princeton University political science professor-Melissa Harris-Lacewell echoed the same sentiment a month before, saying: "For many black supporters, there is a lot of anxiety that he will be killed. It is on people's minds."

" 'You can't make a prediction like this - like he has a 50 per cent chance of getting shot'."

" 'But the greater his visibility and the greater his access to people, there is a danger'."
"Some speculated that Obama had been set up for an assassination attempt during a February 20 rally in Dallas, after it emerged that Secret Service gave the order to stop screening for weapons a full hour before the event began."
We have noted before that the Illuminati loves to "telegraph its punches" before they carry out a plan (Read full details in NEWS2104, "Startling Revelation: Now We Know WHY The Illuminati Loves To Telegraph Its Punches")
While I see no written plan to assassinate Senator Obama, it is possible that current Illuminati leadership would set this plan in motion to really shake the American political landscape up prior to this November election. We have written on this subject recently. Please read NEWS2283:
Scuttlebutt is streaking throughout the Internet that Obama will be assassinated soon after he ascends to the Oval Office. Remembering that the Illuminati loves to telegraph their punches ahead of time, we conclude that this scenario might actually occur! -- http://www.cuttingedge.org/news/n2283.cfm
Do we have a momentous June ahead of us?
II. Cutting Edge has been warning since the Summer, 2006, war in Lebanon that it seems as though both America and Israel are following a path designed to convince the Islamic leadership that Western forces can be defeated on the battlefield.

This most recent article from World Net Daily confirms our original analysis.

NEWS BRIEF: "Israel blasted as 'paper tiger' after latest retreat of troops", World Net Daily, May 25, 2008

"JERUSALEM – Terrorists in the Gaza Strip are rejoicing at an Israeli decision today to evacuate troops stationed at a major Gaza-Israel border crossing following repeated Palestinian attack against Israel's side of the border station."

Retreating under fire from an inferior enemy is never a good idea. That enemy begins to get grandiose ideas.

" 'This retreat proves the Israeli army is a paper tiger. What we proved to the world in 2005 (when Israel evacuated its Jewish communities from the Gaza Strip) we are proving once again. We are reaching a new step and proving our resistance and our rockets are working', Muhammad Abdel-Al, spokesman and a leader of the Hamas-allied Popular Resistance Committees terror group, told WND."

When Prime Minister Sharon ordered the Israeli evacuation of the Gaza Strip, Conservatives tried to warn the former IDF general that the implacable Palestinian enemy was going to become emboldened and would begin to think the unthinkable, i.e., that the mighty Israeli armed forces could be beaten. PM Olmert added fuel to this fire during the 2006 Summer war in Lebanon, as he and his Defense Minister micro-managed the campaign so ineptly that the Palestinians believe they beat the IDF.

Of course, this is the recipe for all-out war.

" 'Just as the Zionists are running from the border, they will also run from Ashkelon, Ashdod, Jerusalem, Jaffa, Haifa and Tel Aviv ... . We will keep firing until every Jew climbs back into the sh--ty hole he came from', said Abdel-Al, whose group took responsibility for scores of recent attacks against the Israeli border."

"Under instructions from Prime Minister Ehud Olmert's government, the IDF announced soldiers stationed at the Gaza District Coordination Office, the army's liaison office to Gaza, were set to be transferred from their facility just outside the Erez border crossing to a base further inside Israel due to the security threat in the Gaza border area ... Last Thursday, the Islamic Jihad terror group along with the Al Aqsa Martyrs Brigades, the so-called military wing of Palestinian Authority president Mahmoud Abbas' Fatah organization, attempted to carry out a massive bombing at the Erez Crossing that, if successful, would have been the largest terrorist attack here since the Jewish state retreated from the Gaza Strip three years ago."

The signs are clear and very ominous. An emboldened Palestinian enemy continues to build its belief that its forces can defeat Israel, especially in the kind of low-intensity warfare described above. This is the scenario which one day will lead to an all-out shooting war! With America bogged down in Iraq and with NATO forces facing stalemate in Afghanistan, and with Israel retreating and giving up negotiating points at every step, Islamic strategists now believe that a "window of opportunity" has opened in the entire Middle East, giving them a golden opportunity to annihilate the Zionist enemy.

CURRENT NEWSLETTER - May 21, 2008
See our Huge Selection of DVD Videos
View Our Entire Video Viewing Room
New In The Bookstore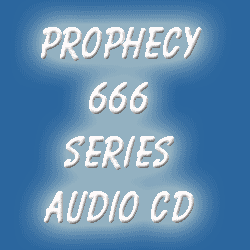 Three More New $4.99 Audio CD's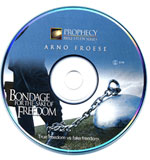 "Bondage For The Sake of Freedom"
1 Samuel 8:10-20. Just as the Israelites demanded a King despite God's warning as to how harsh his rule would be, so people today are rushing headlong into Global Governance at this End of the Age!
Foolish people today do not even realize what 'freedom' is, but are confused by the false public rhetoric of our day! How thoroughly deceived we are!
Too late are people going to realize that true freedom is impossible unless it is granted by the Living God
The freedom being promised by our leaders today will result in the establishment of the greatest dictatorship the world has ever seen -- the dictatorship of Antichrist - One Hour Audio CD - http://www.cuttingedge.org/detail.cfm?ID=1860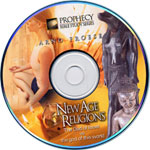 "New Age Religions"
We are proclaiming the unique End of the Age warning from Jesus Himself, "Do not be deceived" (Matthew 24: 3-4, 11, 23-26) Three times Jesus warned His End of the Age followers to take great care that they not be deceived. Unparalleled Deception is the Hallmark characteristic of the End Times
The New Age occult Religion is perhaps the most deceptive philosophy - religious belief that man can establish a perfect world without Creator God
The New Age also teaches that man can become a god! This teaching is proving so seductive to people, both small and great, rich and poor
The REAL New Age is described in Revelation 21:1-3; this means that the current occult New Age is simply the deceptive counterfeit of God's prophetic New Age in Rev 21! One hour Audio CD - http://www.cuttingedge.org/detail.cfm?ID=1858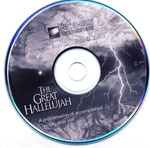 "The Great (Final) Hallelujah"
Rev 19:1-6 is the basis for this wonderful prophetic message for all Jesus' genuine saints. God's judgments on earth is over and His Wrath is satisfied. After Satan, Antichrist and the False Prophet are cast into judgment, Jesus then begins to establish His Milennial Reign
'The Great Hallelujah' is uniquely mentioned four (4) times in this wonderful section, heralding the wonderful nature of God's judgments against the wicked and the beginning of His wonderful new world for His saints
What does the word 'Hallelujah" mean? It means 'Praise the Lord', a reverent exclamation by genuinely saved Christians who are overcome with praise for the Father, Son, and Holy Ghost
The reason we are studying this passage is because 'Hallelujah' is being greatly misused today
This study is most unique -- One hour Audio CD - http://www.cuttingedge.org/detail.cfm?ID=1859

All are on Sale for
Only $4.99 - Regularly $7.00
Click Here To See All 26 Of The "Prophecy 666" Audio CD's
New Music
"Barbershop for the Ages" (CD)
by the BJU Barbershop Quartet
The Limited Edition Quartet sings many of your favorite barbershop songs from day's gone by. Songs include:
1. I Told Them All About You 2. Mr Moon 3. Coney Island Baby 4. This Little Piggy 5. Margie 6. In All My Dreams 7. My Wild Irish Rose 8. Yes, Sir, That's My Baby 9. I Love You Truly 10. Rosetime Rosie 11. Sweet Adeleine 12. While Strolling Through the Park 13. Auld Lang Syne 14. Lida Rose 15. Silver Threads Among the Gold 16. Pretty As a Picture 17. When I Fall In Love 18. The Auctioneer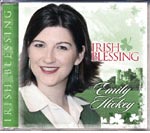 ""Irish Blessing" (CD)
Listen to a medley of songs from this CD
1). The King of Love My Shepherd Is; 2). Simple Praise; 3). Red Is the Rose; 4). O Danny Boy; 5). Free from Guilt & Free from Sin; 6). Come, Thou Fount of Every Blessing; 7). The Minstrel Boy; 8). The Last Rose of Summer; 9). O Love Divine; 10). Sally Gardens; 11). More Love; 12). Be Thou My Vision; 13). Jesus, My Lord, My God, My All; 14). When Irish Eyes Are Smiling; 15). Irish Blessing
Listen to a medley from this CD
by Bob Jones University Singers and Orchestra
King of Love features songs for trusting and treasuring Jesus Christ. The text of each selection performed by the BJU Singers and Orchestra magnifies the excellent character and compassion of Christ, and each song allows a rejoicing believer to savor the sweetness of fellowship with Jesus.
King of Love exalts the glory of Christ's name and gives to Him glorious praise!
1). A Thousand Joys Are Found in Thee; 2). Fairest Lord Jesus; 3). An Acclamation of Praise; 4). Be Thou My Vision; 5). The Holy Heart; 6). How Marvelous are the Works of the Lord; 7). Give Me Jesus; 8). Amazing Grace; 9). The King of Love My Shepherd Is; 10). Hymn of Mercy; 11). Free from Guilt & Free from Sin; 12). May the Mind of Christ, My Savior; 13). Jesus, Thy Blood and Righteousness; 14). Gentle Voice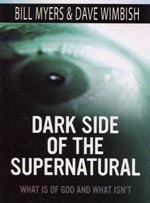 "Dark Side of the Supernatural: Discerning Between What Is From God and What Isn't"
"The Dark Side of the Supernatural" will uncover truth about many aspects of Satanism active in the world today and being popularized in TV and movies
Learn more about:
1) Wicca and witches;
2) Reincarnation;
3) UFO's;
4) Ouija Boards;
5) Angels and demons;
6) Ghosts;
7) Near-death experiences;
8) Satanism in its many forms today;
9) Vampires and Vampirism

Bill Myers has spent years researching supernatural phenomenon. He relates real stories about people who were demon-possessed, how they got possessed and how they were delivered
Excellent modern resource, 224 pages -- http://www.cuttingedge.org/detail.cfm?ID=1854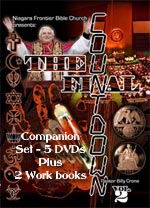 "Companion Set To Final Countdown DVD Vol. 2"
80 DVD Video Clips Plus 2 Workbooks And More!
Regularly $39.99
On Sale $29.99 - You Save $10.00 on this Introductory Offer!
This DVD Set contains 5 DVD's with approximately 80 video clips totally nearly 10 hours of extra information on the topics of: 1) "The Rise of Apostasy"; 2) "Rise of the One World Religion" -- Headed by the Roman Catholic Pope; 3) "One World Government"; 4) "One World Economy"; 5) "The Mark of the Beast" -- that was not included in the original sermon series.
Also included are 2 complete full-color leader and student guides custom tailored for personal Bible studies on 'The Final Countdown' series.
This set even includes a Data Disc with the study files so you can print even more copies of the workbooks if needed. If you want to teach this as a series in a setting like Sunday School, you most definitely can do so!
If you already saw 'The Final Countdown', Volume 2, you definitely don't want to miss this Companion Set. - http://www.cuttingedge.org/detail.cfm?ID=1851
"Terrorism: What The Government Isn't Telling You" - DVD
Once you view this video, your opinion about Terrorism will forever change!
Topics Include:
1) The real Islamic Threat;

2) Why the FBI cannot arrest Hamas leaders on U.S. soil;

3) Terrorist networks exist which are planning to destroy America;

4) State-sponsored terrorism;

5) Why FEMA cannot - will not -- protect your family;

6) National ID is here;

7) Weapons Confiscation;

8) Russian troops in USA now -- (This portion conforms with information Cutting Edge reported 8 years ago -- NEWS1270 - We reported then that Russian troops are scheduled to patrol in Canada and in America, from "Southern America all the way to California .. The line begins at Virginia and goes straight West to the border of California."
2 hours, 40 minutes - http://www.cuttingedge.org/detail.cfm?ID=1853
"Father's Day" Gift Ideas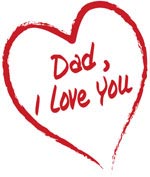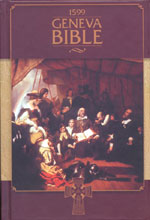 "1599 Geneva Bible"
With FREE CDROM - Hardback
Regularly $59.99, On Sale For Only $29.99, You Save $30.00!
Now you can own the same Bible which our Pilgrim and Puritan forefathers treasured when they landed on our shores. This is literally the "Bible which built America".
The 1599 Geneva Bible was so highly treasured primarily because of its comprehensive and scholarly footnotes. Consider this example of a footnote for Daniel 3:28: (Nebuchadnezzar)"was moved by the greatness of the miracle to praise God, but his heart was not touched. And here we see that miracles are not sufficient to convert men to God, but that doctrine most chiefly be adjoined, without which there can be no faith."
This Bible reprint carefully preserves those wonderful footnotes, numbering in the many thousands.
Word for word accuracy of the 1599 Geneva translation, with modern spelling and easy-to-read format
Includes articles by Gary DeMar and Dr. Marshall Foster on the history and impact of the 1599 Geneva Bible
The CDROM also contains the Metrical Psalms in searchable PDF format
1,366 pages long, Hardback -- http://www.cuttingedge.org/detail.cfm?ID=1519
Check Our Great Selection of Bibles - Many of Which Are On Sale
Other Gift Ideas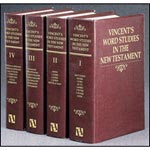 "Vincent's Word Studies In The New Testament" - 4 Volume Set
By Marvin R. Vincent -- Favorite Amplified Bible Commentary resource.
Regularly $99.95
On Sale $49.95
You Save $50.00!
Vincent's Word Studies in the New Testament is one of the favorite word studies of the Bible scholars who wrote the Amplified Bible Commentary! The purpose of Vincent's is to re-establish the complete meaning of the key words in the original Greek text. Vincent's will add riches of reading and depth of understanding to every book of the New Testament. This resource will be one of your favorites.
Readers need no formal language to use this book in unlocking for themselves the riches of the New Testament. vincent lists EACH SIGNIFICANT WORD in the New Testament with its meaning, derivation, idioms and uses in a verse-by-verse format
4 Hardbound Volumes Special Purchase - http://www.cuttingedge.org/detail.cfm?ID=1617
"Close Calls"
YOU are in deadly danger of slipping into an affair -- Right Now! Don't believe it? Then your risk is even greater.
What ADULTERERS Want You To Know About Protecting Your MARRIAGE!
Dave Carder has spent more than 30 years counseling husbands and wives trapped by infidelity; shockingly, the vast majority of these couples never saw the Adultery coming. This book reveals what adulterers want you to know about protecting your marriage before trouble strikes.
With eye-opening stories and clinical insight, you will: 1) Identify the type of person to whom you might be dangerously attracted, many times without being aware of the attraction; 2) Evaluate your marriage style; 3) Assess how your past relationships can affect your future; 4) Understand when you're most vulnerable to infidelity.
'Close Calls' should be required reading for all men and women who want to protect their marriages and who want to tackle marital infidelity head-on. Your marriage is worth protecting! -- http://www.cuttingedge.org/detail.cfm?ID=1846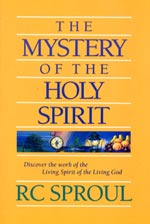 "The Mystery of the Holy Spirit"
by R.C. Sproul
Sproul looks at God the Holy Spirit and His numerous roles
Drawing on the witness of Scripture and the testimony of the church's greatest thinkers, Sproul looks at God the Holy Spirit and his roles.
This second volume in his trilogy on the Trinity covers this perplexing doctrine as well as the baptism of the Holy Spirit.
The subject of the Trinity of the Godhead is one of the most misunderstood and poorly understood of all Biblical doctrines. Your spiritual walk will be so much easier if you properly understand this critical Biblical Truth - http://www.cuttingedge.org/detail.cfm?ID=1847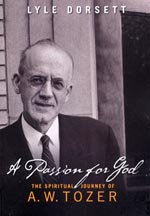 "A.W. Tozer -- A Passion For God - His Spiritual Journey"
Tozer's impact for the Kingdom of God is simply immeasurable! His sermons touched thousands through the years; his books reached millions and continue to sell.
Yet, few people really ever knew this quiet, intensely private, deeply spiritual man.
This books delves deeply into Tozer's childhood, his spiritual conversion, his family life as a Pennsylvania farm boy who really had little religious upbringing.
Don't miss this detailed exploration of A.W. Tozer, whose life and work encourages, chastises and energizes us today.
As the Christian Church slides more deeply into the Abyss called Apostasy, we need to get back to the old time when Christianity was truly taught. This book will go a long way toward that ideal. This book belongs on your bookshelf and in your heart. - http://www.cuttingedge.org/detail.cfm?ID=1845

===================================
Two of the Most Spiritually Mature Books We Have Ever Offered!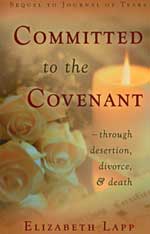 "Committed To The Covenant"
Through Desertion, Divorce, and Death - Gaining Spiritual Depth Never Before Known!
Jesus warned, "If you love anyone more than Me, you are not worthy of me".
Elizabeth Lapp lost her husband when he was unfaithful to her and divorced her. Though she was wounded deeply, rejected and brokenhearted , she learned to rely heavily upon her unfailing heavenly Bridegroom! She discovered that the God of all grace supplies Grace to His children during life's most trying circumstances
Lapp realized that, while she had no control over her husband's infidelity, she did have control over her response
Elizabeth chose to "cling to the Lord Jesus", living in the Psalms, and relying solely on God's Word
Elizabeth cried to the Lord, "I need my husband, his love, protection, and provision". The Holy Spirit replied, "For thy Maker is thine husband: the Lord of Hosts is his name; and thy Redeemer the Holy One of Israel" (Isaiah 54:5) As Elizabeth submitted, she discovered that "having God as my husband became a satisfying experience for me".
But, this was only Stage 1. Once Elizabeth submitted, the Holy Spirit took her into deeper realms of spiritual love, grace, joy and peace which she never even knew existed!
You, too, can know this kind of submission, this kind of deep spiritual joy - http://www.cuttingedge.org/detail.cfm?ID=1838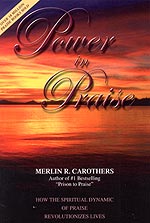 "Power In Praise - How The Spiritual Dynamic of Praise Revolutionizes Lives!"
We have had to repeatedly reorder!
Regularly $12.99
On Sale $9.99!! Introductory Offer
I highly recommend this fine book! God is said to "inhabit the praises of Israel" (Ps 22:3), so you know He inhabits the praises of His saints through Jesus Christ!
"Push the Praise Button, Not the Panic Button"! Watch God's power released after your praise.
However, most Christians miss out on experiencing the real power of praise because they do not understand one tiny detail: if we praise God for what is occurring in our life right now, recognizing it as part of God's plan, the Holy Spirit will release a power in our lives to change bad situations and to bring even better ones to fruition.
Example: A family had prayed for an alcoholic husband/father for 30 years, with no answer from God; but once they praised God for his alcoholism because it was part of God's plan for their father, the Holy Spirit immediately brought conviction into his heart and he became gloriously saved!
Are you surrounded by difficult circumstances right now? Praise God with understanding that He loves you and has allowed these circumstances to occur so He can bring good out of them for you. "Praise is based on an acceptance of the PRESENT as part of God's loving, perfect will for us. Praise is not based on what we think or hope will happen in the future ... but we praise Him for Who He is and where and how we are right now ... when we honestly praise God ... His power obviously flows into the situation" to change the circumstances of our lives. Praise is not a bargaining position, but when we honestly praise God for the difficulty facing us now, He builds upon our heartfelt praise to change us to the person He wants us to be. "If we could only learn to be delighted with the Lord in everything first ... then he will give you all your heart's desire"
"The turning point cannot come until we begin to praise God FOR our situation, instead of crying for Him to take it all away"
http://www.cuttingedge.org/detail.cfm?ID=1813
"Christian Combat Manual -- How To Overcome Objections To The Gospel And Win Souls"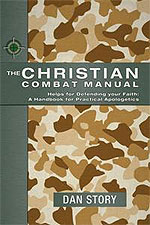 'The Christian Combat Manual' is written to help Christians engage our current pagan, anti-christian culture. The chapters are carefully constructed to train ordinary Christians in how to confront and respond to the major intellectual and cultural challenges that face Christians today.
One chapter or the book describes the Socratic method of encounter by asking "counter-questions" that puts the burden of proof on the non-Christian, forcing him to defend his beliefs.
1) Part one defends the historical accurate accounts of divine revelation.

2) Part two tackles the raging controversy of evolution.

3) Part three demonstrates the existence of God.

4) Part four centers on who is Jesus Christ.

5) Part five focuses specifically on modern issues and secular postmodern doctrines.
This unique soul-winning book is worth its weight in gold, as it "equips the saints" to witness and to win souls in this modern age in the Western World
Sample Chapters: 1) Eyewitness Testimony: Legal Evidence 2) Scientific Accuracy: No Myths or Inaccuracies 3) How Can Something Come from Nothing? 4) How Can Life Emerge from Non-Life? 5) Where are the Transitional Fossils? 6) Nature Demands a Creator 7) Why Do Bad Things Happen to Good People? 8) Did Jesus Claim to be God? 9) Resurrection: Fraud, Fantasy, or Fact? 10) Postmodernism: Moral Relativism, Religious 11) Pluralism, the "New Absolutes" 12) Postmodern Police: Multiculturalism and Political Correctness
Truly, this is a book for our time and place!
320 pages -- http://www.cuttingedge.org/detail.cfm?ID=1829
Volume 2 (Left) and Volume 1 (Right)
Both Sets Contain 5-DVD's For Only $29.99 Each
Now you can convince even the die-hard skeptic that current events are moving as Bible prophecy had predicted. This DVD should be a great soul-winning tool.
This video presents 5 dramatic events and/or trends which prove beyond a shadow of a doubt that Jesus "is near, even at the very doors". Teaching is liberally sprinkled with remarkable video clips.
Please Read the detailed write-up for Volume 1 and for Volume 2. A most powerful DVD and most popular in our Bookstore.
Both these DVD Sets are wonderful soul-winning tools, aimed at those people who just cannot see from world events that we are living in the prophesied "End of the Age". These video clips will change many a mind!
"Companion Set To Final Countdown DVD Vol. 1- 80 DVD Video Clips on 6 DVD's, Plus 2 Workbooks And More!" is instock and still on sale for $10.00 off -- http://www.cuttingedge.org/detail.cfm?ID=1822
Rose Publishing Laminated Pamphlets -- All Only $3.99
Customers absolutely love these fact-filled, high quality foldout pamphlets. Each pamphlet is completely covered, front and back, with exciting, pertinent Biblical information. Customers regularly order 15-20+ titles at once and numerous Sunday School leaders and/or Pastors have ordered up to 50 of a particular title as a central part of an individual study.
Each pamphlet is only 6"x9", small enough to fit inside your Bible, but expands outward in 14 panels to 33".
Until we introduced our $4.99 "Prophecy 666" Audio CD's, this pamphlet category was our #1. Now, it is a close #2.
See Our Entire Selection of 60 Pamphlets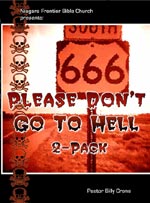 "Please Don't Go To Hell"
Soul-Winning DVD - 2-Disc Set
Only $19.99!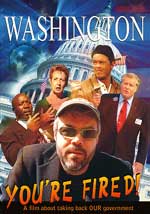 DVD
"Washington: You Are Fired! Taking Back Our Government"
Powerful documentary examines the dictatorial laws which Congress passed and President Bush signed, which, when enacted, will reduce every American to a state of slavery in the greatest dictatorship in history Do the American people even know the names of the Bills that were used to exterminate the U.S. Constitution? Chances are, the answer is no... "Washington, You're Fired" is a chance for every American to play a serious game of political "catch-up" minus the partisan punch lines. We'll examine both sides of the political aisle exposing some of the most damning laws ever enacted in any country.
Some of the laws examined are: 1) Patriot Act; 2) Military Commissions Act; 3) The John Warner Defense Act; 4) Loss of Habeas Corpus and Posse Comitatus; 5) New official definition of "Torture" in the hands of our government; 6) If enacted, HR 1955 will for the first time put "thought crime" laws on the books, robbing Americans of their right to freedom of conscience thought; 7) Will examine constitutional issues as they relate to the Katrina disaster; 8) The President's illegal spy program; 9) NSA data-mining; 10) FISA's secret court; 11)The illegal wiretapping of millions of Americans; 12) The re-defining of "privacy" rights; 13) Frightening Executive Orders; 14) "Terror-war" legislation
Then, this video tells you, the still-free citizen, what you can do now to prevent the complete slide into this planned New World Order dictatorship -- http://www.cuttingedge.org/detail.cfm?ID=1777
The answer lies within a knowledge of Black Magick Witchcraft. The sequence is: Satan - Witchcraft - Specific Rituals -- Monstrous Sexual Perversion -- Incredible Genocide

You will see Hitler as you have never seen him, and will understand the Jewish genocide as you have never understood it before!
Scuttlebutt is streaking throughout the Internet that Obama will be assassinated soon after he ascends to the Oval Office. Remembering that the Illuminati loves to telegraph their punches ahead of time, we conclude that this scenario might actually occur! -- http://www.cuttingedge.org/news/n2283.cfm

* Wow Item For the Day

"VATICAN ASSASSINS"
Edition 3 - On CDROM
w/FREE Black Pope CDROM
50% Off
Regularly $39.99
Now On Sale $19.99
Save $20.00

We are going to continue our special $25 per year subscription fee promotion, for which you will get a FREE Cutting Edge Website on CD, a $25 value, plus a CD containing Seminars 1 and 2, another $14.99 value. Therefore, you are getting back $55 in value for only a $25 subscription -- a total value of $80.00!
This promotion is also available for those who wish to renew, and for people giving a subscription to someone else as a gift.
---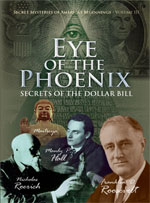 "Secret Mysteries of America's Beginnings"
Video 3 - "Eye of the Phoenix"
Pre-Order Sale
DVD
We really need to hear from you if we are going to finish work on Video 3.
Too many people who thoroughly enjoyed Videos #1 and #2 have still not pre-ordered Video #3!!! Your order of only $20 can ensure that "Eye of the Phoenix" is finished.
Order now, save $5.00! and help us raise money to finish producing Video 3, "Eye of the Phoenix".
Regularly $24.99 - Now only $19.99
Secret Mysteries III will next focus on the development of the new world as "The United States of America". This video will demonstrate that the history of America's government and of its official symbols is a history of secret societies
We shall be examining America's much-talked-about dollar bill and the symbols it bears. Modern masonry claims that the all-seeing eye floating above the pyramid is not a Masonic symbol. But what did Freemasons President Franklin D. Roosevelt and his Masonic Vice President, Henry Wallace, believe when they attached this symbol to our currency in 1935?
How were these American leaders influenced by the Russian mystic, Nicholas Roerich? Does the all-seeing eye represent the Masonic Christ? Was the eagle originally a phoenix bird? And what do all these occult symbols mean?
Follow the journey of the Secret Mysteries series as we unveil their influence through the 20th century. Many believe that the real purpose of the many "Wars and Rumors of Wars" has been to establish a commonwealth of nations to rule the whole world. With the North American Union on the rise, is America the victim of deception? Or is she THE instrument of Global Government?
Notice that we are pre-selling this video by offering you $5.00 off if you pre-buy now. These monies will fund the rest of the project. We truly believe this video will be ready by Christmas, 2008. If you enjoyed "The New Atlantis" and "Riddles In Stone: The Secret Architecture of Washington, D.C.", you will enjoy this video even more. Occultists consider the One Dollar bill to be one of the "most magical" documents ever conceived!
Planned to be over 2 hours long -- http://www.antiquitiesresearch.com/detail.cfm?ID=9
NOTE: You are ordering in the AR Films Shopping Cart, so you cannot order any other items from the Bookstore, except for Videos 1 and 2