Hot News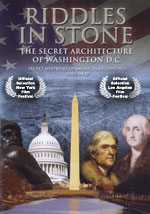 DVD
I. The progress toward the Black Magick reign of Antichrist -- the New World Order -- is getting so close that a horror movie is being issued with one of the most important doctrines of Satan: 'As Above, So Below'.
Did you know Washington, D.C., is laid out according to 'As Above, So Below'?
NEWS BRIEF: "Explorers Find the Gate to Hell in 'As Above, So Below' Horror Trailer", First Showing News, April 24, 2014
" 'According to mythology, that's the inscription over the gates of hell' ... A team of explorers go looking in an ancient catacomb under the streets of Paris to unearth one of the largest mass graves in history. But of course, they get trapped, and stumble upon a much darker secret in the underground system of secret caves and tunnels. This looks pretty d*** spooky."
" 'As Above, So Below' is directed by John Erick Dowdle from a script he co-wrote with his brother Drew Dowdle (both of Quarantine and Devil). Miles of twisting catacombs lie beneath the streets of Paris, the eternal home to countless souls. When a team of explorers ventures into the uncharted maze of bones, they uncover the dark secret of what this city of the dead was meant to contain."
The catacombs below Paris hold a gateway into Hell? That is a pretty bold occult premise, but the movie will condition people to accept the Black Magick Satanism so important to the appearance of Antichrist. The occult symbol to the right depicts the concept of "As Above, So Below" very well. The image relected in the water is an equal, but opposite, symbol, and that is exactly what occultists believe about Jesus and Lucifer (opposite, but equal, gods).
What is the occult meaning behind this most important Satanic term? There are several, each one deeper than another, much like the layers of an onion.
Deepest Meaning -- "As Above, So Below" means that events on earth must reflect the reality in the heavenlies. Literally, it means that, while the Ancient of Days rules the heavenlies, Lucifer rules the "Diabolical Regions", and they are equal, but opposite gods".
More Shallow Public New Age Teaching -- Eugene Peterson, a popular New Age/Christian leader, substituted "As Above, So Below" in the Lord's Prayer!
The Bible reads, "Thy Kingdom come, Thy will be done, in earth as it is in Heaven." (Matthew 10)
But, this New Age leader makes a critical substitute: "Thy Kingdom come, Thy will be done, as above, so below"!
Thus, the New Age makes a mockery of the Lord's Prayer, calling down a powerful occult convocation upon the Earth, literally calling this Earth the Kingdom of Lucifer!
Common Occult Teaching Reversed -- ""'As above, so below, as below, so above.' This maxim implies that the transcendent God beyond the physical universe and the immanent God within ourselves are one." (p. 32)
The Bible makes it clear that man is not divine and that man is not God (Ezekiel 28:2, Hosea 11:9, John 2:24-25, etc.). But, occult teaching boldly tells its adherents, "You are God in a physical body."
In our award-winning DVD, shown above, entitled, "Riddles In Stone: Secret Architecture of Washington, D.C.", we prove that our Masonic Founding Fathers created an architecture which reflected their aims to stage the Masonic Christ (Antichrist) on the world scene. The very foundation of this broad goal of staging Antichrist is the Black Magick doctrine, "As Above, So Below"! (Read the chapter heading explanations here)
This occult maxim was THE most single important guiding principle in the planning of the architecture and street layout of Washington, D.C. The entire city was laid out "according to the stars", according to astrological and astronomical charts! Washington, D.C., was laid out according to pagan principles, which is why you see only pagan symbols within Government Center!
Just as the "As Above, So Below", symbol (shown above), uses the surface of water to depict the opposite, but equal, concept, so the reflecting pools in Government Center were created for this purpose.
This DVD will prove the most significant in molding your understanding that our Founding Fathers were pagan Freemasons whose goal was to lead the nations of the world into a Global Government, Economy, and Religion, and then produce their Masonic Christ to lead it all. In so doing, their plan fulfills dozens of the most important End of the Age prophecies!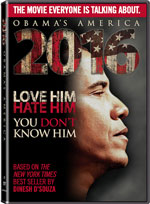 DVD
II. President Obama's Administration has announced that the beheading of journalist James Foley is an act of terrorism aimed directly at the United States,
By stretching the truth of this tragedy into an attack on America, Obama is elevating this act nearly to the point of a Declaration of War!
NEWS BRIEF: "'Brutal' Beheading of Foley Declared Terrorism: U.S. Considers Attack on ISIS Militants, KTLA-TV-NEWS, August 3, 2014
"Declaring that the beheading of an American journalist was a terrorist attack on the United States, the Obama administration said Friday that it was weighing how to confront Islamic State militants in Syria, in what would be a major escalation of U.S. efforts to defeat the extremists. Infuriated by Foley's grisly death, Obama is considering all options that might protect Americans from a threat that could reach the United States and other Western nations, a top advisor said, insisting that the president wouldn't be 'restricted by borders'."
Islamic militants have beheaded Western journalists before, without the President of the United States declaring it to be a terrorist action against us, so this act does should not, by itself, be elevated to such a high position. President Obama's announcement is the major escalation, not the beheading itself. To what end does this startling announcement serve?
For starters, the President might use this beheading as the spark that would allow him to pressure Congress and the American people into supporting a strong bombing campaign in Syria and/or Iraq. Further, the President might introduce "boots on the ground" in the countries threatened by ISIS' Caliphate State -- Syria and Iraq.
Think "The Gulf of Tonkin" incident. The staged "Gulf of Tonkin" attack is know known by historians as a deliberate false incident in which the Johnson Administration claimed that American forces had been attacked by North Vietnamese boats, thus providing the pretext for all-out war in South Vietnam. After 13 fruitless years of war, and 58,000+ American dead later, the North Vietnamese stood victorious in the entire Vietnam Peninsula. Every American who died, did so in vain.
Let us pray that President Obama does not so elevate this tragic beheading incident to the point of throwing American military forces into another war designed to not win!
---
New DVD - Doc Marquis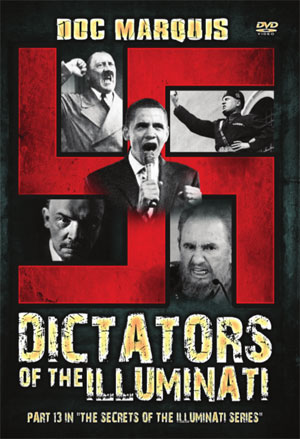 "Dictators of the Illuminati"
In order to understand the present, you must examine the past, and only then you comprehend the future.
Almost 6 years ago when Barak Obama entered the White House people have been saying, 'What is going on?', 'Obama is destroying everything,' 'None of this makes sense anymore.' Actually, it all makes perfect sense if you understand the plans and the inner dealings of the Illuminati.
Barak Obama is following a very well-honed plan of the Illuminati, one that had also been meticulously followed by Lenin, Stalin, Mao Tse Tung, Fidel Castro, Adolf Hitler and other such dictators. This plan is so devious and deceitful that even with all of her media savvy, famed journalist, Barbara Walters said: "We thought that he (Obama) was going to be...the next messiah."
National/International author, producer, lecturer and ex-Illuminati which, Doc Marquis takes us through the annals of history and reveals the origins of the Illuminati plan that past dictators had used to bring their nations under the subjugation of the Illuminati. Next, he will show how Obama is using the same Illuminati plan in the present time. And, then Doc will unveil how this same Illuminati plan will be used by the coming antichrist as found in the Book of Revelation.
Regularly $24.99, Only $19.99 http://www.cuttingedge.org/detail.cfm?ID=2636
---
Our Most Important DVD Ever!
"Hell Is For REAL: Cancel Your Reservation"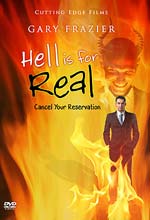 By Renowned Bible/Prophecy Teacher
Gary Frazier
Pre-Ship Sale
Reg $24.99, Only $19.99
When I walked out of the theater after watching 'Heaven Is For Real', I felt uncomfortable, for the almost subliminal message was that, eventually, all people go to Heaven. Since the movie did not show the Biblical road to Heaven, it leaves a message that all people will go there.
To counter this eternally dangerous misunderstanding, we are creating a new DVD, entitled, 'Hell Is For Real: Cancel Your Reservations', and we have asked renowned Bible and Prophecy Teacher, Dr. Gary Frazier to be our Keynote Speaker.
Since the danger to people's souls is so great and is ETERNAL, Dr. Frazier speaks boldly and compassionately as he reveals the full Biblical teaching about what Hell is and why it is so terrible. Most of Frazier's warnings come directly from the lips of Jesus, since He taught more about Hell than about any other subject, and more than any other inspired Bible teacher.
Dr. Frazier also weaves into this subject the most common misconceptions people have about Hell: For example:
1) I will party with my friends in Hell for eternity.
2) Eventually all people go to Heaven.
3) A loving God will never send anyone to Hell.
4) I am a good person and all good persons go to Heaven.
5) Frazier carefully explains the ETERNITY of Hell, a concept most unsaved just do not seem to comprehend.
6) Hell is so real and so terrible, Frazier urges people to make the decision NOW to repent and ask forgiveness of sin through the blood sacrifice of Jesus, before God closes the Age of Grace.
Dr. Frazier ends with the Plan of Salvation, so this video becomes a valuable Soul-Winning Tool.
Planned run time is 2 hours
Buy now, save money and enable us to rapidly bring this most important message to peoples hearts and minds.
Planned ship date is mid-September
Call us for special ministry discounts and volume purchases discounts
Speakers other than Gary Frazier are David Reagan, Ed Hindson and Kerby Anderson - http://www.cuttingedge.org/detail.cfm?ID=2632
---
New "Biblical Worldview" Teaching DVD Series
"The Rapture Precedes Daniel's 70th Week"
New DVD by David Bay
Regularly $14.99, Only $9.99 Introductory Price
Is there a tie-in between the Rapture and the beginning of Daniel's 70th Week, which is known as the Great Tribulation?
Consider the Global rapture. Every Born Again believer will be instantaneously snatched from this dimension. Will be like a strong magnet passed over a bed of steel and aluminum fragments. What happens? The steel flies through the air to attach themselves to the bottom of the magnet while the aluminum pieces remain in the bed.
Jesus Himself will appear in the air over the Earth and utter a strong shout for His Church. At that instant, believers will be snatched from their earthly dimension and will fly through the air to meet Jesus, getting a glorified body along the way.
The 70th Week is the 7-Year Tribulation, whose major purpose is to further purify Israel to accept Jesus as their Messiah. The Christian Church is not in view here because Gods purpose is to finally deal with Israel.
Once God removes His Church, He can deal with Israel's last punishment and her preparation to receive Jesus as the Jewish Messiah.
Exciting times. Do not miss the Rapture of the Church! Watch Dynamic Trailer
One hour long http://www.cuttingedge.org/detail.cfm?ID=2637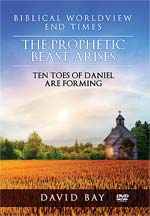 "The Prophetic Beast Arises: Ten Toes of Daniel Are Forming"
New DVD by David Bay, Director, Cutting Edge
One of the most exciting End Times' prophecies is that, at the End of the Age,all nations of the world are going to be reorganized into Ten (10) supernations, each one with a leader (Daniel 7:7-8).
Antichrist can arise only after this global reorganization has been completed. The Club of Rome created a global reorganization in 1972, and it printed the plan in a book entitled, 'Mankind At The Turning Point'.
After many years of moving forward on this plan very slowly, the pace has suddenly jumped forward! Antichrist may be closer to appearing than we had previously believed.
Yet, even though the majority of news every single day is moving the world rapidly toward this prophesied 10-Nation set-up, none of the Mass Media and very few of the Christian media are even aware that this exciting prophetic advance is being made.
We examine each of the 10 Supernations being created, and demonstrate how the news of the day is propelling the fulfillment of this great prophecy. You will be amazed and thrilled to learn how events that you had written off as being of no lasting value are really working hard to re-create the world into the 10 Toes (Supernations) of the prophet Daniel!
One hour long - http://www.cuttingedge.org/detail.cfm?ID=2633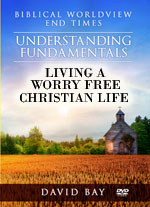 "Living A Worry-Free Christian Life"
by Cutting Edge Director David Bay
Regularly $14.99, Only $9.99
How is a Christian to live during these evil End Times? Most Christians are in some degree of depression because our values are constantly under cultural and moral attack, and because times are hard economically, with wars raging on all continents save one, with hatred and anger raging on the Daily News. How does one live a 'Worry Free Life'?
We must live our lives in strict adherence to Biblical teachings. For Example: 1) How can we begin practicing this kind of joyful day-by-day living? We start to 'cast and release'. Psalm 55:22 "Cast thy burden upon the LORD, and he shall sustain thee: he shall never suffer the righteous to be moved."
'Cast and release' * Examples in daily living
* Notice from the IRS
* Mechanical difficulty with the car
* Distressing call from a loved one
* Distressing news from your job
* Unexpected bill & you don't have the money
The Psalmist understood this 'cast and release' principle as a means to lift his spirits during hard times. "Why art thou cast down, O my soul? and why art thou disquieted within me? hope thou in God: for I shall yet praise him, who is the health of my countenance, and my God." (Ps 43:11)
Peter understood this principle of releasing the weight of our troubles. 1 Peter 5:7, "Casting the whole of your care, all your anxieties, all your worries, all your concerns, once and for all on Him, for He cares for you affectionately, and cares about you watchfully."
This "worry-free life" brings us that most important state in which we can rest:
Heart Peace
Run Time is 1 hour Order now
---
"Obama 2016 DVD: Love Him, Hate Him - You Don't Know Him"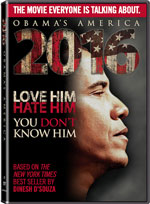 by Dinesh D'Souza
Regularly $19.99, On Sale For Only $16.99
This video takes you on a gripping journey into the heart of the world's most powerful office -- the Presidency of the United States -- to see what America might be like in 2016 under President Obama.
In 2008, Americans -- and people across the globe -- hungered for a leader who would unite us and lift us out of economic turmoil and war. True to America's ideals, we invested our hope in a 'new kind' of President, Barack Obama. But, Obama is a man with a past, in powerful ways that define him - who he is, how he thinks, and where he intends to take America and the world.
Immersed in exotic locations across four continents, best-selling author Dinesh D'Souza races against time to find answers to Obama's past and to reveal where America will be in 2016.
The journey moves quickly over the arc of old colonial empires and into America's empire of liberty, showing us the unfolding realignment of nations, as well as the shape of the global future.
Shipping Thursday, 8/7 - http://www.cuttingedge.org/detail.cfm?ID=2635
---
Have the interventionist overthrow actions -- in Iraq, Afghanistan, in Northern Africa, the Middle East and Central and Southern Africa -- by Bush/Blair/Obama failed or have they succeeded beyond anyone's wildest imagination?
---
May Jesus Richly Bless You,
David Bay, Director
Cutting Edge Ministries
800-451-8211