HOT NEWS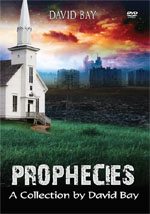 I. The Senate Foreign Intelligence issued a report admitting that the CIA used extremely harsh torture from 2002-2009 in an attempt to extract useful intelligence.
Not only did these brutal methods not yield any useful information, but the report stated that President Bush did not know that these methods were being used.
But, former Vice President Cheney stated the President knew, from the beginning. Cheney is telling the truth, for once!
NEWS BRIEF: "CIA torture report released by Senate Intelligence Committee reveals horrors at hands of US agents", AOL News, December 9, 2014
"The Senate Intelligence Committee's report of alleged CIA torture of terror suspects across black sites has been released ... reflect the brutality of the torture of the detainees at the hands of American intelligence agents ... President Bush was largely kept in the dark about the tactics and was "uncomfortable" when he found out, the report revealed."
Former Vice President Dick Cheney immediately threw gasoline on this political firestorm.
NEWS BRIEF: "Former Vice President Dick Cheney Says CIA Torture Report Is 'Full of Crap", ABC News, 12/10/2014
"Cheney said he also rejects the allegation that his boss, President George W. Bush, was kept in the dark. 'He was in fact an integral part of the program. He had to approve it before we moved forward with it," Cheney said. 'He knew everything he needed to know and wanted to know about the program'."
Cheney has just admitted to something that the Bush Administration had denied all throughout Bush's prosecution of this war. Time and time again, Bush officials had denied that the President knew anything about these torture allegations. Culpability stopped at the level of Defense Secretary Donald Rumsfeld, who was forced out of office in 2006 as a "sacrificial goat".
Do you remember the scandal of torture at the Abu Ghraib prison in Iraq? Allegations poured forth, detailing how American interrogators used torture methods specifically designed to break down Islamic prisoners. Reports even stated that the interrogators were trained at Guantanamo Bay prison, who had been torturing Muslims since the attacks of 9/11. These reports stated that Abu Ghraib had been "Gitmo-ized", that is, turned into another Guantanamo torture prison.
The Army general in charge of Abu Ghraib during these initial disclosures was Brigadier General Janice Karpinsky. She ultimately came clean about how far up the Chain-of-Command this scandal reached. Quickly, she answered the question "Who knew and when did they know it"?
Let us review from our Newsletter of August 28, 2004:
NEWS BRIEF: "White House linked to abuse 'cover-up': Abu Ghraib chief says conspiracy may have gone right to top", The Scotsman, 3 August 2004
"ABUSE of Iraq prisoners at the Abu Ghraib prison in Baghdad was hidden from the US general in charge, in a high-level conspiracy which may have involved the White House, the jail chief said today. Brigadier General Janice Karpinsky, who oversaw all the military prisons ... said the cover-up could reach as high as the White House or the Pentagon."

This allegation is very important for several reasons. First, since this report is coming from a US Army general, this testimony carries an extra-special weight of credibility. Secondly, General Karpinsky used the explosive words, " high-level conspiracy". Thirdly, the general is using the equally explosive word, "cover-up". Does anyone smell a Richard Nixon type of scandal slowly unfolding?

This scandal was abruptly dismissed by a judge, and General Karpinsky was removed and demoted. The scandal died down, allowing President Bush off the hook. The fact is, American officials following the attacks of 9/11 determined that they wanted to intimidate Muslims through extreme torture. Since the plan to invade Afghanistan and Iraq was underway, and since the objective of these invasions was to create instability all throughout the Middle East, extreme torture of Islamic prisoners aimed specifically at offending their unique Islamic sensibilities was instituted.
While this torture did not produce any meaningful intelligence that could be used in the field of battle, that was NOT the original goal. The REAL goal was to so outrage the Islamic population that overwhelming instability would be produced, all in accord with the "Pentagon's New Map" strategy.
This goal was spectacularly successful. Islamic militants are wreaking havoc throughout the entire region, creating the kind of chaos which the Illuminati is using to achieve their real goal, which is to remove all entrenched dictators so that Regional Governments #7 and #8 can be established.
This is the REAL story and these are the REAL goals of our invasion of Afghanistan and Iraq and of our torture of prisoners.
The story emanating from Mass Media is a mixture of truth and error, designed to mislead you. Doubt it not.
Most interestingly, Cheney's bold statement that the President knew of these tortures and approved them from the beginning might open Bush to War Crimes charges at the International Criminal Court!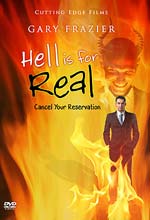 "Proof of Hell"
"Hell Is For REAL: Cancel Your Reservation"
DVD By Renowned Bible/Prophecy Teacher, Gary Frazier
When I walked out of the theater after watching 'Heaven Is For Real', I felt uncomfortable, for the almost subliminal message was that, eventually, all people go to Heaven. Since the movie did not show the Biblical road to Heaven, it leaves a message that all people will go there. Dr. Frazier is compassionate as well as frank, as he boldly tells the Biblical truth as to what Hell is and what it is not. Great Soul-winning tool, as Dr. Frazier presents the Plan of Salvation at the end.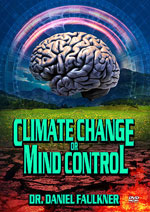 DVD
II. Secretary of State John Kerry is in Lima, Peru, right now, leading the American delegation at the Climate Change talks now underway.
NEWS BRIEF: "Lima Climate Change Talks: Old divisions surface between rich and poor", BBC News, 12 December 2014
"Climate talks in Lima have entered their final day with long-running issues still dividing the parties, despite an impassioned appeal from US Secretary of State John Kerry. Mr Kerry told the negotiators that the world was 'still on a course leading to tragedy'."
These kind of statements by leading government officials who certainly know better drives me crazy; it also demonstrates the power of Mass Media to convince people that something is true even though it has been proven false time and time again. Given the amount of public disclosures by qualified scientists, stating that Climate Change is a false concept, the majority of citizens believe that Climate Change is real and is coming quickly.
Mass Media has learned well the lessons from Adolf Hitler: "Tell a lie big enough and often enough, and eventually, people will believe you".
What is the controversy among nations in these Climate Change talks now occurring in Lima?
"Many developed countries want to see a change in the way the nations are classified in the UN process. Until now, the rich have been obliged to take on commitments to cut emissions while the poor have not. Countries such as the US say that the old divisions are outdated and they want everyone to take on some form of obligation. 'No country should have a free pass anymore, he said."
Of course, developing nations -- led by China -- disagree.
"But this approach is being resisted by a number of countries, including China and many others, who want adhere to the idea of 'common but differentiated responsibilities'."
Please understand that developing nations are resisting the provisions of this Climate Change because the limitations on industry are so severe that "developing" nations will no longer be developing. Their progress toward material prosperity will be stopped in its tracks. This is the reality for every nation who adopts these restrictions.
It looks like Secretary of State John Kerry will be leaving Lima empty-handed. Developing nations will not "drink this Cool Aid" anytime soon.
Aliens / UFO's Important Part of Staging Antichrist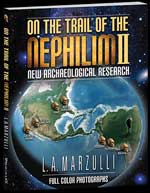 " On The Trail of the Nephilim" - Volume 2
" New Archaeological Research"
New Book by L.A. Marzulli: Free Nephilim Calendar!
Regularly $29.95, On Sale For Only $24.95
The Bible is full of strange and supernatural events. But there is none stranger than the events of the sixth chapter of the Book of Genesis. Theologians have speculated and debated this bizarre passage of Scripture for thousands of years and the debate rages on today hotter than ever! Best-selling author, L.A. Marzulli, lies at the root of this new paradigm, challenging the status quo of historical events and suggesting a cover-up of 'gigantic' proportions.
Traveling to Paracas, Peru, and other relatively-unknown places in South America, the author began to hunt for proof of a hybrid race of beings the Bible calls the Nephilim. His search left no stone unturned public museums, private skull and skeleton collections, secret caves known only to locals, interviews with archaeologists and curators . . . what Marzulli discovered has turned the world upside down, upsetting a few Darwinian apple carts along the way. Once you have laid eyes on a gigantic Nephilim skull, your worldview may change.
God started over with eight people, wiping the corrupt 'Nephilim seed' off of planet Earth. Once a person sets their eyes on a giant skull atop an 8 or 9 foot skeleton, their worldview will change forever. http://www.cuttingedge.org/detail.cfm?ID=2661
Other Alien Bookstore Resources
---
NEW BOOK - Grappling with the Chronology of the Genesis Flood - Huge New Book, 828 Pages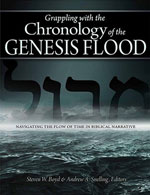 The Flood as described in the Book of Genesis not only shaped the global landscape, it is an event that literally forms our understanding of early biblical history. Now an experienced team of scientists and theologians has written a definitive account of the Genesis Flood with detailed research into the original biblical text and evidences unlocked by modern science and study.
MORE INFORMATION OR ORDER YOURS TODAY
Finally, the answer for which you have been awaiting about Roman Catholicism! "Ye shall know the truth, and the truth shall set you free"!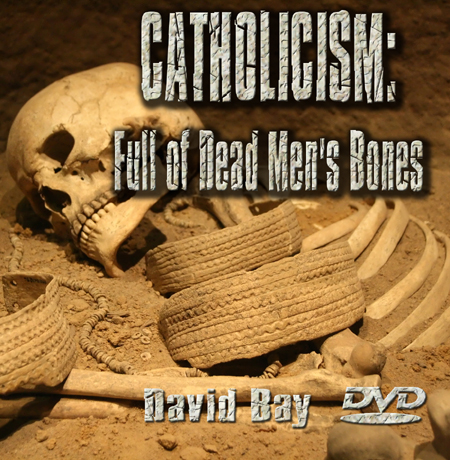 NEW DVD
Jesus warned that a particular type of church was especially deadly. 'Woe unto you ... hypocrites! for ye are like unto whited sepulchres, which indeed appear beautiful outward, but are within full of dead men's bones and of all uncleanness." (Mt 23:27)
Over the past 1,500 years, the Roman Catholic Church has perfectly fit Jesus' description. Claiming to be the One True Church of Jesus Christ, they have been full of dead men's bones and of all uncleanness.
We prove that the only way to understand why Rome brought in truckloads of pagan doctrine, practices and dress is to realize that the Vatican is practicing Witchcraft!
We also examine the many symbols of Catholicism, demonstrating that they are symbols used in the Witchcraft Mystery Religions of Babylon, Egypt and Chaldea
This DVD will open the hearts and minds of loved ones caught up in Roman Catholicism like no other you have ever seen
One hour, 36 minutes long - Watch the trailer
---
---
May Jesus Richly Bless You,
David Bay, Director
Cutting Edge Ministries
800-451-8211